WOW!Very Popular Silk Eyelashes!!Customer LOOK!!!
EMEDA NEW Style Natural Russian Strip Lashes Wholesale with Private Label
Russian Strip Lashes Specification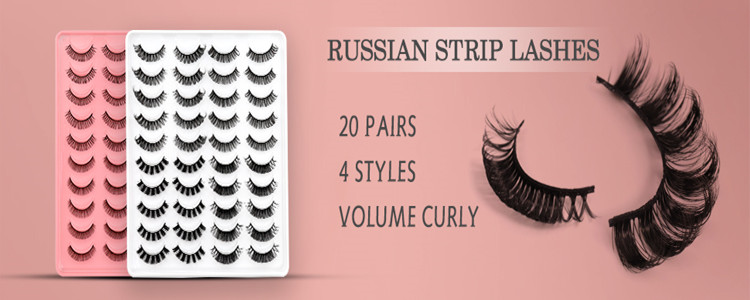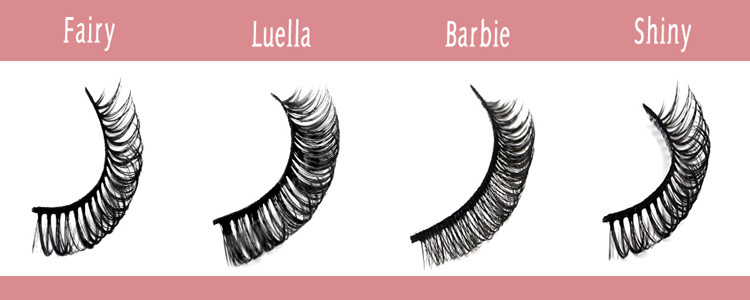 Russian strip lashes as a NEW style of strip lashes,now is very popular in the market.Because they have perfect curl,like eyelash extensions,different styles russian strip lashes,give you more different chance to choose.
Compared with lash extensions,russian strip lashes is more convenient and easier,saving lash artist's time,make you become beautiful fast.
Russian Lashes Styles Advantages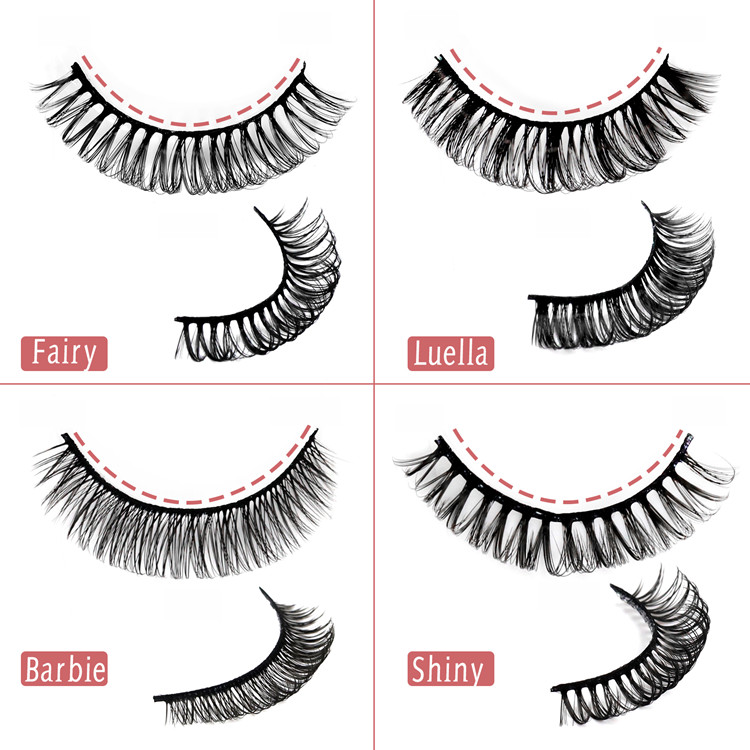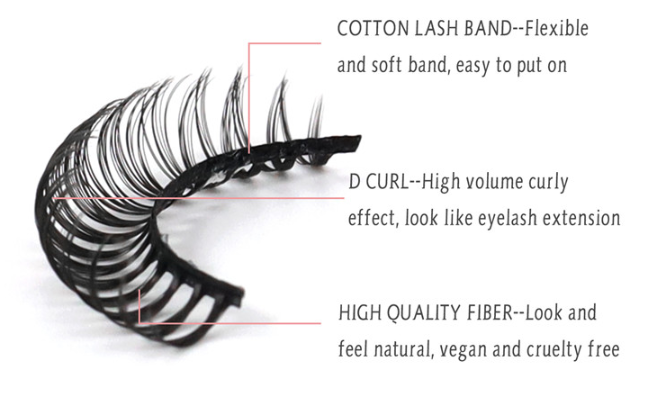 Emeda Russian Strip Lashes have many different styles,above some styles of them:fairy, luella,barbie,shiny.They have cotton lash band,very flexible ans soft,easy to put on;perfect curl-D curl, high volume curly effect,look like eyelash extensions;high quality fiber-look and feel natural,vegan and cruelty free.
How to Wear Russian Strip Lashes?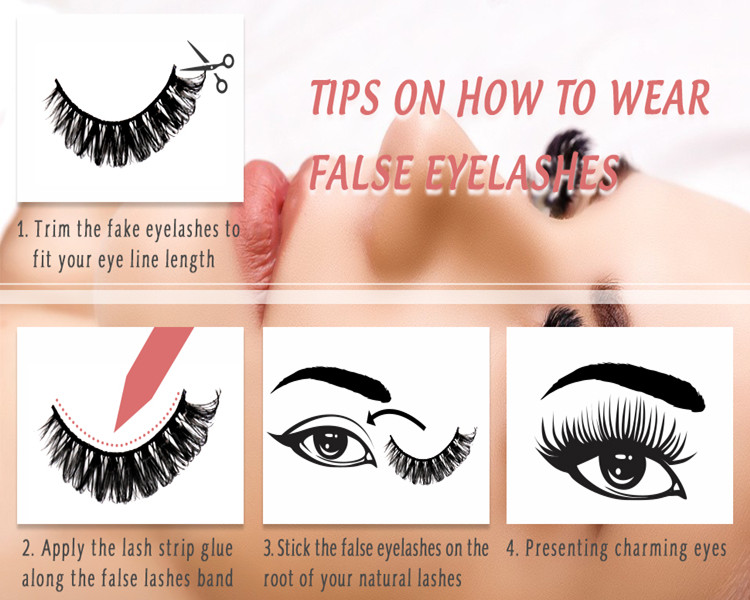 Step1: Trim the Russian strip lashes to fit your eye line length;
Step2: Apply the strip lash glue along the Russian lashe band;
Step3: Stick the Russian strip lashes on the root of your natural lashes;
Step4: Presenting charming eyes.
Difference between Russian Strip Lashes with Lash Extensions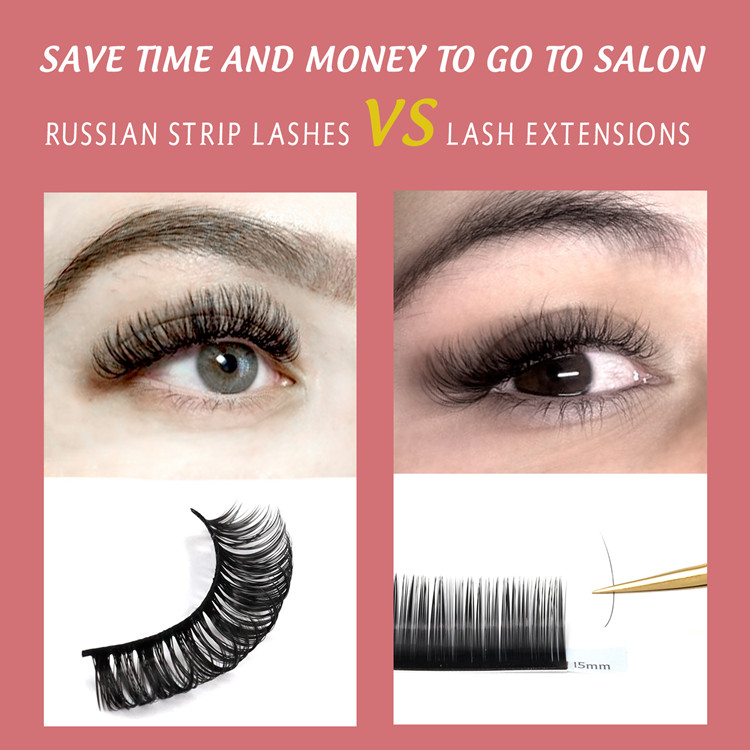 As shown as above picture,left eyes with Russian strip lashes,right eyes with lash extensions.The left one eyes with Russian lashes have more perfect curl,and just need little strip lash glue then can wear,it is very easy to use and save time and money;the right one eyes with lash extensions,not only need custom special curl,thickness and length,but also need professional lash artist use lash extension glue to make,spend more time.
Russian Strip Lashes Private Label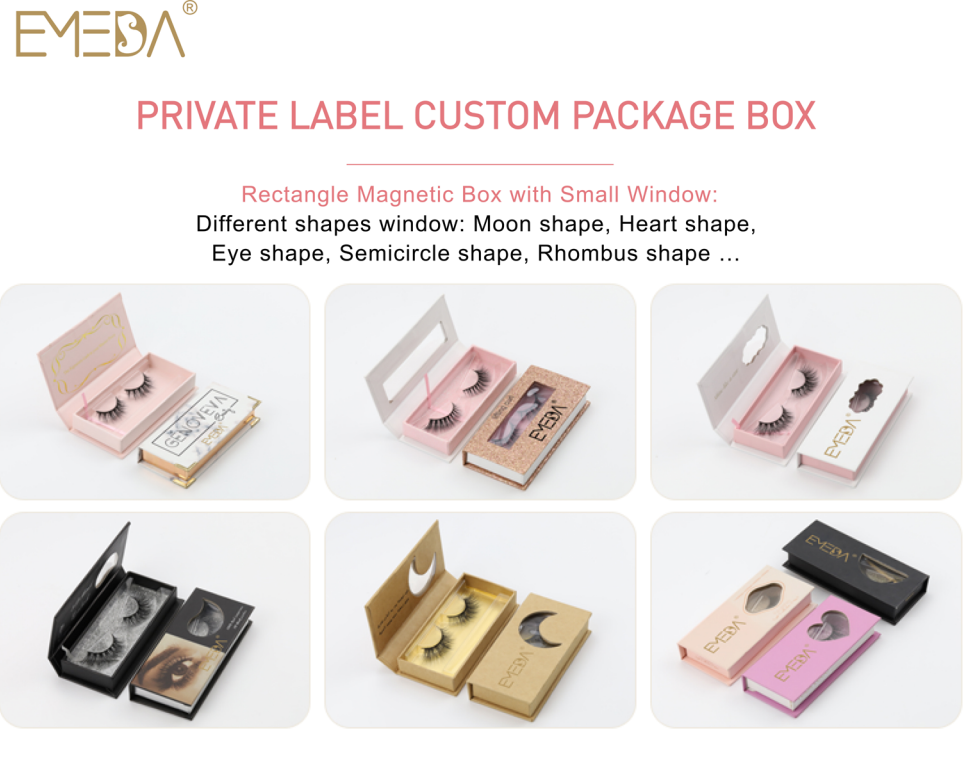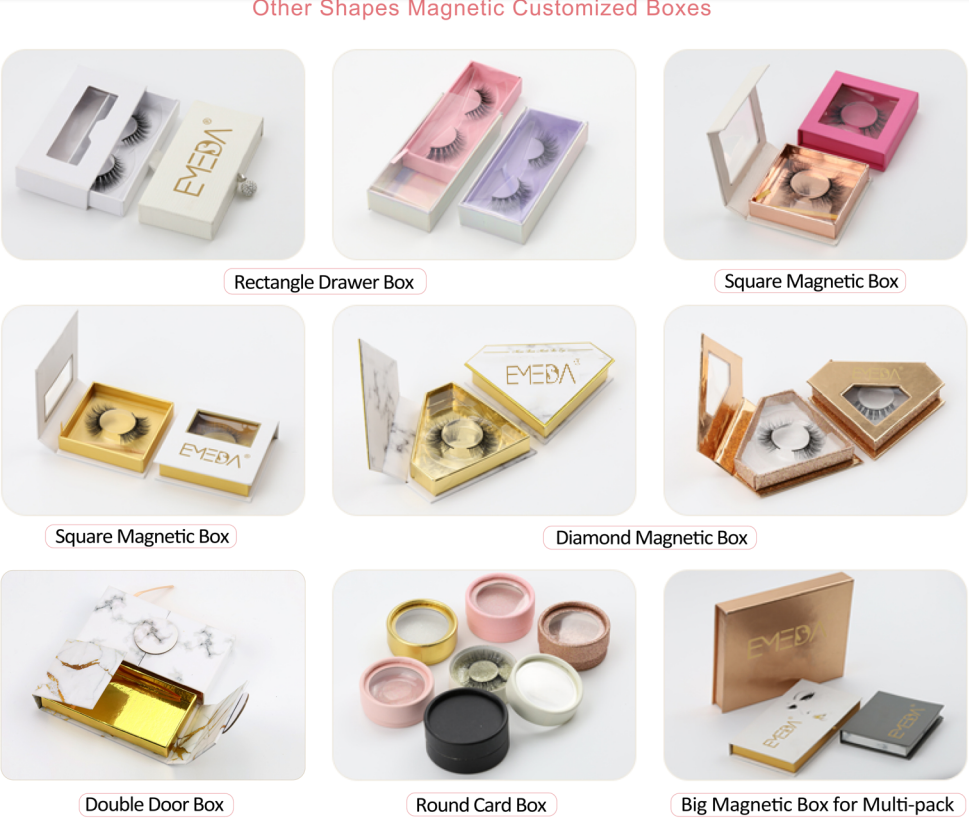 We have lots of different custom box of Russian lashes,rectangle magnetic box with small window:moon shape,heart shape,eye shape,semicircle shape,rhombus shape...and rectangle drawer box,aquare magnetic box,diamond magnetic box,double door box,round card box,big magnetic box for multi-pack.Also have paper box with window and paper box with hang.Meanwhile,we provide FREE design service,you can tell us your design idea,we can help you private label your own logo.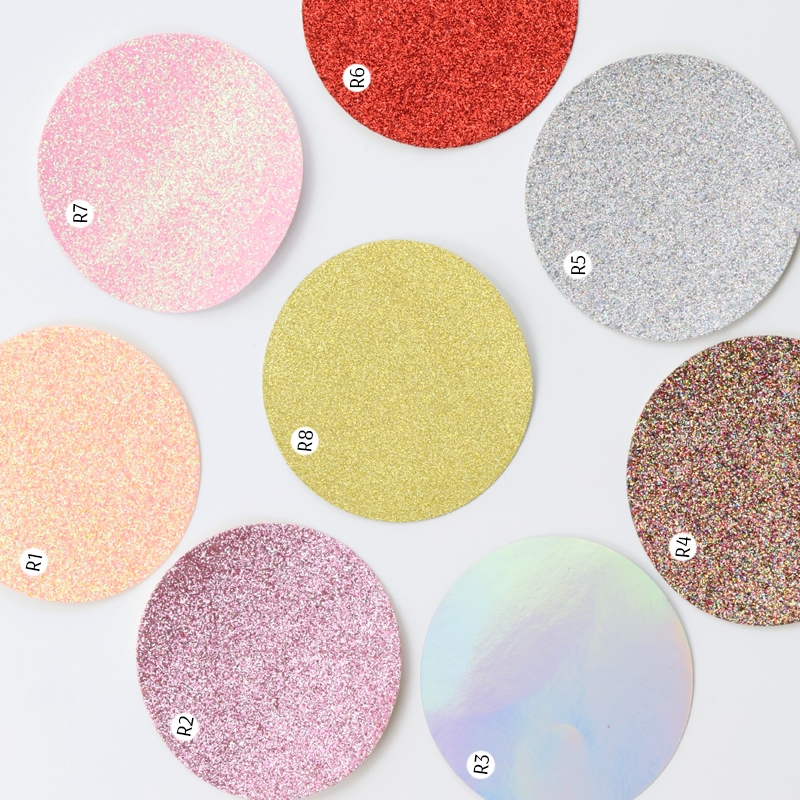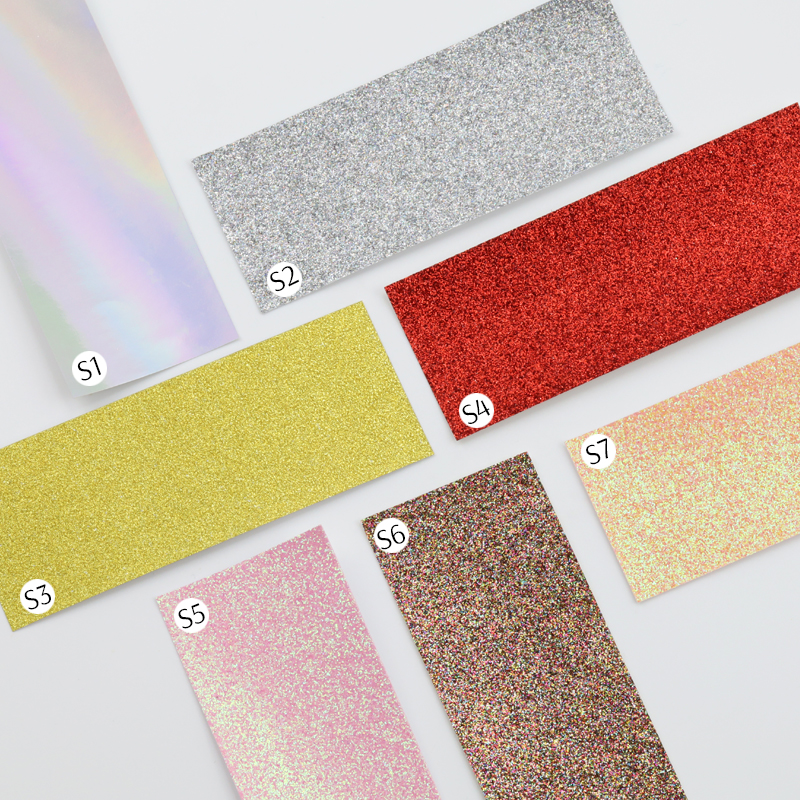 Inner custom box,we have these beautiful color paper card,you can choose your favoite color and put it on the your custom box,make the box become more gorgeous and attractive!
You may like
Contact us for more details
Whatsapp: 8618562611508
Email:sales06@emedaeyelash.com