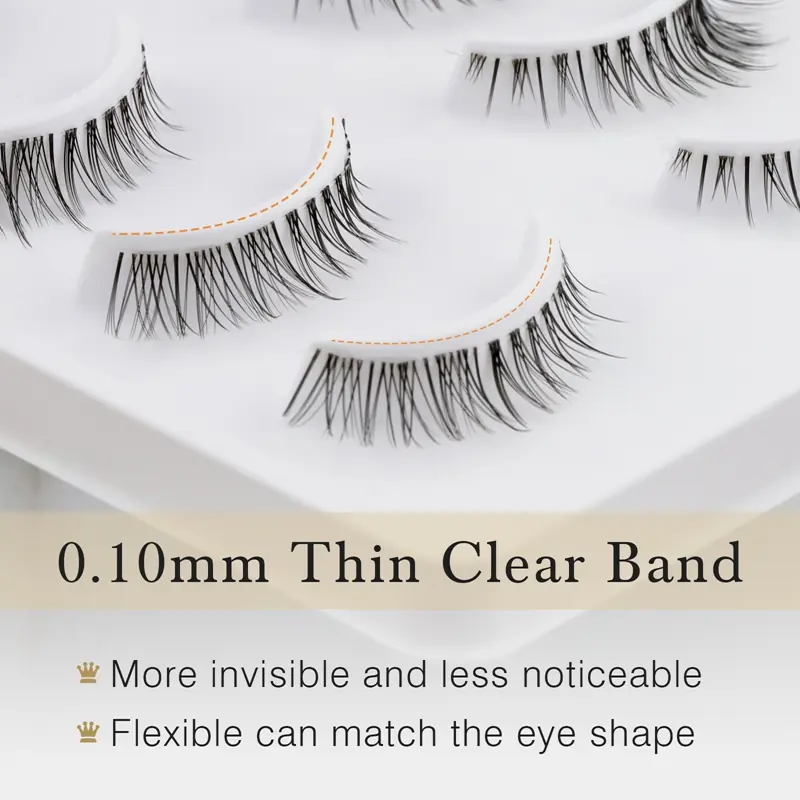 The wispy design of our eyelashes adds a soft and fluttery effect, creating a natural and glamorous look. Whether your clients desire a subtle enhancement or a more dramatic appearance, our wispy cruelty-free silk eyelashes offer versatility to suit various preferences and occasions.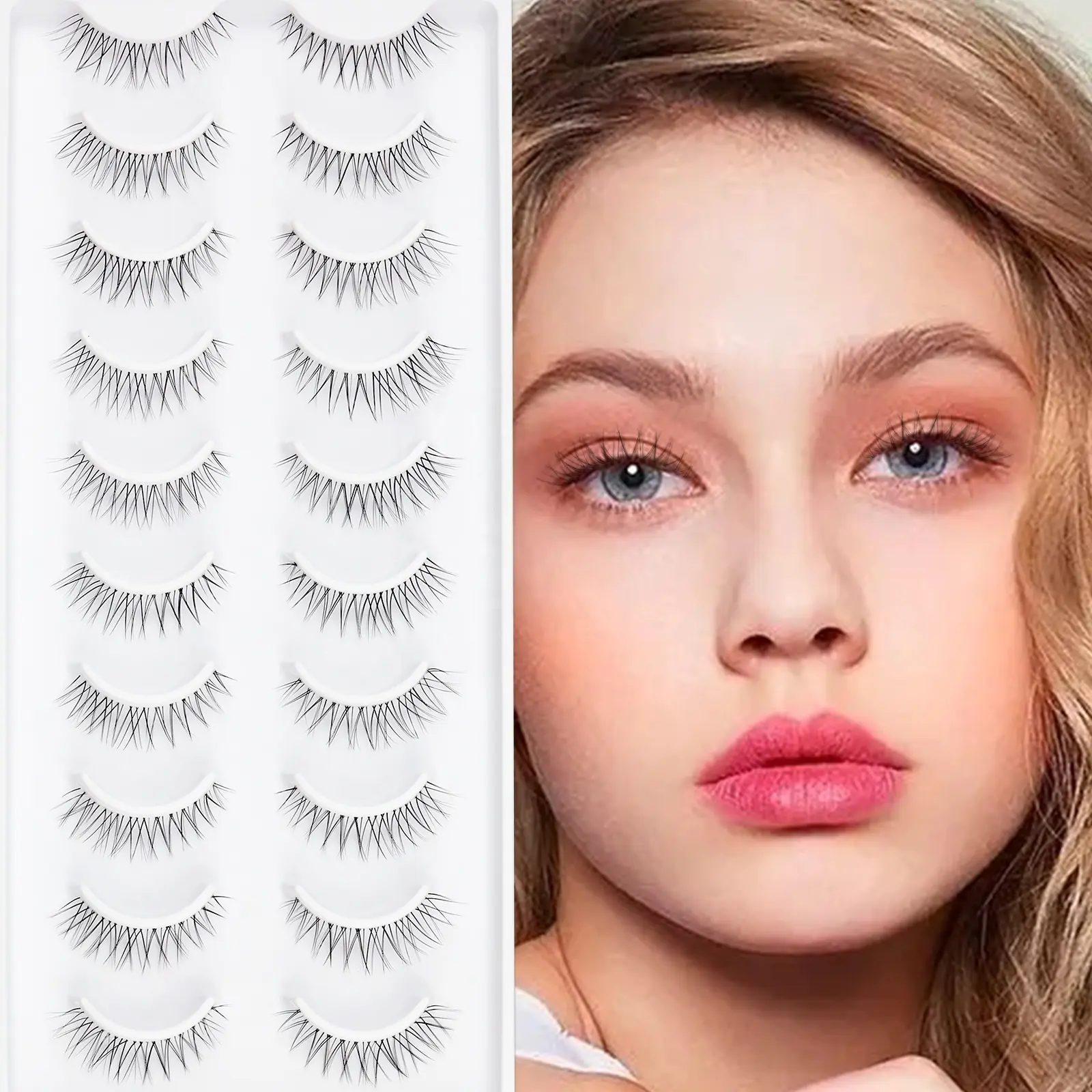 Crafted with 3D natural PBT fiber, our eyelashes provide a lightweight and comfortable wearing experience. The fibers are designed to mimic the texture and appearance of natural lashes, creating a seamless integration and a stunning 3D effect. Your clients will love the voluminous and captivating look these lashes offer.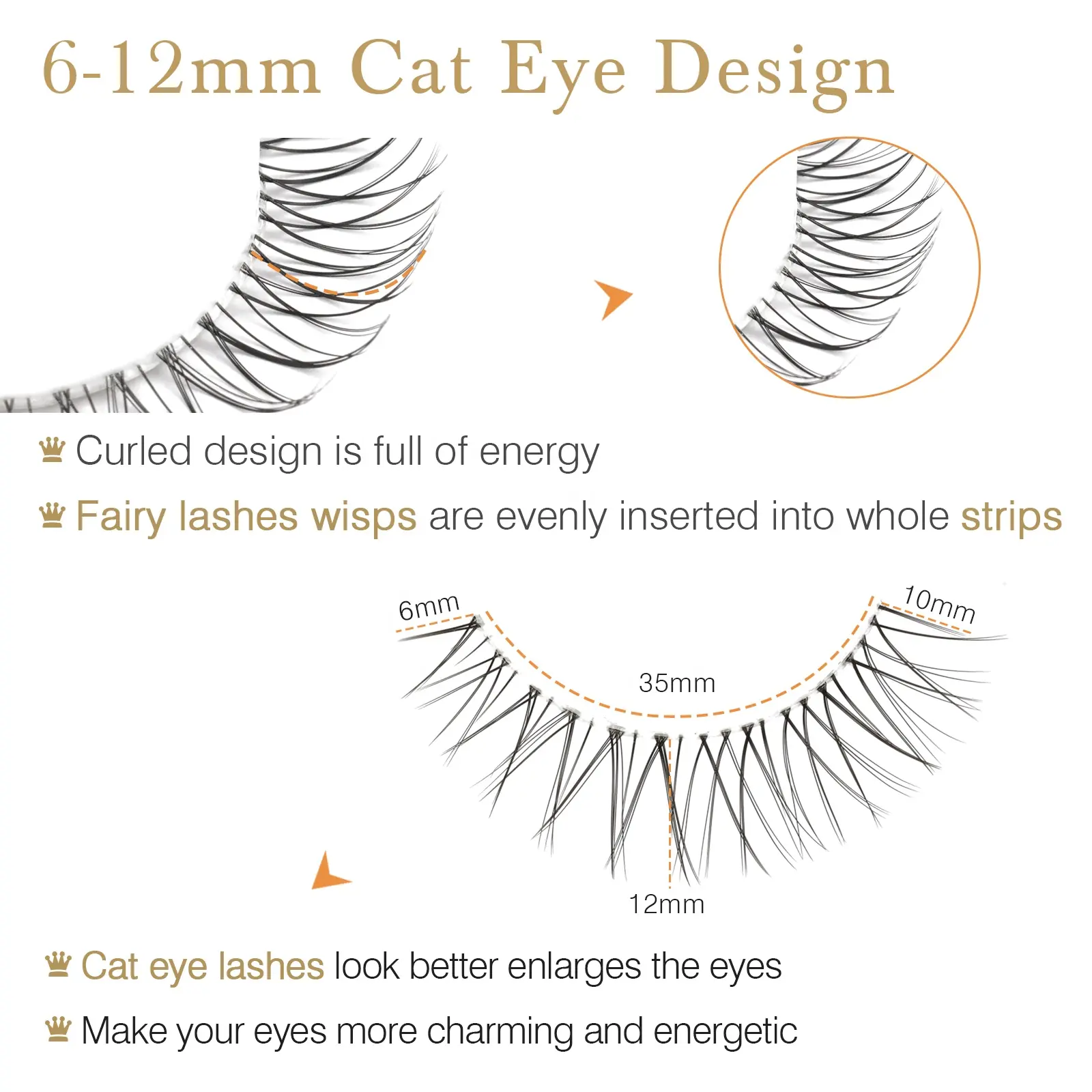 Our vegan clear band eyelash strips feature a transparent band that seamlessly blends with the natural lash line. This makes the application process easier and ensures a flawless, undetectable finish. Your clients will appreciate the comfort and natural appearance of these lashes.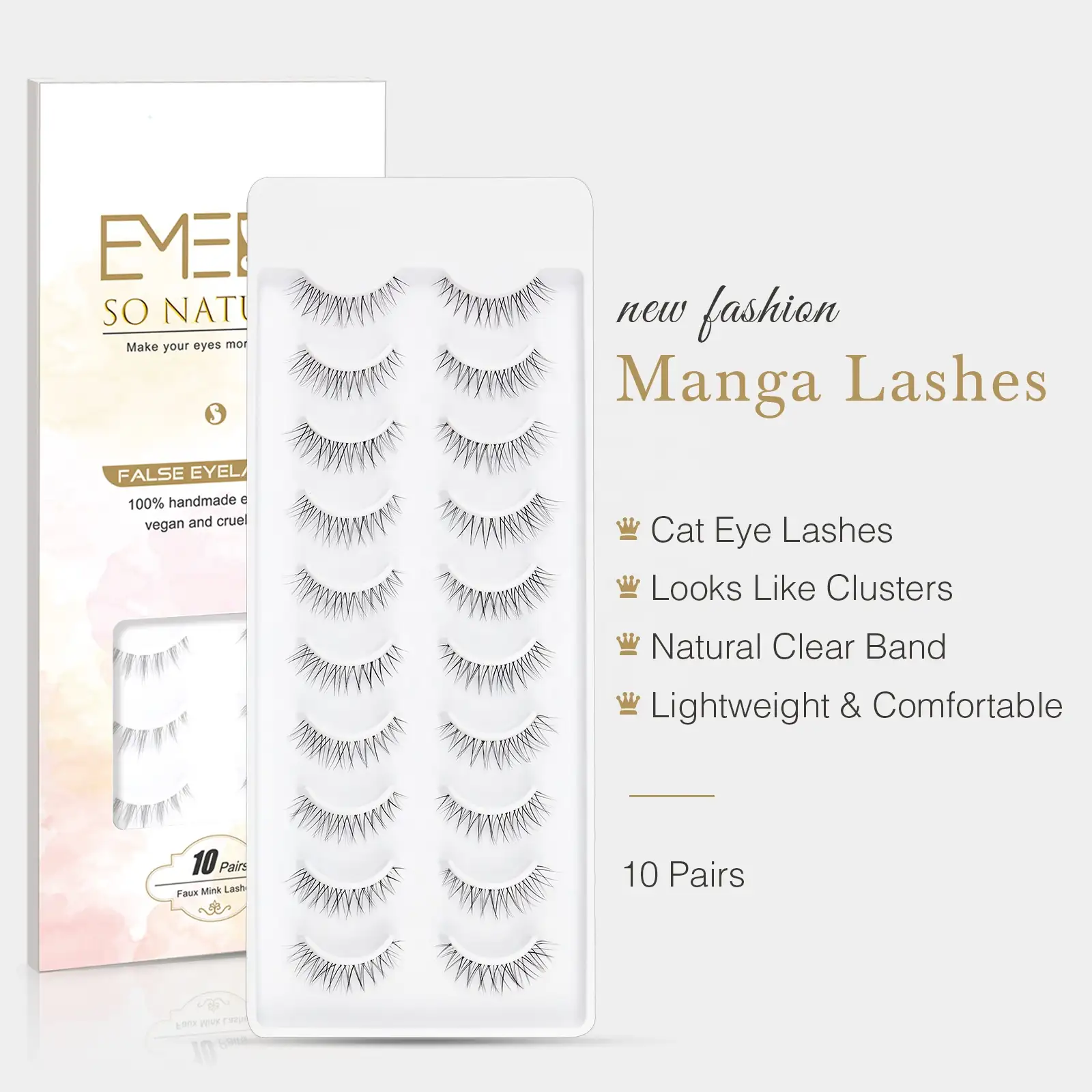 As a wholesale supplier, we offer competitive pricing and flexible options for businesses in the beauty industry. Whether you're a lash artist, salon owner, or retailer, partnering with us allows you to access high-quality vegan clear band eyelash strips at wholesale prices, helping you meet the demands of your customers and grow your business.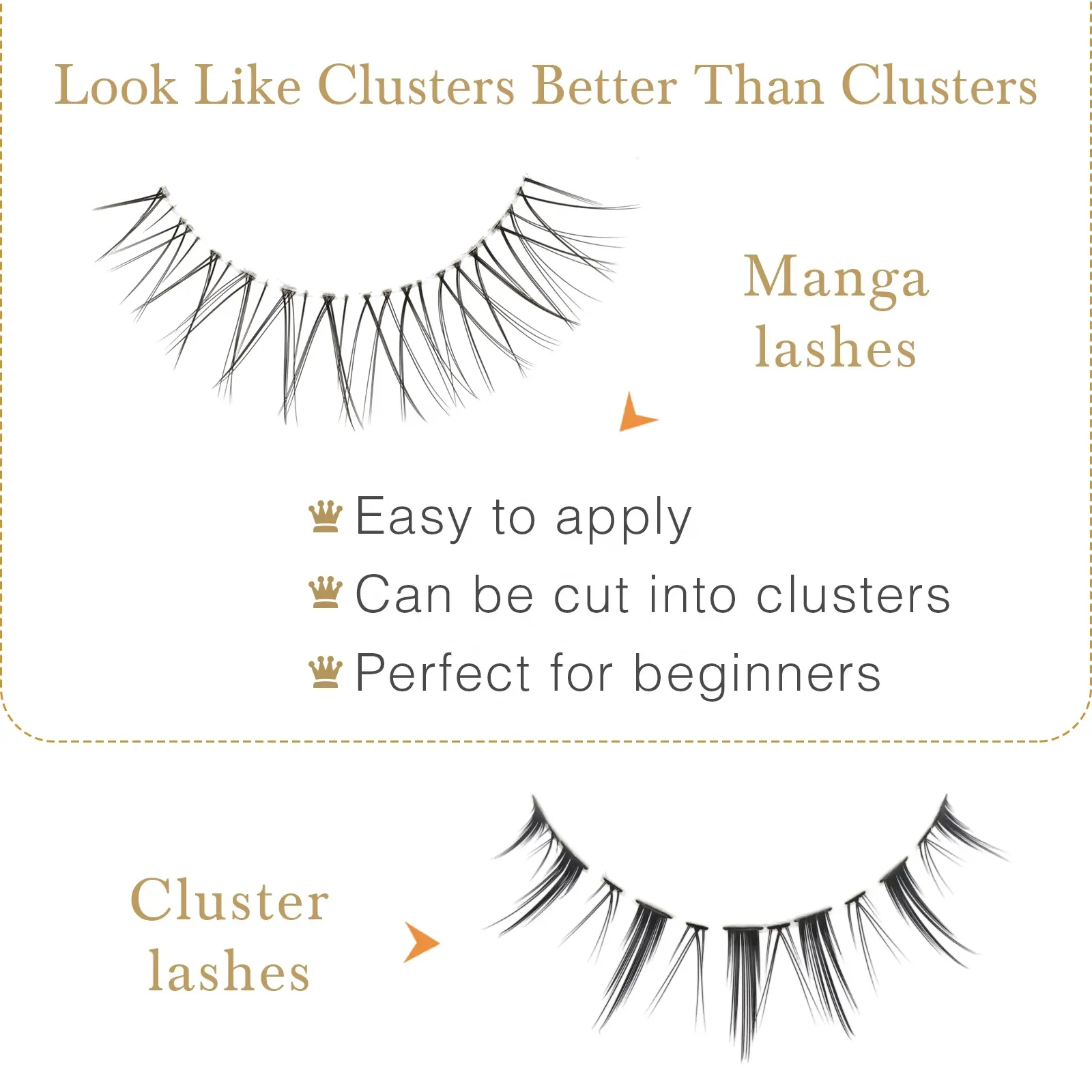 Elevate your lash game with our wholesale collection of vegan clear band eyelash strips. These wispy cruelty-free silk eyelashes, crafted with 3D natural PBT fiber, offer a stunning cat eye effect that will enhance your clients' natural beauty. Embrace ethical beauty and provide your customers with exceptional quality lashes that are both glamorous and cruelty-free. Partner with us and enjoy competitive pricing, flexible options, and the satisfaction of offering a conscious beauty choice.
If you want know more details,please feel free to contact us
whatsapp+86 18562611509
email: sales20@emedahair.com