Best Natural-Looking False Lashes!!!
2022 Most Popular False Eyelashes Largest Wholesaler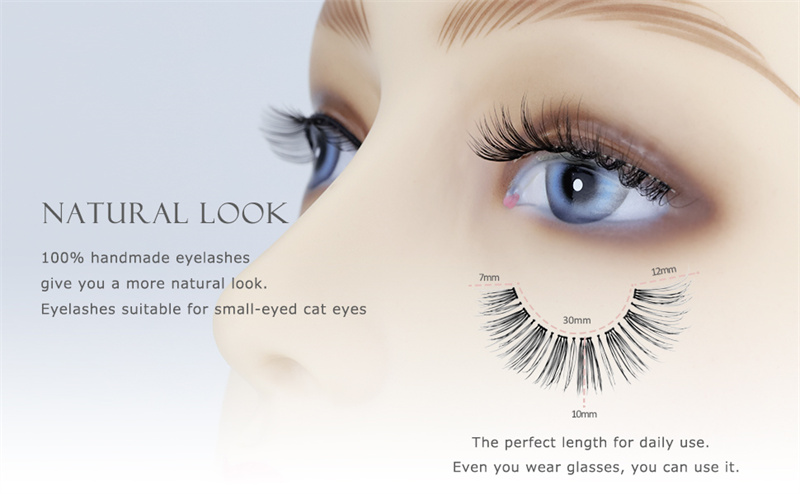 The main products are mink eyelashes, 3D eyelashes, handmade eyelashes, magnetic eyelashes, extension eyelashes. Our products are fully handmade with natural looking and soft feeling. New styles will be created as per lastest market demand and so far more than 2000 styles are under production, which styles are made to different markets and customers every season. Dedicated to strict quality control and thoughtful customer service.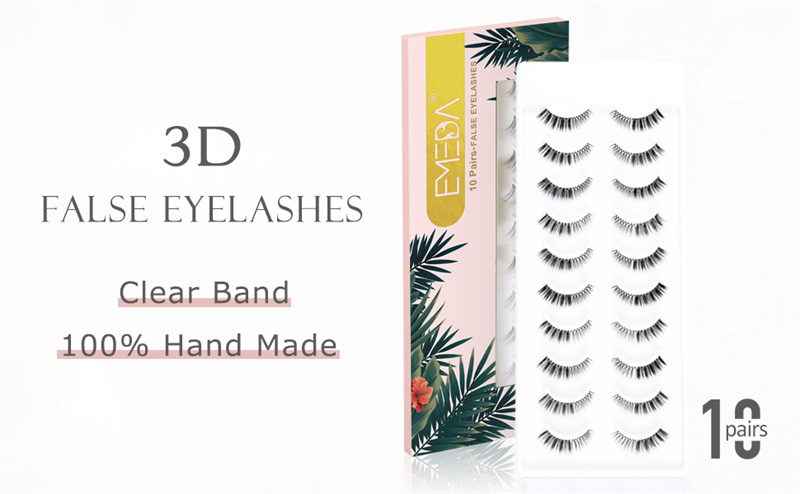 False eyelashes material
The eyelashes are made of faux mink fur. The eyelashes made with faux imitation mink hair are softer and more comfortable, and are very close to real eyelashes. Faux imitation mink hair does not harm animals and is vegan friendly.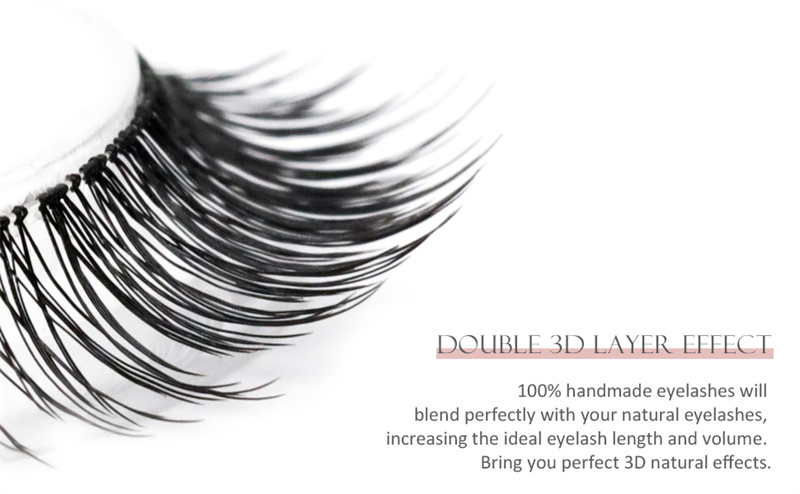 100% Handmade
More than 40 types of eyelashes are suitable for people's daily use length, wear very natural. Eyelashes are 100% handmade by workers who have worked for decades, ensuring the quality of eyelashes.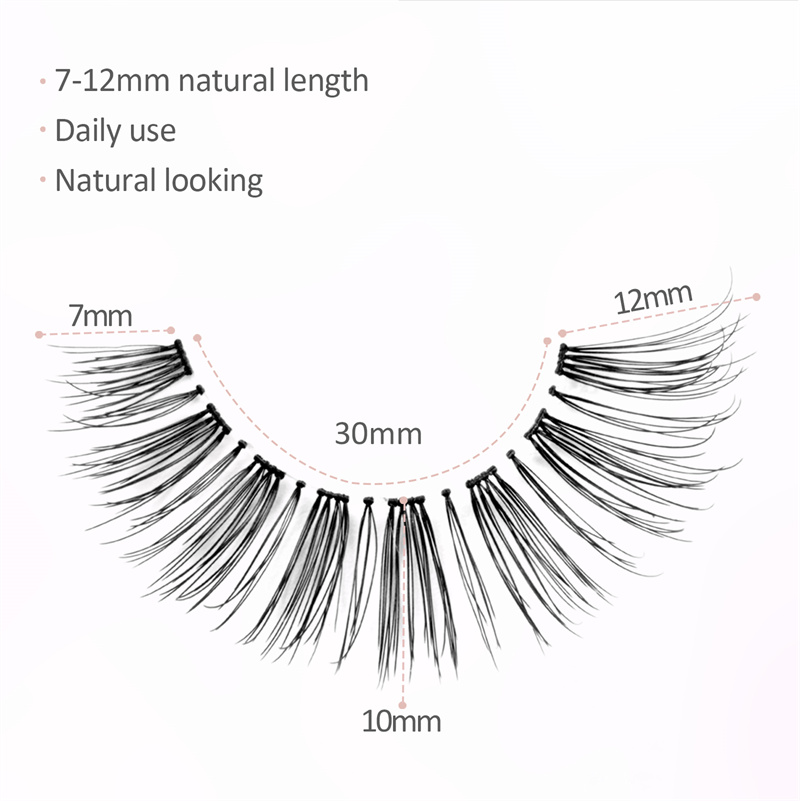 Advantages of false eyelashes
Use high-quality eyelash raw materials to make customers more comfortable to wear. Each pair of lashes can be used more than twenty times. The transparent stem design makes the eyelashes more natural. And lashes are lighter to wear.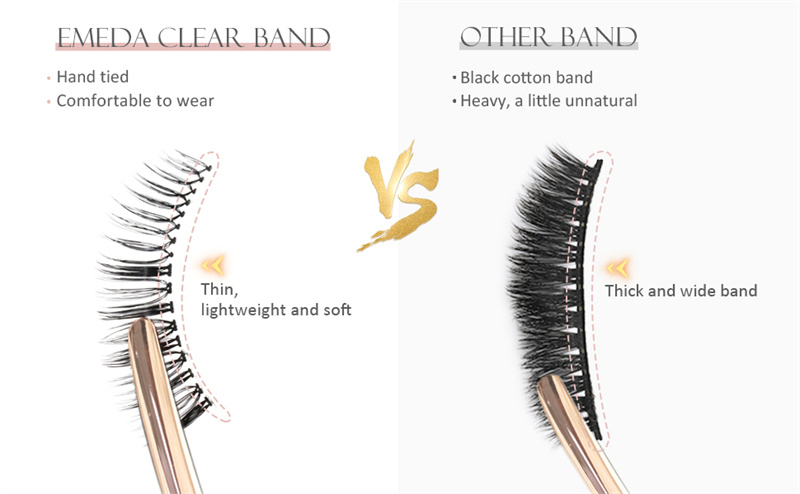 Cost-effective



There are ten pairs of false eyelashes in each box. Compared with the false eyelashes on the market, the price is the same, the capacity is larger, the cost performance is higher, and it is more popular.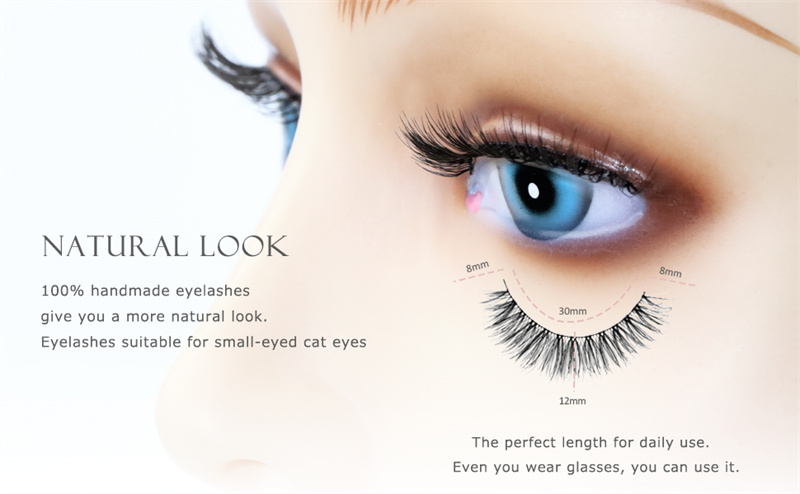 After-sales service
There are new type of eyelashes, have a limited number, welcome creative grafter to try, hope to receive the customer to share the picture, if there are any problems in the process of use, please contact me, I can solve for you, thank you for your support.

If you have any questions or want to buy products please contact us!
You may like