False eyelash kit
High Quality Cheap Price 10 pairs Faux Mink False Lash XK-M series
Our is a professional manufacturer and exporter of eyelashes in China. We produce kinds of 3D mink eyelashes, magnetic eyelashes, silk eyelashes, faux mink lashes and human hair lashes and eyelash extension. Except the eyelashes, we also supply kinds of accessories, such as eyelash glue, eyelash tweezers, eyelash curler, eyelash scissors, eyelash brushes and eye patches.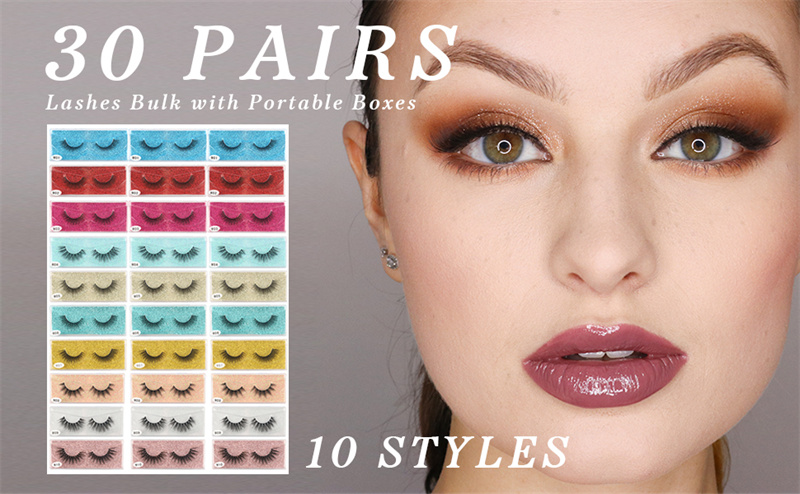 Eyelash material
Eyelashes are made with PBT. No chemical treatment, hypoallergenic and cruelty-free. The eyelash root is made of special cotton thread, which blends perfectly with the natural eyelashes. It feels more lighter and comfortable to wear.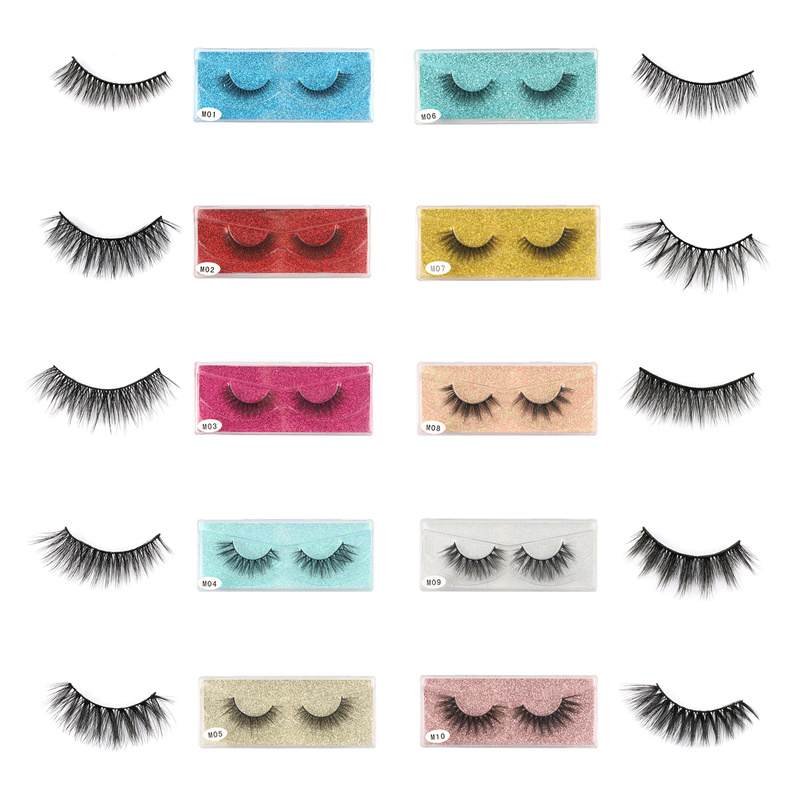 XK-M series new eyelashes
A total of ten eyelash models, M01, M02, M03, M04, M05, M06, M07, M08, M09, M10. There are 30 pairs of eyelashes in each set, a total of 10 styles, 3 pairs of each style. The curve is relatively stable, very soft, without any foreign body sensation, so it is very comfortable to wear.Easy to apply glue and will not harm your eyes.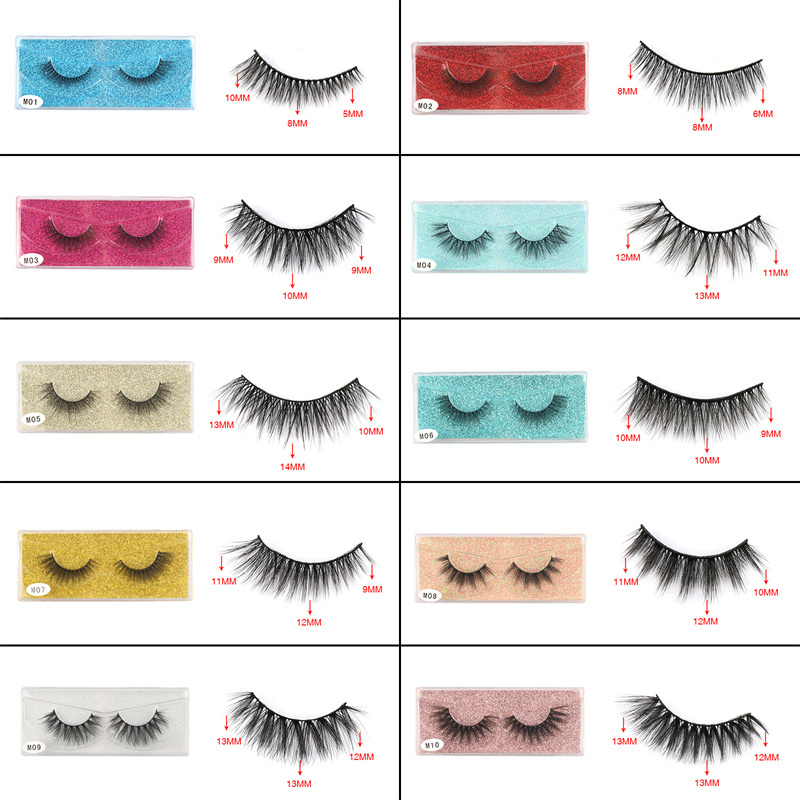 Characteristics of XK-M series lashes
Each pair of our eyelashes are handmade by experienced workers. The eyelashes are softer, there is no foreign body sensation when worn, and it will not feel uncomfortable to wear for a whole day. Advanced sharpening technology can better fit the natural eyelashes and present a three-dimensional effect. Multi-layer protection increases the effect of large eyes. After wearing it, the eyes look very three-dimensional and deep.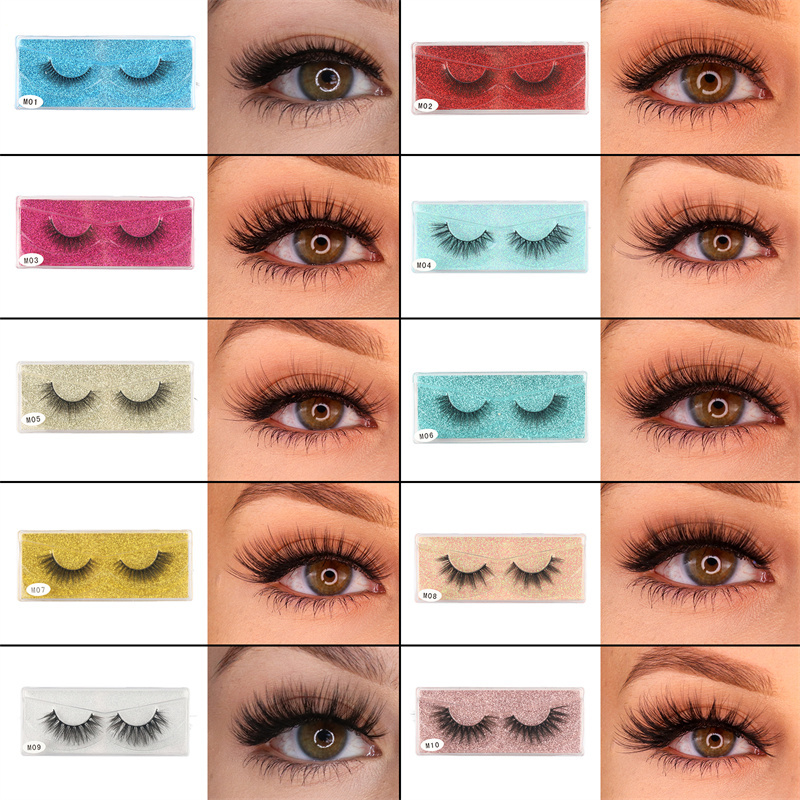 Preserving Method
1. Firstly, use a small steel comb to remove the remaining mascara on the false eyelashes. Pay attention to the corresponding position of the clip and the comb.
2. Then comb the false eyelashes with a spiral comb.
3. Use an eyebrow curler to remove the glue from the eyelash stalk.
4. Use lotion or alcohol to dilute with water, dip it with a cotton swab, and gently wipe the false eyelashes .
5. After the false eyelashes are dried, they can be stored in a small box, or you can gently wipe the false eyelashes.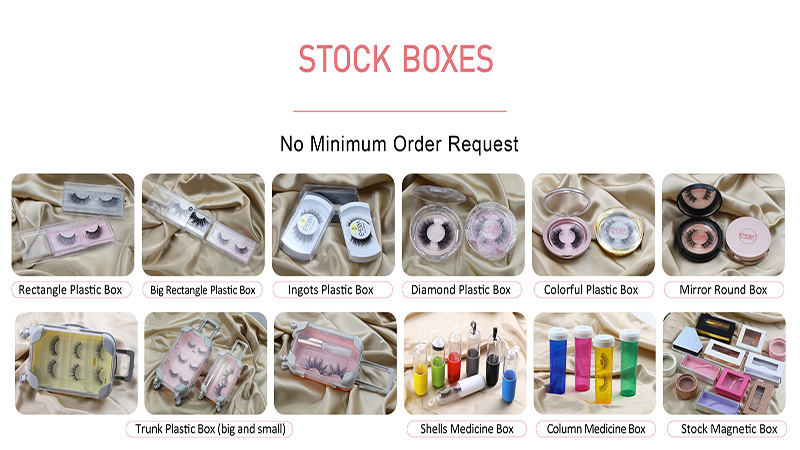 OEM&ODM
We have a professional team and rich experience. You only need to provide your logo or brand name to us. After the order is paid, our professional designers will do the rendering for you. Our company has a large number of boxes in stock. The cost of boxes and logo fee is very low. Various styles of boxes can satisfy your free choice.