Look!There have 20 Different C

olors colored eyelash extensions from EMEDA!!
Private Label Colored Eyelash Extensions Wholesale

Colored Eyelash Extensions-Single color
For EMEDA colored eyelash extension,we can do this single color in one tray,as shown as below pictures,sky blue color,purple color,also we can do red color,pink color,blue color,sea blue color,green color,grass green color,brown color,there have total 20 different colors you can to choose!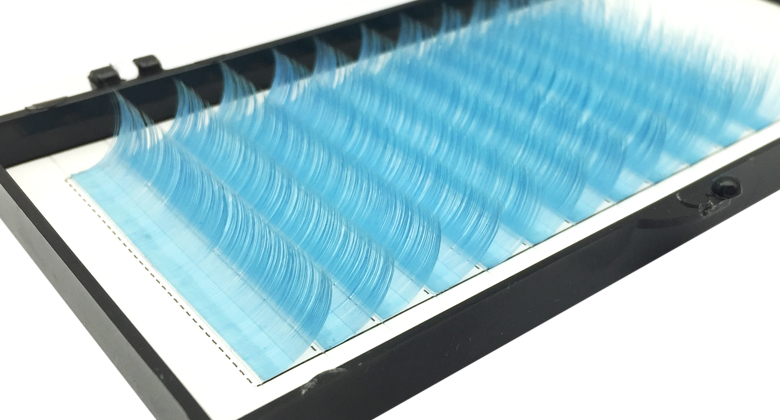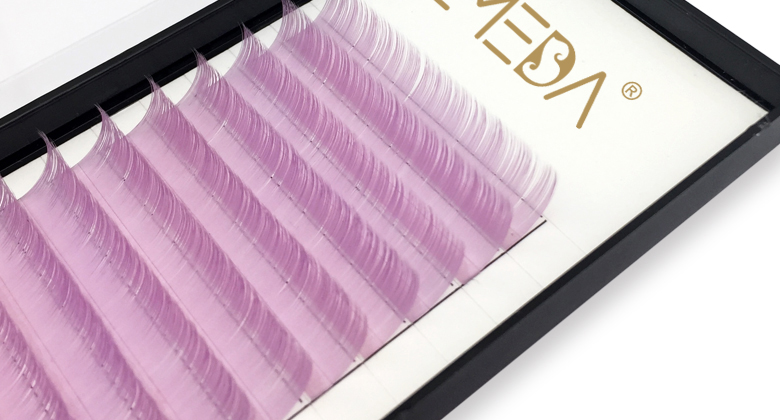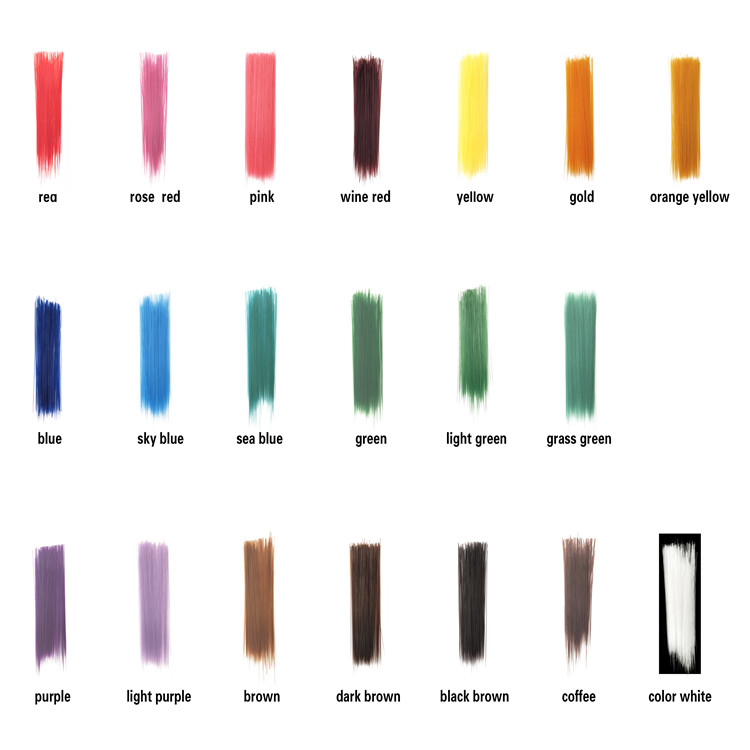 Colored Eyelash Extensions-Mix colors
Except one tray have one color,our colored eyelash extension,also have two colors or three colors or four colors in one tray.You can select your like some knids of color from our 20 different colors to mix.If you are not sure and want to test first,we provide sample for you to test.When you are satisfied with samples,you can place bulk order to us later.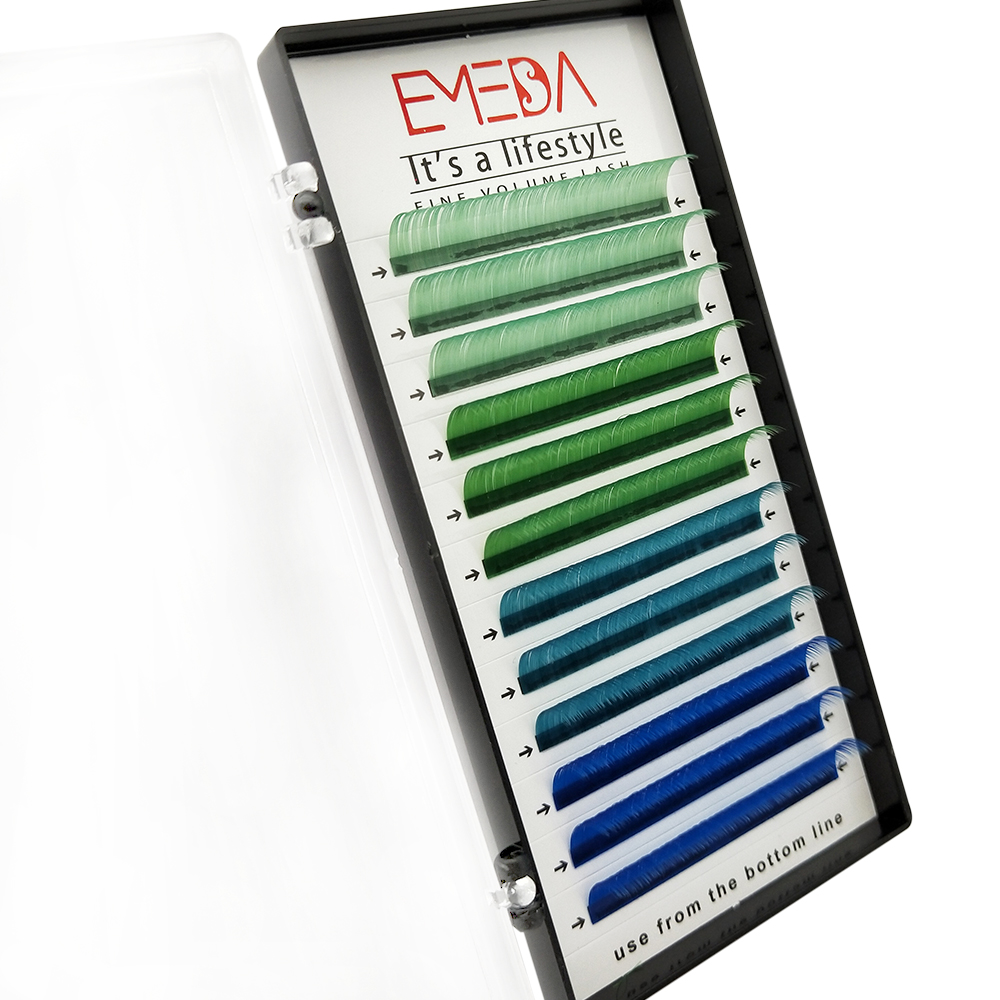 Colored Eyelash Extensions Private Label
If you want our private label colored eyelash extensions,we offer custom paper card and box,you can print your logo on the papercard and box.For the paper card,we can do single length and mix length tray,2,3,6,8,10,12,16,20 rows each tray,provide FREE design for customers.For the box,we have different color and different shape,we will design according to your request.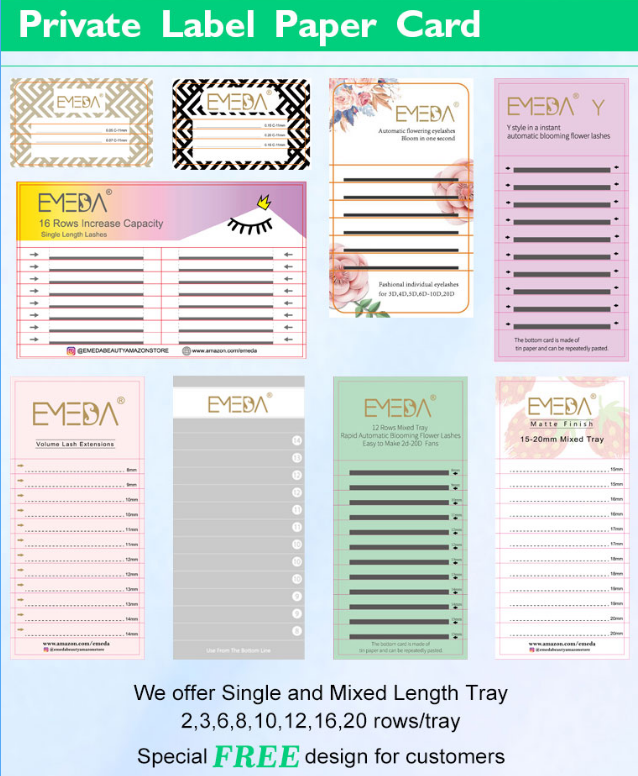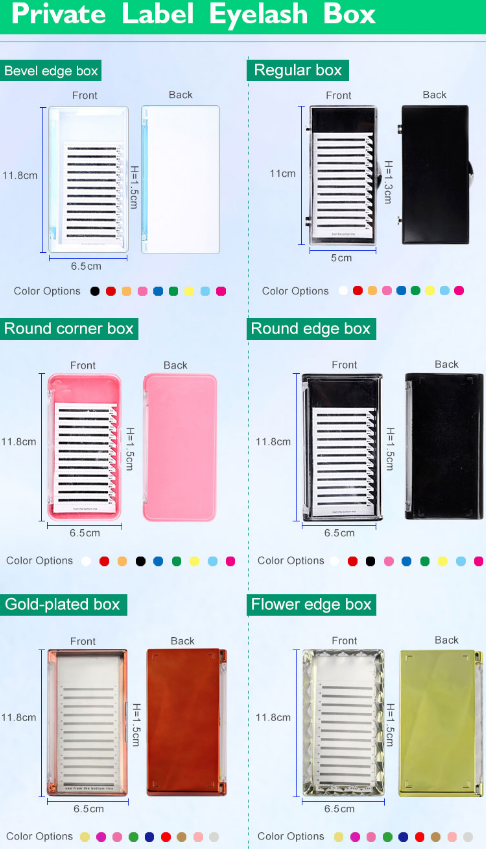 Colored Eyelash Extensions Related Products
We have lots of different eyelash extensions,except colored eyelash extensions,we also have volume/classic lash extension,real mink lashe extension,premade volume fans,pointy base premade fans,easy fanning lashes,colored easy fan lash,flat lash extension,colored flat lash extension and Y/W/V lash extension.Welcome to choose your like eyelash extensions!!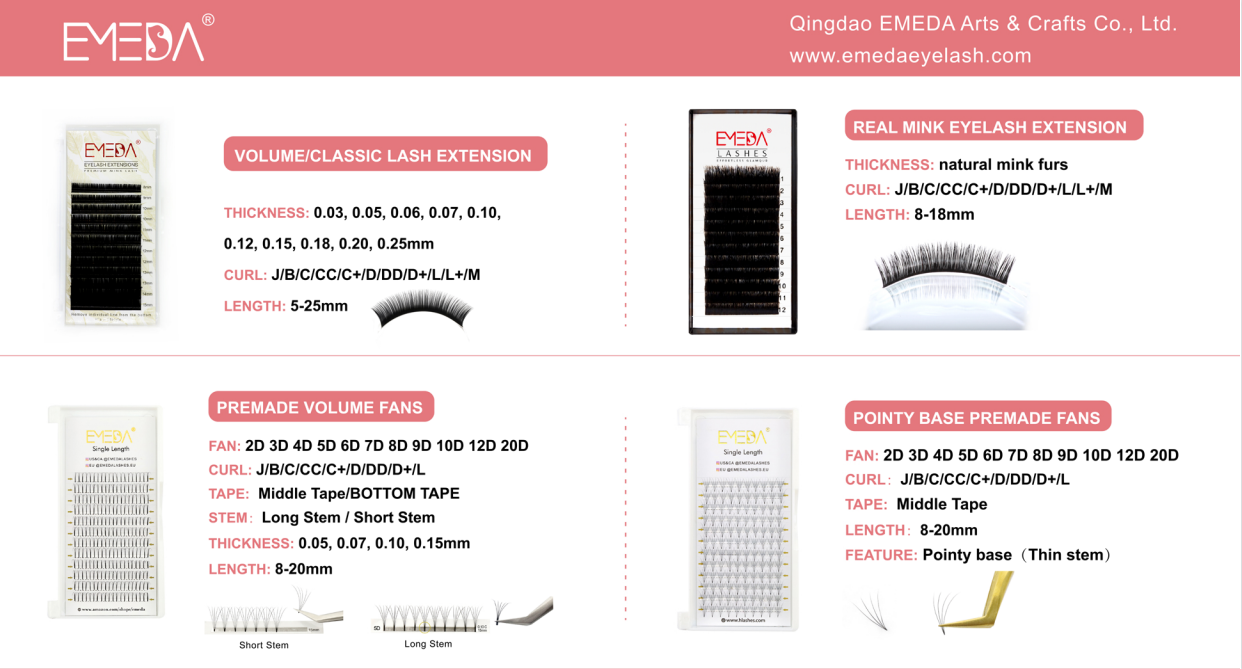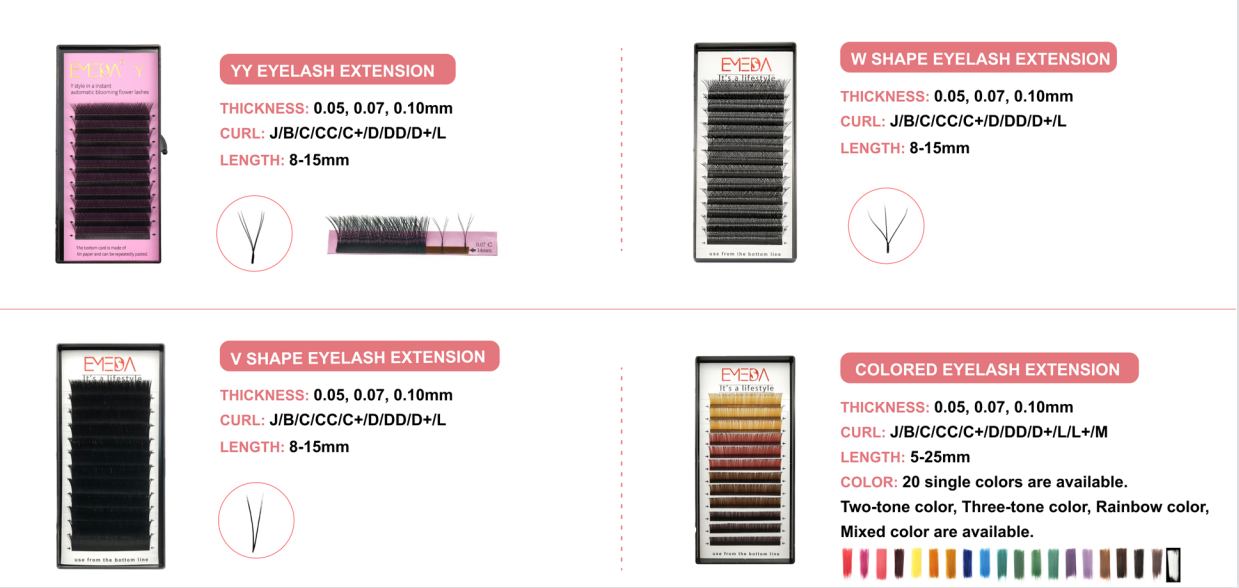 You may like
Any customers have visited our office and facoty. If you need, WELCOME!

Any questions, send us an message, we will reply to you within 24 hours.

If you like, you can contact me by below methods anytime.
Contact Jessie for more details

Jessie whatsapp: +86 185 6261 1508
Email: sales06@emedaeyelash.com