EMEDA Thin Base Premade Fans with Private Label Wholesale
Thin Base Premade Fans Specification

| | |
| --- | --- |
| Name | Thin base premade fans |
| Brand | Emeda or your own brand |
| Color | Matte black |
| Curl | C,D |
| Length | 8-16 |
| Packaging | Customized Packaging Accepted |
| Delivery time | About 5-7 days |


Thin Base Premade Fans Advantage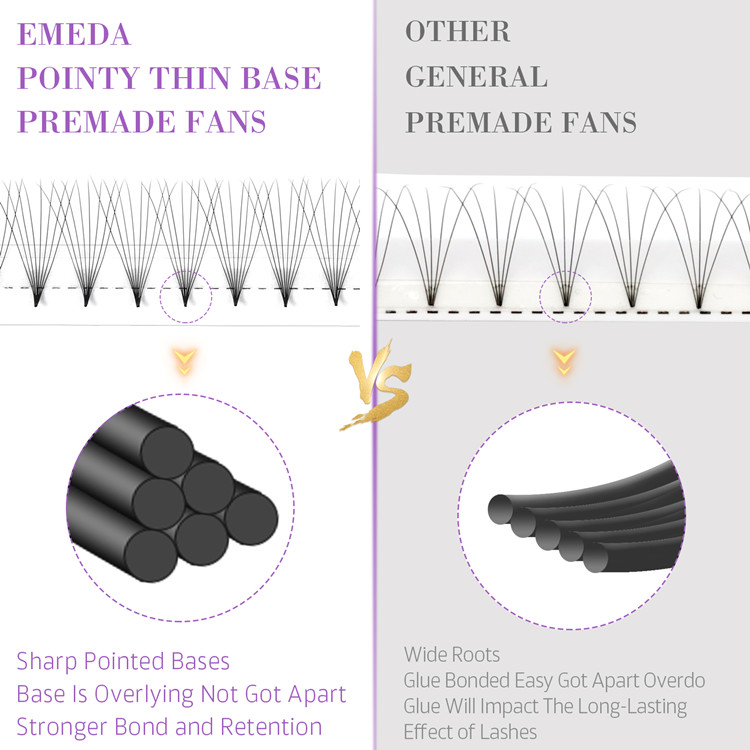 EMEDA Thin Base Premade Fans:

Shape pointed bases,ans bases is overlyingnot got apart stronger bond and retention;
Other general premade fans:
They are have wide roots,and glue bonded easy got apart overdo,also glue will impact the long-lasting effect of lashes.
10D Thin Base Premade Fans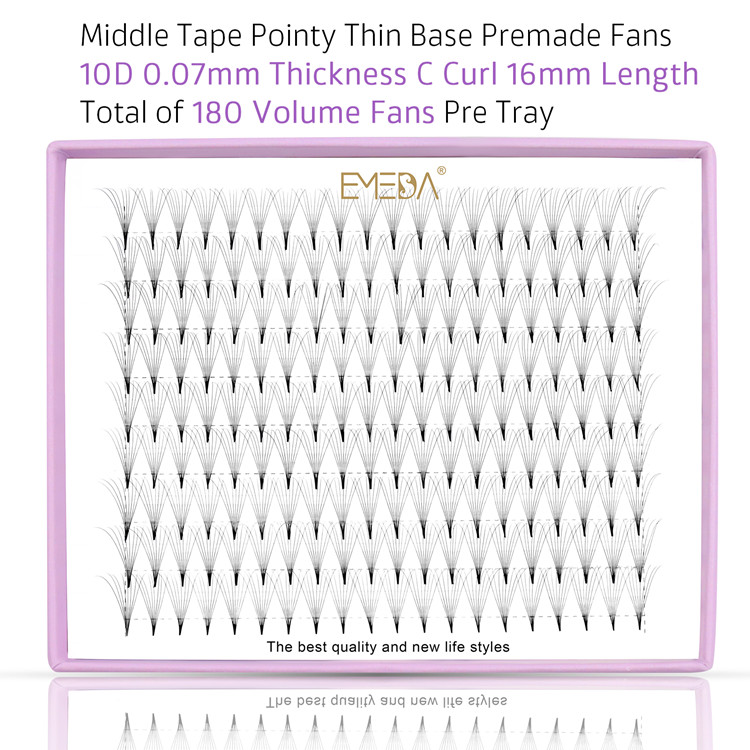 This is our 10D middle tape thin base premade fans,material is very soft and smoothy.As shown as above is our new package,one line have 20 fans,total 9 lines,180 fans.Also we have 8D thin base premade fans and 9D thin base premade fans.Welcome to choose your favorite thin base premade fans!
Thin Base Premade Fans Details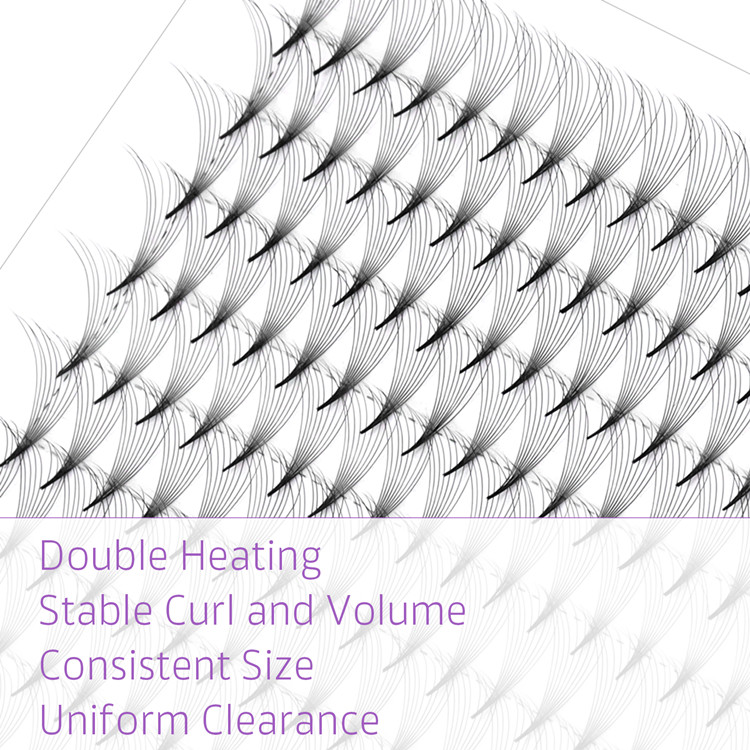 Our EMEDA Thin Base premade fans have double heating,can make mixed length or single length in one box. And the spacing of each fan is consistent, and the curvature is stable for long time.Because one box have 180 fans,can be used by more customers.

Thin Base Premade Fans Private Label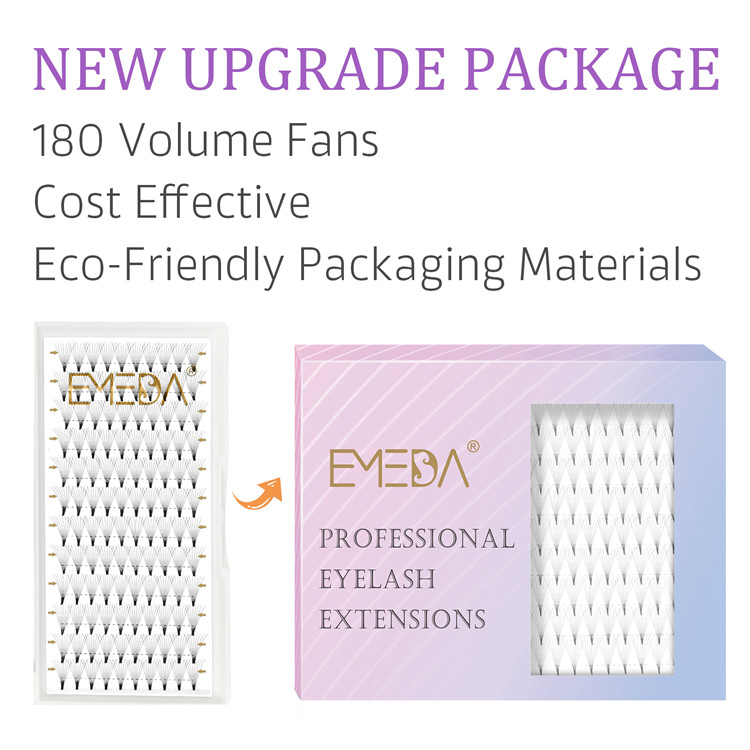 Our EMEDA Thin Base premade fans use regular white plastic box,10 fans each line,total 12 lines 120 fans each box before,now we UPgrade our package,use custom paper box,print our logo on the box,and there have a window on the right place can see the thin base premade fans clearly,looks very beautiful.Also upgrade package,one box have 180 fans,the cost is very effective!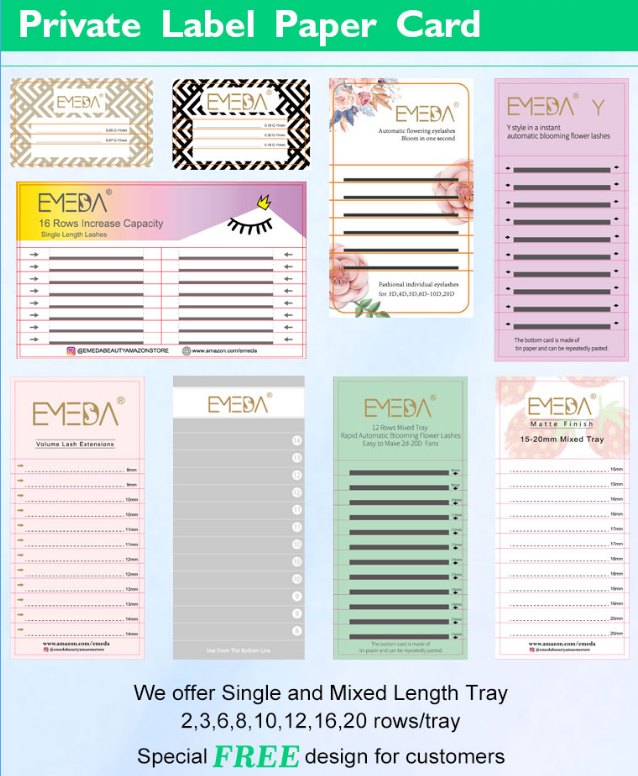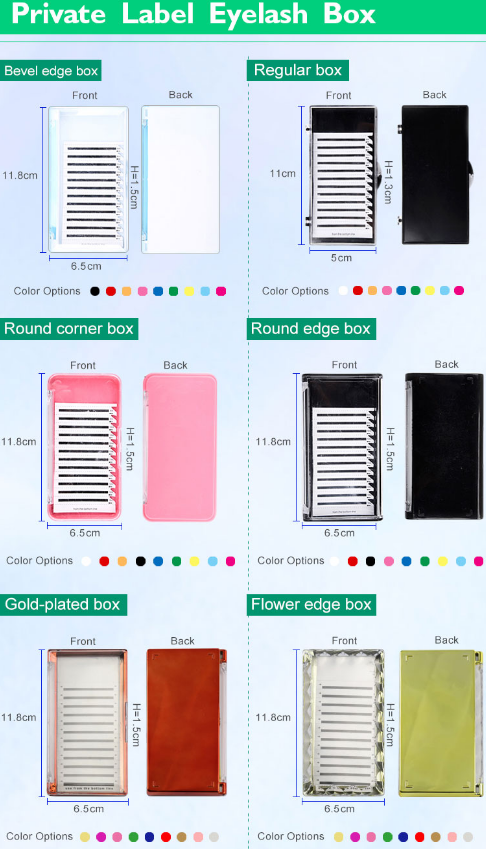 Related Products of Thin Base Premade Fans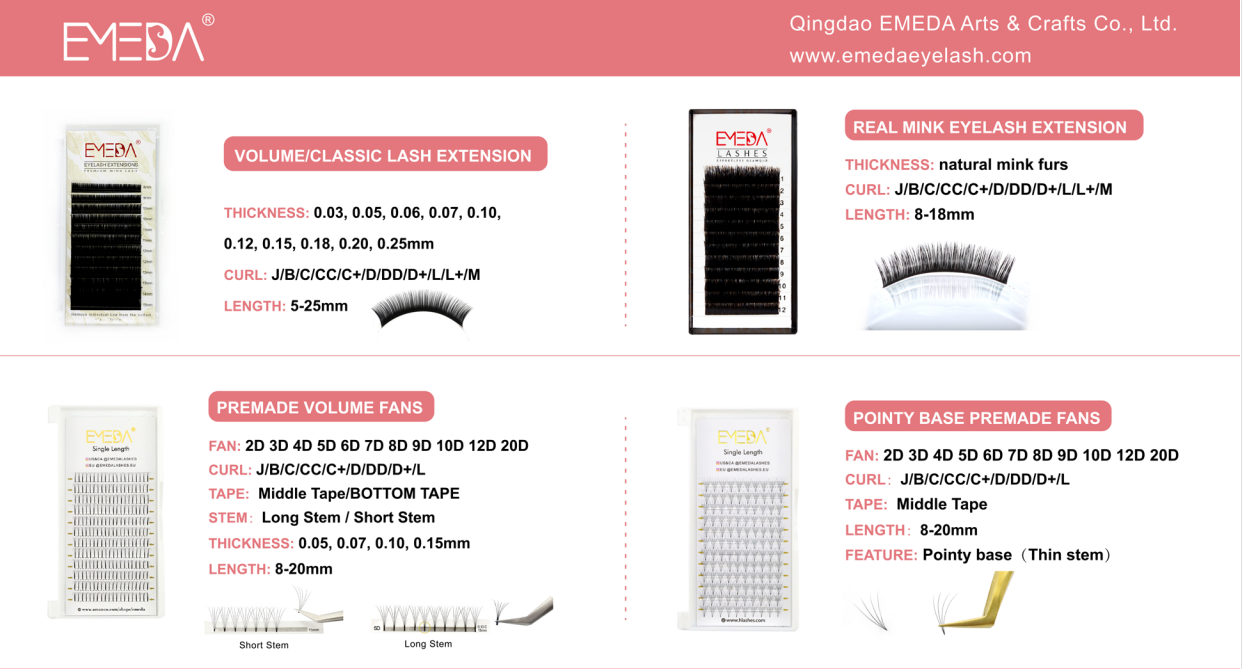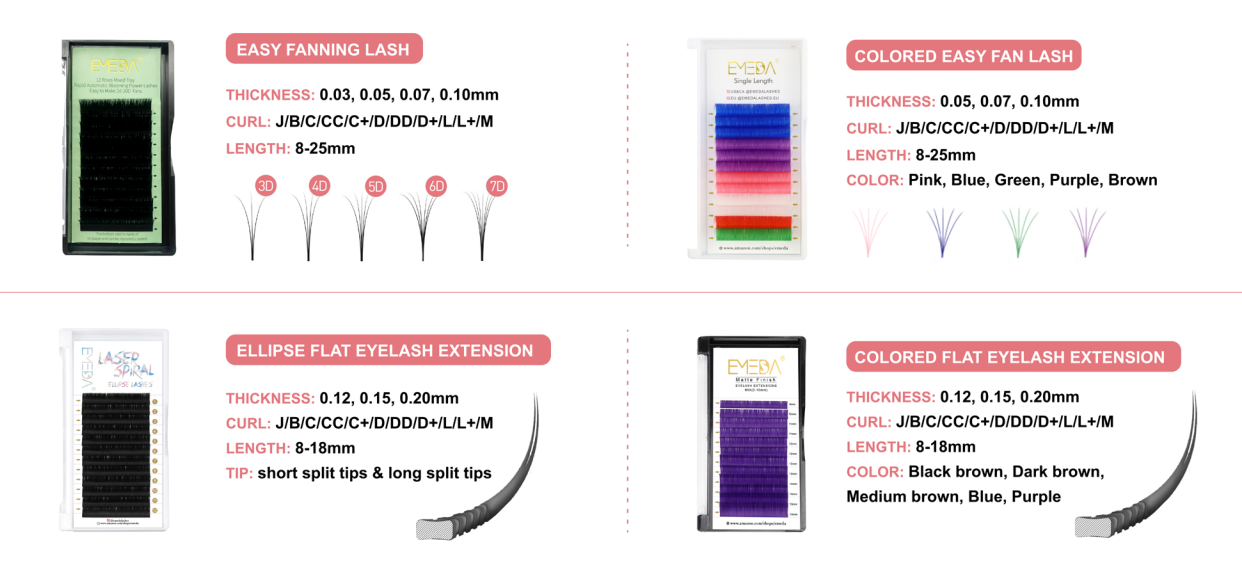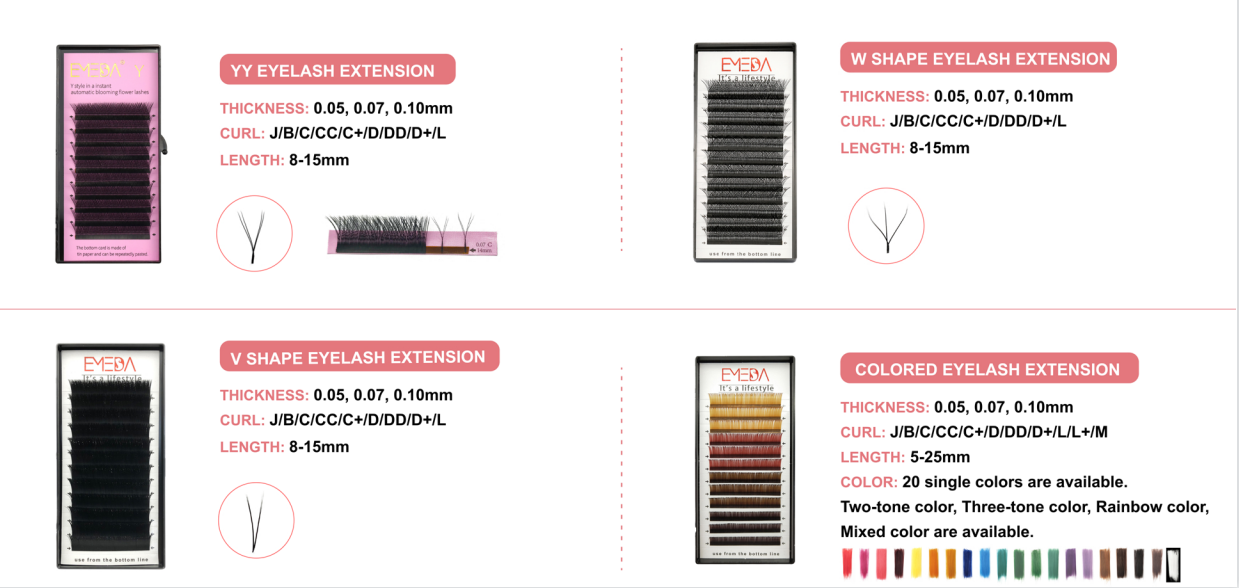 Our EMEDA except have thin base premade fans,also have many different eyelash extensions,there have volume lashes,classic lashes,mink lashes,easy fan lashes,colored easy fan lashes,flat lashes,colored flat lashes,Y/W/V shap lashes,colored eylash extensions.Meanwhile,we have lots of eyelash tools.If you have any need,welcome to inquiry us.

You may like
Contact us for more Details
Whatsapp:8618562611508

Email:sales06@emedaeyelash.com.