How To Pick Up Easy Fanning volume eyelash extensions?
Wholesale Easy Fanning Volume Eyelash Extensions in US/UK
Easy Fanning Volume Eyelash Extensions PROPERTY
| | |
| --- | --- |
| Brand | EMEDA or your own brand |
| Materials | Korean PBT Fiber |
| | |
| --- | --- |
| Length | 8-25mm |
| Curvature | J/B/C/D |
| Colour | black, pink, yellow, blue, green, purple, brown |
| Packing | Cusomized Package Accepted |

Easy Fanning Volume Eyelash Extensions ARE VERY COMFORTABLE
Our eyelashes materials is Korean PBT Fiber, which fit people's eyes.Easy to operate, very light weight, soft material, not easy to change, and very waterproof. High Temperature Resistance MATERIAL:EMEDA Third generation upgrade material can ensure that the lashes curl stable for more than one year.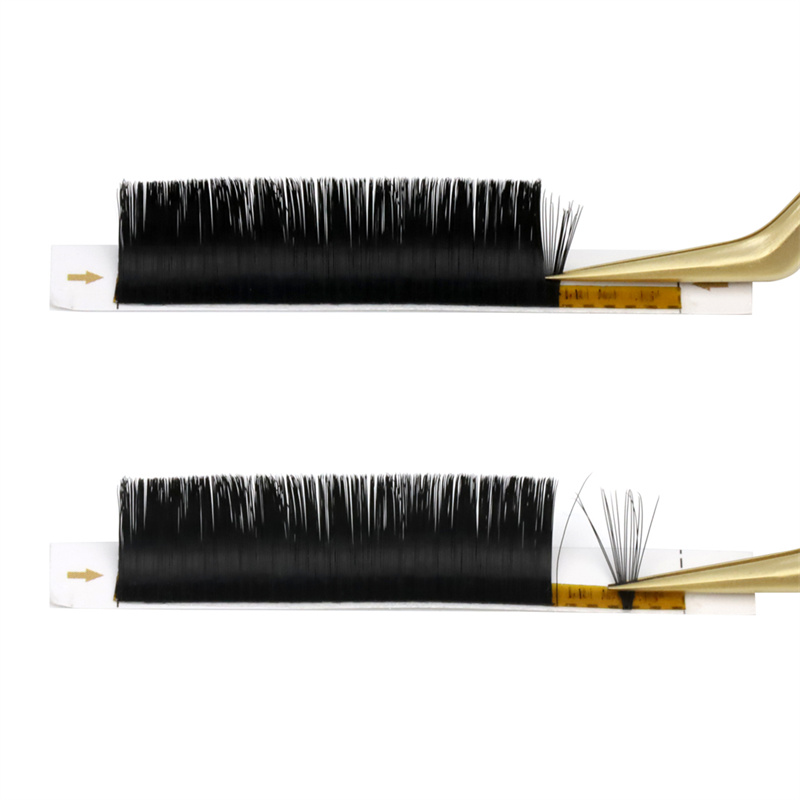 Easy Fanning Volume Eyelash Extensions MORE LESS GLUE ON LASH BASE
We made use of right amount of glue in the root of the eyelashes, using EMEDA GOLD TWEEZERS that make fans flowering easier, and will not shrink flowers, no residual glue.
Advanced fixing method makes the curl keeps stable,and long lasting,even if you are steaming in the sauna,the esay fan flowering lashes extension will keep it curl. These oval eyelash extensions can perfectly wrap natural eyelashes.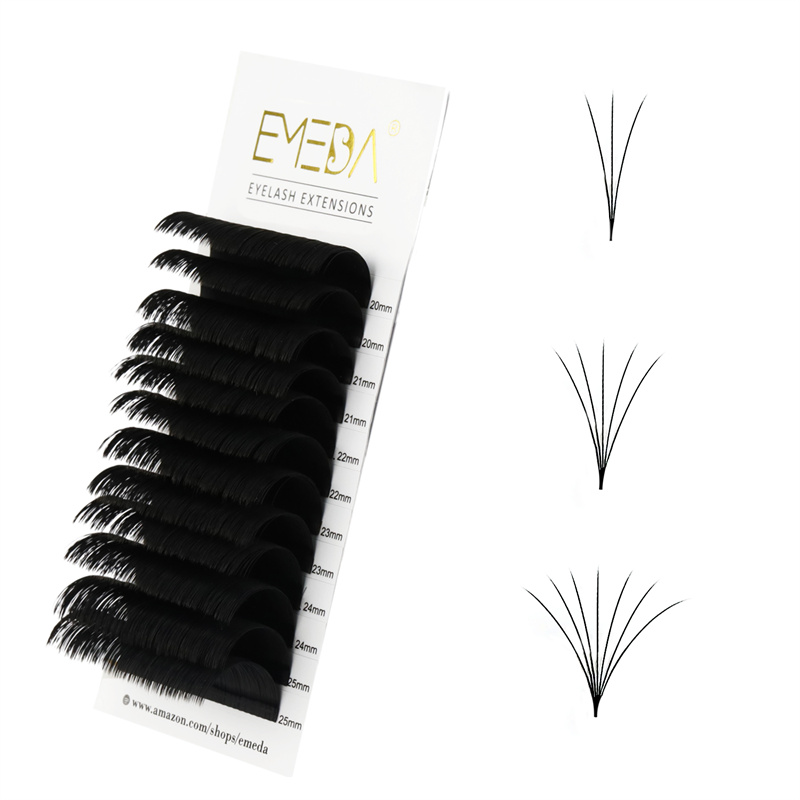 Easy Fanning Volume Eyelash Extensions SIMPLE TO USE

Easy to remove, no residue, stable curvature, easy extension of eyelash grafting, perfect for salon use. Save your grafting time, special process, save your money.Special craftsmanship allows them to become 2d 3d 4d 5d 6d volume eyelash extensions.You need a few eyelashes, just use tweezers.Eyelash roots do not separate and can be operated by any flowering or novice.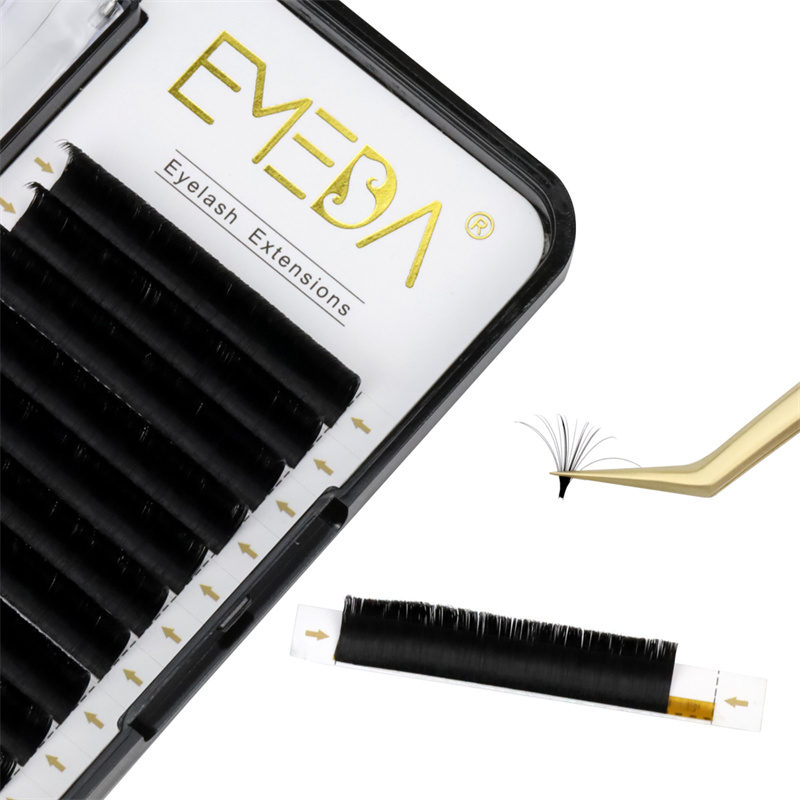 Easy Fanning Volume Eyelash Extensions ADVANTAGE
The strip is easy to pick up.
With good material, the curvature can be maintained well.

It can be picked up easily without residual glue.

Volume lashes are available in thickness 0.03/0.05/0.07/0.10/0.12mm.

Volume lashes are available in curve J/B/C/D.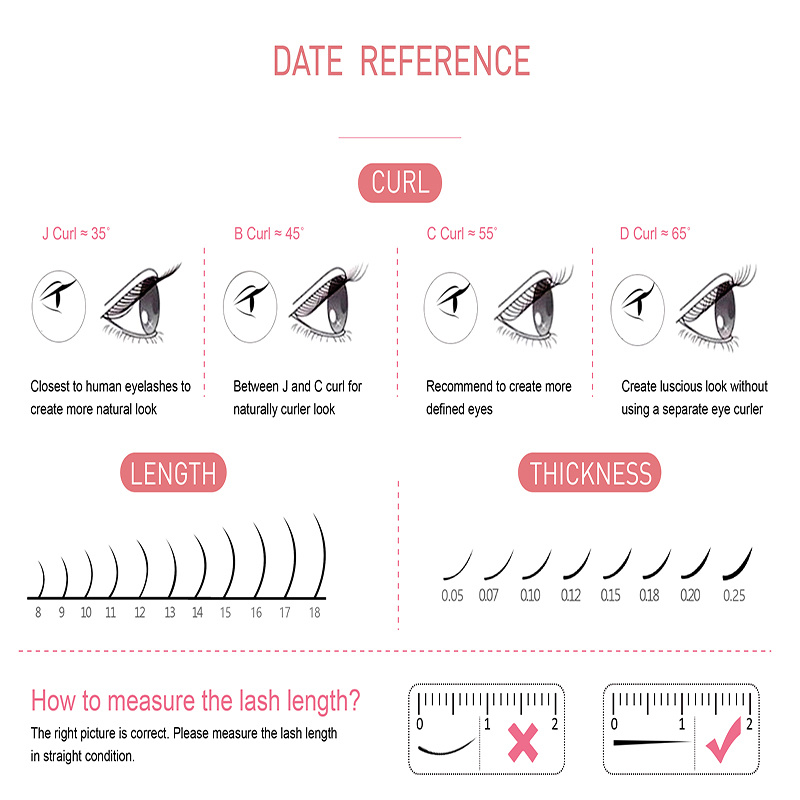 Easy Fanning Volume Eyelash Extensions DATE REFERENCE
J:Closest to human eyelashes to create more natural look.

B:Between J and C curl for naturally curler look.

C:Recommend to create more defined eyes.
D:Create luscious look without using a separate eye curler.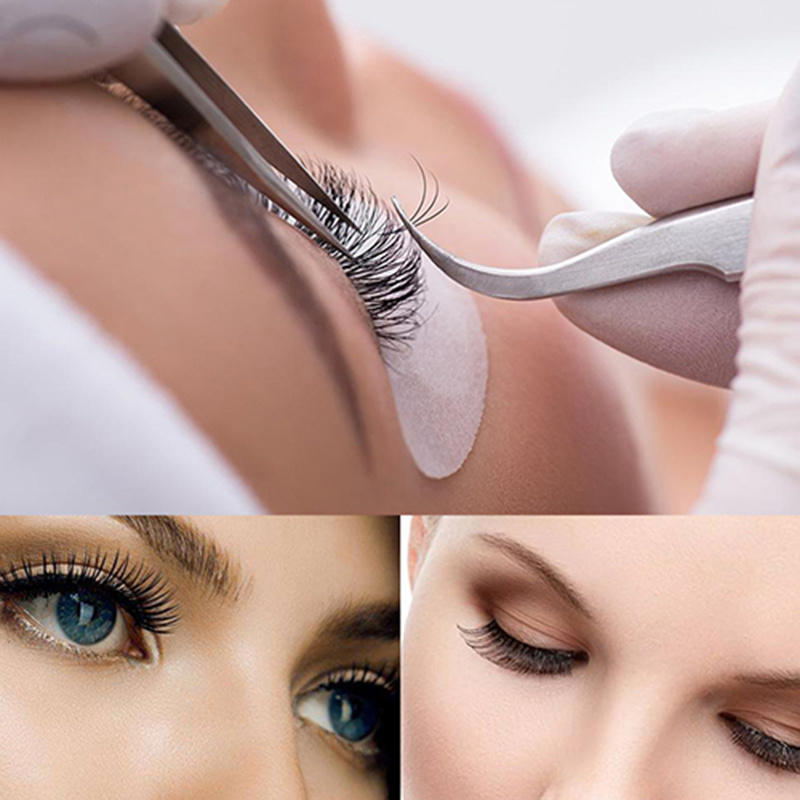 HOW TO USE Easy Fanning Volume Eyelash Extensions?
STEP 1: Tape your eyelids to make your eyelashes more visible.
STEP 2: Clean up your eyelashes with an eyelash brush and cleanser-foaming to make sure your eyelashes are clean enough to prevent discomfort after eyelashes are grafted.

STEP 3: Use appropriate tweezers to clip an eyelash from the eyelash box.

STEP 4: Dip your eyelashes into a small amount of glue using tweezers.

STEP 5: Use tweezers to eyelashes extension to the appropriate eyelash area.

STEP 6: In turn, different lengths of false eyelashes are extension to different parts of the eye.The eyes will become bigger and more attractive.

About the price of the easy fanning volume eyelash extensions

WHY CHOOSE EMEDA?
Our company has been a lash supplier for many years.

We have own factory, the supply quantity is stable.

Our products are made by our experienced workers.

Unique technology is used to produce products.

A professional inspector check the quality before we send to customers.

Free samples accpetable and a lot of size is in stock.

Short production time and fast delivery.

PAYMENT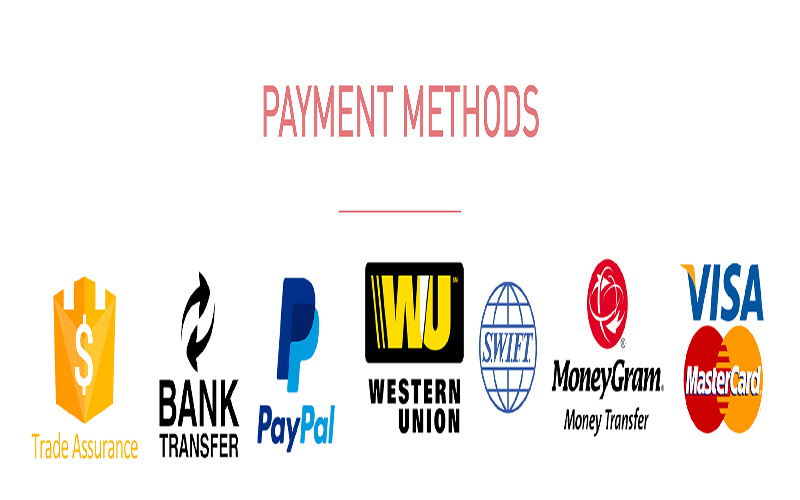 If you have ang question or suggestion, please feel free to contact us. We are always here to help!