Manufacturer Stunnning Colored Classic and Volume Lash Extensions for Natutal Dramatic Look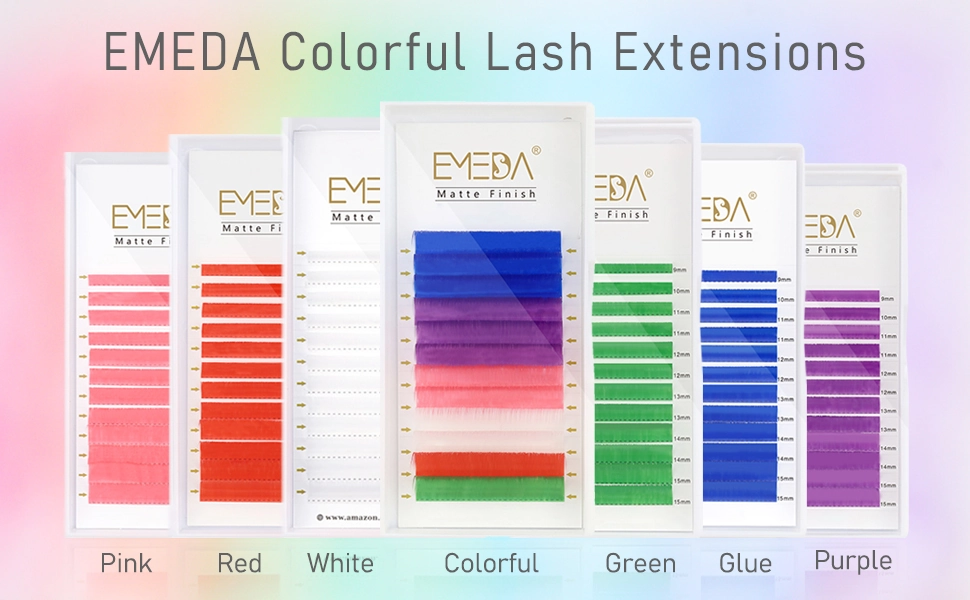 As a professional manufacturer, we supply different types of stunnning colored classic and volume lash extensions.We can do single color in one tray or mixed colors in one tray.Its color consistency stable curl soft touch and stunning effect will not let you down.
Introduction of Colored Eyelash Extension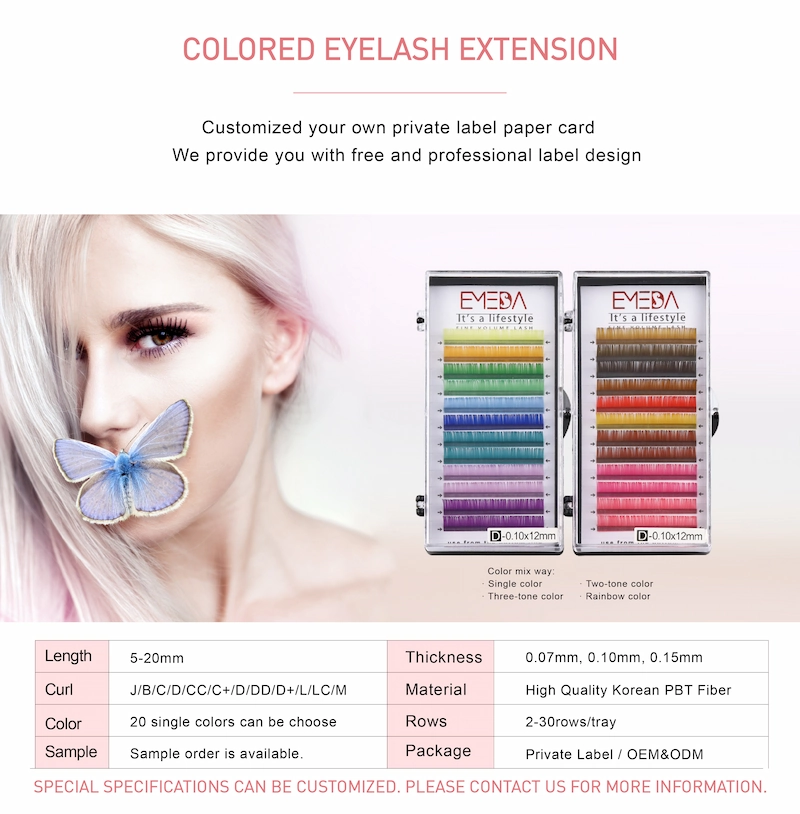 Product Name:Colored Eyelash Extension
Length:5-20 mm
Thickness: 0.07 mm, 0.10 mm, 0.15 mm
Curl:J/B/C/CC/D/DD/L/M
Material: High Quality Korean PBT Fiber
Color: 20 single colors can be choose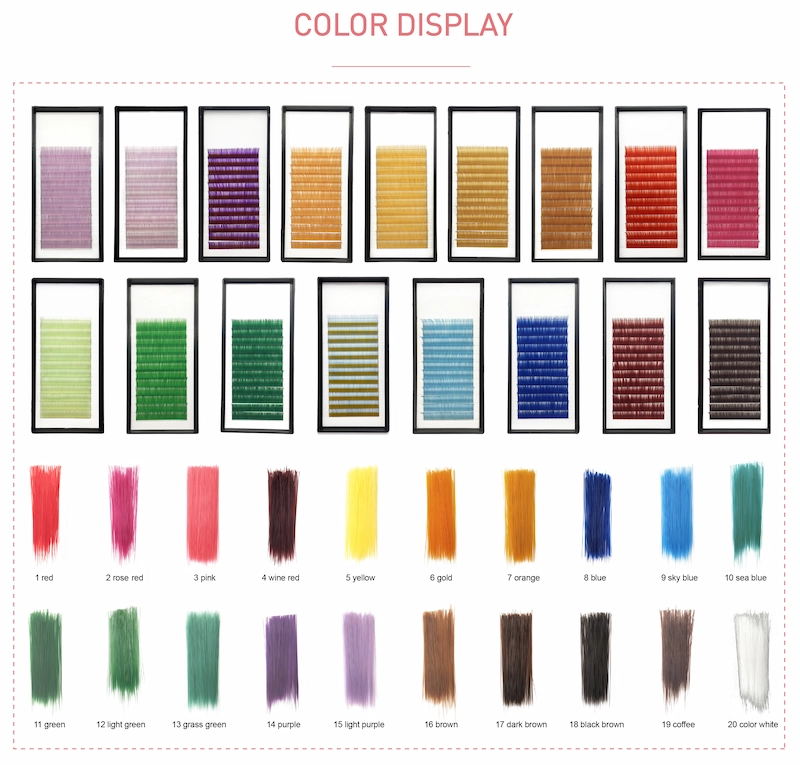 Features of Colored Eyelash Extensions
High Quality Material: Korean PBT Fiber Super soft and lightweight. No animals were harmed in manufacturing. Long-lasting curls Free from chemical treatment & hypo-allergenic & 100% Cruelty-free.
Easily Picked and Removable: the paper strip layer is easily peeled from basis.The lash easily removable from the transfer strip.
Stable Curl and No Residue: the curl keeps stable for more than 6 months. The lash has no residue from the transfer strip.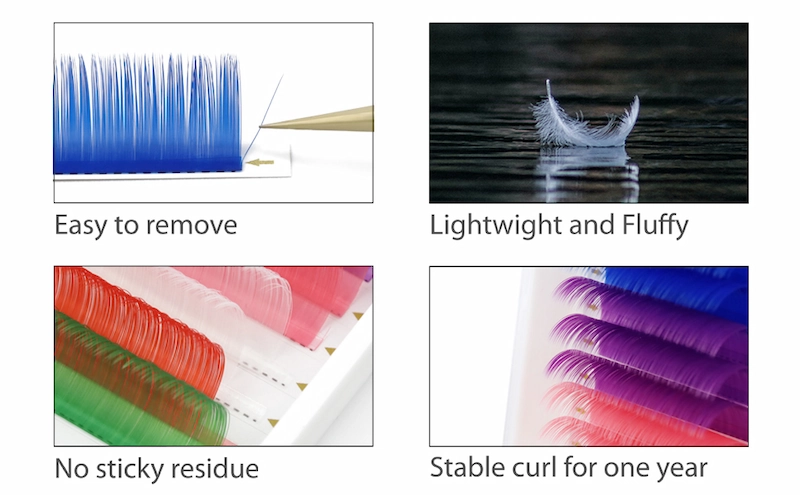 Enhance Eye Color: making a hightlight color by mixing in black lashes and generate a charming look with full color sets. They can make your eyes appear brighter and more vibrant. It also offer a unique and fun way to express your personal style.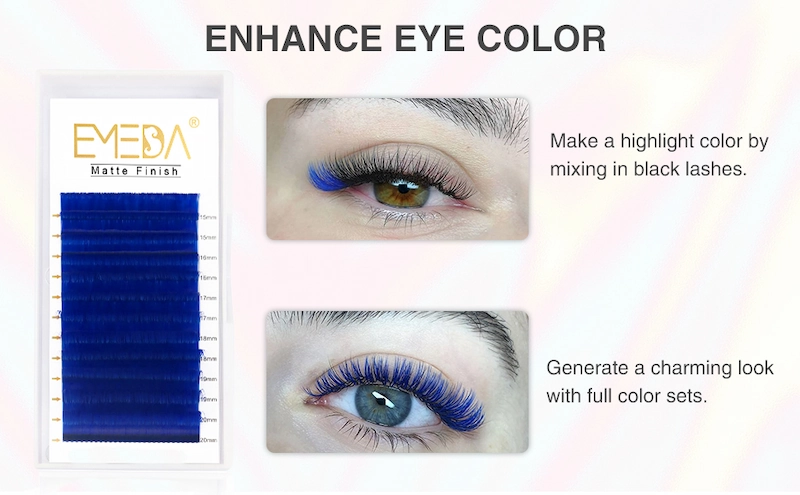 Using Steps
Step 1:Take off one strip eyelash, clamp 1/2 place of eyelash root.
Step 2:After clamped, pull to the right, so you can tell hair number.
Step 3:Push forward to the front and lift the cluster upwards.
Step 4:Creating your own fan lash 2D-20D. Dip ittle glue on the root.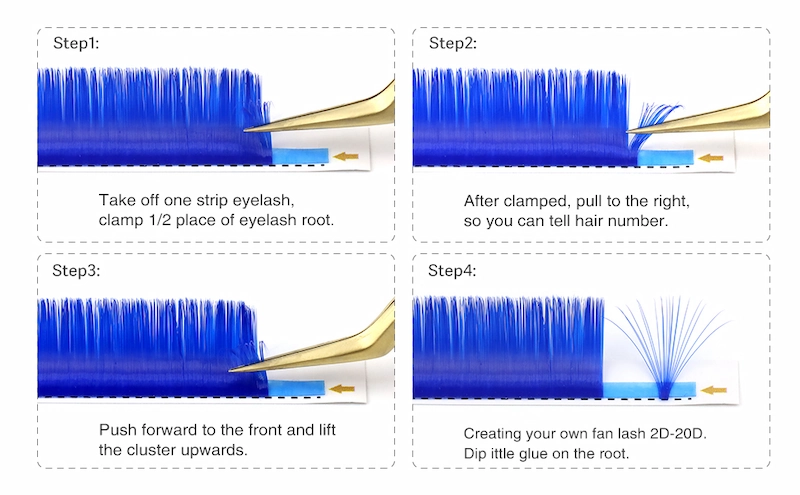 Customized Private Label Services
We have special private label services for customers. All your demands could be negotiated. Private label papercards could be customized. You could design you own logo on it. We also can put your social media information on papercards. We also offer single and mixed length trays.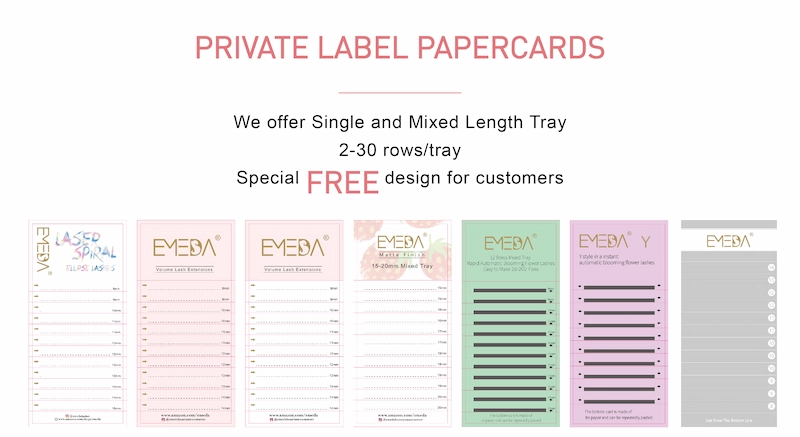 We have different eyelash extension boxes for you to choose. We can do plastic boxes and magnetic boxes for it. Our boxes can be made different shapes, such bevel edge box, round corner box and gold-plated box, etc.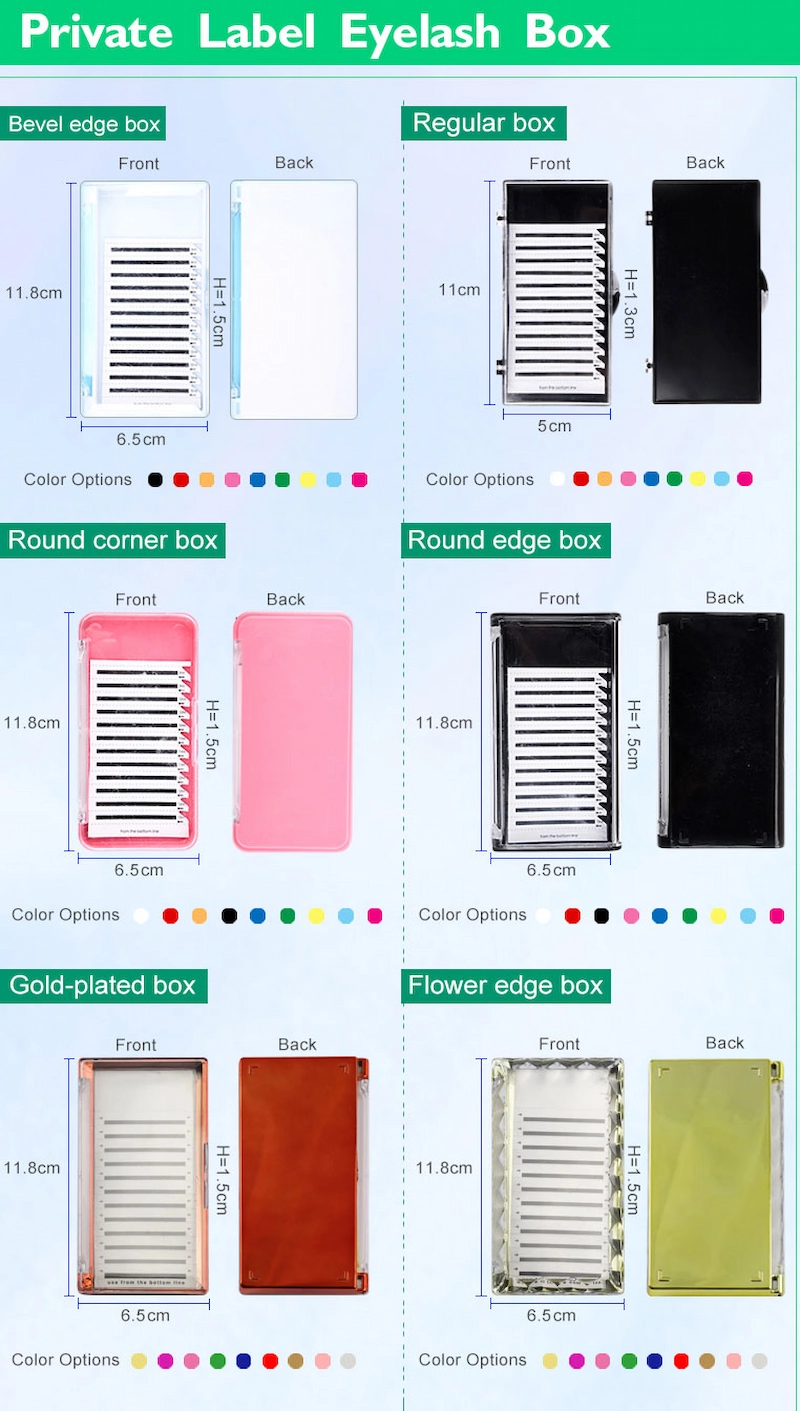 Related Products
We have variety of eyelash extensions, such as classic/volume eyelash extensions, easy fan lash, premade fan eyelash extensions, automatic flowe volume easy fan, classic/volume eyelash extensions, YY eyelash extensions, and colored neon lash.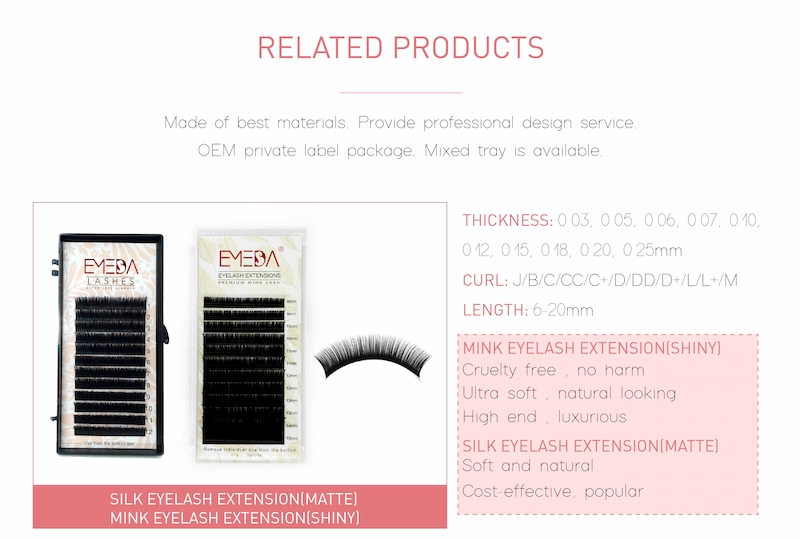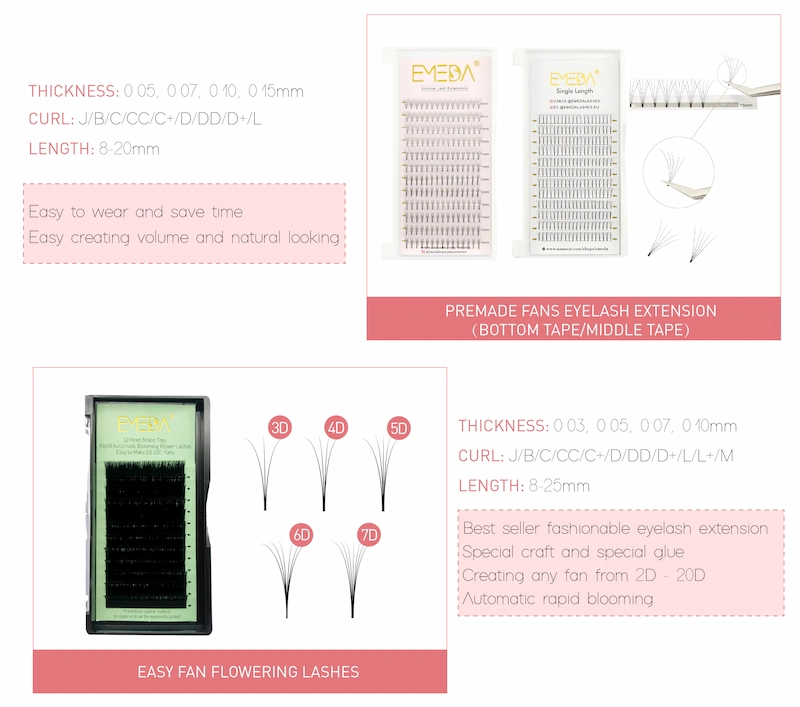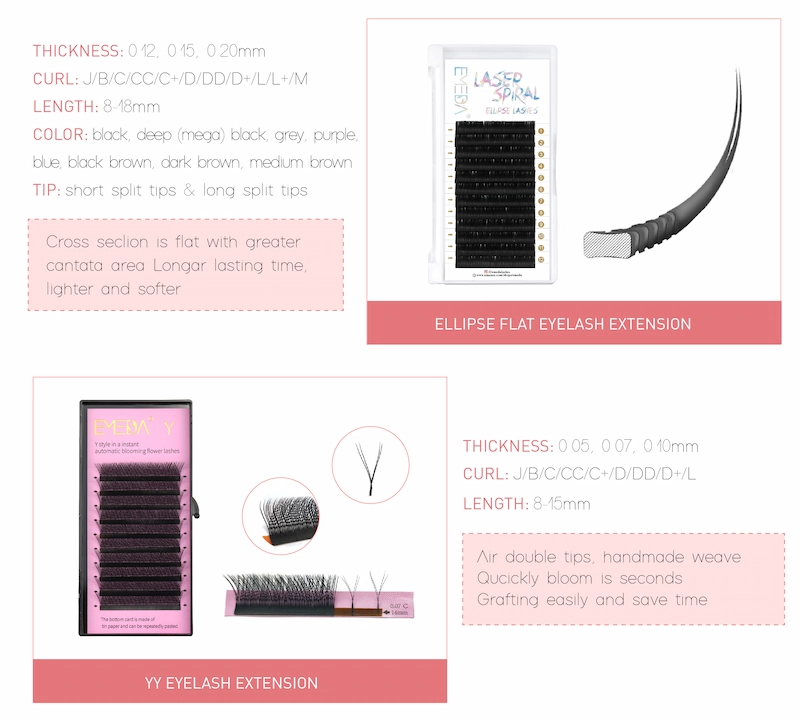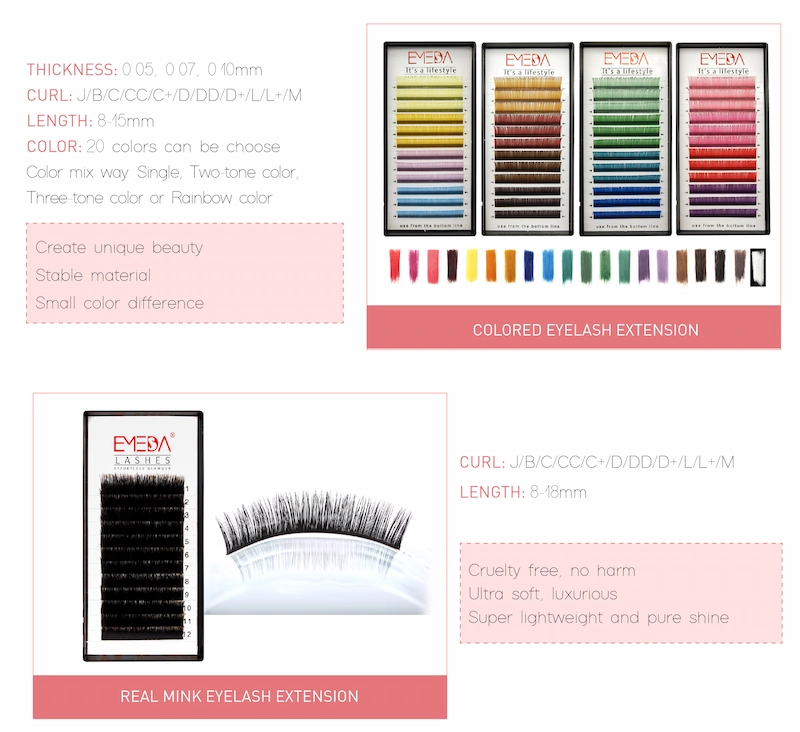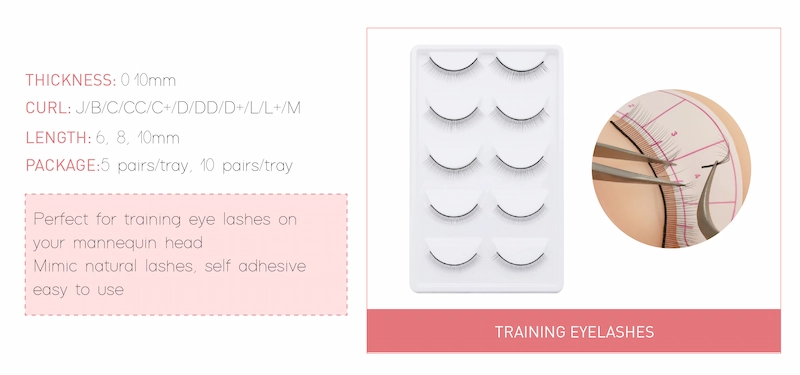 Related Eyelash Extension Tools

We have many eyelash extension tools that you can use with eyelashes. Such as eyelash glues, primer, bonder, gel remover and tweezers.
payment&shipping
We accept Paypal, VISA, T/T, WESTERN UNION, MasterCard, MoneyGram and othe payments. Meantime, we have different shipping ways, such as UPS, DHL, FedEx, or EMS.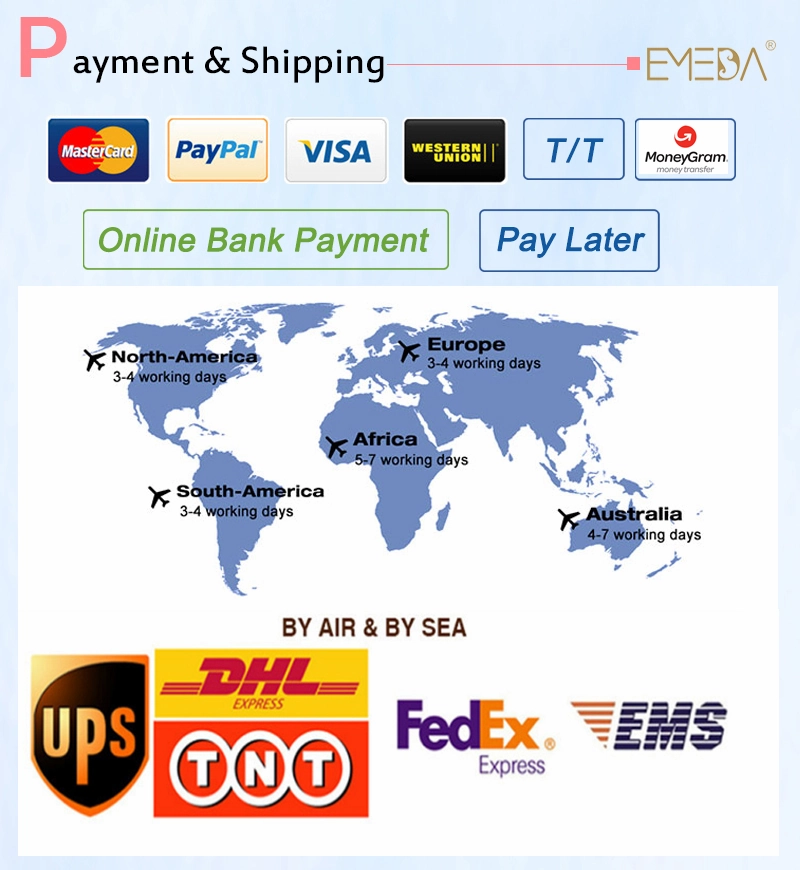 FAQ
Q1.How can I check your quality?
A1:We are false eyelash manufacturer, we can provide samples for you to check the quality.


Q2:How many samples can you provide for once and are the samples free?
A2; Free sample, but you need to afford freight cost.


Q3. How can I create my own brand lash line?
A3: We accept custom package box with your own logo. we can do packaging with your own design. The price of the box is based on style and material.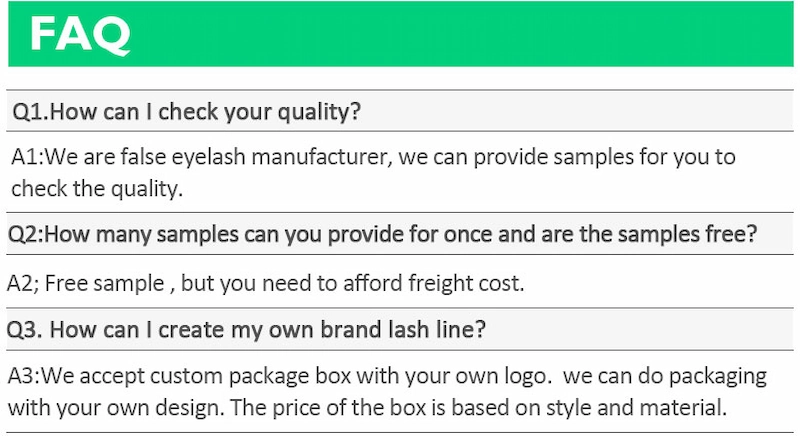 If you are intereted in any our products, please do not hesitate to cantact me!
Email: minklah@emedaeyelash.com
Whatsapp: +86 13573804926