Real mink eyelash extensions manufacturers
Real Mink Eyelash Extensions Vendor With Factory Wholesale Price
About the products
Thickness: No thickness
Length: 8-15mm
Curl:J/B/C/D
MOQ: 100 trays , 5 trays of each size

Pictures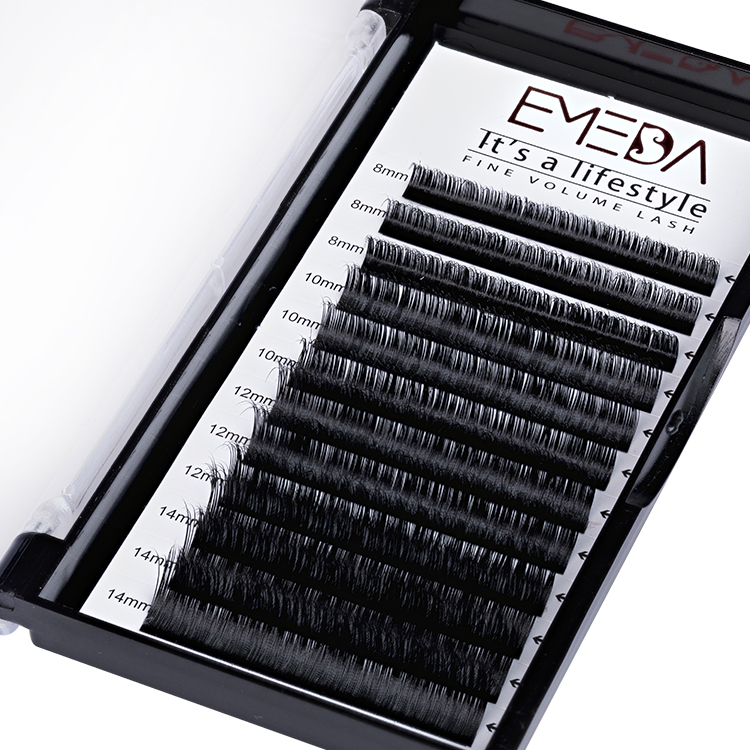 There are two different materail for eyealsh extensions:
One kind material is Korea PBT , this material is very soft and light
Another kind materail is real mink , this material is very fluffy and similar to your own eyelashes
All the eyelash extension are made by hand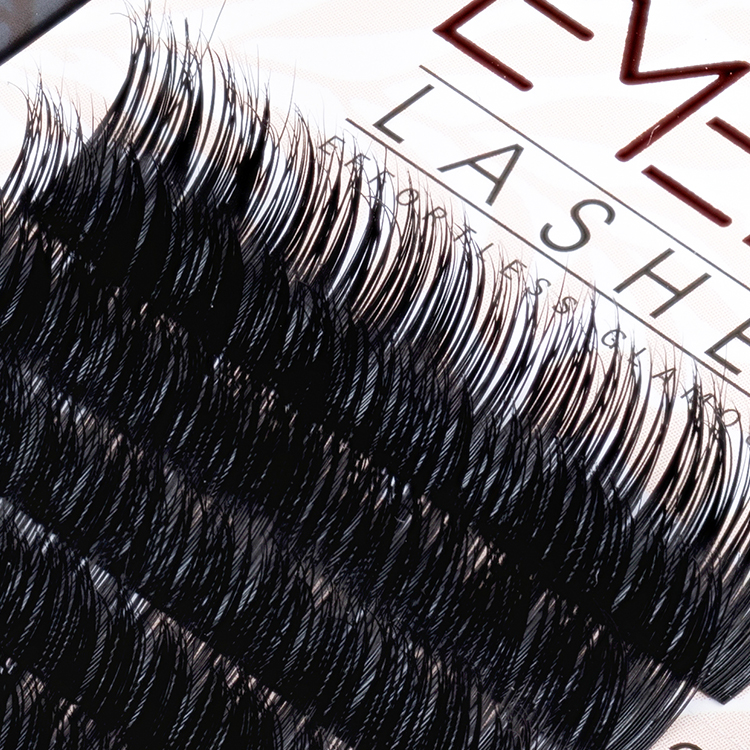 The real mink eyelash is no thickness , because the material come from fur , they don't have thickness for their feather
They are 100% curelty free
They are dramatic and they are used by salon and artist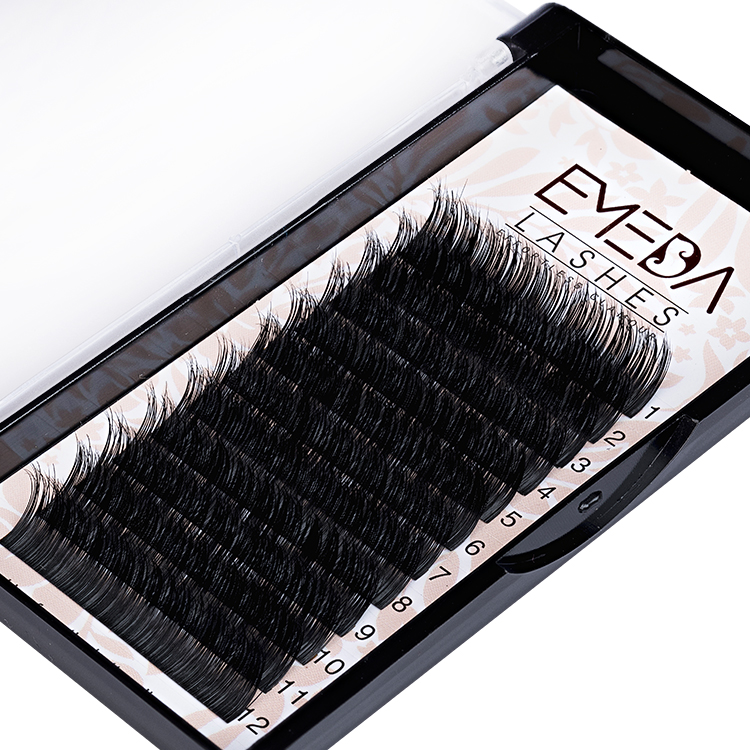 There are 12 rows in one tray , we can customize the paper card with your brand name and customize the package

They are the closest thickness and curl to your own eyelash with super 3D visual , no plastic and they are perfect for a natural and fluffy looking . They are very soft and light too

If you like , please contact us
Customized paper card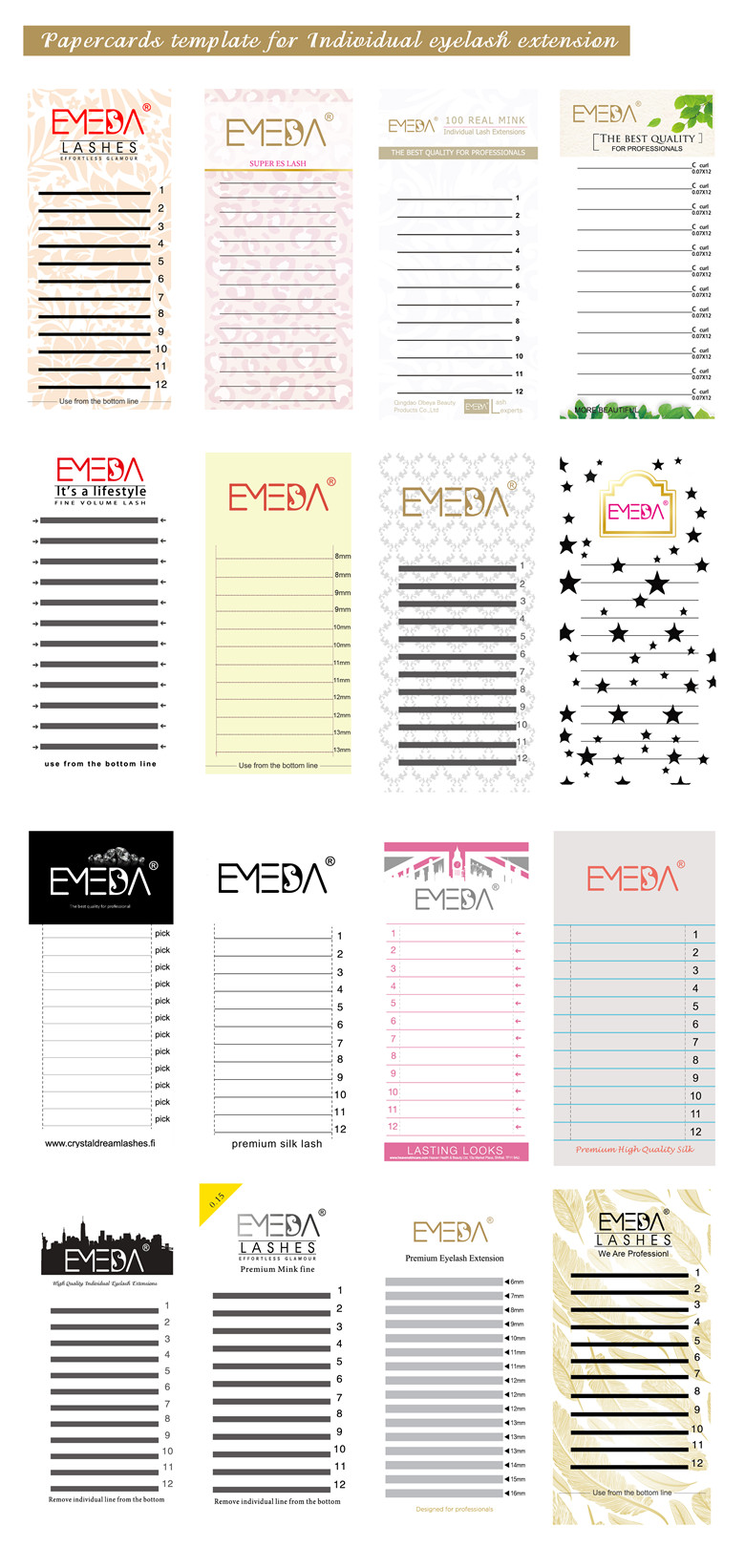 Customized package
Company development

Customer Feedback
Lucy said:
I love your company lashes. Your lashes are perfect and so soft !
I will place another order since the last order has been shipped out . All of my customers are very satisfied with the lashes
Rose said:
Thanking for your making my products. I am so excited to be working with you.
The glue is good and the eyelash extension is good too. They are soft ,pleasant to the touch and easy to fan
Contact me
Eamil: sales16@emedaeyelash.com
Whatsapp: +8613410107037
You may like
https://www.emedaeyelash.com/5D-25mm-Long-Fluffy-Lashes-False-Lashes-Natural-Lashes-Fake-Mink-Lashes-YL14_2863.html

https://www.emedaeyelash.com/Premade-Fan-Eyelash-Vendor-New-Style-YY-Lash--Free-Sample-YL20_2900.html
https://www.emedaeyelash.com/Emeda-Ellipse-Flat-Eyelash-Vendor-Create-Your-Own-Brand-Name-Free-Sample--YL19_2895.html
https://www.emedaeyelash.com/Eyelash-Extensions-Factory-Wholesale-Premade-Volume-Fan-Eyelash-Vendor-Private-Label-Short-Stem-YL18_2872.html