100% Real Mink Fur Eyelash Extensions
Details:
Material: 100% real mink fur from the dropping hair of minks, no any cruelty
Curl: C D
Length:
10-14mm single length
8-14mm mix length(Mix way:8mm*3,10mm*3,12mm*3,14mm*3lines)
Row: 12
Product picture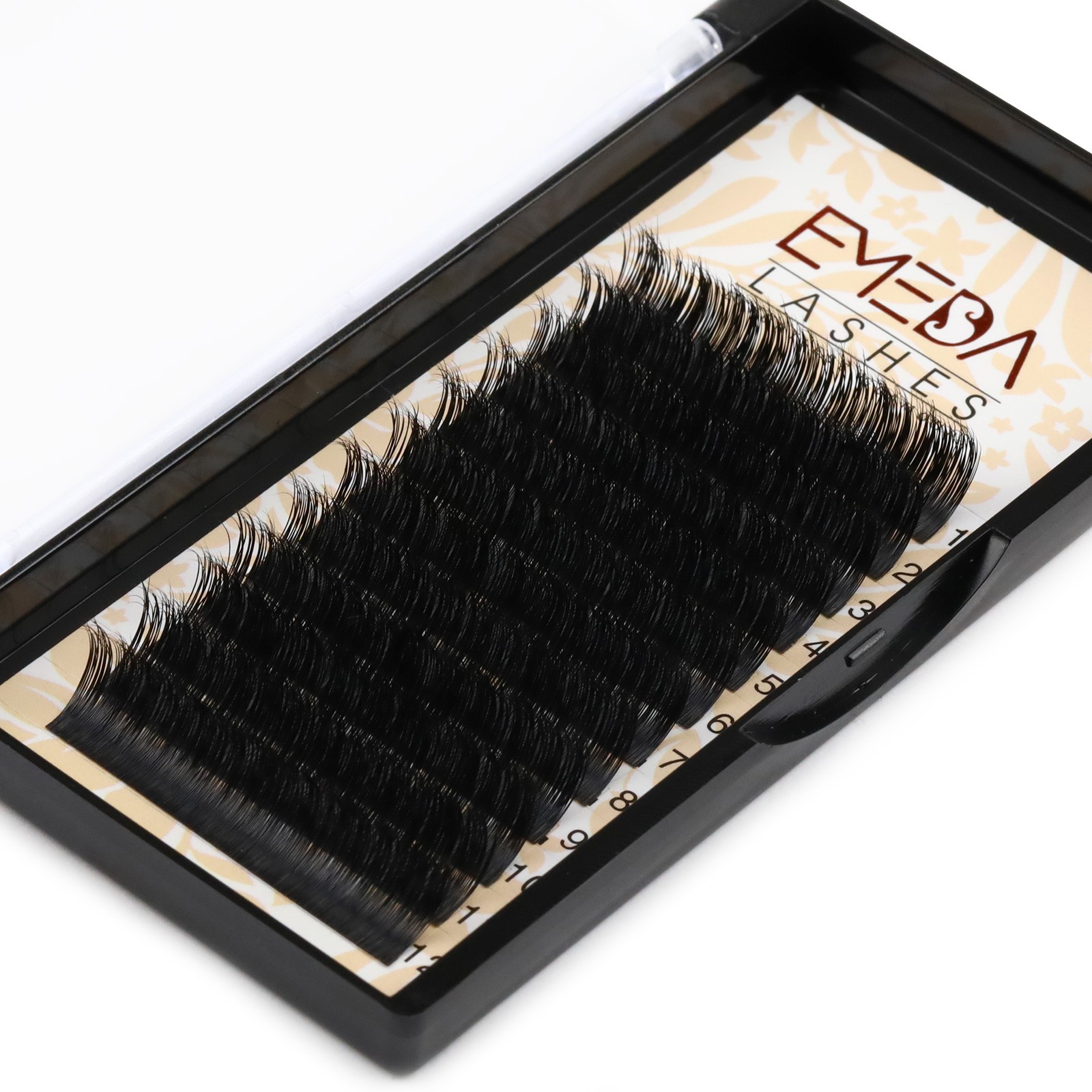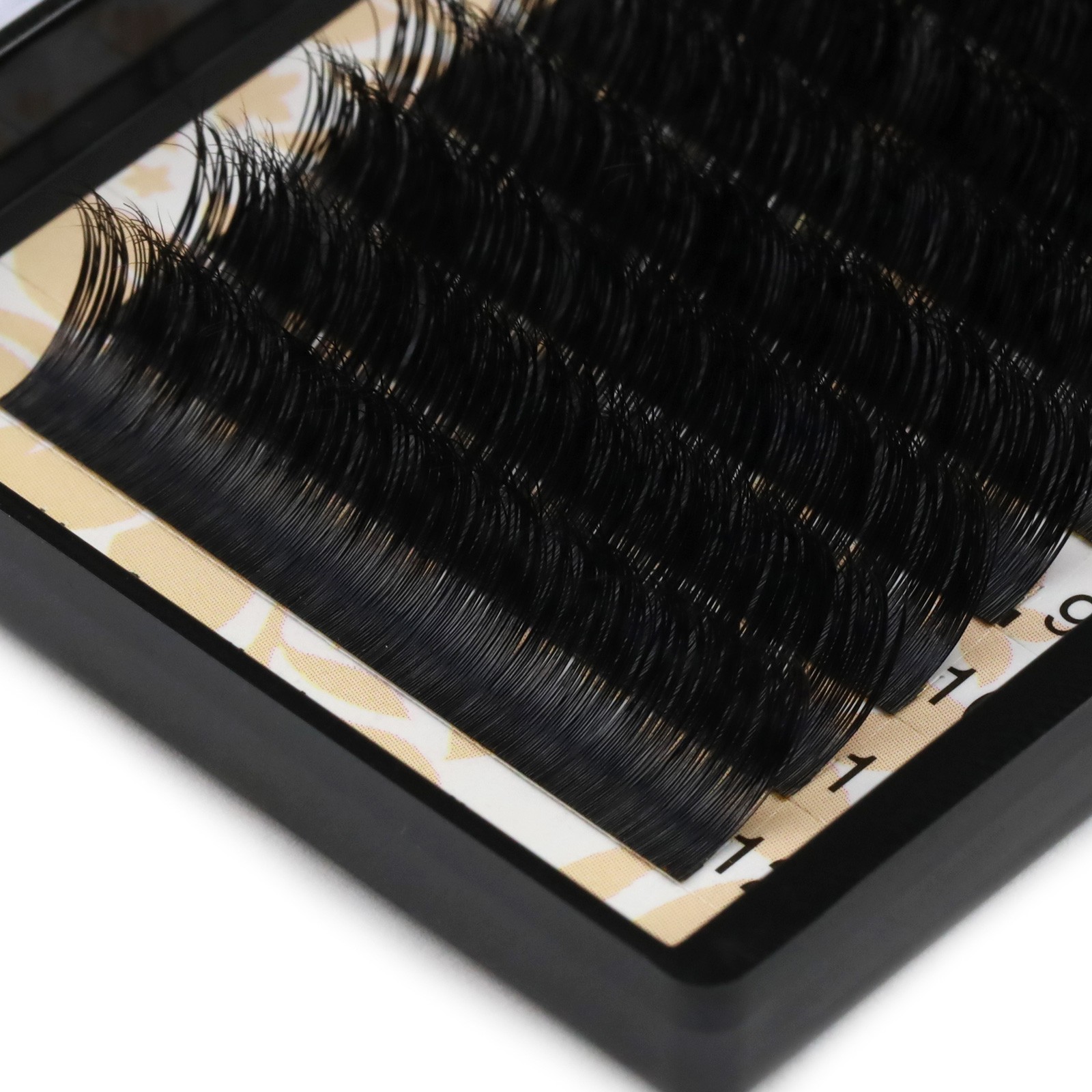 Emeda real mink eyelash extension is made of dropping hairs of minks, so no any cruelty.
Real mink eyelash extensions are lightweight and soft, like your own natural lashes.

The curl is stable, can keep for more than one year.

Private label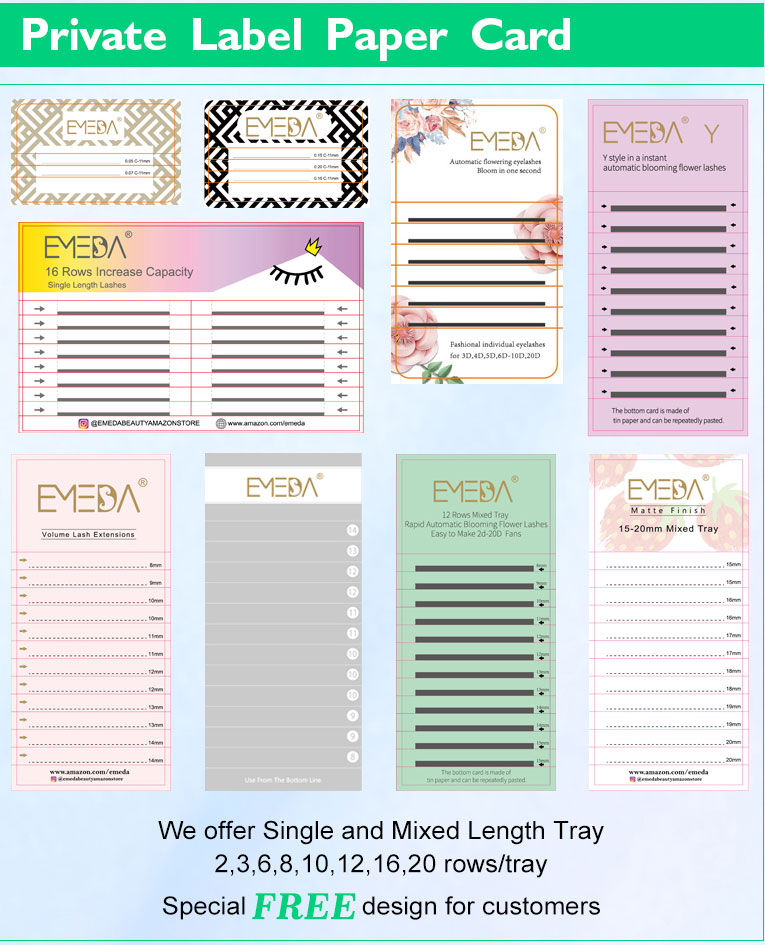 Our designers can make logo for custmers, you will have your own brand.
Customers can choose the patter you like.
We can do all kinds of boxes.