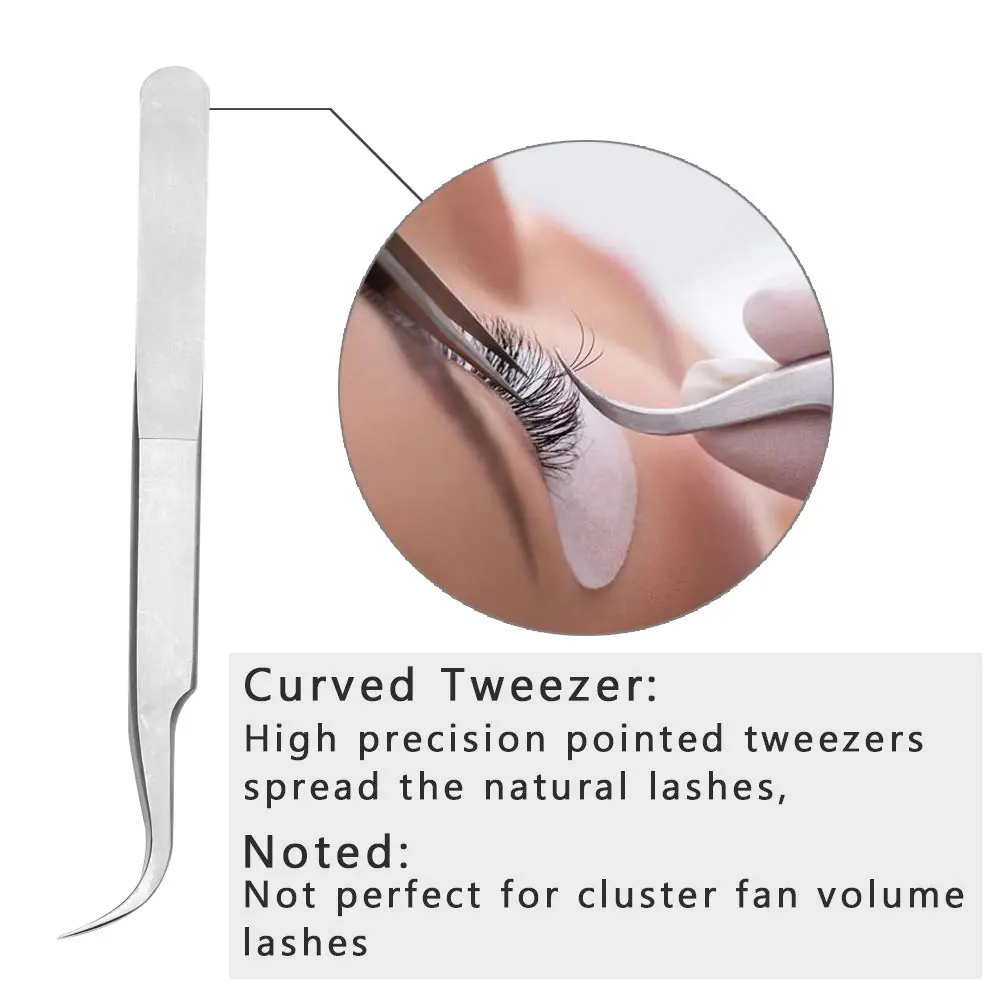 When it comes to achieving flawless and precise eyelash extensions, having the right tools is essential. Our professional stainless steel tweezers are designed specifically for individual eyelash extension application, offering both curved and straight options to cater to different techniques and preferences.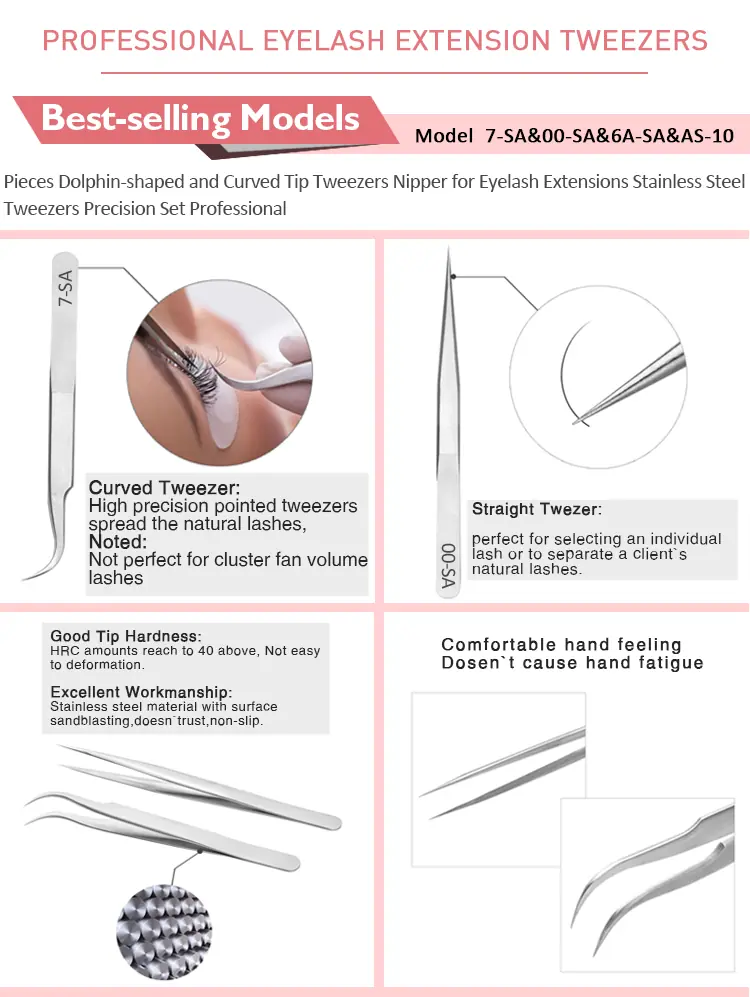 Crafted from high-quality stainless steel, these tweezers provide durability and longevity, ensuring they can withstand frequent use without losing their precision. The ergonomic design offers a comfortable grip, allowing for steady and controlled movements during the application process.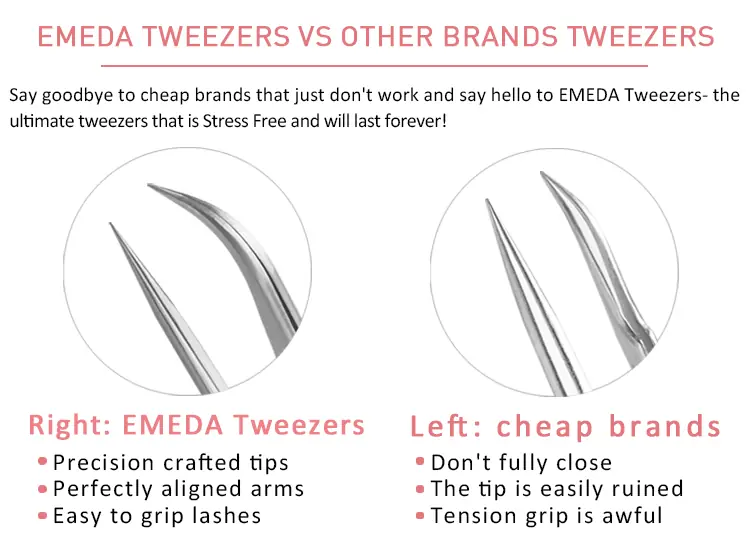 The curved tweezers are ideal for creating a seamless and natural-looking lash line, as they effortlessly grip and place individual lashes with precision. The curved shape allows for easy maneuverability around the natural lashes, ensuring a seamless blend between the extensions and the natural lashes.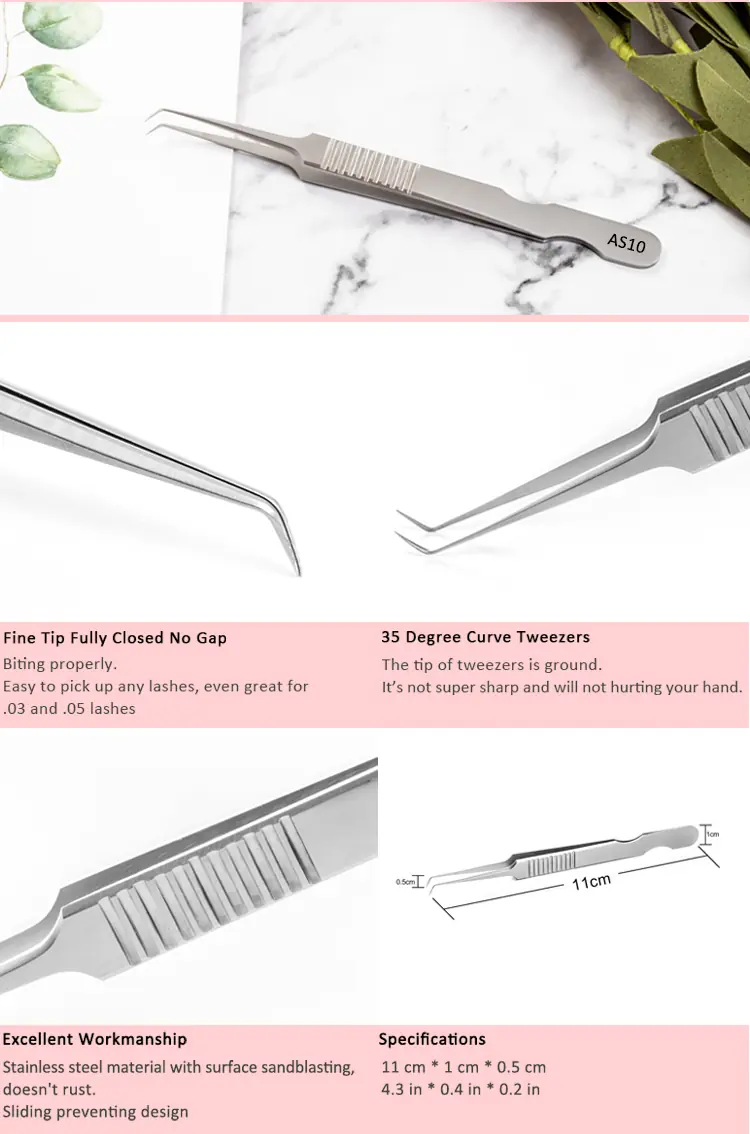 On the other hand, the straight tweezers are perfect for isolating and separating lashes, ensuring each extension is applied accurately. The straight shape provides a firm grip on individual lashes, allowing for precise placement and alignment.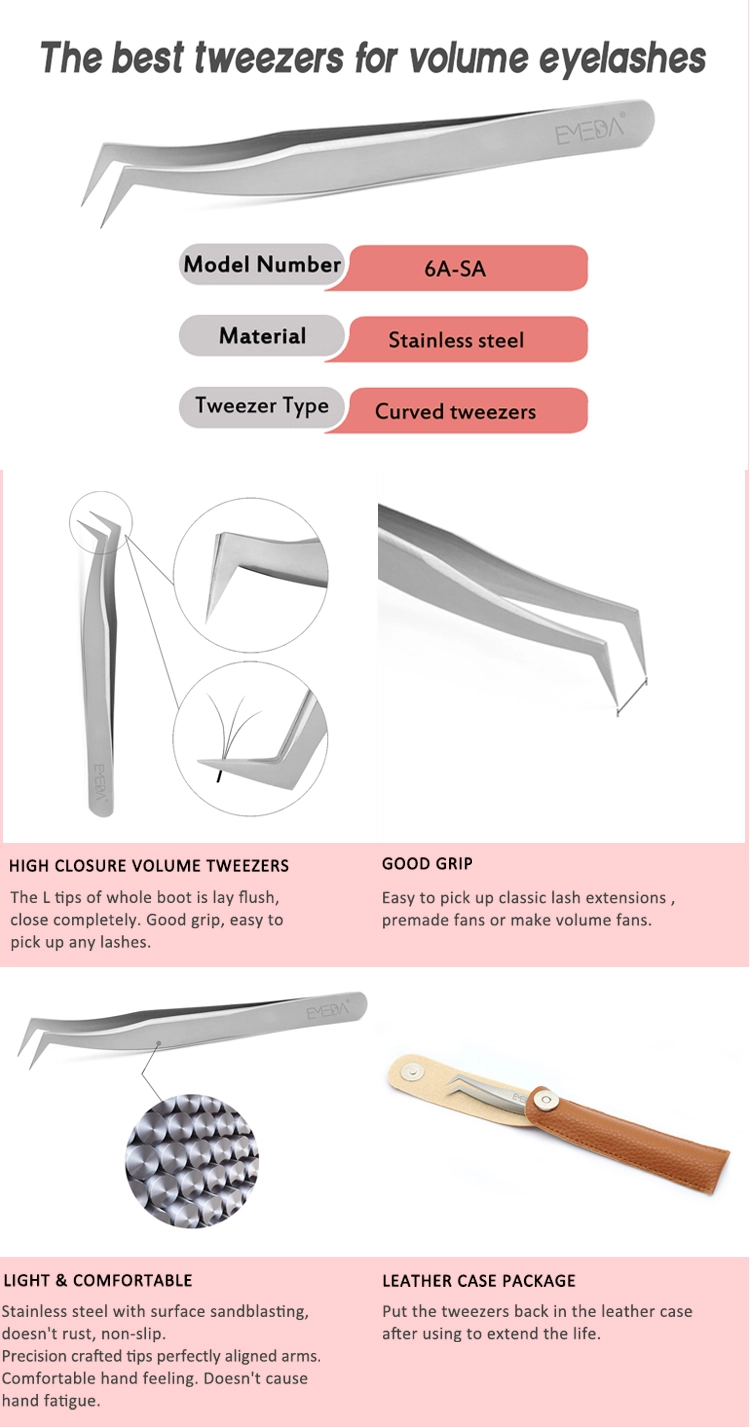 Whether you are a professional lash artist or a DIY enthusiast, our professional stainless steel tweezers are indispensable tools for achieving stunning lash looks. With their reliable performance and ease of use, you can confidently create beautiful and long-lasting eyelash extensions.
If you want know more details,please feel free to contact us
whatsapp+86 18562611509
email: sales20@emedahair.com