New 2022 professional eyelash extension-particularly solid eyelash glue custom wholesaler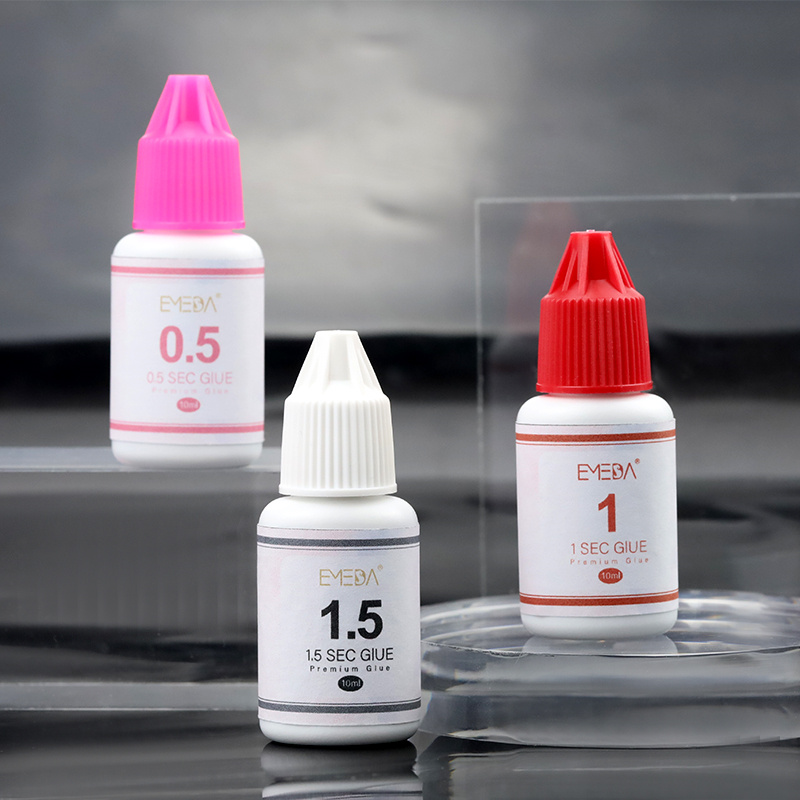 Eyelash glue imported from Korea. The glue is very mild and suitable for most people. It does not contain formaldehyde and latex, the material is very safe and does not cause any harm to human skin. Eyelash glue also
does not have any irritating smell, and will not make your eyes cry.
This grafted eyelash glue is fast and stable, durable, lasts longer and is stronger than a chemical.Do not contain any irritating substances, let you rest assured to use, sensitive skin can also be appropriate to try it out, if you feel any problem, you can consult us at any time.We are factory custom wholesalers, and if you are interested, try our products.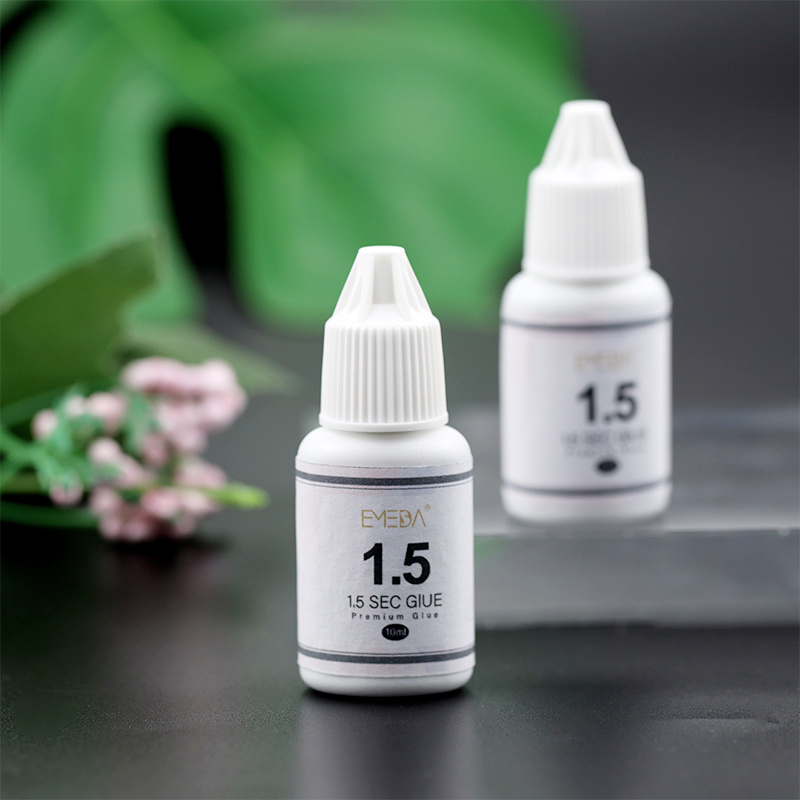 EYELASH EXTENSIONS GLUE SPECIFICATIONS:
Brand Name: EMEDA EYELASH GLUE FOR LASH EXTENSIONS
Color: black
Item Volume: 10 milliliters
Material: Ethyl cyanoacrylate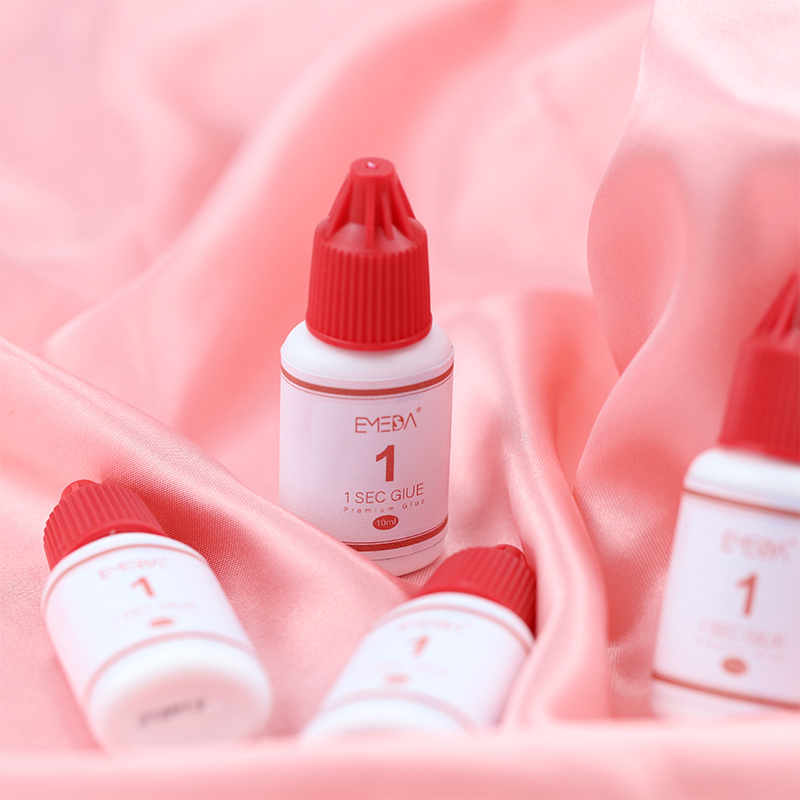 Eyelash extension glue Extra Strong Glue for Professional Artists:
Extra Strong Eyelash Extension Glue make the lashing process fast and easy. It can last up to 6-7 weeks and dries up instantly, turns dark without leaving behind any trace. Our extension glue is waterproof and has longer lasting time than ordinary lash adhesives. Eyelash Extension provide many women the confidence of looking effortlessly beautiful.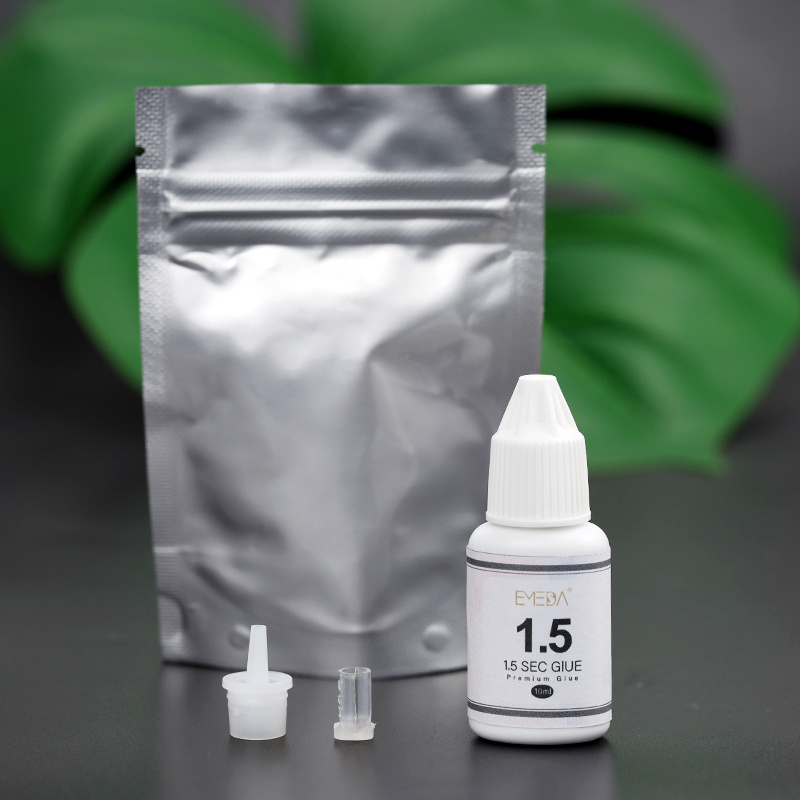 Advantages of eyelash extension glue :
Extremely short drying times, save huge time for you and provide more efficient service to your customers.
This premium individual eyelash glue is best used for Volume lashes but can also be used for Classic lashes.
You can choose the glue with 0.5s 1s 1.5s drying speed.This advanced formula of eyelash extension glue has an extra-long life span and insane retention power. Eyelash extensions will last from 6-7 weeks, making this glue the strongest bonding and longest retention on the market today. This lash extension glue is the best choice for advanced lash extension stylists alike.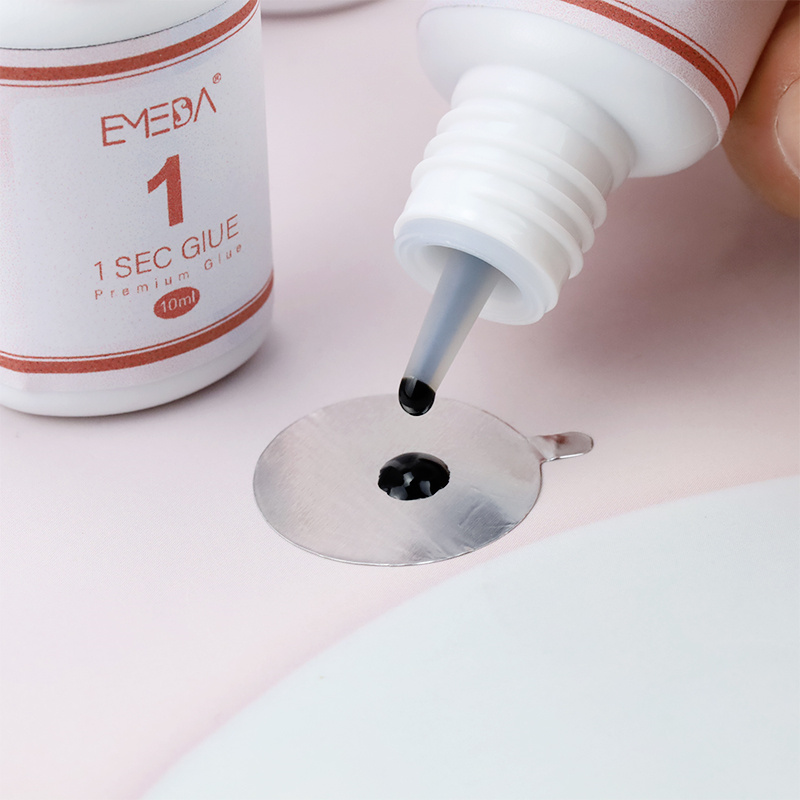 How to use eyelash extension glue?
1.Shake It Before Using. Shake well before each use for 30-40 seconds.
2.Using tweezers to hold the false lash and slightly dip its edge into the glue. Before applying glue, please clean the eyelashes.
3.Keep eyes closed during applying eyelash extensions. Please check if the cap is tightly closed after use, and wipe off the lid and nozzle.
4.The interval between each eyelash grafting is more than 5 seconds. Get natural beautiful looking eyes without make up.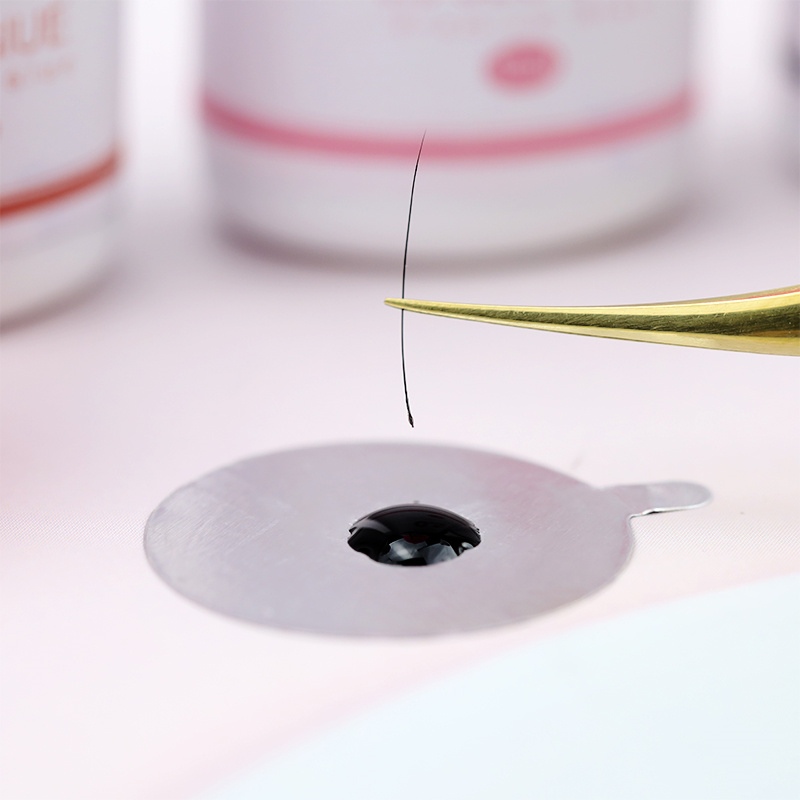 Why choose us eyelash extension glue?
Our company has been a lash supplier for many years.
We have own factory, the supply quantity is stable.
Our products are made by our experienced workers.
Unique technology is used to produce products.
A professional inspector check the quality before we send to customers.
Free samples accpetable and a lot of size is in stock.
Short production time and fast delivery.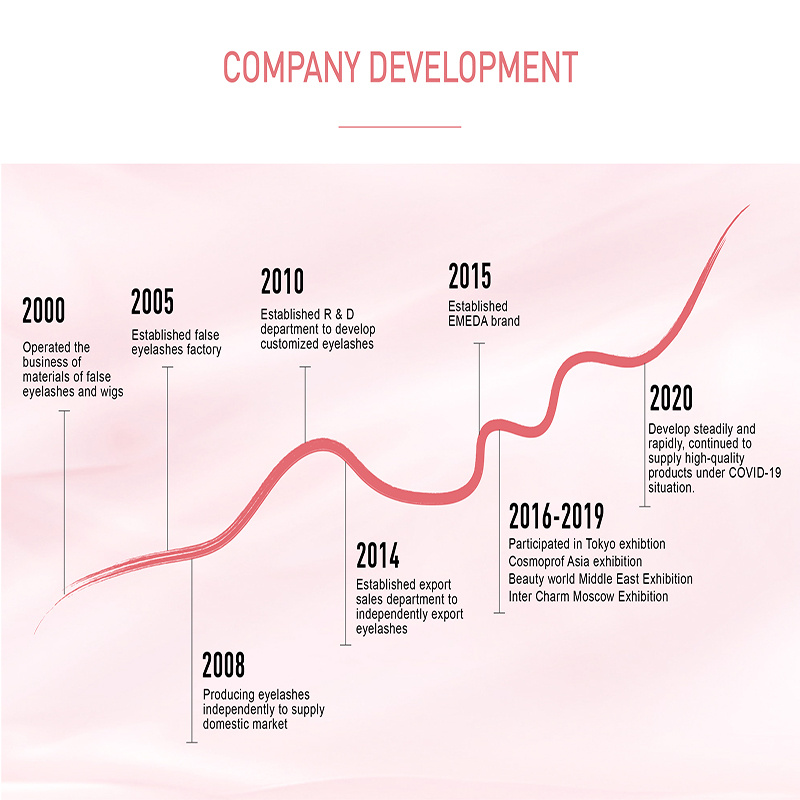 About other eyelash product:
Our eyelash products have more than 100 styles, including easy fan eyelash extension, clasic eyelash extension, volume eyelash extension, colored eyelash extension, neon eyelashes extension and so on. If you want to know about our other products, please contact us.
PAYMENT: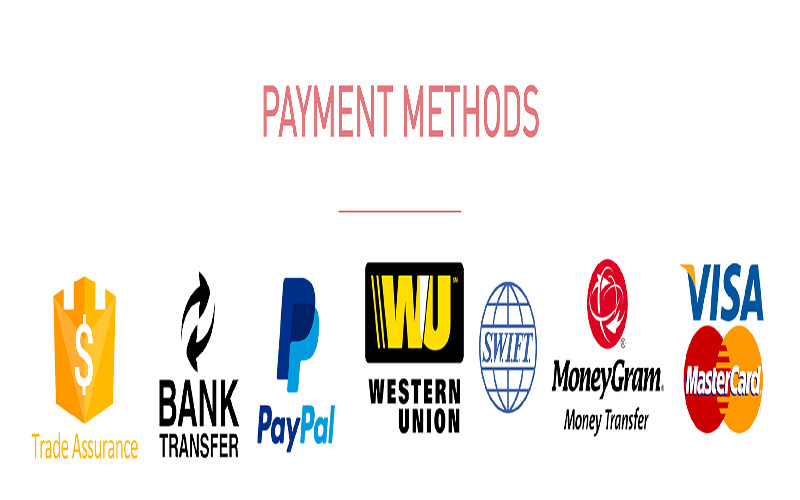 If you have ang question or suggestion, please feel free to contact us. We are always here to help!