0.2mm J B C D Curl Silk Volume Eyelash Extensions
More Details:
Material: Premium Korea PBT Fiber
Thickness: 0.2mm
Curl: J B C D
Length:
8-18mm single length
8-15mm mix length(Mix way: 8mm*1,9mm*1,10mm*2,11mm*2,12mm*2,13mm*2,14mm*1,15mm*1lines)
Eyelash color: Matte black
Product picture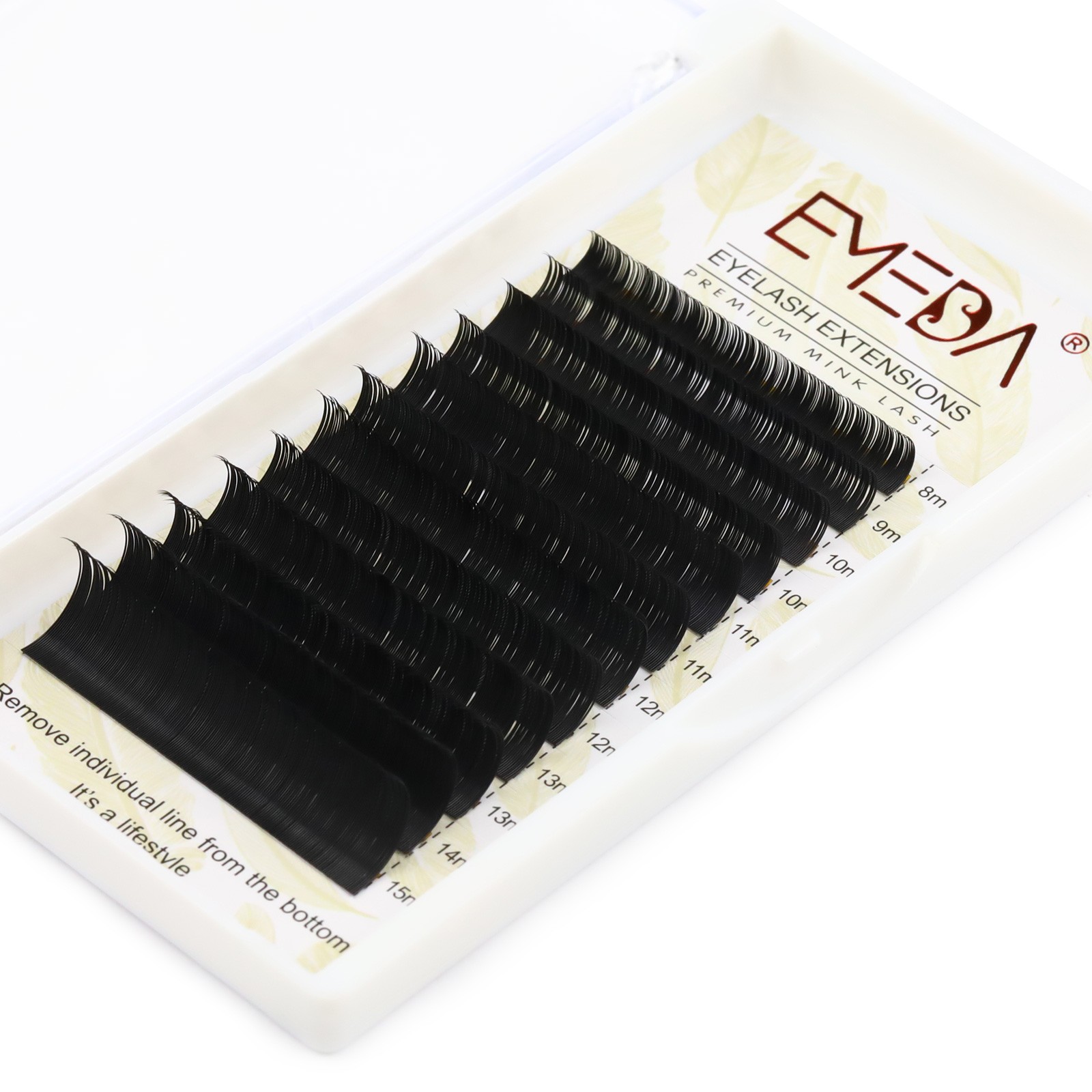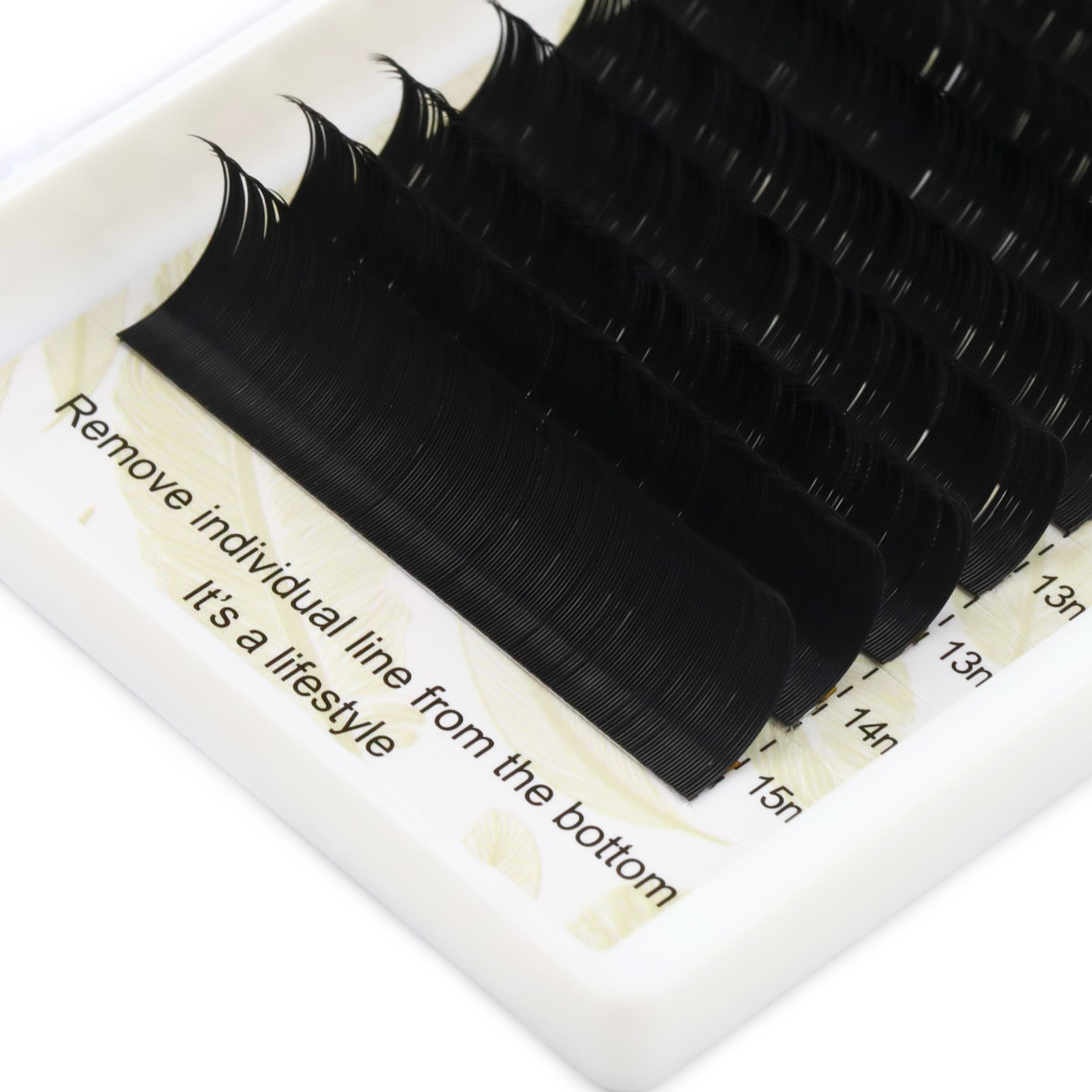 Emeda eyelash extension is made by a special technology, so the curl is stable, can keep a long time, not easy to deform.
Our eyelash extension is easily picked up from the tape stirp, no any residue. This save much time when apply eyelash extensions.
Private label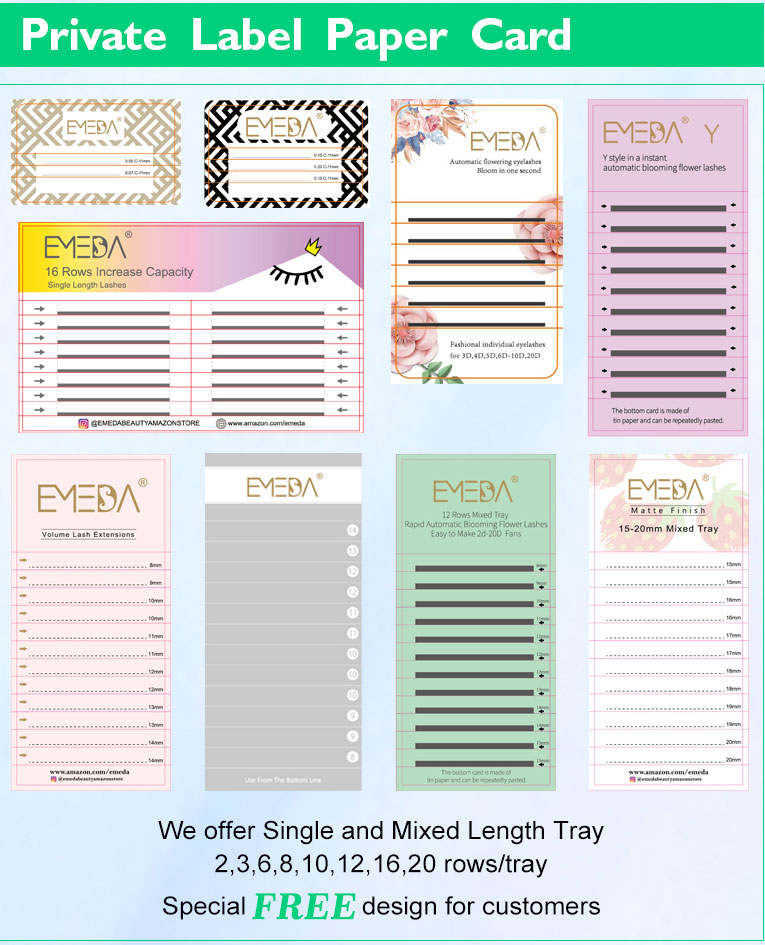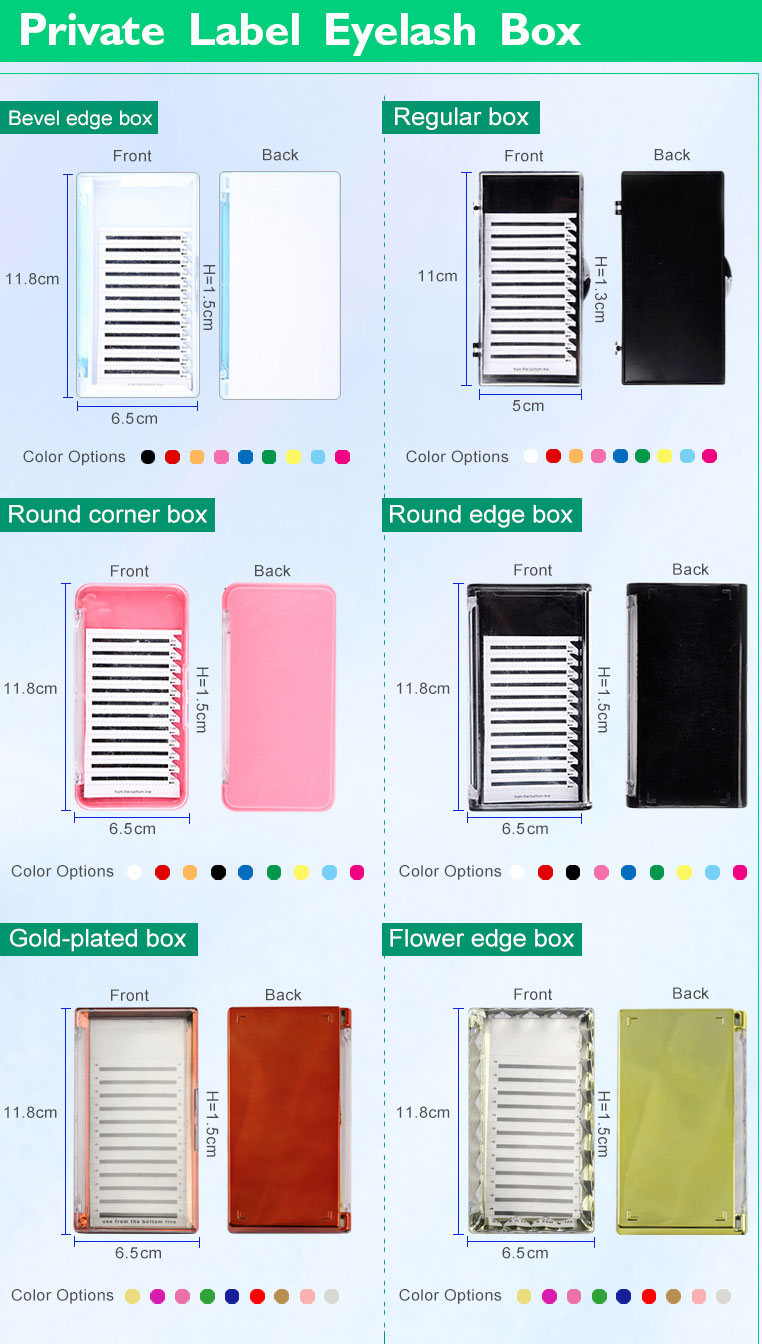 Our designers can make logo for custmers, you will have your own brand.
Customers can choose the patter you like.
We can do all kinds of boxes.