Private label volume eyelash extensions
2020 EMEDA Wholesale eyelash extension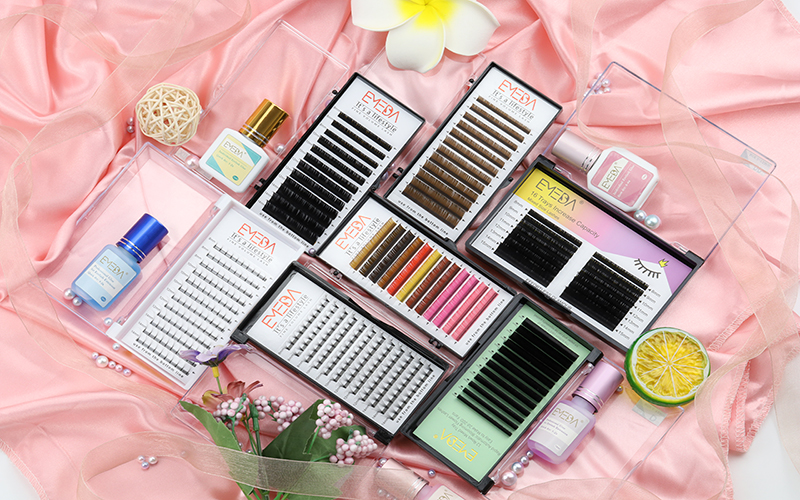 EYELASHE EXTENSION PRODUCT SPECIFICATIONS:
Thickness 0.03-0.25mm
Curl: J B C D CC DD C+ D+ L L+ LJ LC LD M M+
Length:8-25mm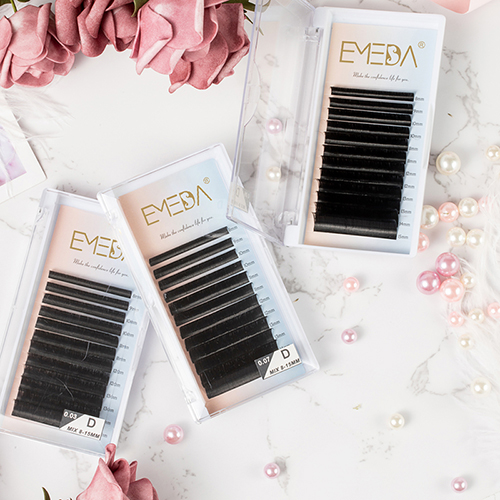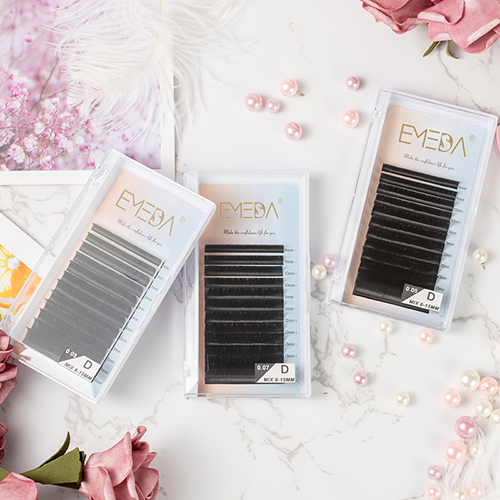 Classic Eyelash Extensions:
Classic eyelashes make it easy to create a variety of classic styles.
This eyelash with imported raw materials and advanced nanotechnology has the following advantages:

1. The curl is stable and not easy to be deformed;

2. The strip is easy to tear, the eyelashes are easy to be gripped, and there is no glue residue;

3. Lightness and strong resilience Easy to absorb glue and more durable.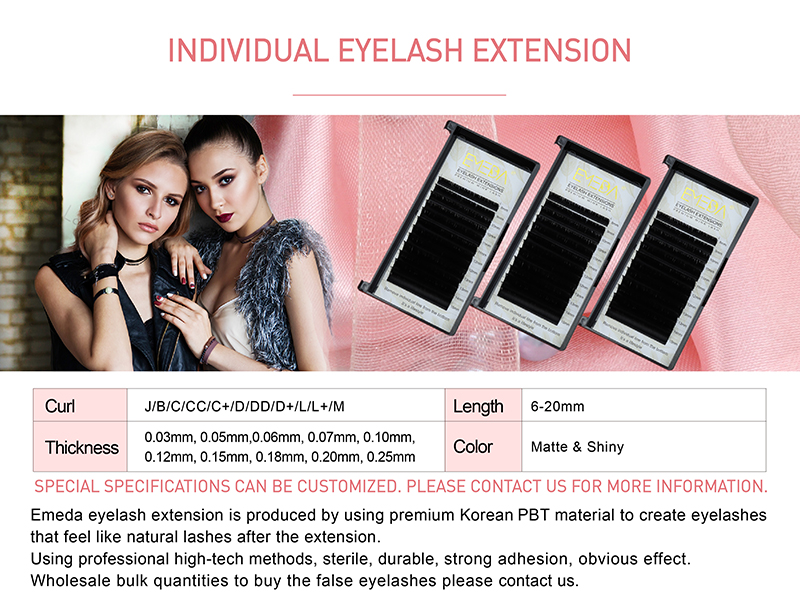 About eyelash extension:

Emeda eyelash extension is produced by using premium Korean PBT material to create eyelashes that deel like natural lashes after the extension.
Using professional high-tech methods, sterile, durable, strong adhesion, obvious effetc.
Wholesale bulk quantities to buy the false eyelashes please contact us.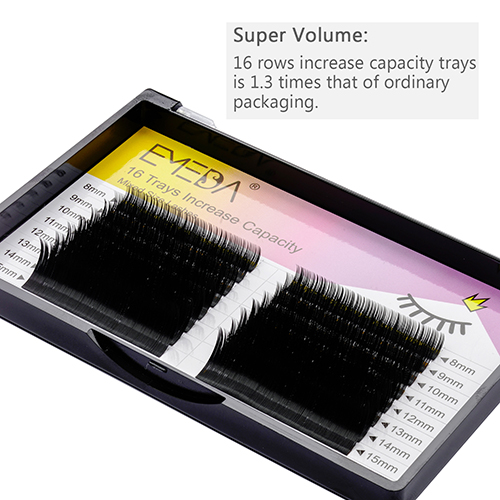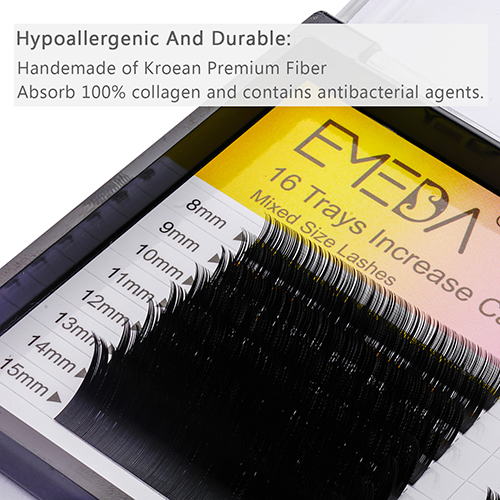 The advantages of eyelash extension:
HIGH QUALITY: Emeda eyelashes extensions are made with imported raw materials,
don't harm your natural eyelashes.100% handmade,stable curl,we use professional physical high temperature setting technology, which is not easy to change.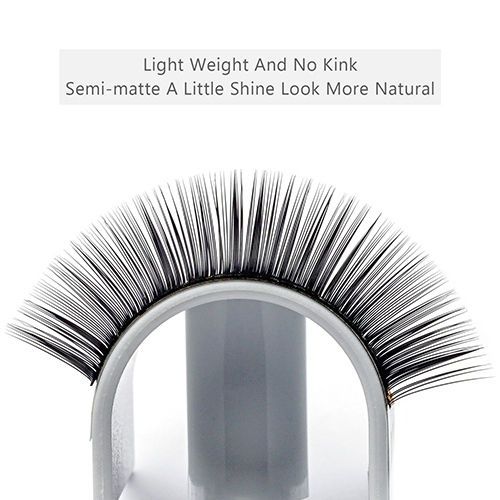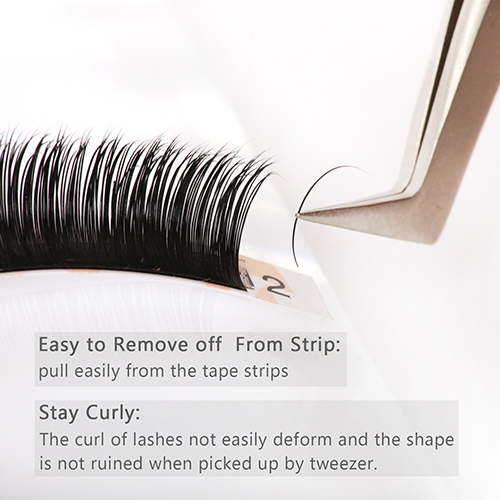 EASY TO REMOVE&GRAFTING LASH EXTENSIONS:
We use high-quality strips and cardboard to ensure that the lashes are easy to pick and do not fall apart.The eyelashes are treated without glue, and there is no excess glue residue after the glue is taken.
COMFORTABLE&SOFT:
Special treatment by nano-processing technology, imitating the internal structure and external shape of natural eyelashes, making the Quewel eyelash extensions light, high resilience, not easy to deform, easy to absorb glue, more durable characteristics.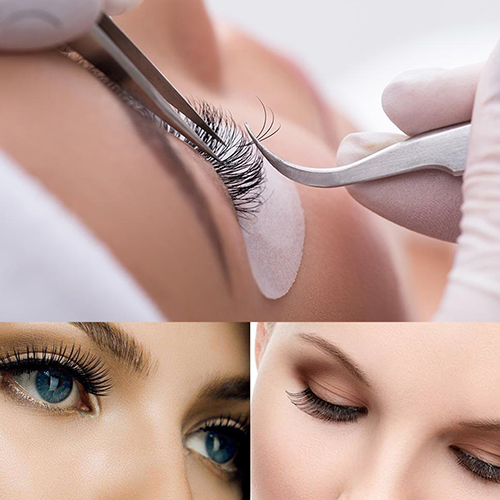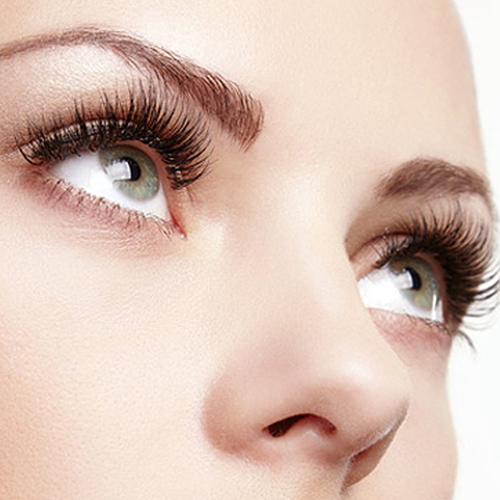 How To Use:

STEP 1: Tape your eyelids to make your eyelashes more visible.
STEP 2: Clean up your eyelashes with an eyelash brush and cleanser-foaming to make sure your eyelashes are clean enough to prevent discomfort after eyelashes are grafted.

STEP 3: Use appropriate tweezers to clip an eyelash from the eyelash box.

STEP 4: Dip your eyelashes into a small amount of glue using tweezers.

STEP 5: Use tweezers to eyelashes extension to the appropriate eyelash area.

STEP 6: In turn, different lengths of false eyelashes are extension to different parts of the eye.The eyes will become bigger and more attractive.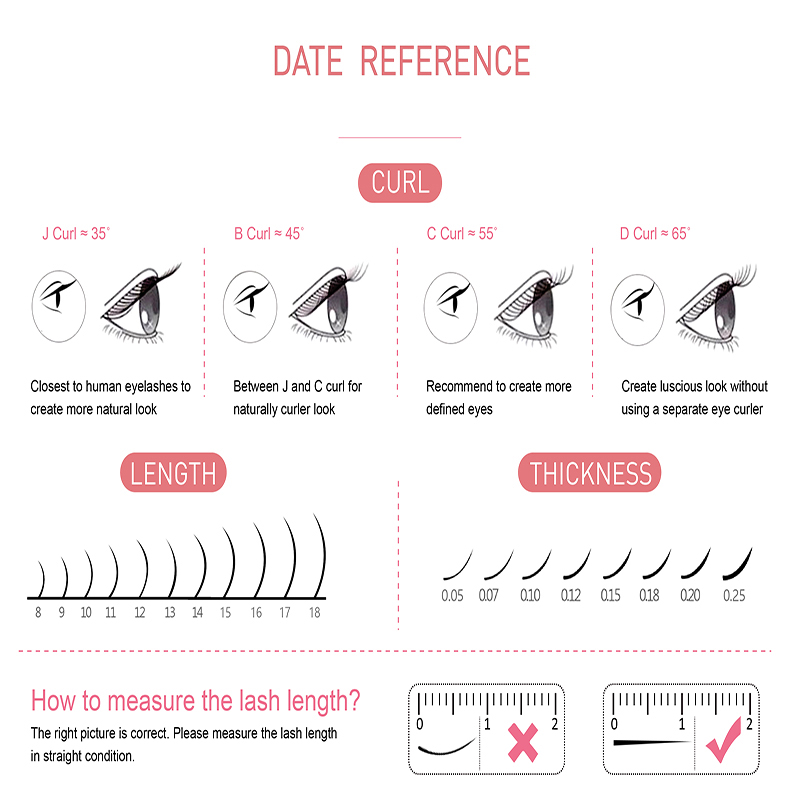 DATE REFERENCE:
J:Closest to human eyelashes to create more natural look.

B:Between J and C curl for naturally curler look.

C:Recommend to create more defined eyes.

D:Create luscious look without using a separate eye curler.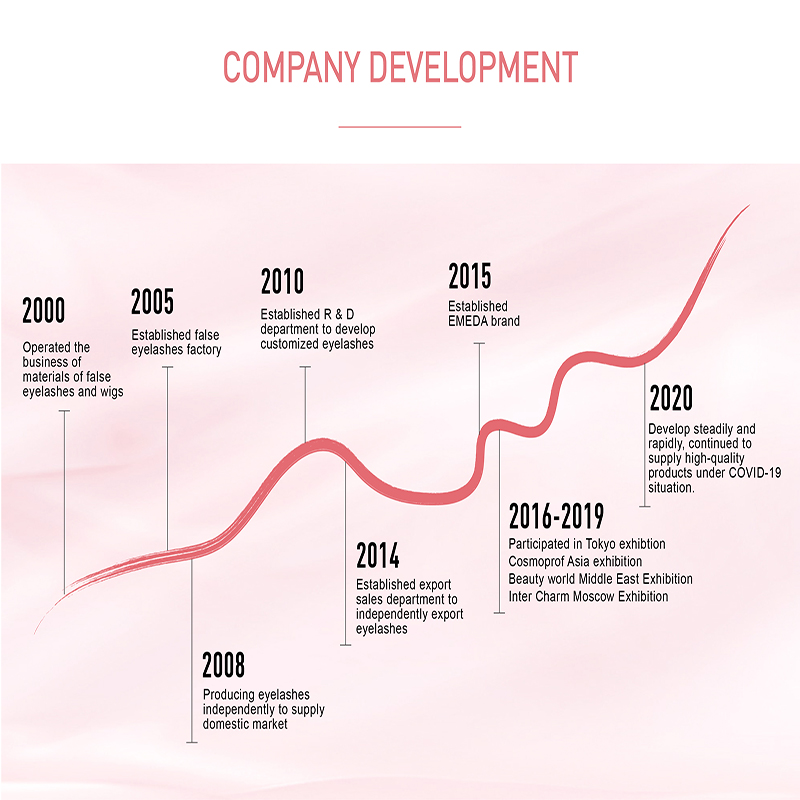 WHY CHOOSE EMEDA?
Our company has been a lash supplier for many years.

We have own factory, the supply quantity is stable.

Our products are made by our experienced workers.

Unique technology is used to produce products.

A professional inspector check the quality before we send to customers.

Free samples accpetable and a lot of size is in stock.

Short production time and fast delivery.

PAYMENT: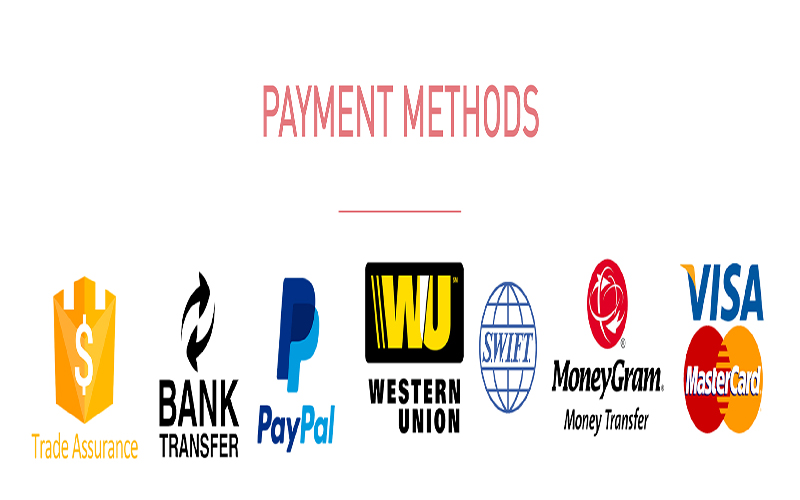 If you have ang question or suggestion, please feel free to contact us. We are always here to help!