Colorful Flat Eyelash Extension Caramel Lashes 0.15 Thickness HP04
Colored flat eyelash extension caramel lashes are currently very popular with customers in various countries. The material is light and soft, the grafting is firmer and more comfortable, and the colors are easy to match. We have many years of experience in the professional field. If you are looking for an excellent supplier of colorful flat eyelash extension and want to save time and cost, we will be the ideal and perfect choice.
Specification:
| | |
| --- | --- |
| Material | High quality Korean imported material |
| Thickness | 0.15mm, others can be customized |
| Curl | J/B/C/D in general |
| Length | 8-14mm, can do it as request |
| Rows | 6-18 lines |
| Feature | soft, light, better bonding |
| Package | various kinds of package, can do customized |
| Payment terms | Paypal, Western Union, Money Gram, T/T |
1 Flat lash extension is very soft and zero touching

Because the central core of the eyelashes is extracted, the weight is lighter and very gentle, as if it has not been grafted, and it feels as soft and comfortable as classic or volumn curled eyelash. This increased comfort can prevent customers from picking/pulling the lash extensions and help them last longer. This is an extraordinary experience for your guests.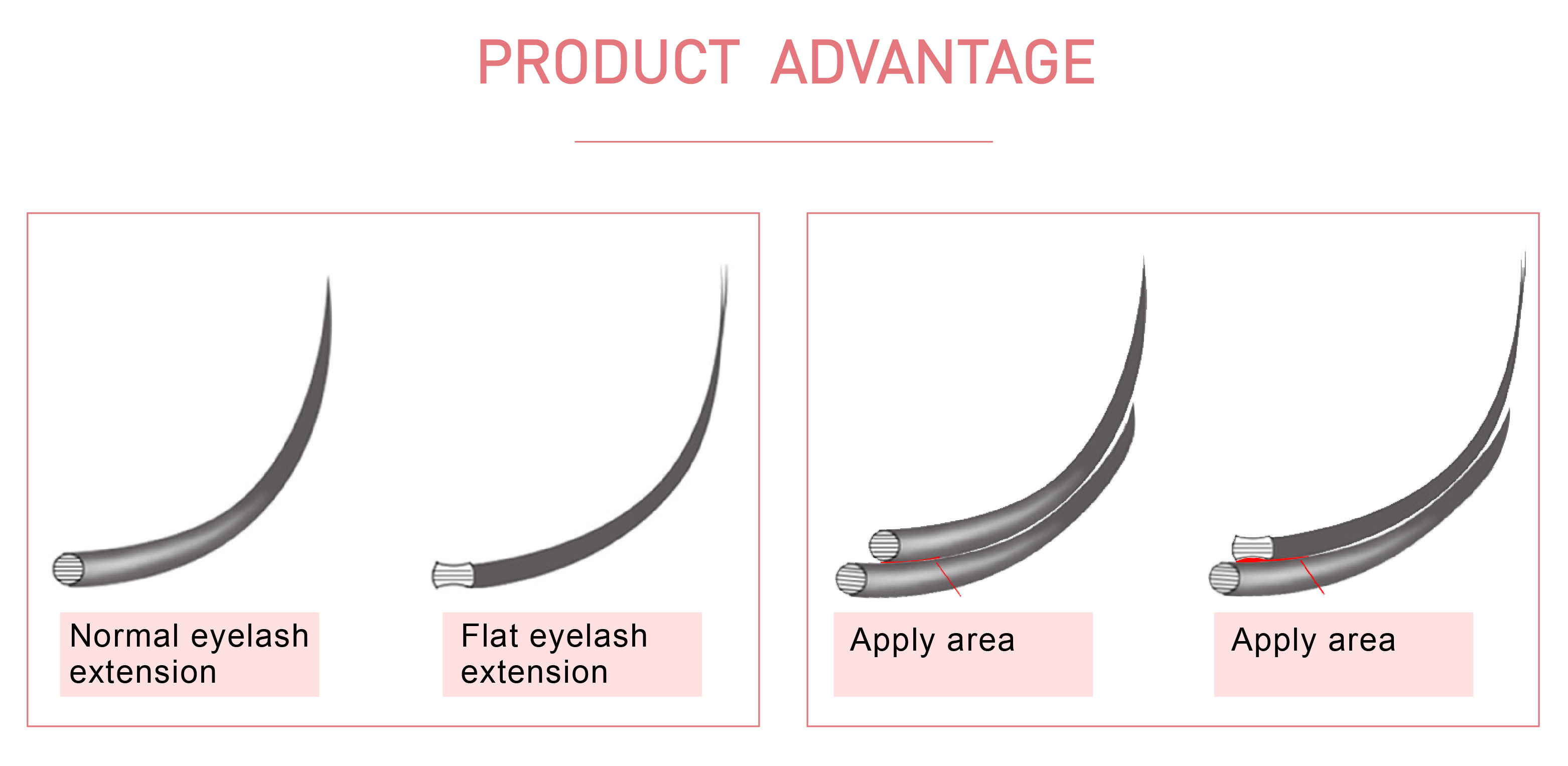 2 Flat eyelash extension grafting is firmer
Due to the grooves at the roots of the flat lashes, the adhesive glue can cover a larger surface area and is more stronger.
3 Deep split at the tip of each eyelash
The tip is thinner, creating a soft and plump appearance. Let the grafted effect look fluffy without adding extra weight.
4Flat eyelash extension grafting can save time
The roots of the flat eyelash extension are arranged neatly and clearly, which is very convenient for gripping and can improve lash artist's efficiency. Due to the large contact area and grooves, it is also more convenient, so it saves time for the technician to graft.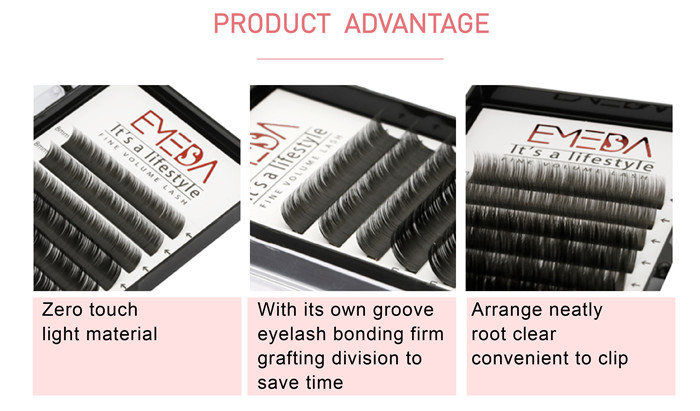 5 Colored flat eyelash extension gives your customers more matching options
Caramel color is a very popular premium color, easy to match,. caramel color is suitable for most customers, giving them a dramatic appearance. Just Contact me to get this caramel flat eyelash!
6 OEM/ODM paper card packaging for free
We has many types of paper cards and packaging box designs with Emeda logo. If you want to customize your own brand, it is also possible. We will provide you with a free design, just send your logo, website, artwork, etc., and we will arrange mass production after communicating with you. This will play a very good role in promoting the development of your eyelashes business!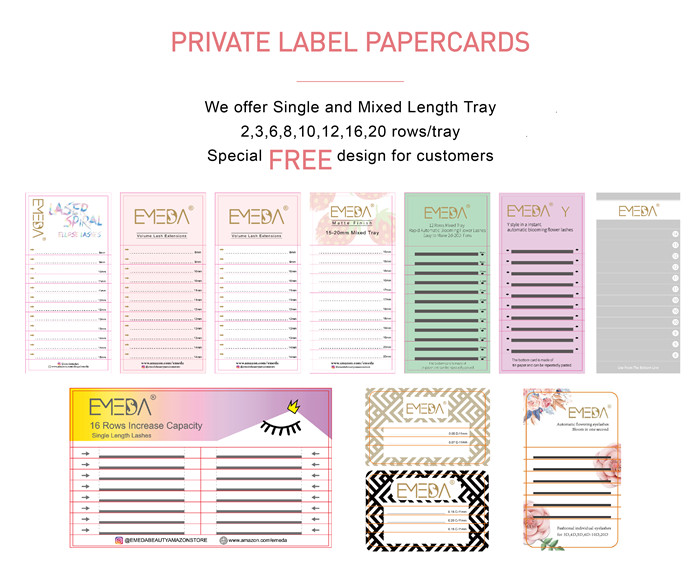 Are you very interested in our caramel flat eyelash extension? Here is a promotion in September, please send your inquiry to me quickly, and looking forward to serve for you.