Private label ellipse flat eyelash extensions manufacturers
Super soft Zero touch ellipse flat eyelash extensions manufacturers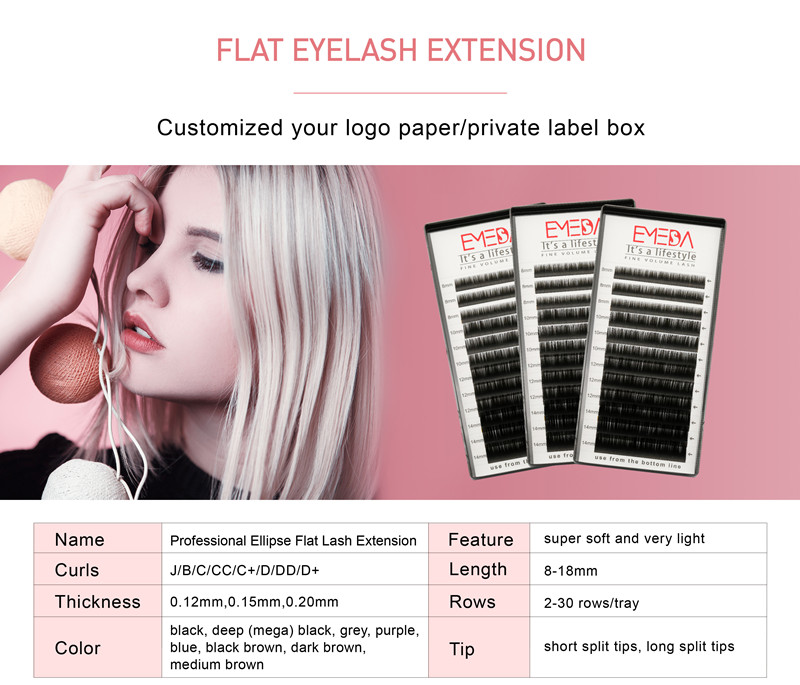 The material for flat eyelash extensions is Korea PBT
Super soft material , zero touch light weight
Our flat lash extensions are super easy to pick up from the strip, and come off without any sticky residue
Perfect for lash technician professionals looking for high quality mink lashes
Advatnage for zero touch ellipse flat eyelash extensions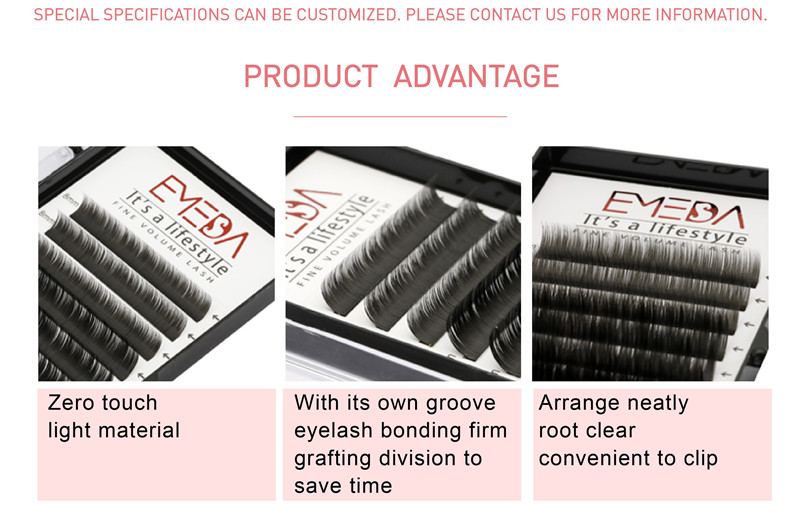 Grey and super black flat eyelash extensions
The ellipse flat eyelash extensions with its own groove
Eyelash bonding firm grafting divison to save time
We do wholesale order. Our flat lash extension are best selling to Japan. Japan customers our flat lashes a lot because of the zero touch . One customers from Japan order more than 20k trays per month . Of course our top quality flat lashes have helped them get a big market all over the world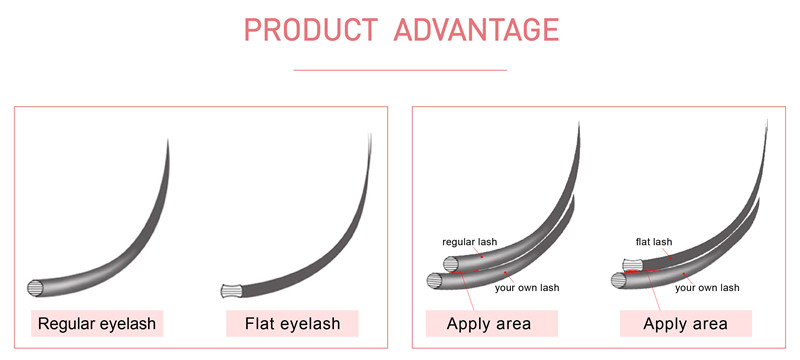 Please check the difference between regular eyelash and flat lash
Flat lash as groove on base , it adds the apply area
So ellipse flat eyelash is easy to apply and save time with customers
The ellipse shape allows the lash to bond much stronger to the natural lash, improving retention significantly!
Wholesale zero touch flat eyelash extensions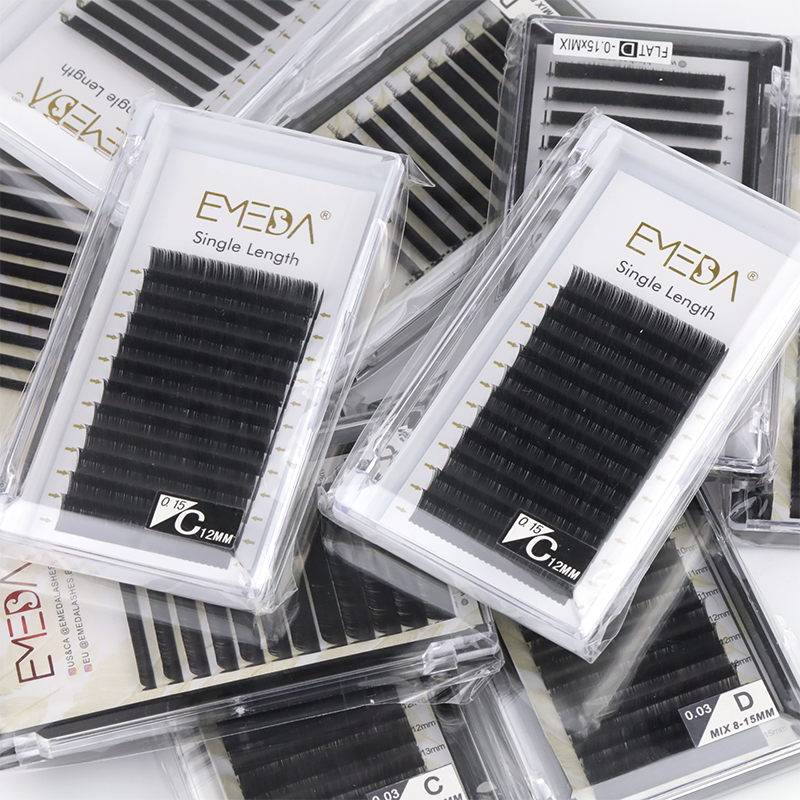 We are professional eyelash manufacturers, offer service for wholesale buyers, private label with your logo, customized package with your logo are all available
6 lines, 10 lines, 12 lines, 16 lines, 18 lines and so on. We can meet all your request
Our flat lashes are the most lightweight and comfortable lashes on the market

Zero touch flat eyelash extensions show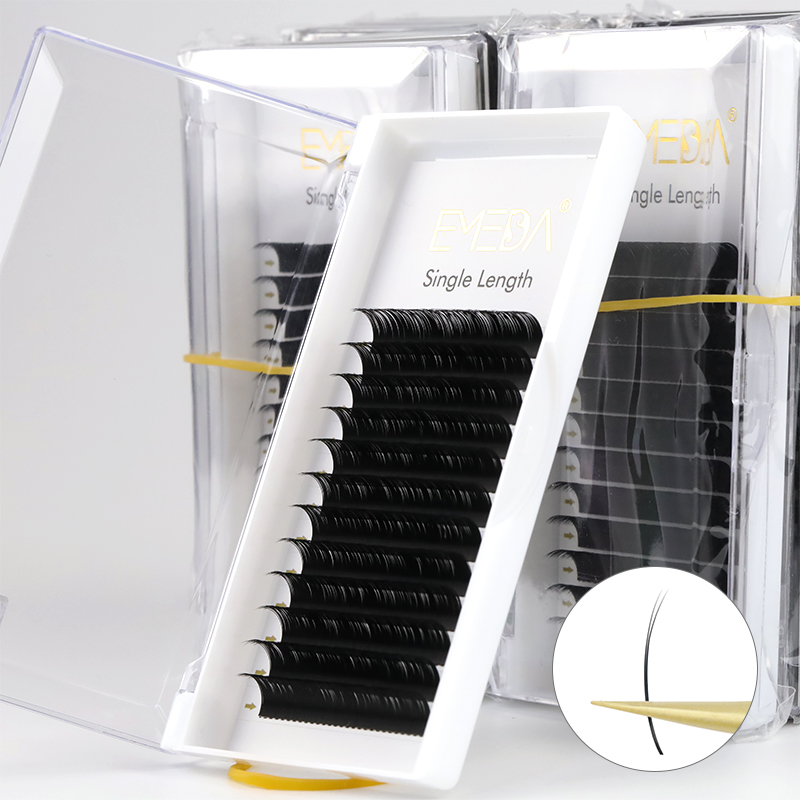 Different shape , different color boxes can be chosen for ellipse flat eyelash extensions
Get the real celebrity looking with our deep black long individual eyelashes. People will be wowed by the dramatic but natural elegant look of these luxury flat lashes
Customer feedback for Zero touch ellipse flat eyelash extensions manufacturers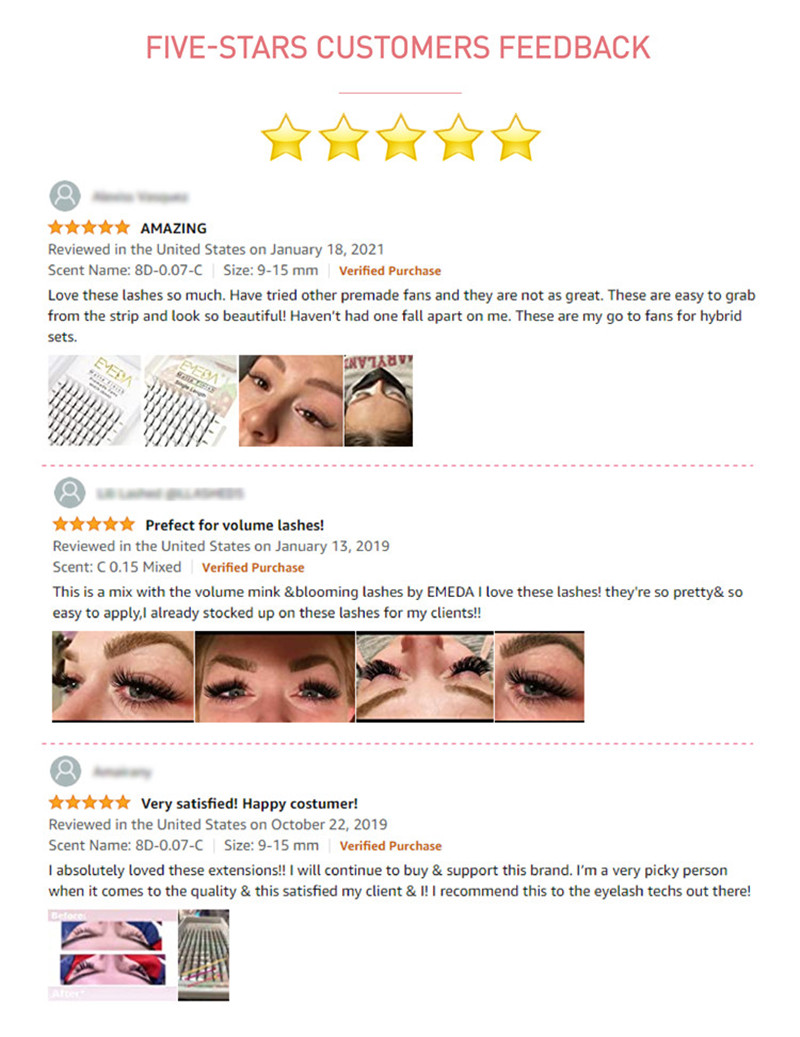 The ellipse flat eyelash can give you a beautiful looking
Most customers like our lashes , top quality ellipse flat eyelash extensions
We assure that you and your clients will fall in love instantly with our Promade Lashes!
If you have any questions , please don't hesitate to tell me
Whatsapp: +8613410107037
Email: sales16@emedaeyelash.com