6D/10D pointy base premade fans volume lashes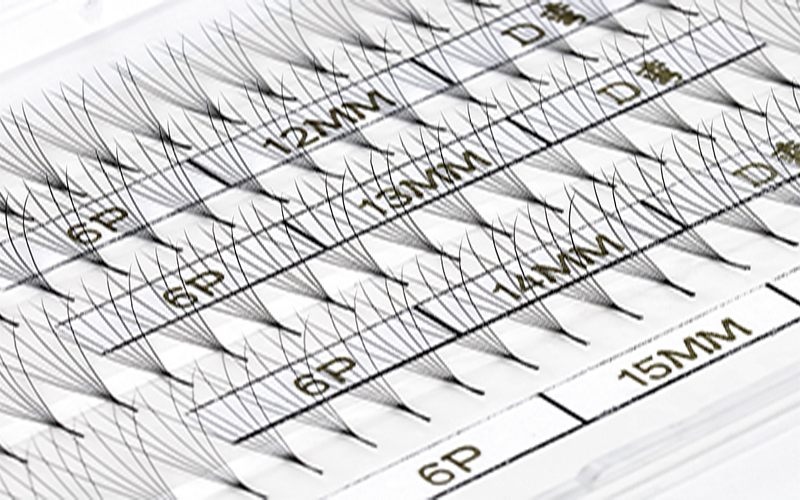 Product Description:
Feature: 6D/10D premade volume lashes
Thickness: 0.07mm

Curl: C/D curl supply

Length: 8~115mm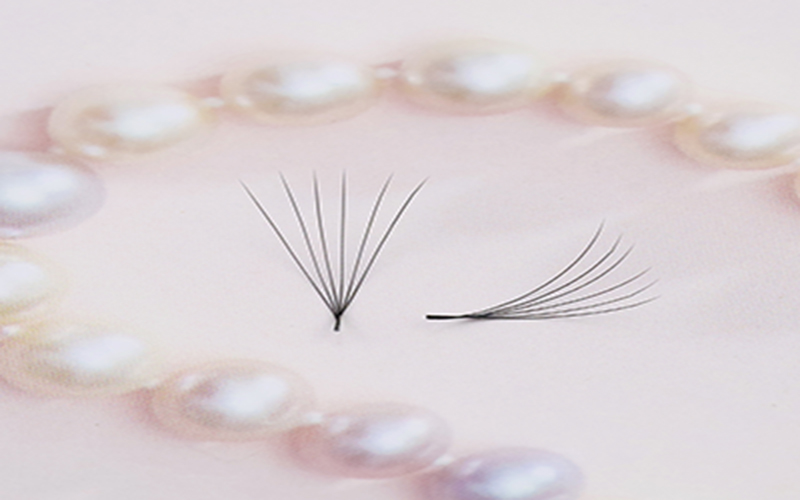 About this item:

Lash uses high-quality Korean imported fiber yarns, which are manufactured in a sterile, dust-free environment using nanotechnology.The eyelashes mimic the internal structure and external form of the natural eyelashes,the roots are polished and the tip transitions naturally.The eyelashes have many micropores that help the lashes absorb glue better, and the lashes are more sticky, lasting longer, lighter and softer.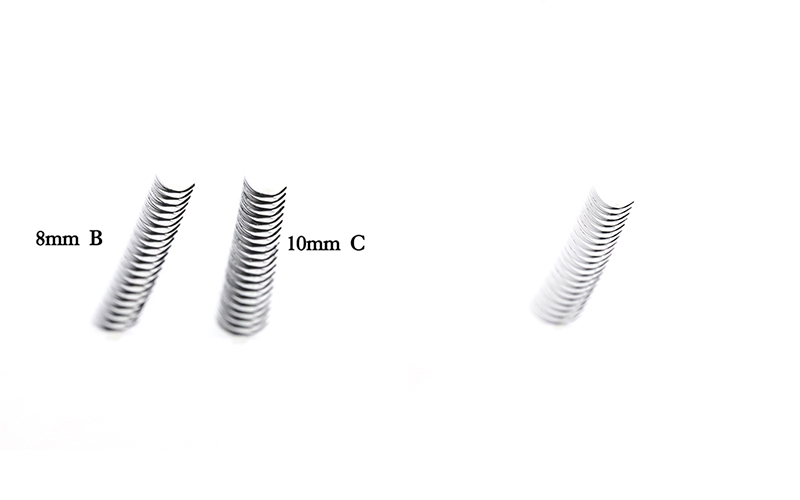 Stable Curl:
Our product curvature is very stable and not easy to deform, and you can have many choices about curvature.
We all have natural models and dramatic models. Whether you're attending a party or wearing it daily,
you can tune in to the product that works for you.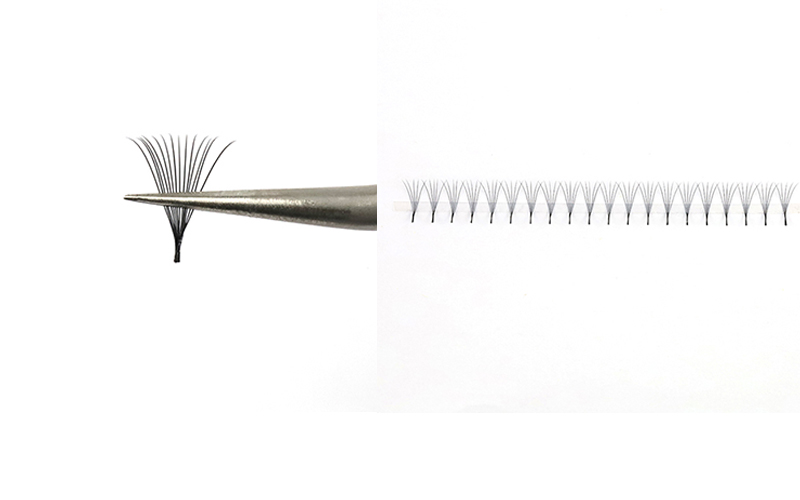 About the details:
1.We use a unique double heat bonding method to ensure an ultra light-weight lash without compromising

strength and Ultra-thin base, and do not easy to fall apart or separate.
2.hand-made fan, used for eyelash extension, very light and slender base thermally bonded, easy to apply,

easier to mix with glue, making the effect more professional lashes Natural, fluffy lashes.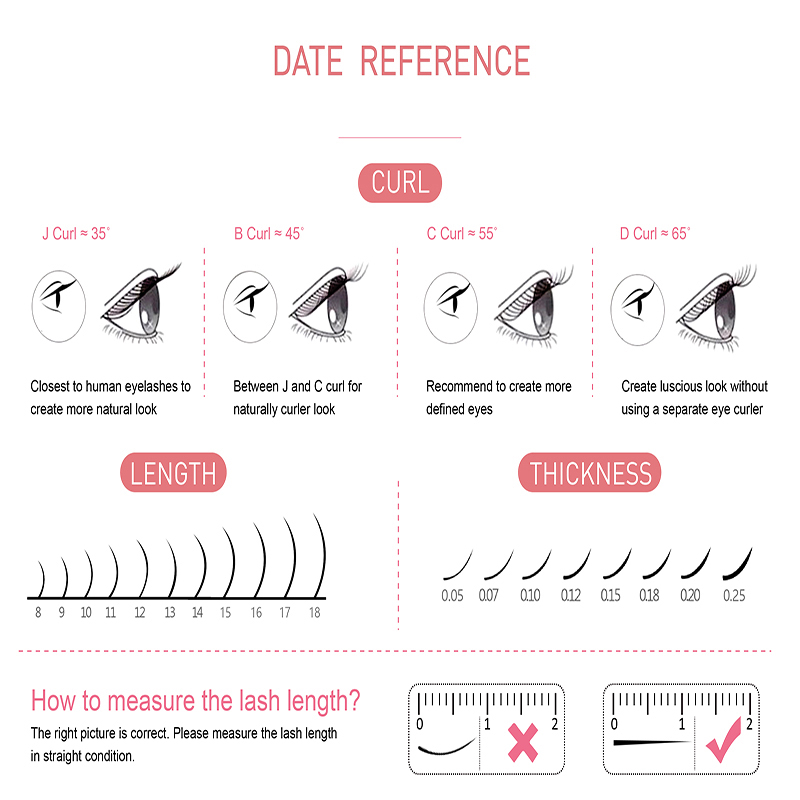 DATE REFERENCE:
J:Closest to human eyelashes to create more natural look.
B:Between J and C curl for naturally curler look.
C:Recommend to create more defined eyes.
D:Create luscious look without using a separate eye curler.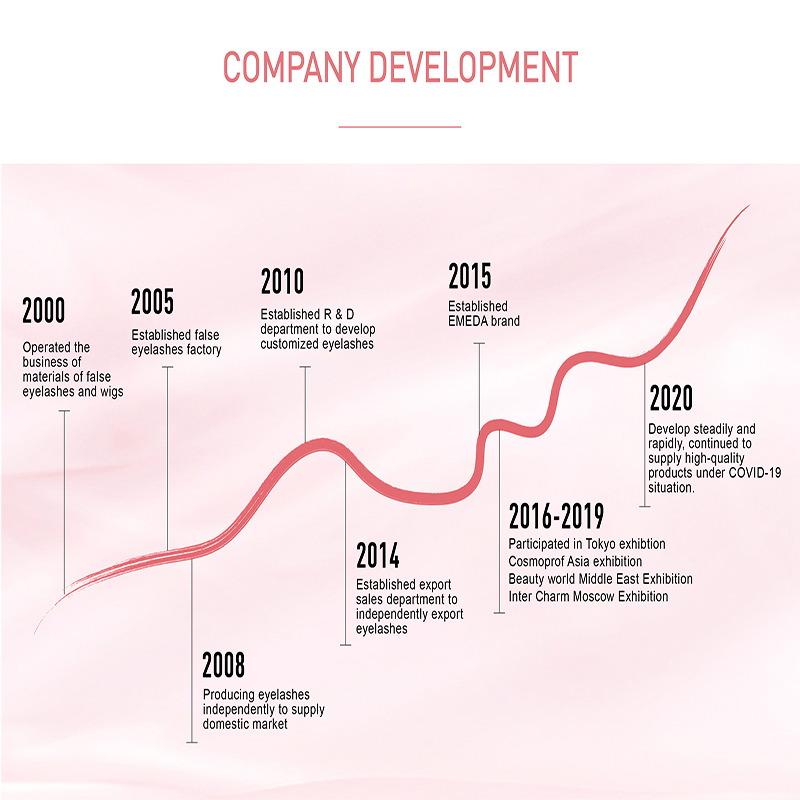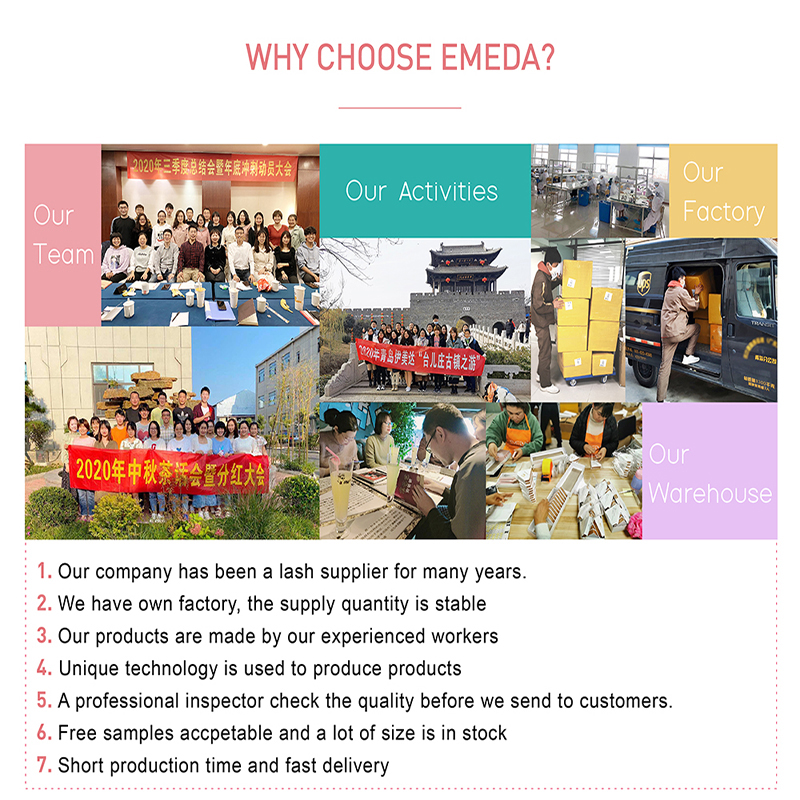 WHY CHOOSE EMEDA?
Our company has been a lash supplier for many years.
We have own factory, the supply quantity is stable.
Our products are made by our experienced workers.
Unique technology is used to produce products.
A professional inspector check the quality before we send to customers.
Free samples accpetable and a lot of size is in stock.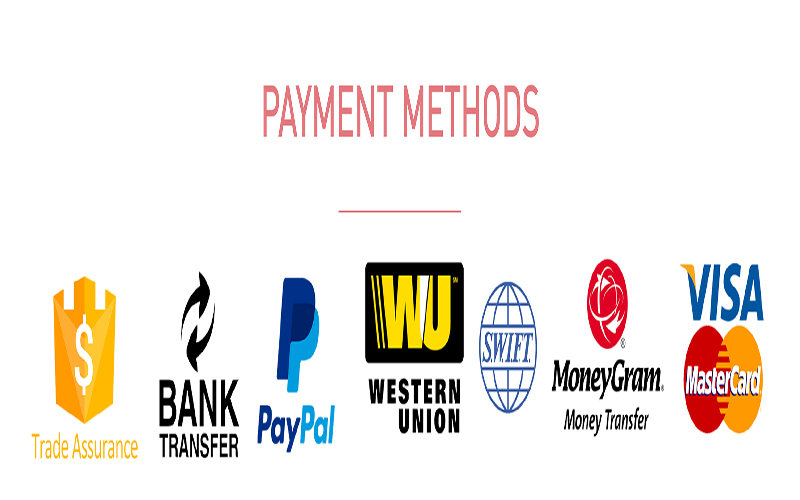 If you have ang question or suggestion, please feel free to contact us. We are always here to help!