Top quality colored flat lash vendor
Soft Natural Professional matte colored flat eyelash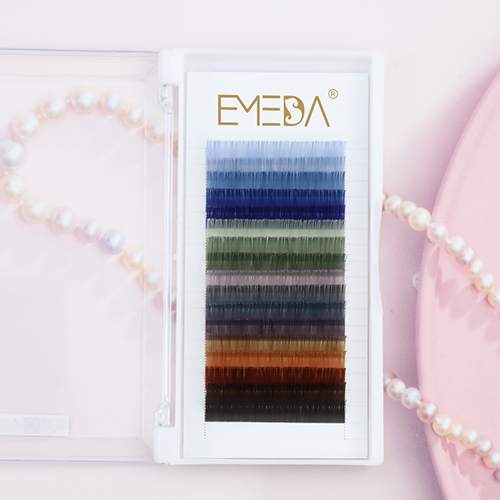 Product Description:
Feature: matte colored flat eyelash
Thickness: 0.15mm

Curl: J/B/C/CC/D/DD curl supply

Length: 8~15mm

Materials: Korean black PBT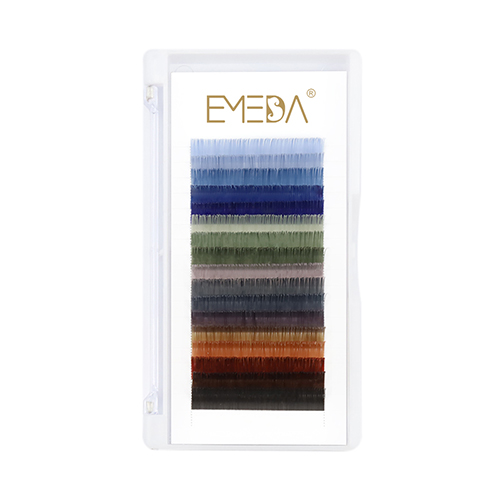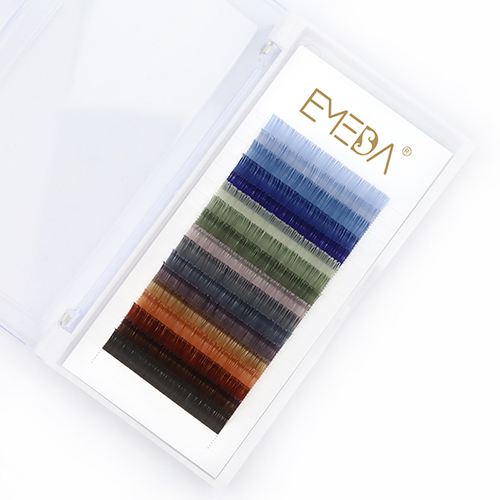 Product superiority:
Light weight and easy to apply.
Naturual and Perfect bright color.
Super soft while sturdy.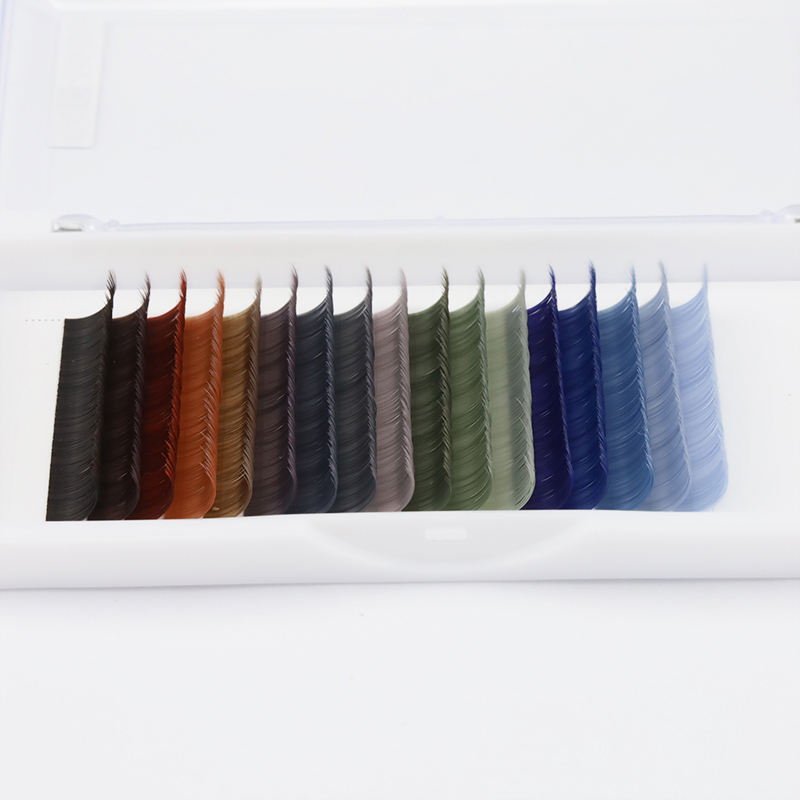 ★GREAT CURL:
Special process of the curvature will make the curls last for a long time which gives you a natural
charming look or show. Eyelash is made by safe, comfortable Korean black PBT. Whether you are
natural or dramatic, you can choose the eyelashes for you. The curvature of our eyelashes is very
stable, which can naturally magnify your eyes and make your eyes look brighter and more attractive.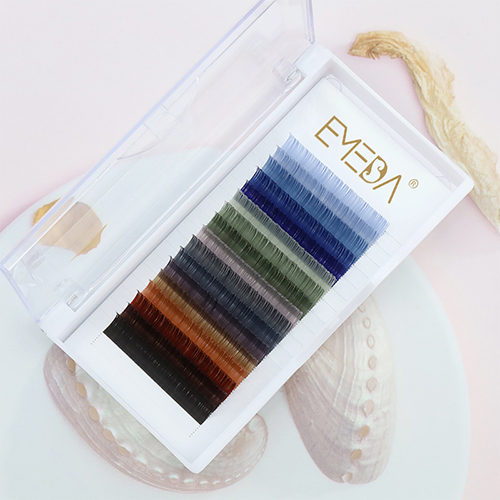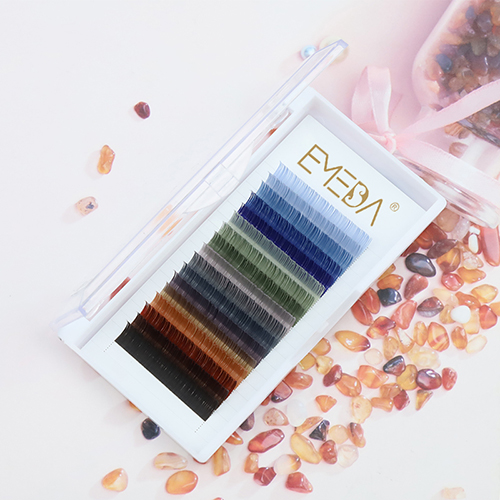 ★SOFT and LIGHT:
Our eyelashes are made of premium KOREA PBT materials, totally handmade, which are soft, lightweight,
natural and comfortable for professional salon use. Our eyelash bands don't affect your blinking and don't
make you feel any discomfort.
★EASY to USE:
The unique foil back transfer strip is removable with no residues.
The eyelashes are totally separate and no kinks on it. Easy to apply.
Our fake eyelashes are easy to operate even as a novice.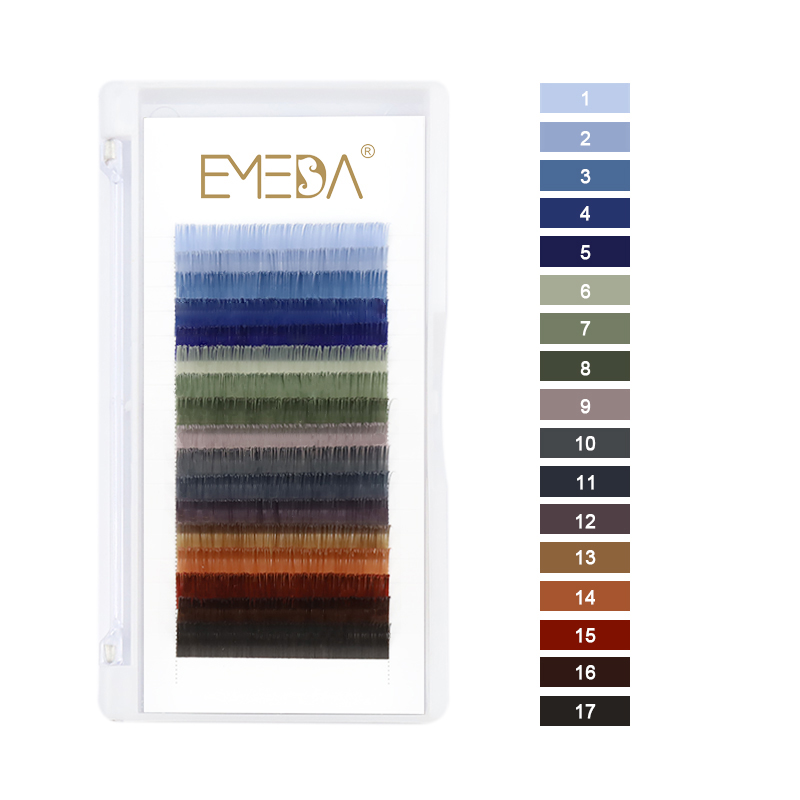 ★RAINBOW COLOR:
With 17 colors, red, yellow, green, pink, purple, blue, brown and other colors are mix in one tray.
You can use different colors making mixed extensions, or extend some your favorite color at the end of the eyes
and shows a rising curved effect,it will be a surprise felling.
Please note:
this is individual eyelash, it has no glue in base, one size in one tray.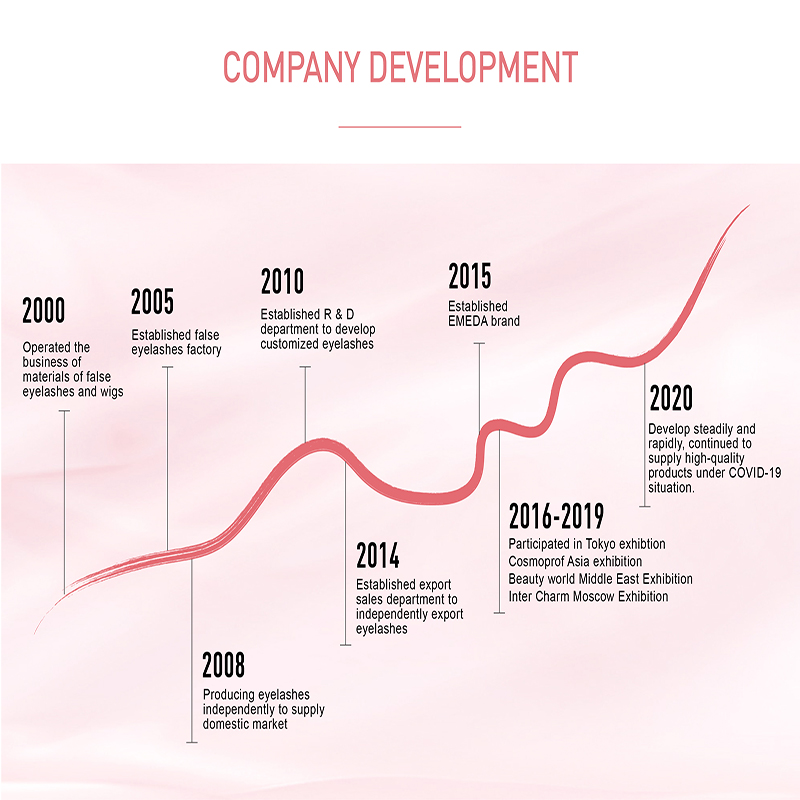 WHY CHOOSE EMEDA?
1.Our company has been a lash supplier for many years.

2.We have own factory, the supply quantity is stable.

3.Our products are made by our experienced workers.

4.Unique technology is used to produce products.

5.A professional inspector check the quality before we send to customers.

6.Free samples accpetable and a lot of size is in stock.

7.Short production time and fast delivery.

SHIPMENT AND PAYMENT METHODS: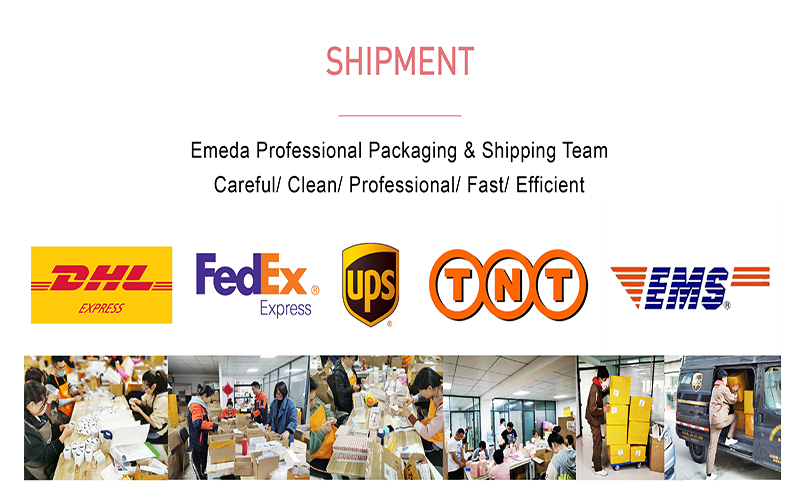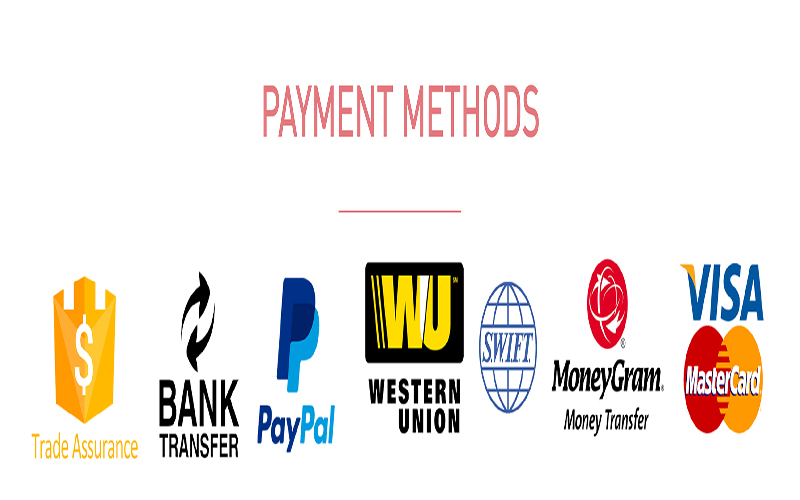 If you have any question or suggestion, please feel free to contact us. We are always here to help!