wholesale 9rows tray premade fans eyelash extension
The fans are ttached in the bottom of tape strip.
fans are on each line.customers can direct pick up and apply,no need to make fans and no residue gule
permade fans that attach in the bottom are divied into long steam and short steam
middle tape pointy thin base premade fans 10d 0.07mm thickness c curl 16mm length total of 180 volume fans
pre tray.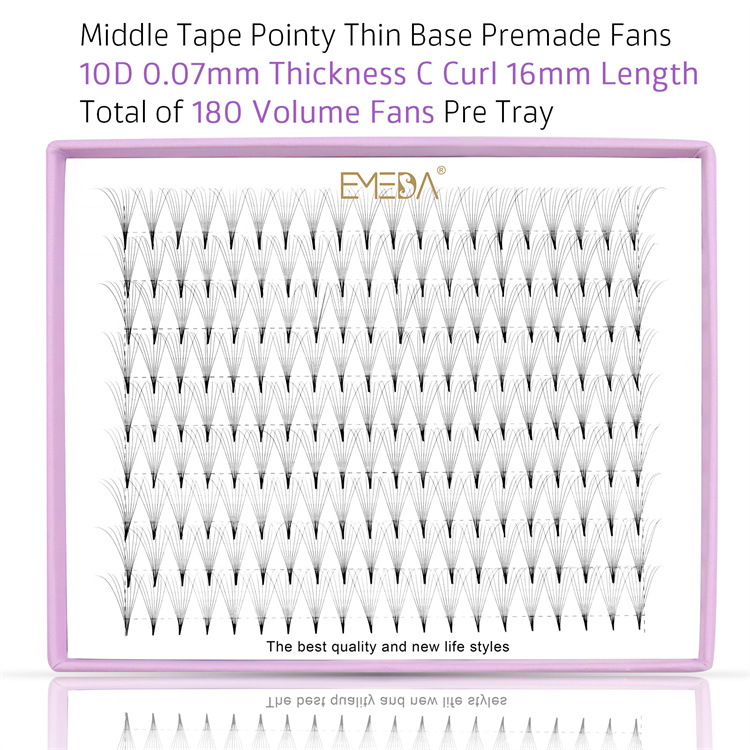 New upgrade package 180 volume fans cost effective eco-friendly packaging materials
Preamde fans eyelash extensions are easily removable
from the tape strip,and the paper card are aslo easily
picked up from the eyelash box. the time of applying premade
fans eyelash extension saves 1/2 time than using classic lashes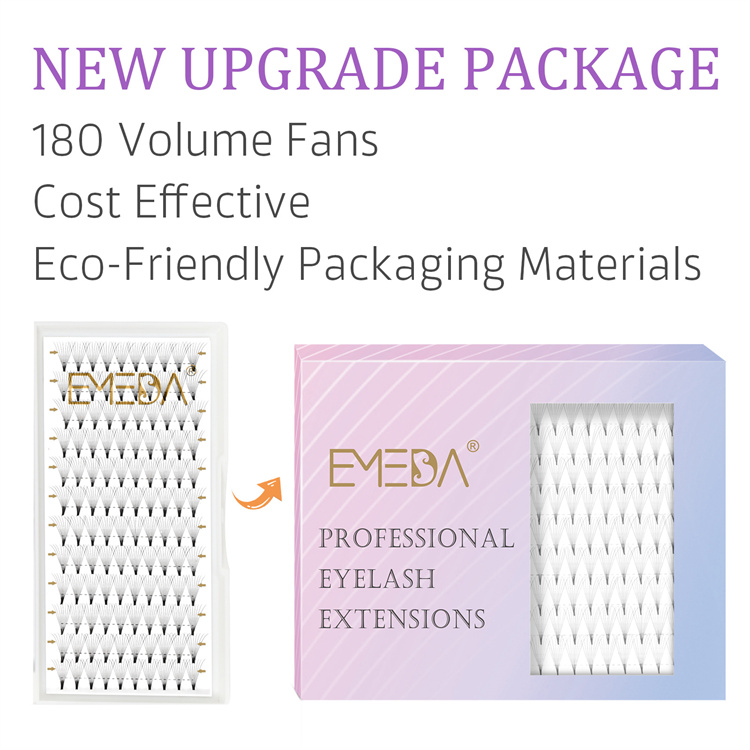 Emeda pointy thin base premade fans;other general premade fans
sharp pointed bases base is overlying not got apart stronger bond and retention
wide roots gule bonded easy got apart the long-lasting effect of lashes
premium material: light,naural,soft
much vulum than other brands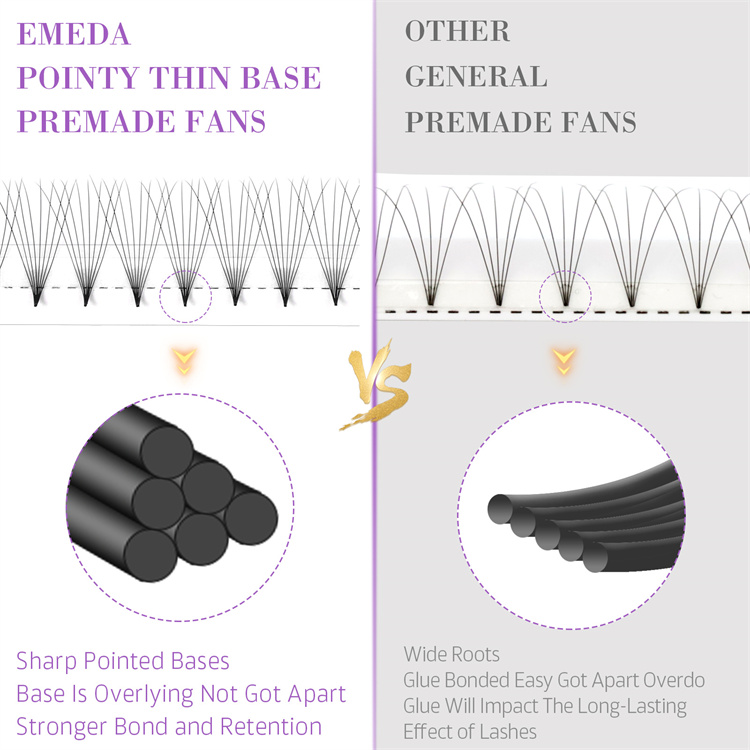 Double heating stable curl and voume consistent size uniform clearance
it could do short stem and longth stem,it could change any box you want
use worldbeauty premade fan lashes lady more beautiful family happier
We have many beautiful cards and packages
Stadand thickness but give you a better effect after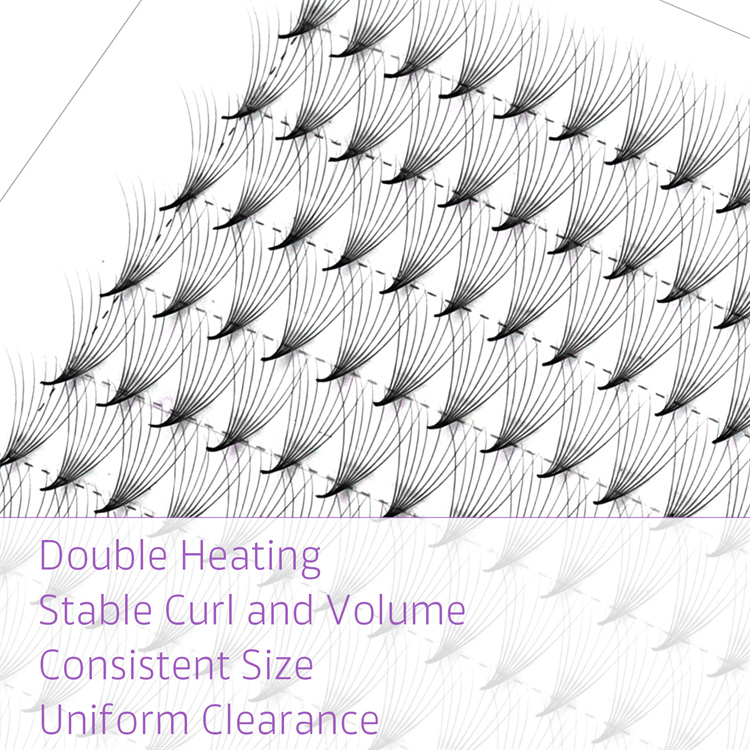 To make an order, please follow these steps:
1) Choose lash styles and packing from our catalog first
2) Confirm the quantity you want
3) We calculate the total cost for you.
4) Tell us your email,address and phone number,we make PI and commercial invoice for you
5)You can do the payment via Alibaba trade assurance,paypal,western union or T/T,then we will arrange your order within 2-3 working days,then shipping 5-7 working days by DHL/FEDEX.