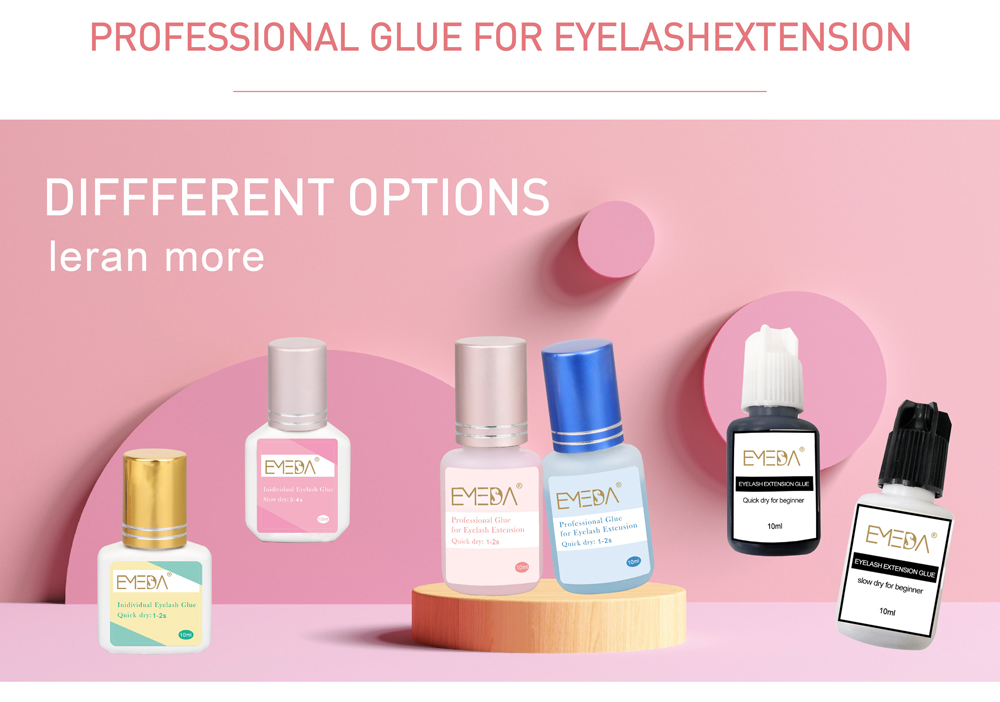 Private label eyelash extension Glue
EMEDA offer OEM service for eyelash extension glue, they do private label packaging of glue bottle , print your logo on the bottle .
also they can make private label outside boxes, make beautiful glue packaging for you .
please send us your logo by email . and we will design it on the bottle or box .
MOQ IS 50 BOTTLES GLUE.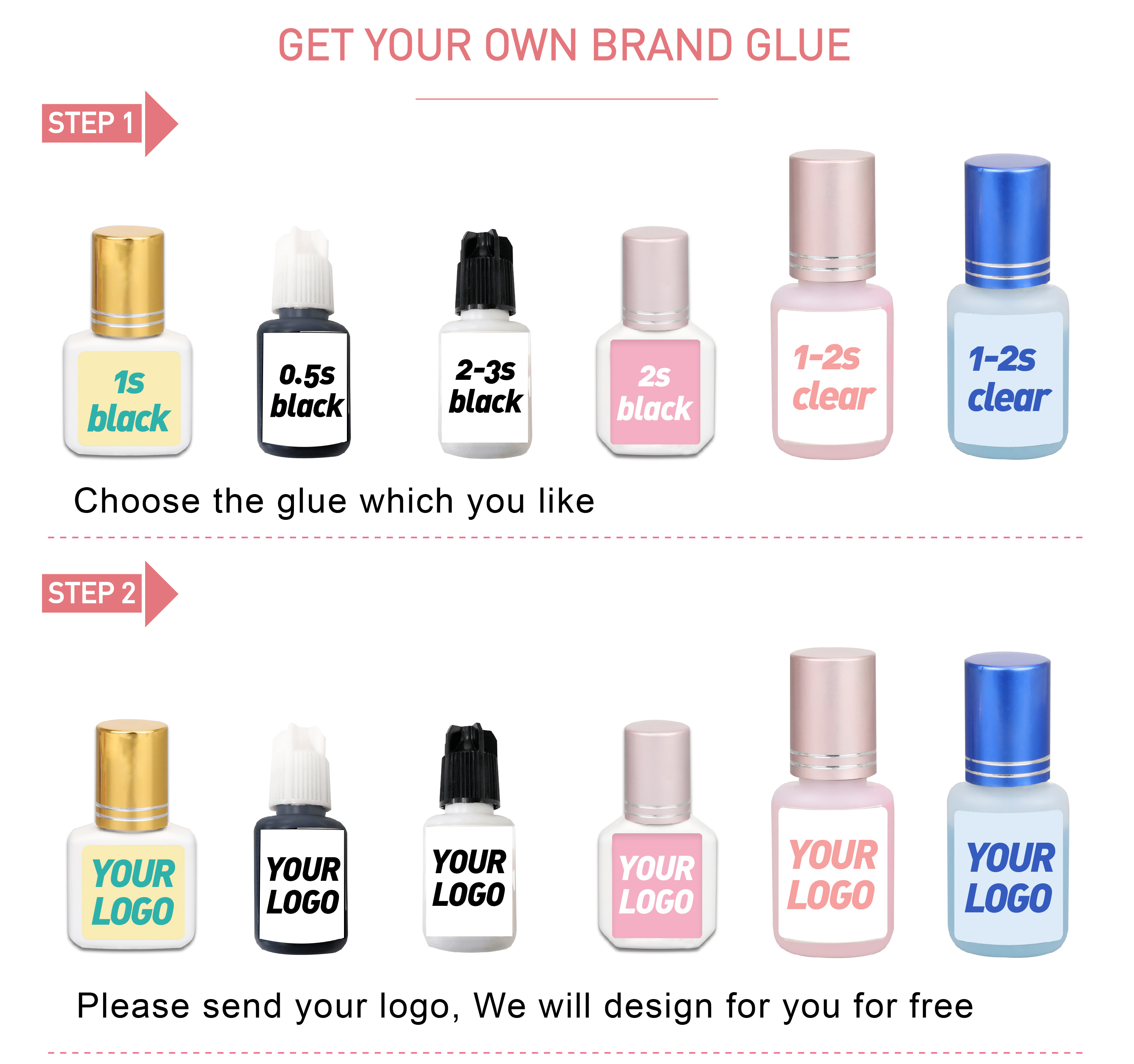 EMEDA EYELASH EXTENSION GLUE

EMEDA are the source manufacturer, provide customized glue services
we have 0.5s drying time lash extension glue
1s drying time lash extension glue
2s drying time lash extension glue
transparent eyelash extension glue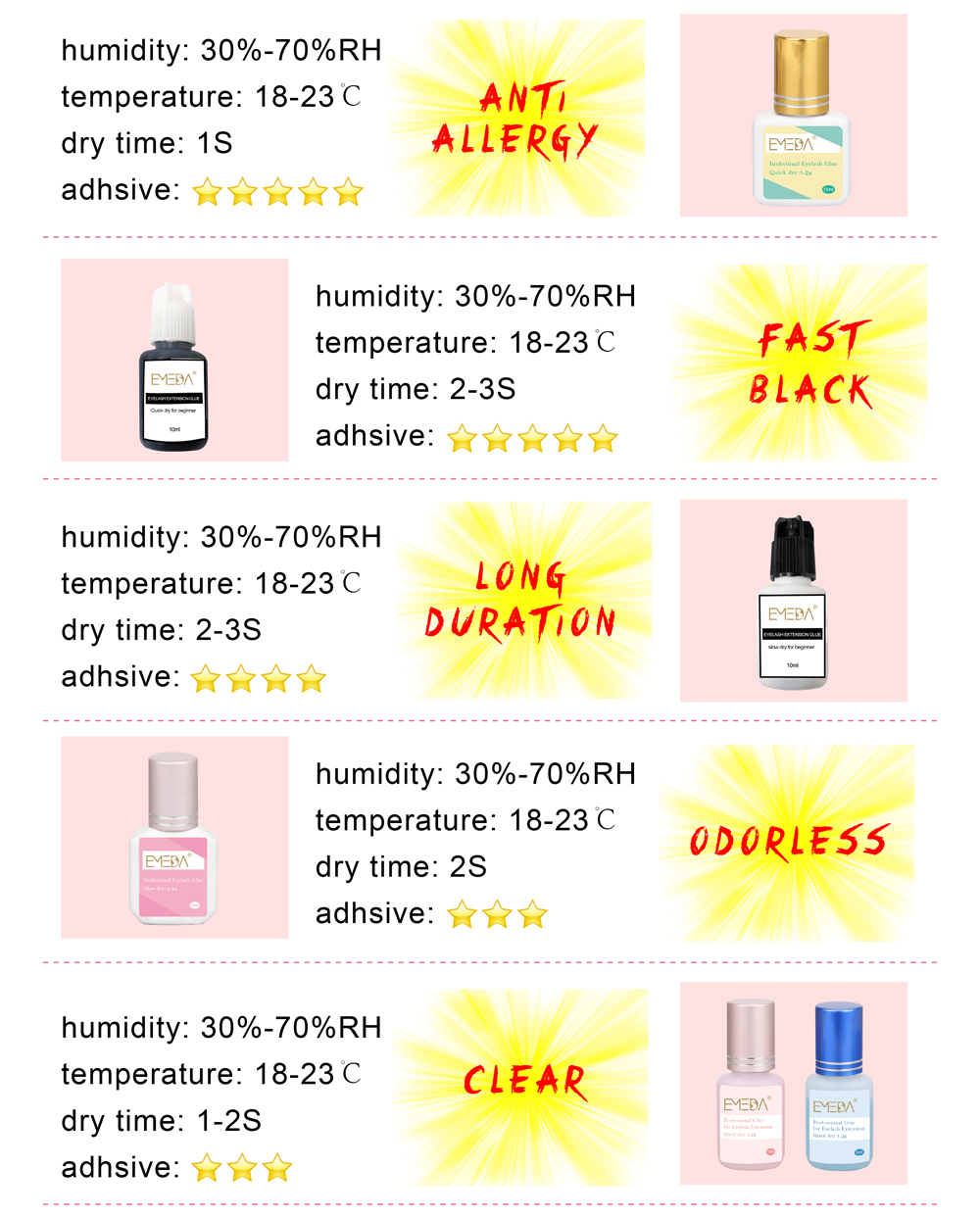 EYELASH EXTENSION GLUE LONG RETENTION
as you can see above picture ,
Our glue has a stable temperature and humidity requirements,
it can achieve a long time retention setting effect under certain conditions.
Suitable for most regional weather. As long as people can be comfortable, there is no problem.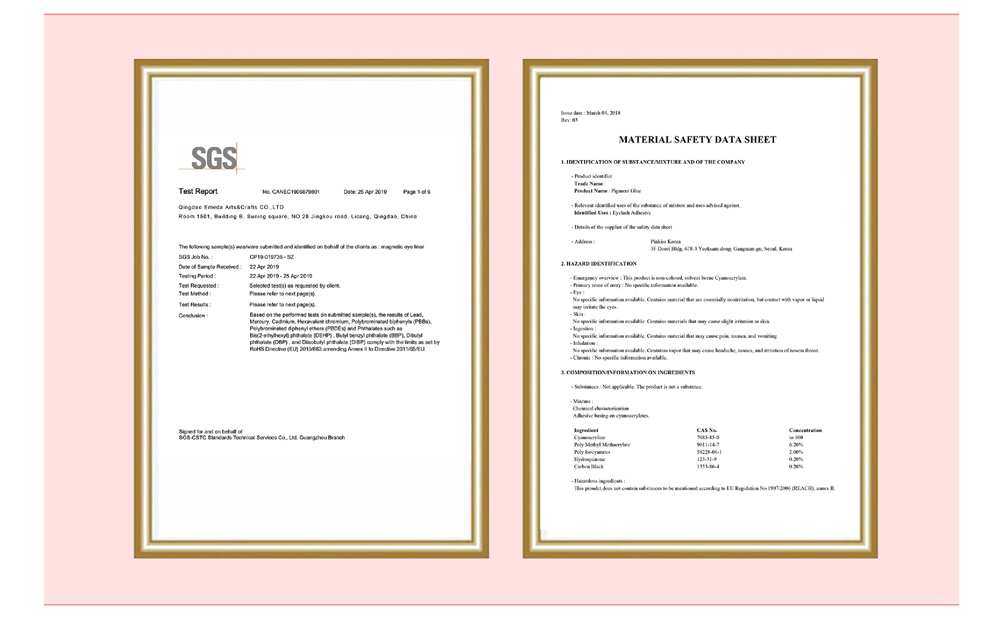 EMEDA EYELASH Glue Feature

long time retention : 7 weeks


suitable for most people because of lower order

A wide range of humidity, no strict requirements for the environment

MOQ IS 50 PCS, it is suitable for wholesale business. do customized packaging.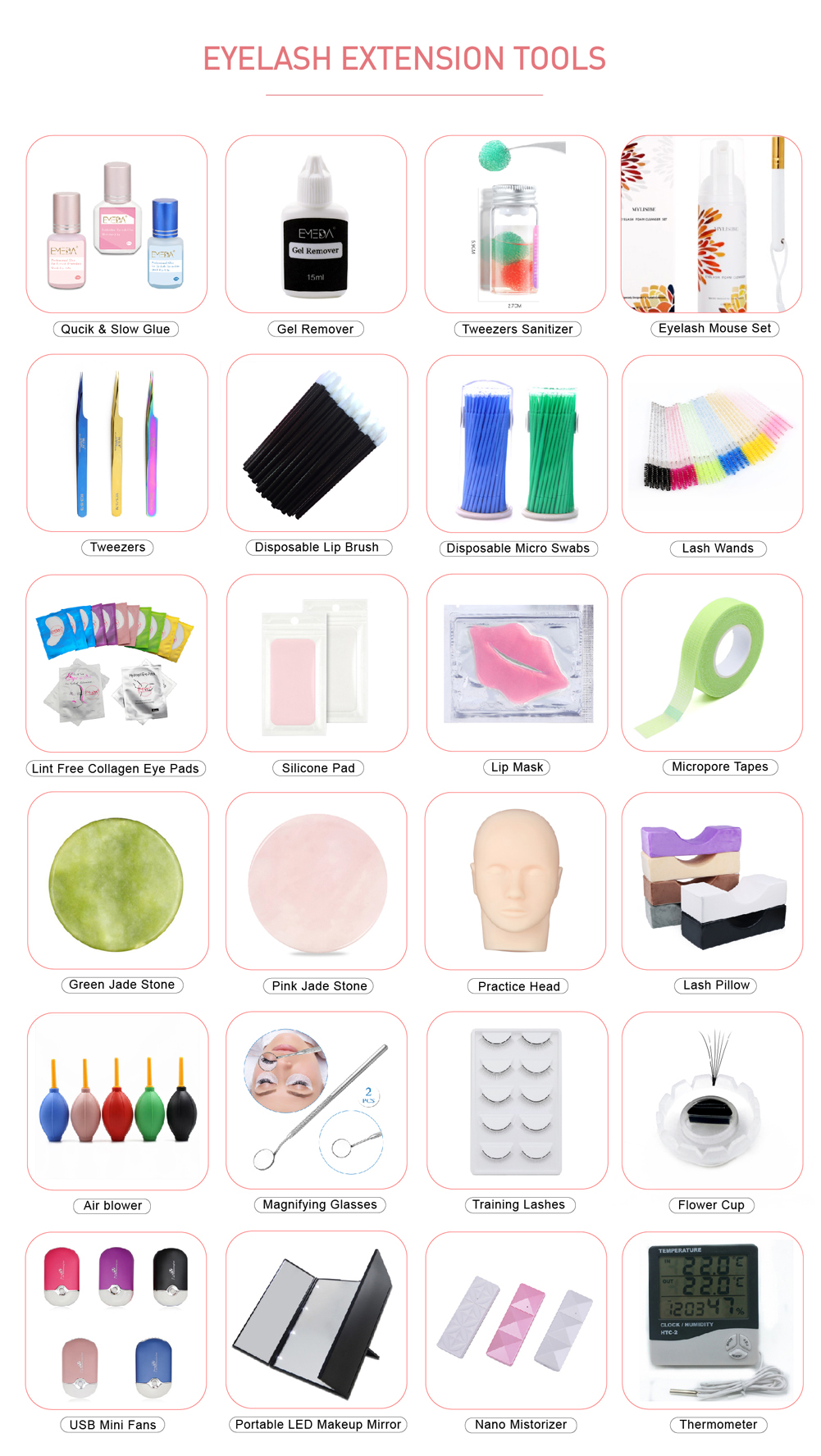 EYELASH EXTENSION TOOLS
eyelash extension tweezer

training lashes

mini fans

eyelash wands

eyelash gel remover
if you need more, please contact me +86 134 1010 7157