Wholesale hot selling 3D DIY Cluster lashes USA/UK
Factory wholesale DIY Cluster lashes manufacturer: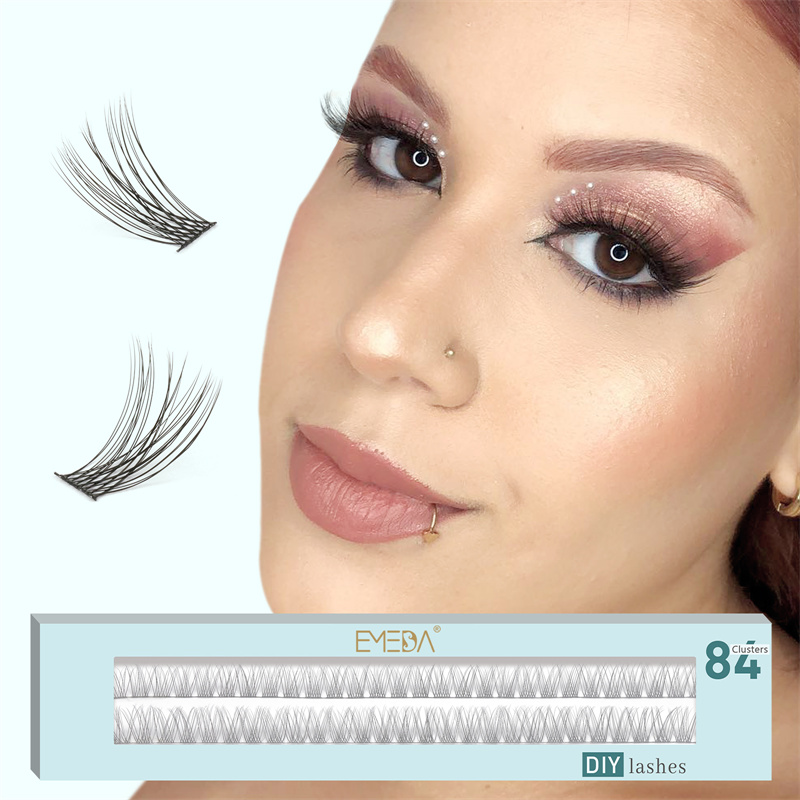 Welcome to Emeda eyelash! We are real lash manufacturers, we offer factory wholesale price for each customer. We have great experience in eyelash extension and DIY cluster lashes. We can not only supply high quality lashes for professional artist, but also cluster for every customer.It's Emeda's goal to help you feel the power you posses. Let you know the confidence can can be gained from being yourself and doing your lashes like a professional.
Information for DIY Cluster lashes: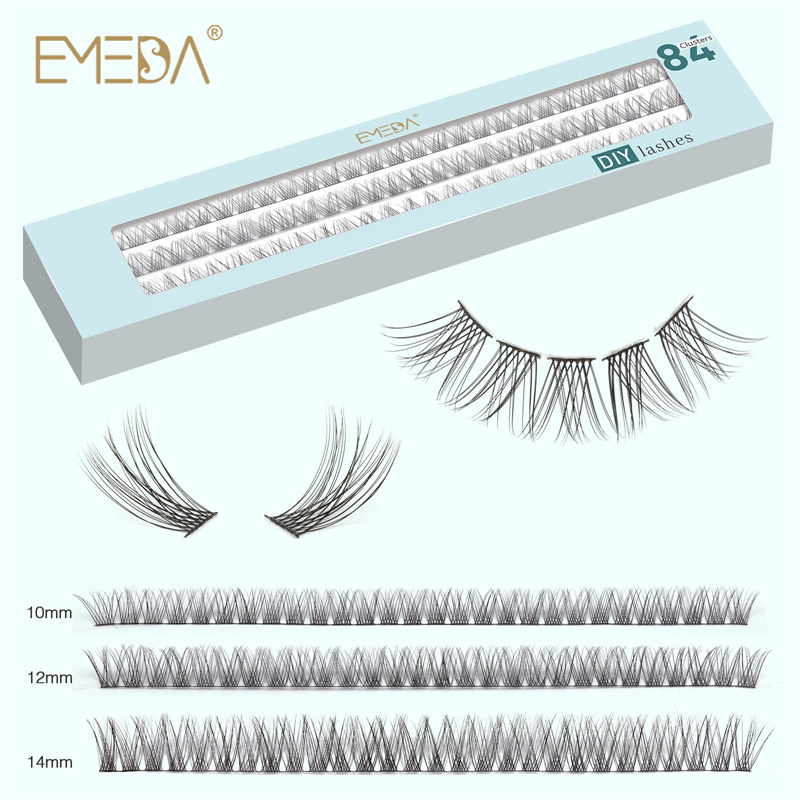 Products Name: DIY Cluster lashes
Material: Korea PBT
Length: 8mm,10mm,12mm,14mm
Curl: Full of energy
Band: Thin band
Effect:3D
How to use DIY Cluster lashes: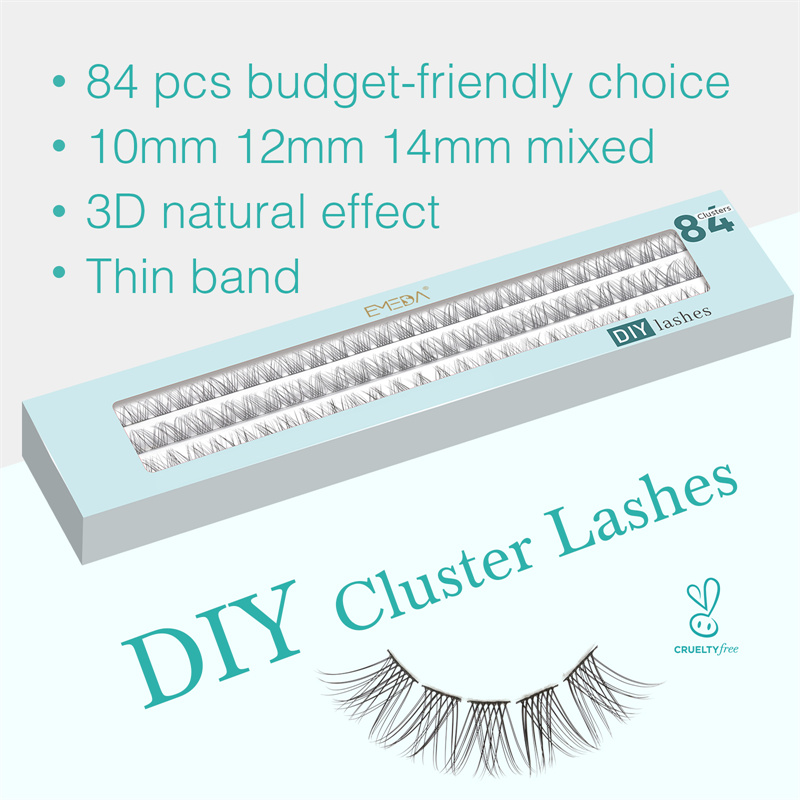 Curl your lashes
Apply individual lash glue on natural
Pick 1 pcs of plume individual lashes
Place the lashes on the lower place of natural lashes
Place the suitable numbers of lashes
Brushes the lashes
DIY Cluster lashes have more advantages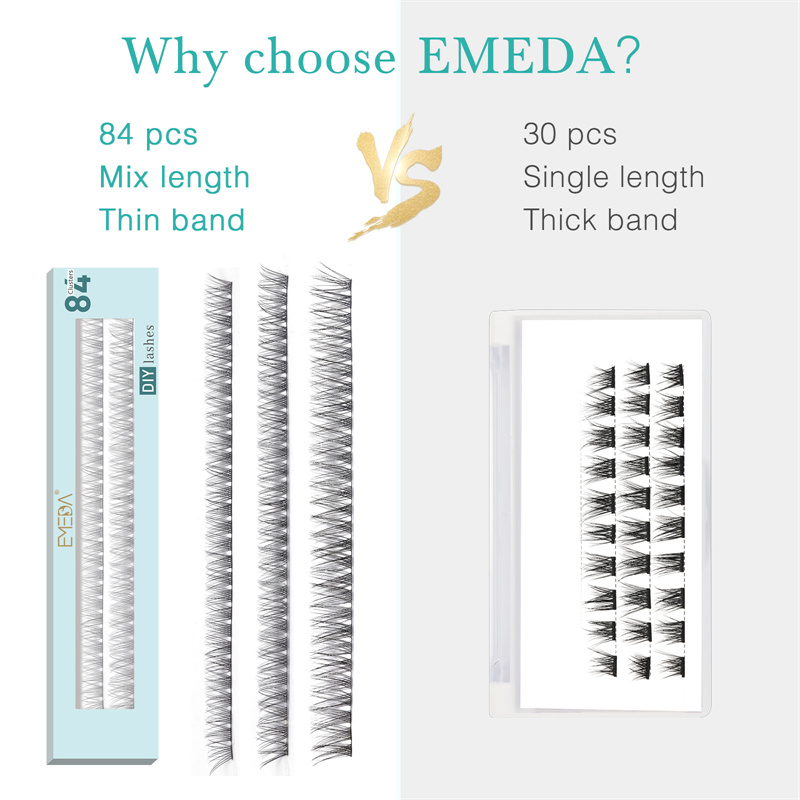 Easy to apply:Different from single lashes, our DIY cluster lashes are winder at the root, usually 4-6mm, which is easier to clip. Please use professional eyelash tweezers to peel the eyelashes, apply false eyelash glue and wait 30 seconds,then apply the eyelashes to the upper pr lower natural lashes.Don't touch your eyelids.
Easy to remove:Our DIY lashes often only need self-grafting glue, and do not need eyelash extension super glue to fix it. When removing, it will be easier to use a small amount of glue remover.
We can also supply more style eyelashes:
...
If you have any questions, please don't hesitate to tell me
Whatsapp: +8613410107037
Email: sales16@emedaeyelash.com