Amazing!Super Soft Flat Eyelash extensions!
Wholesale Ellipse Flat Eyelash Extension Manufacturer
Ellipse Flat Eyelash Extension Description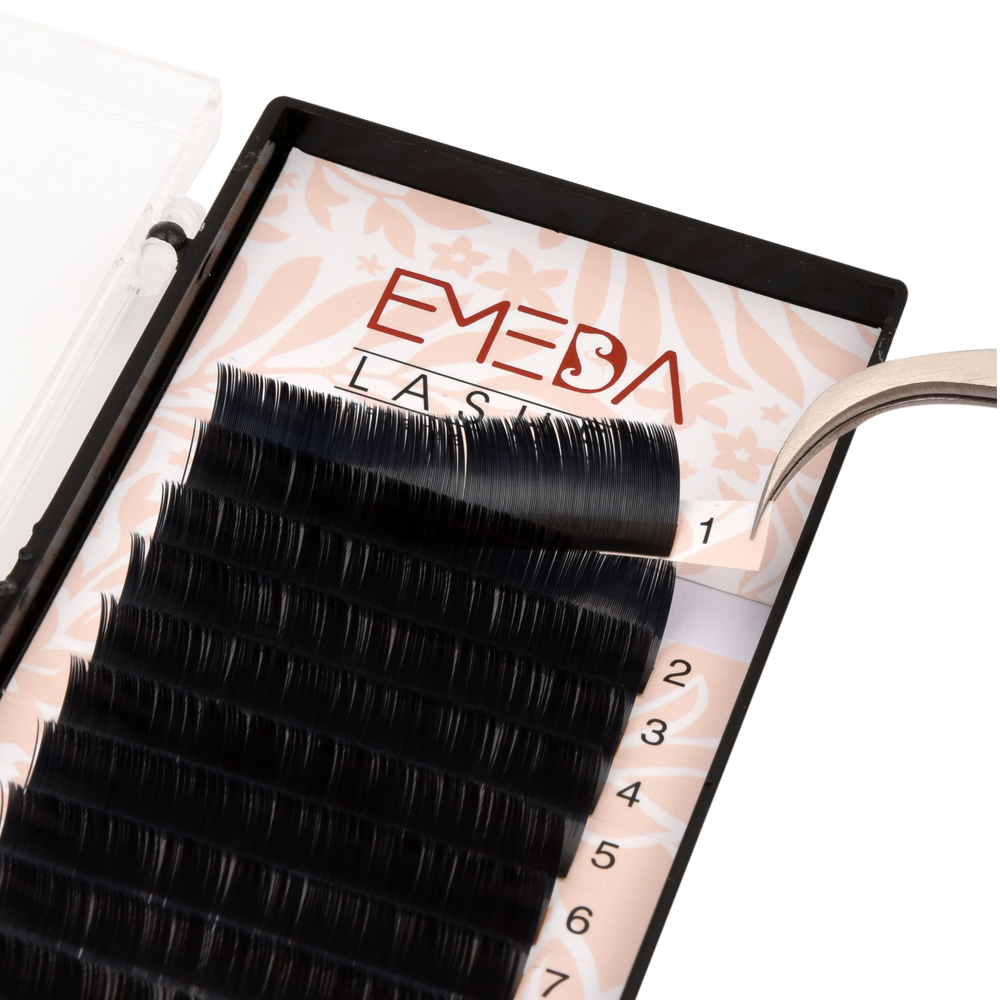 Flat lashes are split tips, the bottom of flat lash is oblate. Oblate root has more area to contact natural eyelashes.
The strip is easily removable from the basis and no residue.
Ellipse Flat Eyelash Extension Details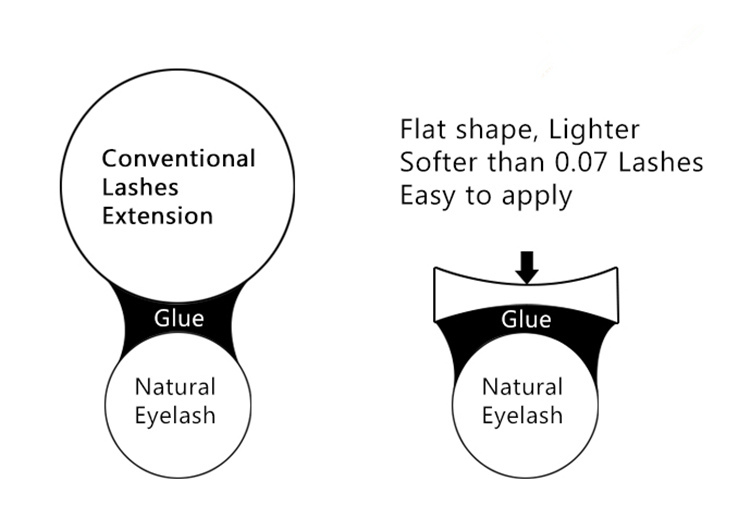 The thickness for flat lash is 0.15/0.20mm thickness, but is light as the same as 0.07mm individual lash. Because the root of flat lash is oblate, it is easier to graft than individual lash. The permanence is longer.
Ellipse Flat Eyelash Extension Private Label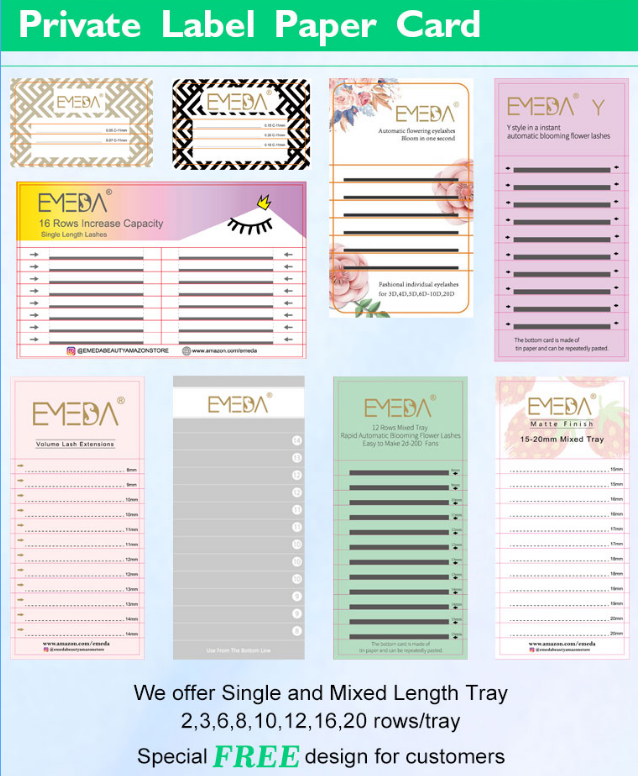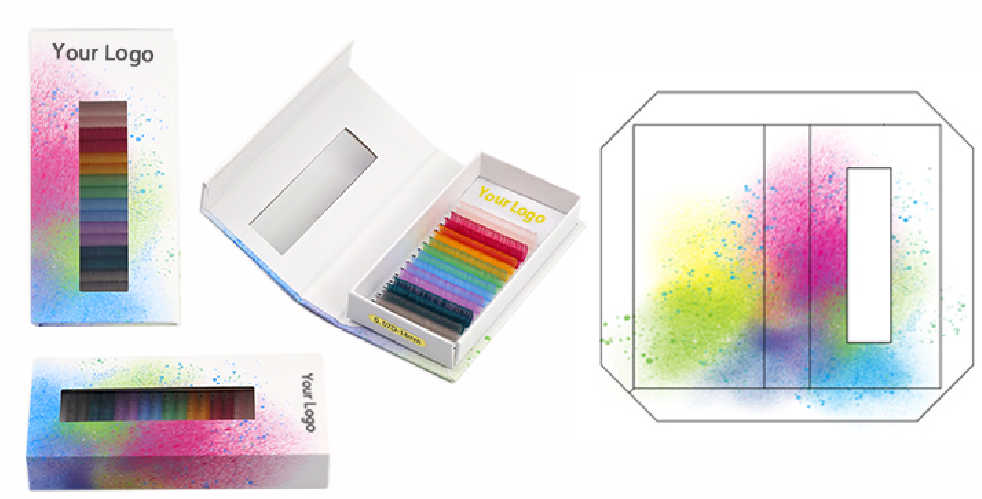 Labels and boxes can be made in any colors and styles as your requirement. You can send your logo and ideas to us, our designer can make.
Customer Feedback
Lulu said: since I used Emeda flat lashes, more and more customers come to my salon. It is easy to graft eyelash!
David said: thanks for Emeda flat eyelashes, your service is excellent. thank you!
Nancy said: when I met problems, you always are patient with me. like you !
Thanks for their support for me and Emeda!
We will try our best to do better!
FAQ
1, What kind of eyelash extensions do you have?
We have Silk/Mink, Classic/Volume, Camellia, Flat, Premade Volume Fans, Easy fanning,Colored etc.
2, Are you manufacturer?
Yes, we are manufacturer located in Qingdao City, Shandong Province, China.
We are the professional manufacturer,only supply top quality products.
3, Can you send the samples to check the quality?
Of course, The samples can be sent.
4,Do you supply custom packaging and accept OEM?
Yes. We can make custom packaging for you. You just need to send the logo, and we will make the design, confirm, print and use for your lash orders.
5, What's the MOQ for wholesale eyelash extensions?
The MOQ of wholesale eyelash extensions are 100 trays,custom order(private label,custom package) is 200 trays.