Wholesale natural 3D false lash set
Wholesale 3D False Lash Kit With Eyelash Glue And Applicator-A series

We are the largest eyelash processing factory in Qingdao, with 16 years of eyelash production experience. The factory produces eyelashes and eyelash related products. We have a professional eyelash R&D and production team, and we develop false eyelashes styles every year according to fashion trends.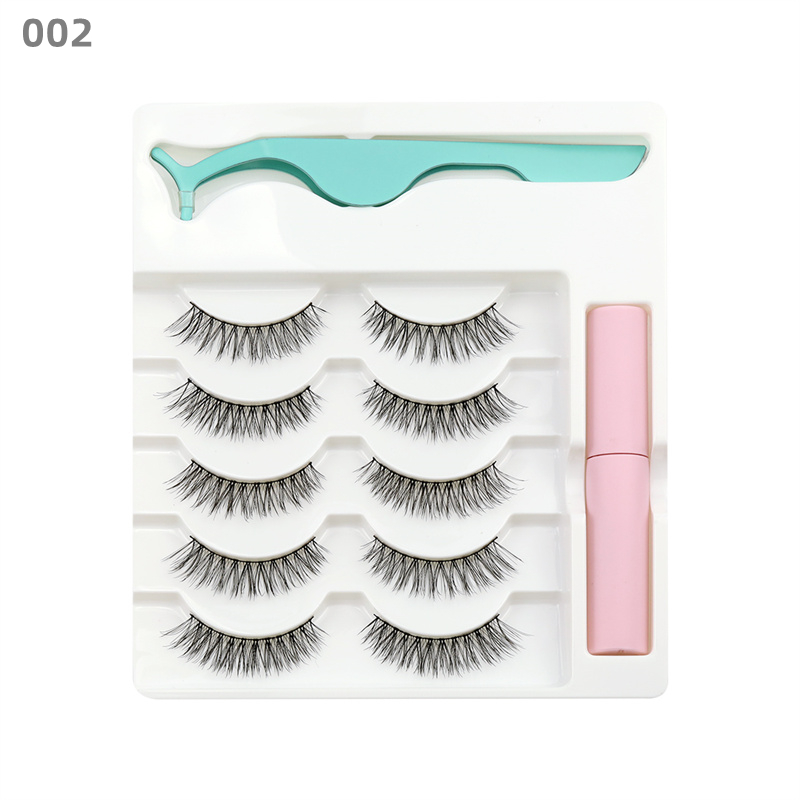 Eyelash Set
Each box of eyelash kits contains five pairs of eyelashes of the same style, a 5ml bottle of eyelash-specific glue, and an applicator to wear eyelashes. One set contains all the tools you need to wear false eyelashes, very convenient and practical.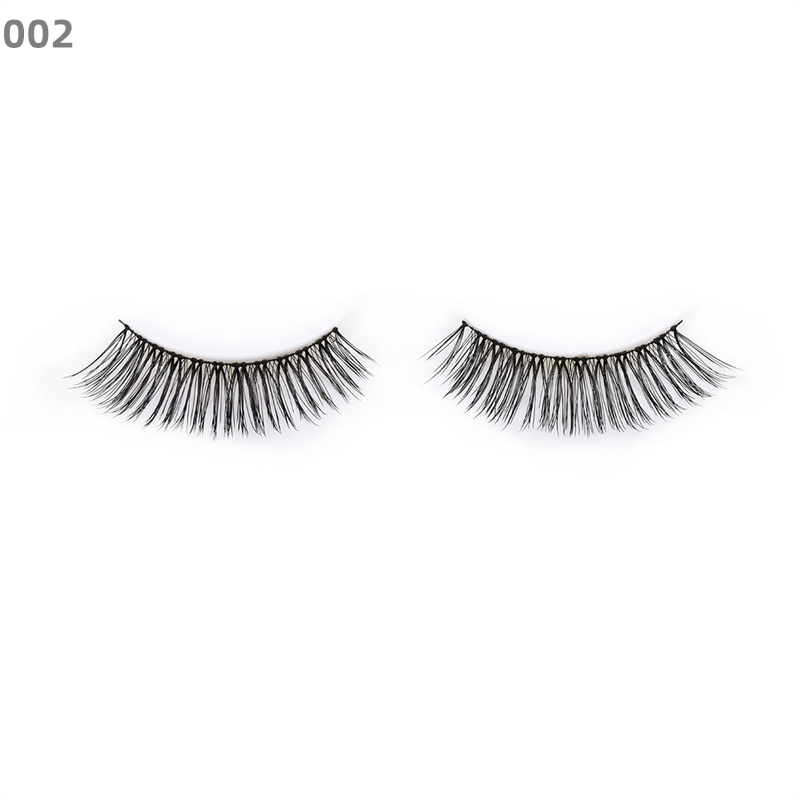 Eyelash material
Safer and healthier without using animal hair. Vegetarian friendly. Made of high-grade Korean PBT material to create a soft and light eyelash texture. The raw materials of false eyelashes will be selected layer by layer to ensure that the raw materials for making false eyelashes are of the highest quality.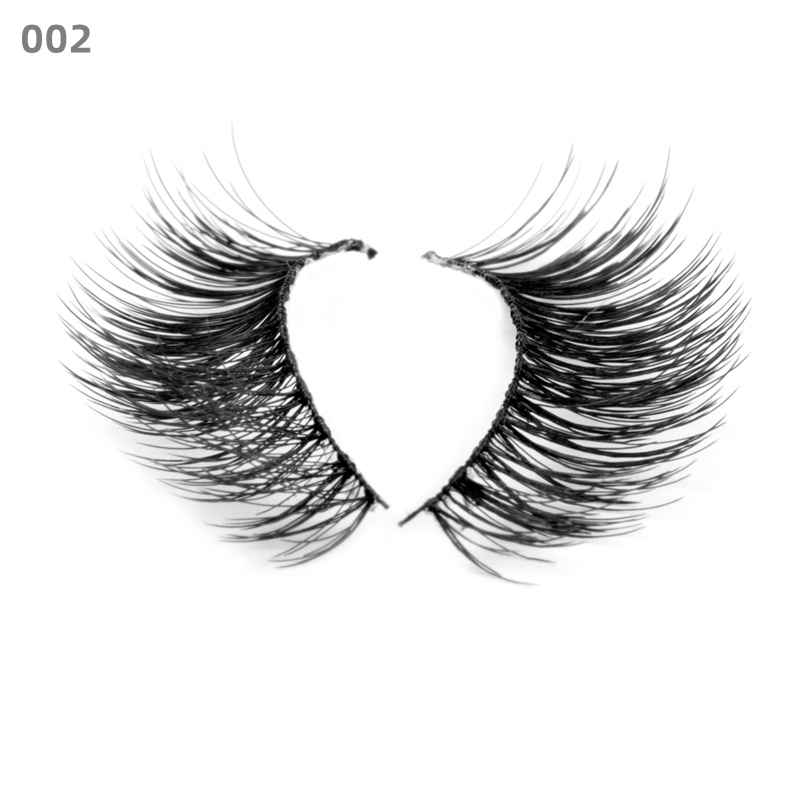 Advanced processing technology
Adopt advanced eyelash processing technology, use double-layer curling heating method to shape the curl of eyelashes. Eyelash curls are maintained for longer and more stable, and can last for a year without use.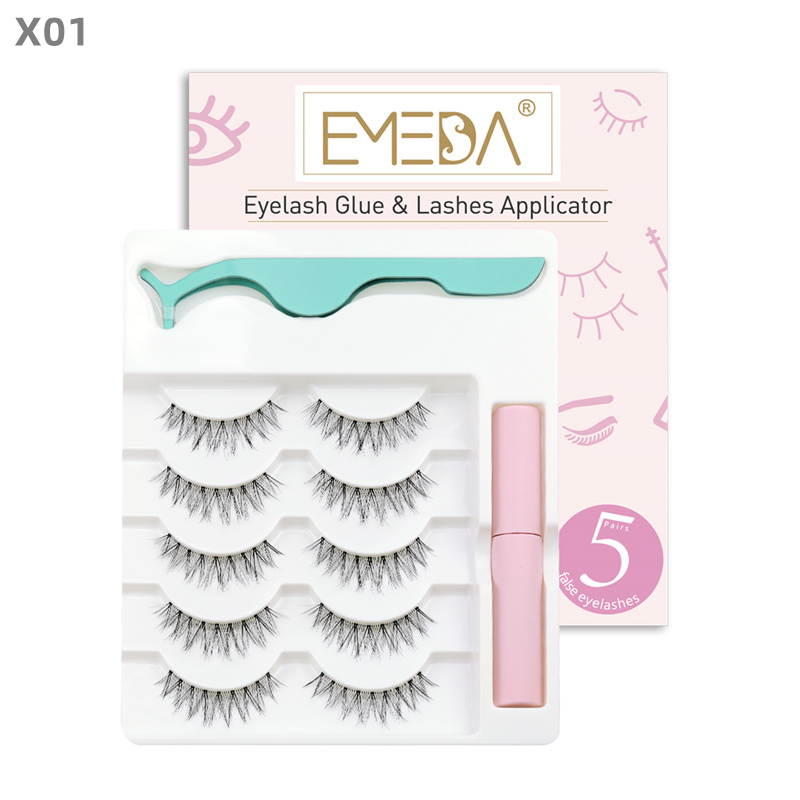 Transparent eyelashes
The transparent eyelashes are more natural and daily to wear, suitable for commuting needs such as work parties. Not as heavy as black cotton stalks, much lighter. Make it more comfortable for customers to wear and not feel tired and heavy to wear all day.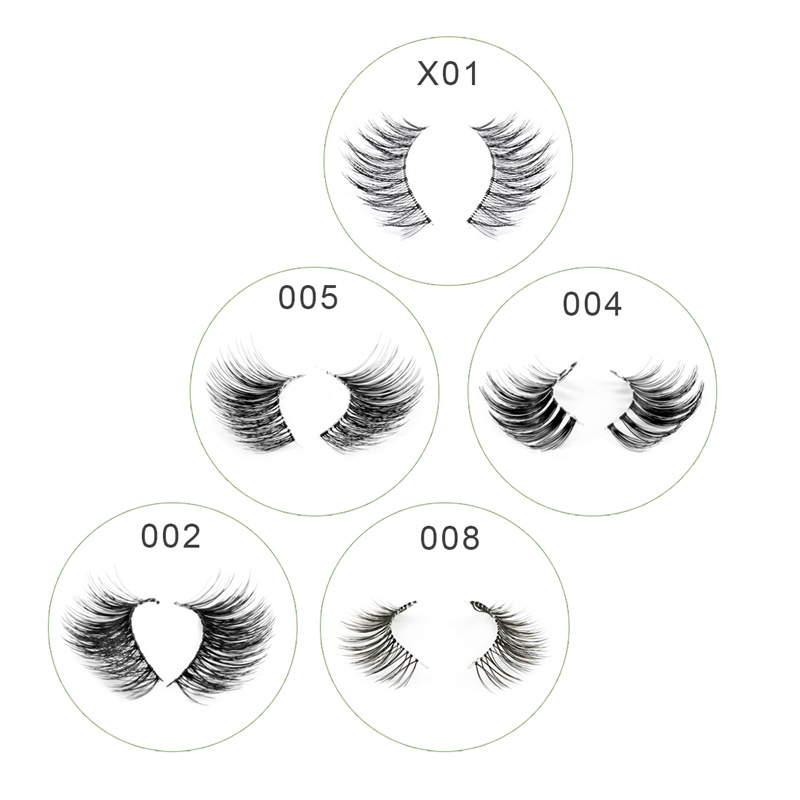 Eyelash glue
We only manufacture the highest quality eyelash glue, this glue is only suitable for false eyelashes, not for eyelash extensions. The eyelash glue is waterproof and long-lasting, and can last for 24 hours. Free from formaldehyde and latex, it is safer.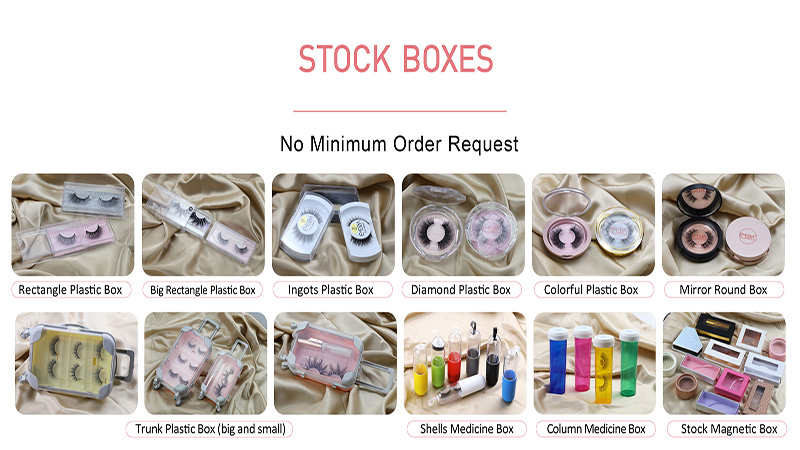 Customized packaging available
We can provide ordinary and simple boxes, as well as gorgeous styles and packaging boxes of various shapes. We can also make customized private label packaging for you so that you can build your own brand. We accept customized boxes with your own logo. When your order quantity reaches 100pc, we can use your own design for packaging. The price of the box is based on style and material.
If you have ang question or suggestion, please feel free to contact us. We are always here to help!