How to Pick Up Long Stem Premade Fans Lashes?
Wholesale 10D 20D 0.07mm C D Curl Heat Bounded Premade Volume Fans in the UK and US
Product Details
1) Brand: EMEDA or your own brand
2) Material: PBT from Korea
3) Color: matte black
4) Style: 10D/20D
5) Curl: C D
6) Length:
Single length: 8/9/10/11/12/13/14

Mixed length:
6-14mm(Mix way: 6*1,8*1,10*2,12*1,14*1lines)

7) Thickness: 0.07mm
8) Clusters: 20 clusters each line, 12 lines in a tray, total is 240 clusters
Product Details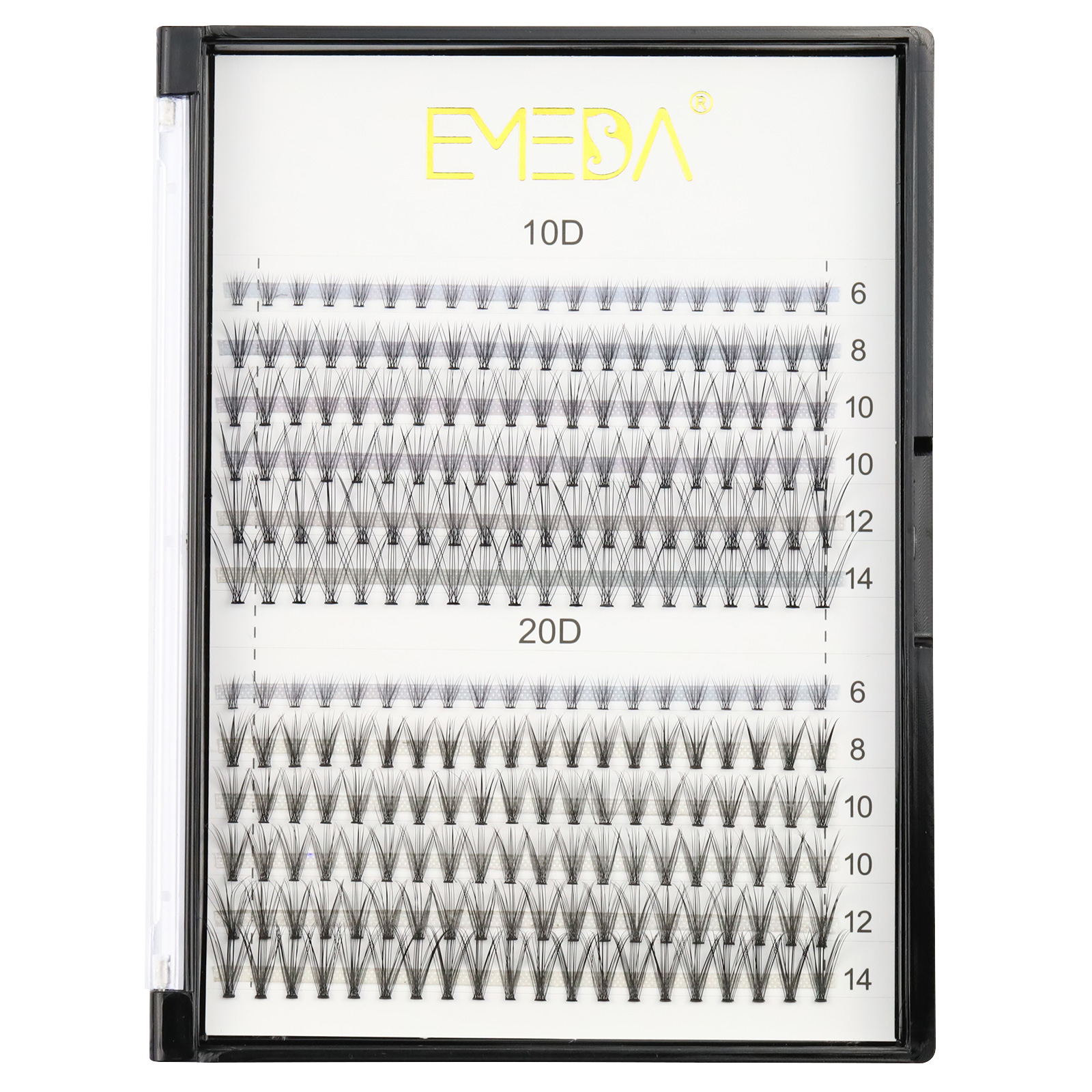 All premade fans lashes have been sterilized with our Lash Sanitizer to disinfect & create an easy bond surface. Great for beginners/training or advanced technicians.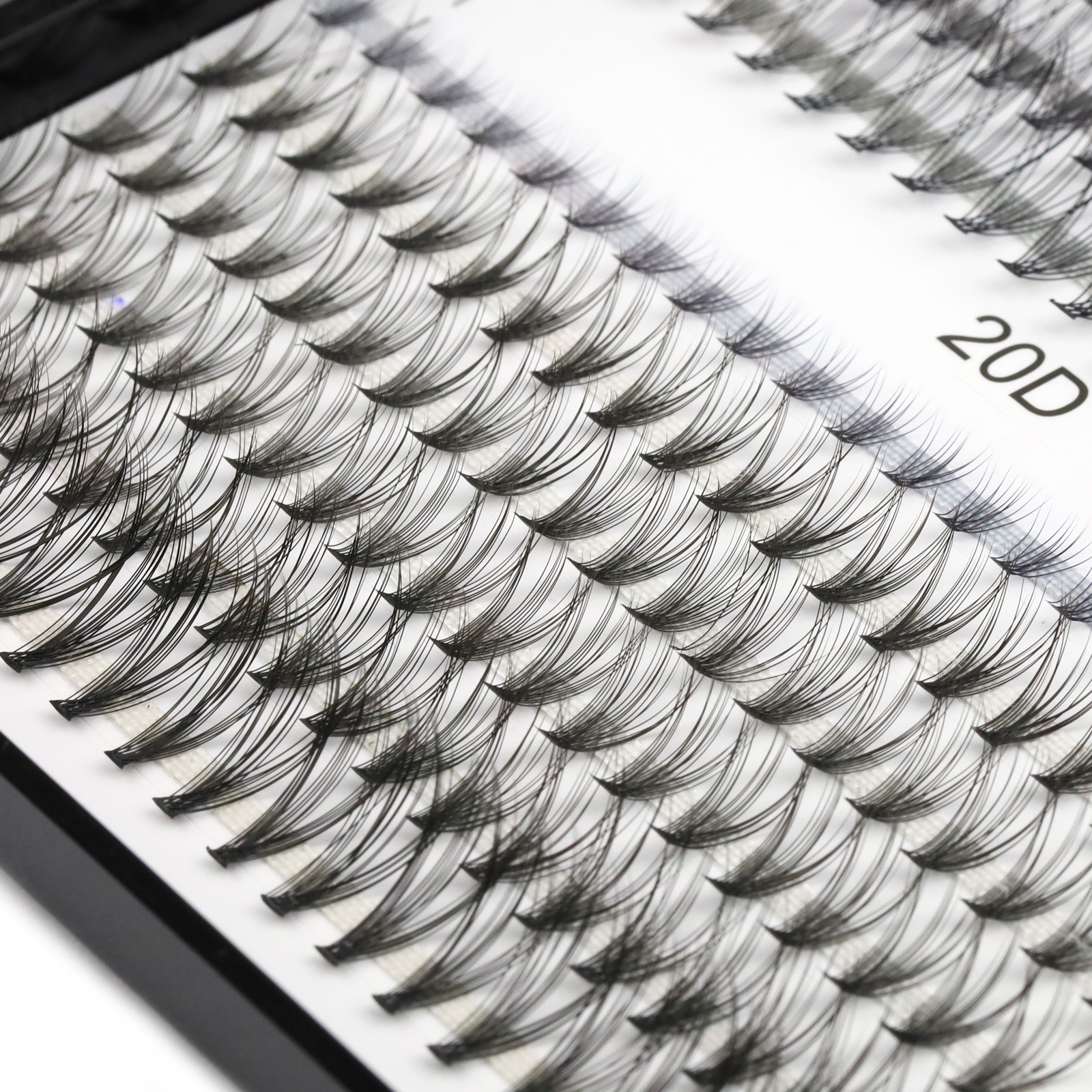 Premade fans are completely hyper-allergic, vegan-friendly and cruelty-free.
Premade fans lashes weigh 70% less than regular mink lashes and create full defined fluttery lashes on all eye shapes.
Private label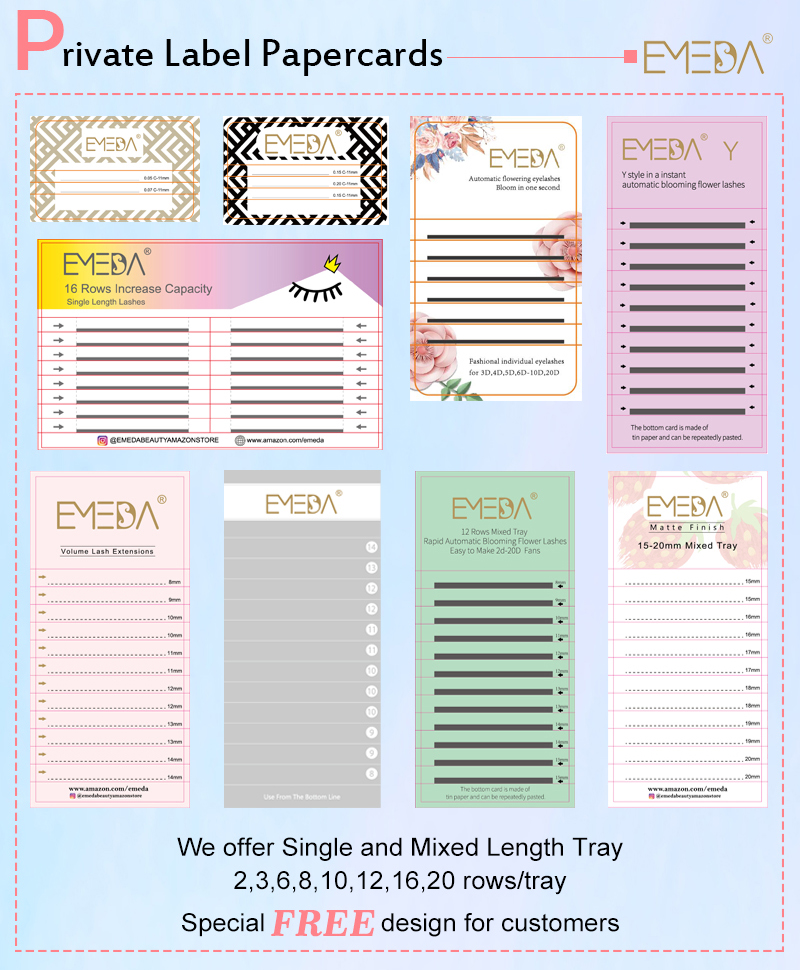 Our designers can make logo for custmers, you will have your own brand.
Customers can choose the patter you like.
FAQ