DIY segmented lash has many characteristics
Segmented eyelash set includes tweezers, segmented eyelashes and cotton swabs. Tweezers are used to clamp segmented eyelashes and cotton swabs are used for cleaning,Segmented eyelashes have many characteristics. They are different from other eyelashes 3D lashes jewelry for eyes,cruelty-free,perfect curl and enviable volume,the curl keeps stable and thickness standard
for more than 12 months,the lashes can picke from the lashes strip tape easily,It's a good news for beginners.The popularity of segmented eyelashes is very good, and the eyes will become the focus of attention after wearing them.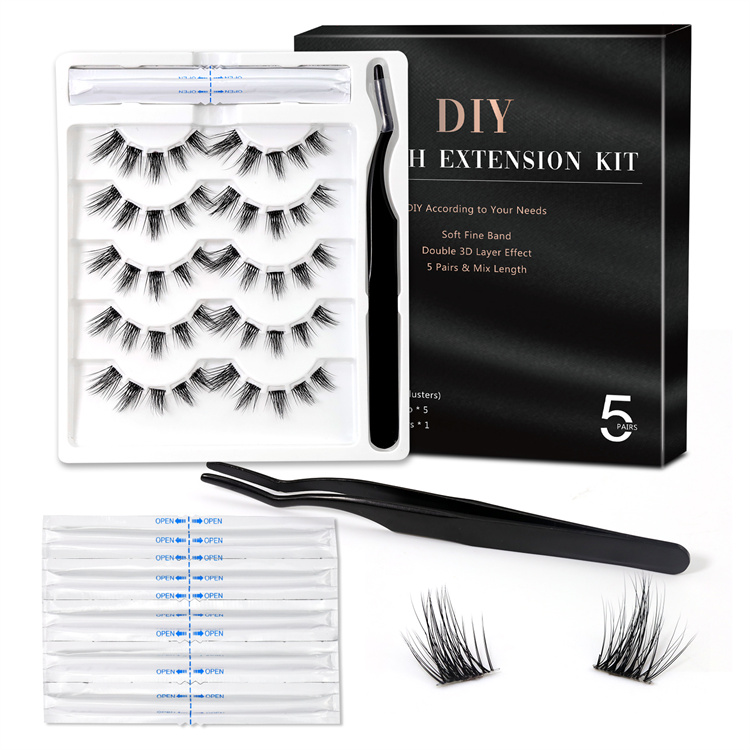 DIY Segmented eyelashes are soft and have no heavy quality
Take a look at the model in the figure below. With our segmented eyelashes, the eyes instantly become very energetic, and the overall feeling is dignified and generous. This fully shows that there is no sense of heaviness after the segmented eyelashes are put on, and the eyes feel particularly relaxed. They will not be like other inferior eyelashes. Our factory processes eyelashes very carefully, which ensures the quality of our products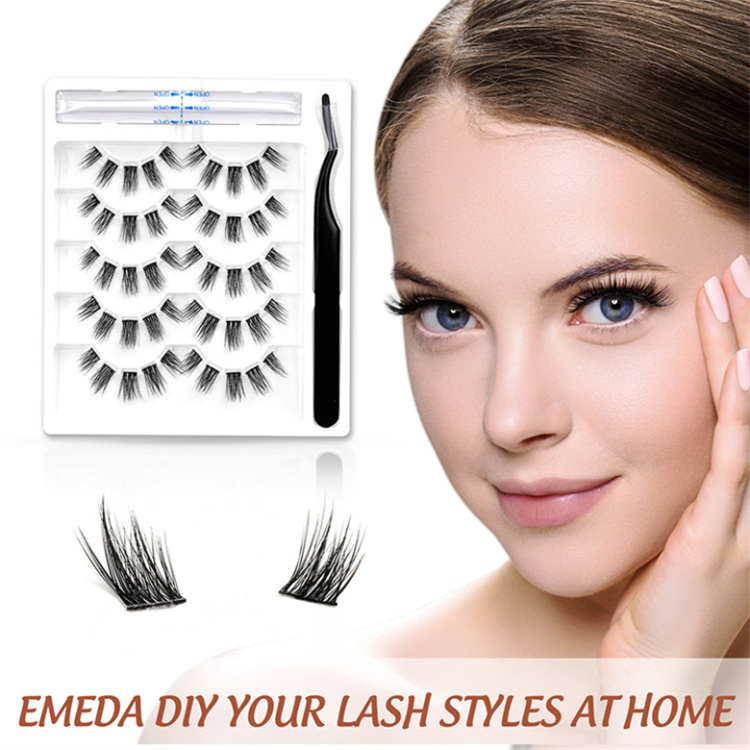 Our DIY segmented eyelashes are suitable for many occasions
Segmented eyelashes are particularly easy to use. Whether you have never touched eyelashes or have your own eyelash business, segmented eyelashes are your only choice. Segmented eyelashes are very popular at dances, schools, or beauty salons. The quality of eyelashes directly affects the customer's experience, so we are your best choice and can better help your business.
DIY your own syle from ribbon lash,you could cut into any segments you want at home,saving the time and money to go to salon.
Benefits of eyelash Customization: Personalized according to your personality and hobbies ;Customize your own packaging, unique; Enjoy better service;It can help your business better
Process of eyelash private Customization: Please send us an inquiry and tell us your needs. We will customize the packaging you want according to your needs and give you confirmation so that you can enjoy the best service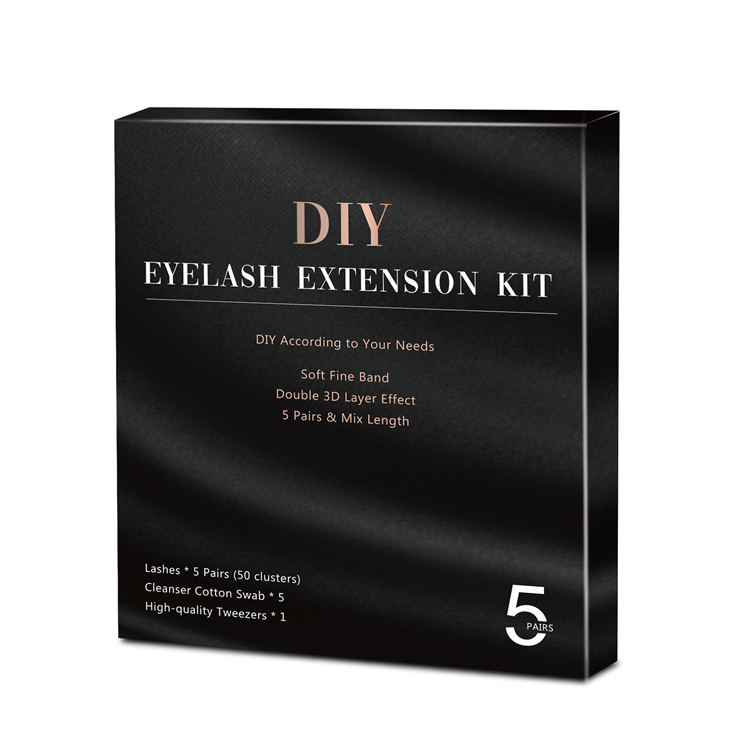 How to use DIY segmented eyelashes
step1:use tweezers DIY eyelashes applicator to gently remove eyelashes from the tray
step2:apply glue along the roots of the cluster lashes.makes sure not to add too much glue.the gule is strip lash adhesive for one day wear
step 3:place above the natural eyelashes for an amazing natural look
Our use method is very simple, and beginners can quickly and easily accept it,We support OEM. If you have your own packaging and brand, please send us pictures or give us your requirements. We will do our best to help your business.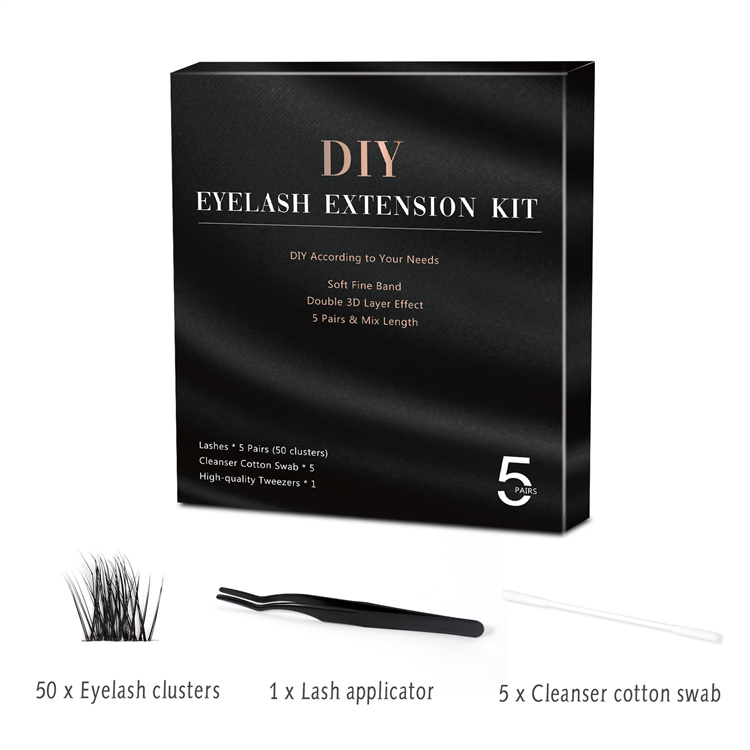 This segmented eyelash set contains 50 segmented eyelashes, one tweezer and five cleaning cotton swabs.
Please send us an inquiry and we will contact you as soon as we see it!!!
Advantages of private customized segmented eyelashes: you can make your favorite packaging and logo according to your liking, and having your own unique packaging can better help your business
If you want to customize segmented eyelashes, please send us an inquiry, and we will contact you at the first time to serve you