Best selling top quality eyelash glue for strip lashes professional eyelash glue vendor
Emeda eyelash offer best quality strip eyelash glue, latex free glue, no harmful to our eyes. It can last more than 48h. Strong sticky but easily to remove. We can print your logo on the glue tube and we can customize package with your logo for the bottle. All of our customers like it, Welcome to try our glues. You can brush our glue evenly on the false eyelashes and wait about 20 seconds. A bottle of glue can be used more than 100 times, and one drop is enough for one eyelash.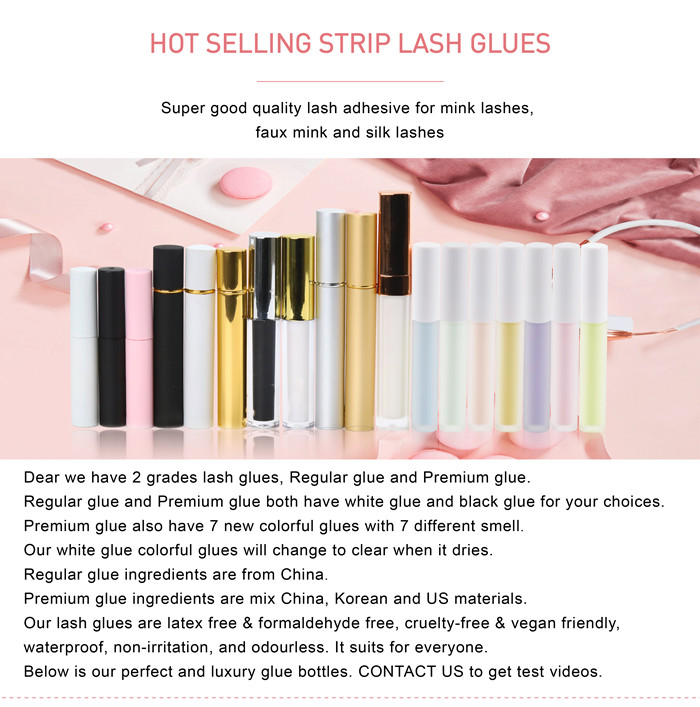 As a professional eyelash vendor, We have many types of glue to choose from, classified according to the raw materials: ordinary domestic glue and Korean imported glue. According to the volume classification: 3ml, 4ml, 5ml. According to the color classification: white, black, color. Among them, the white glue and color glue will turn into transparent glue after a few seconds when dried. Color glue is divided into 7 colors, each color has a special fragrance. The following are our very popular categories and bottle shapes.
1 Below eyelash packaging is our first series, they have the same size, about 15*90mm, 5ml. Most customers will choose a glue package they like from this series.These 3 bottles also can hold China glue.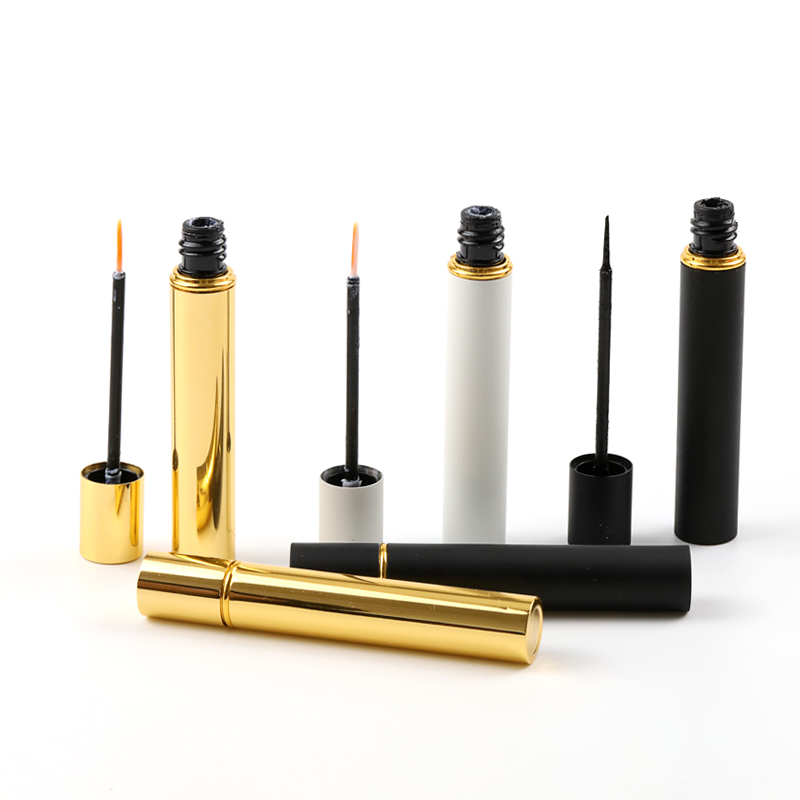 Black bottle with gold ring: This glue bottle is made of matte material, with a golden ring in the middle, it looks very luxurious. PassIt is often filled with black glue. You can also replace it with white glue.

White bottle with gold ring: This glue bottle is also matte, with a golden ring in the middle, which looks very luxurious. It usually contains white glue. You can also replace it with black glue.

Gold bottle with gold ring: This glue bottle is also polished and looks very shiny, with a golden ring in the middle. If you like gold, this is the best choice.
2 Small matte black/white/light pink
The above eyelash packaging is our second series, they have the same size, about 12*78mm, 4.5ml, which is more suitable for putting into a customized magnet eyelash box. The pink package is very popular with young female customers.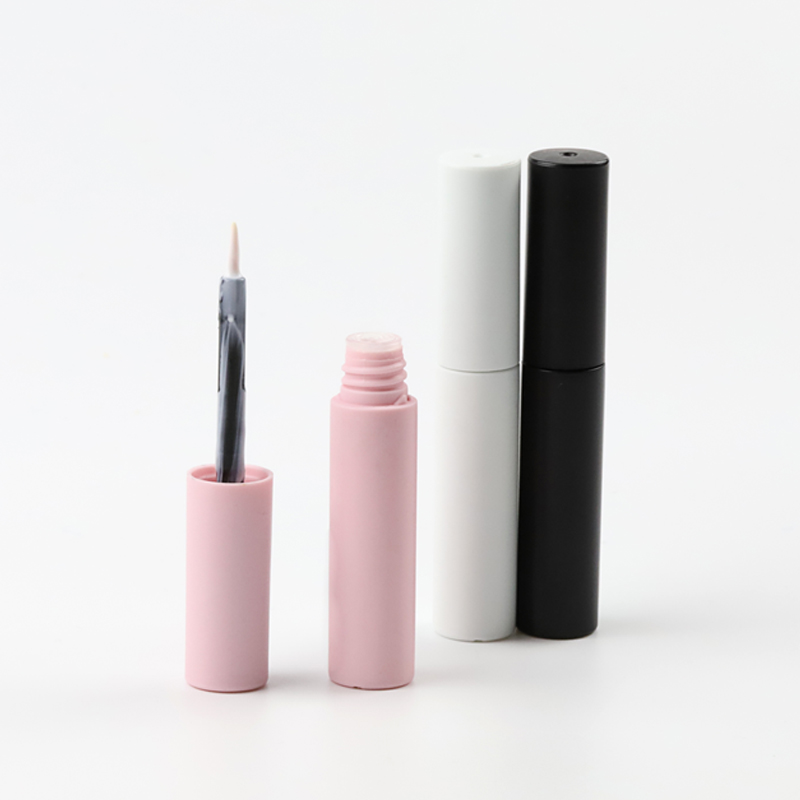 3 Big gold and silver with gold and silver ring
Size: 15*109mm, 5ml. The two eyelash glue packages size are relatively larger,
and the volume is larger. But it seems very beautiful with a golden/silver ring in the middle bottle.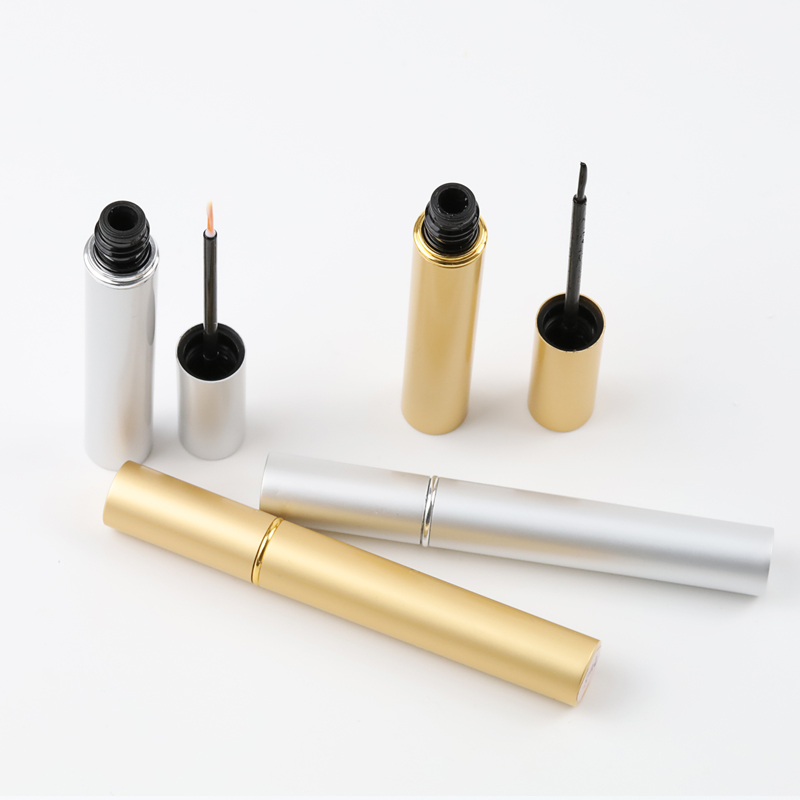 4 Big clear matte bottle with rose gold lid
This eyelash packaging is the most recommended. If you want to customize the label, you can choose UV stickers. Whether it is black eyelash glue or white glue, it is very beautiful. Size: 17*118mm, 5ml.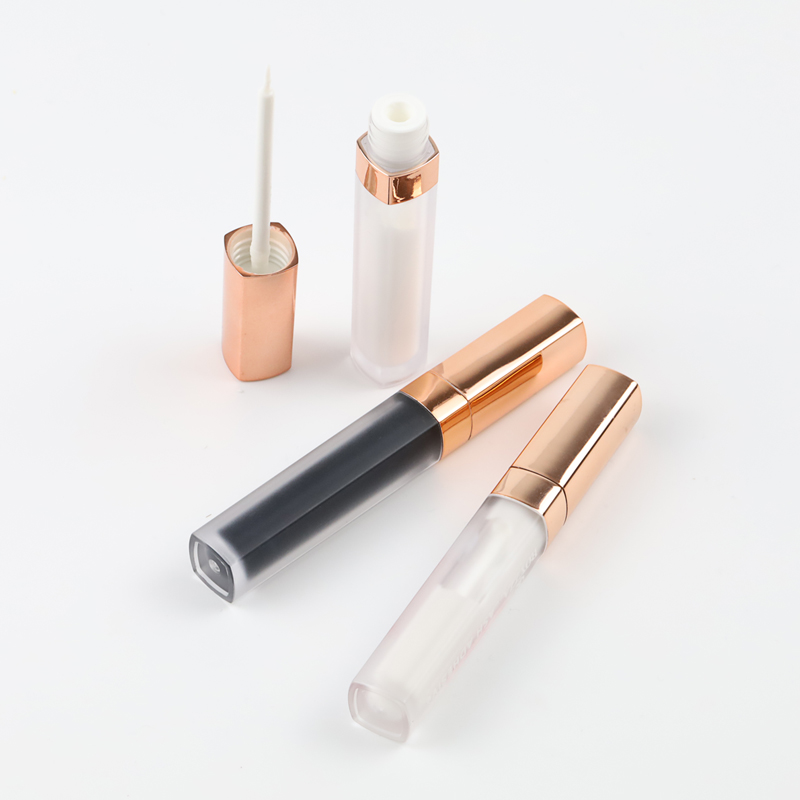 5 China Lash Glue
If you think Korean glue is more expensive, these two eyelash glues made in China can also be considered, with 3ml per bottle.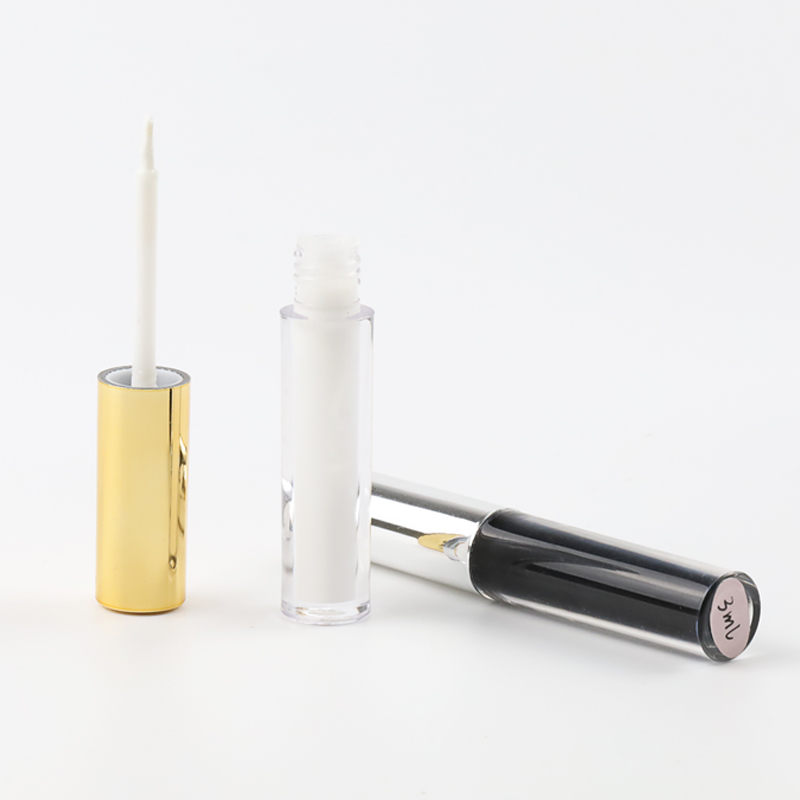 6 New arrival colored glue
7 colorful glues with 7 different smell, you must like it! Just contact me for a sample.
We can do OEM/ODM private label eyelash glue for strip lashes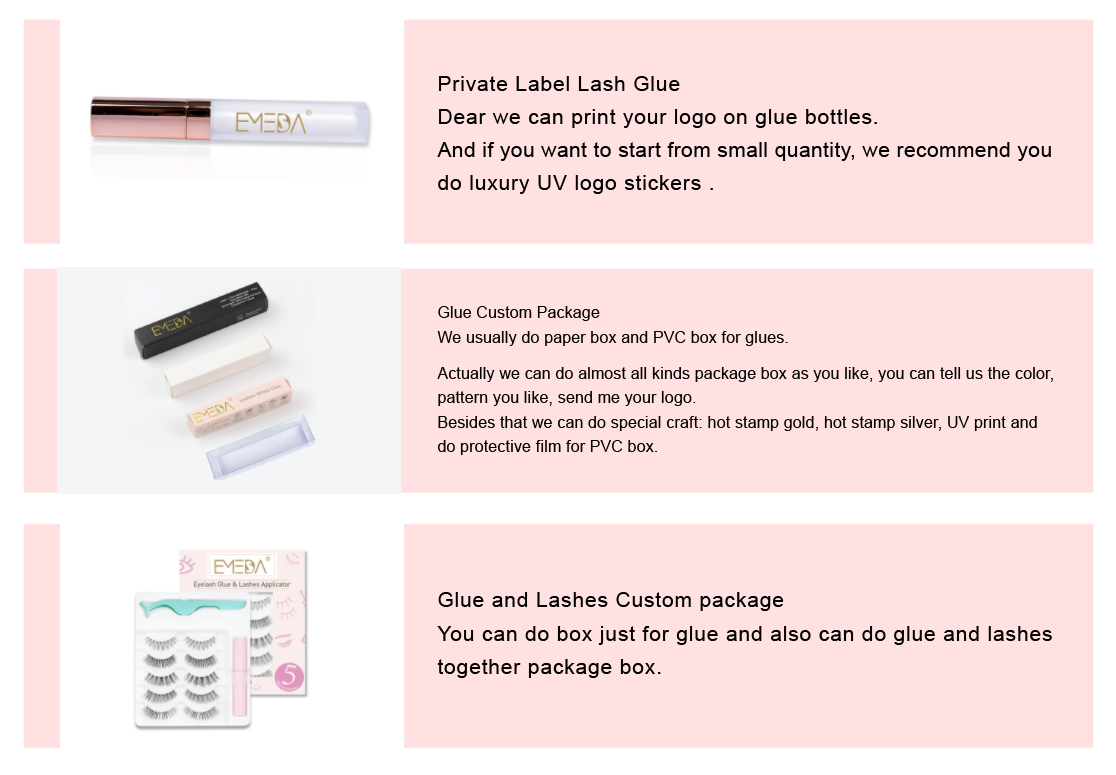 Five star feedback from glue customer for this professional eyelash vendor: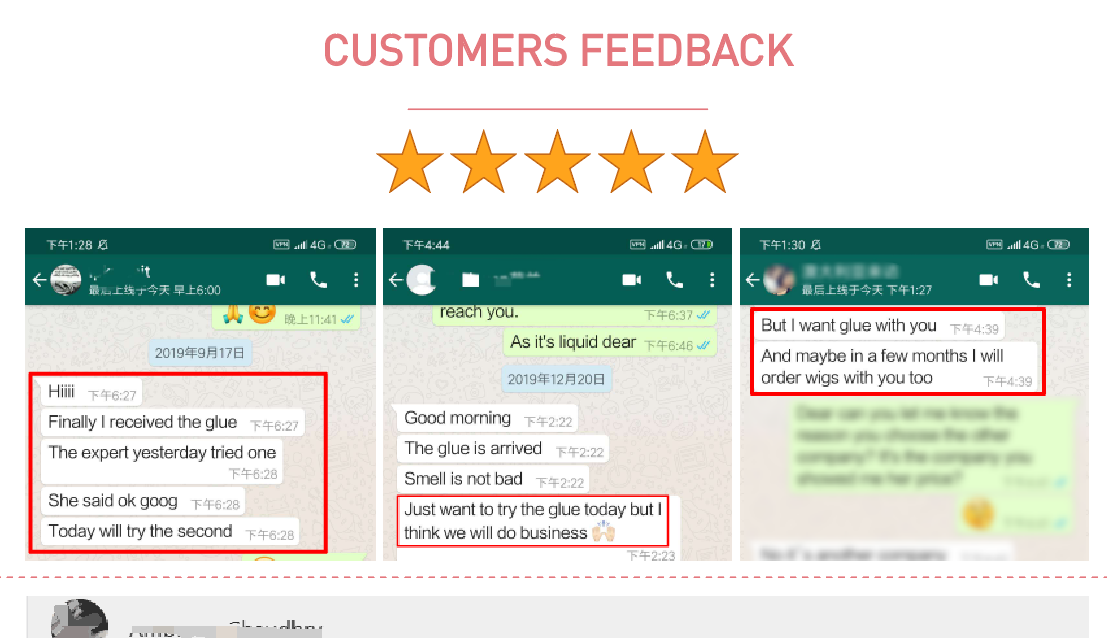 If you are interested in our strip eyelash glue, please contact me. You are welcome to send an inquiry from below form, and I will reply as soon as possible.