matte black ellipse flat eyelash extensions private label service 0.12/0.15/0.20 thickness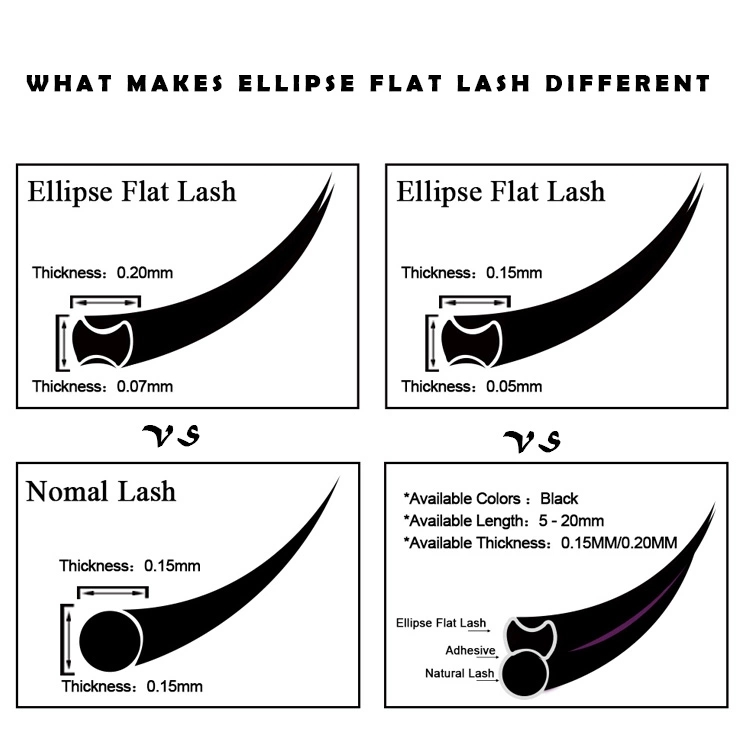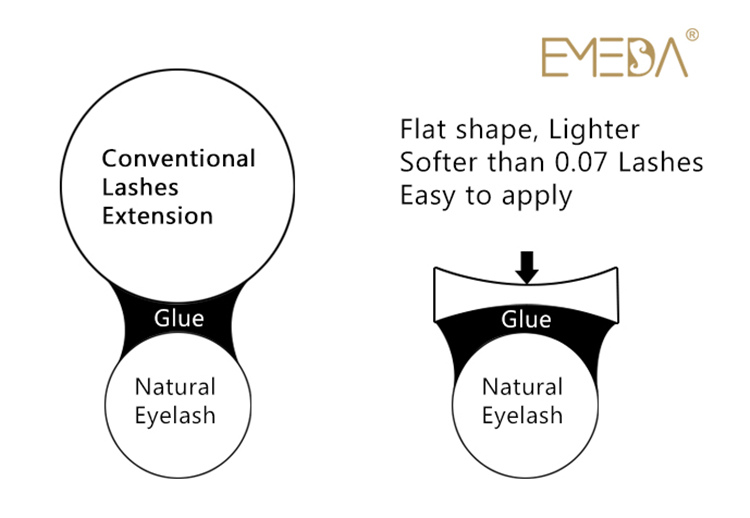 Because of special oval shape, flat lashes are softer and lighter than regular lash extensions.

Double split tips on the end.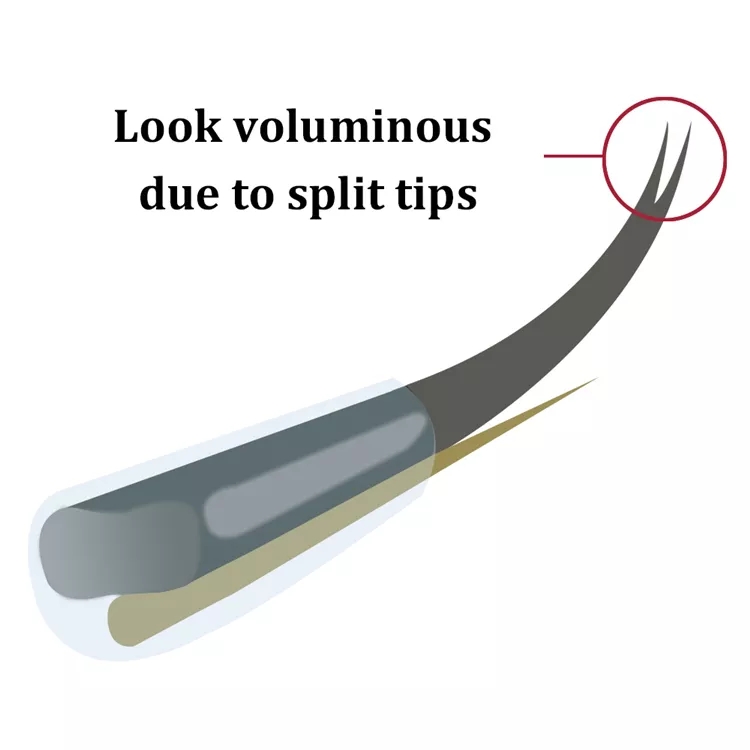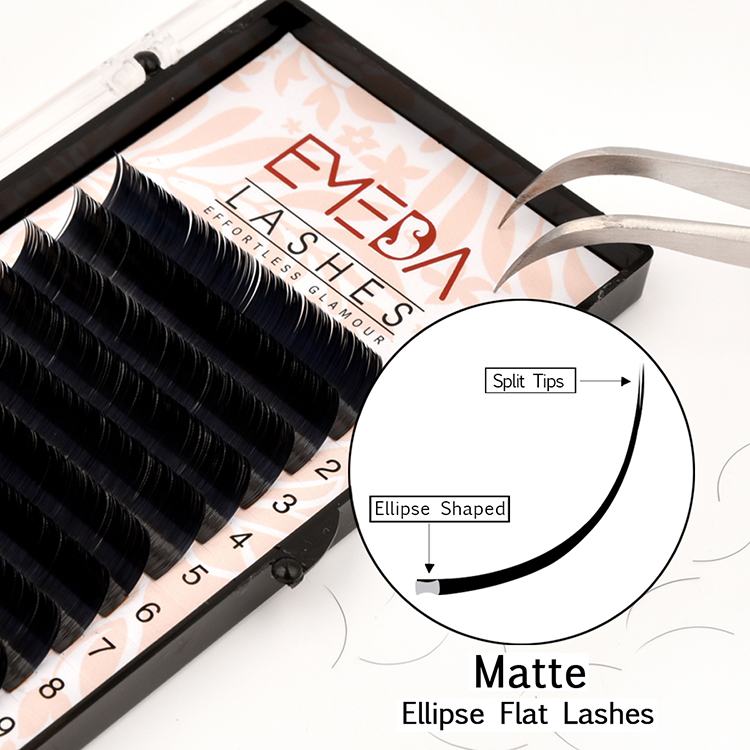 Compared to other flat lashes, our lashes are more tend to matte black color. it will more closer to natural black.