8D 0.07mm C D Curl Premade Fans Eyelash Extensions

Product Details:

1) Brand: EMEDA.
2) Material: PBT from Korea.
3) Color: matte black.
4) Style: 8D
5) Curl: C D
6) Length:

Single length: 8/9/10/11/12


Mixed length:

8-12mm(Mix way: 8*1,9*1,10*1,11*1,12*1lines)


7) Thickness: 0.07mm
8) Clusters: 40 clusters each line, 5 lines in a tray, total is 200 clusters




Product pictures: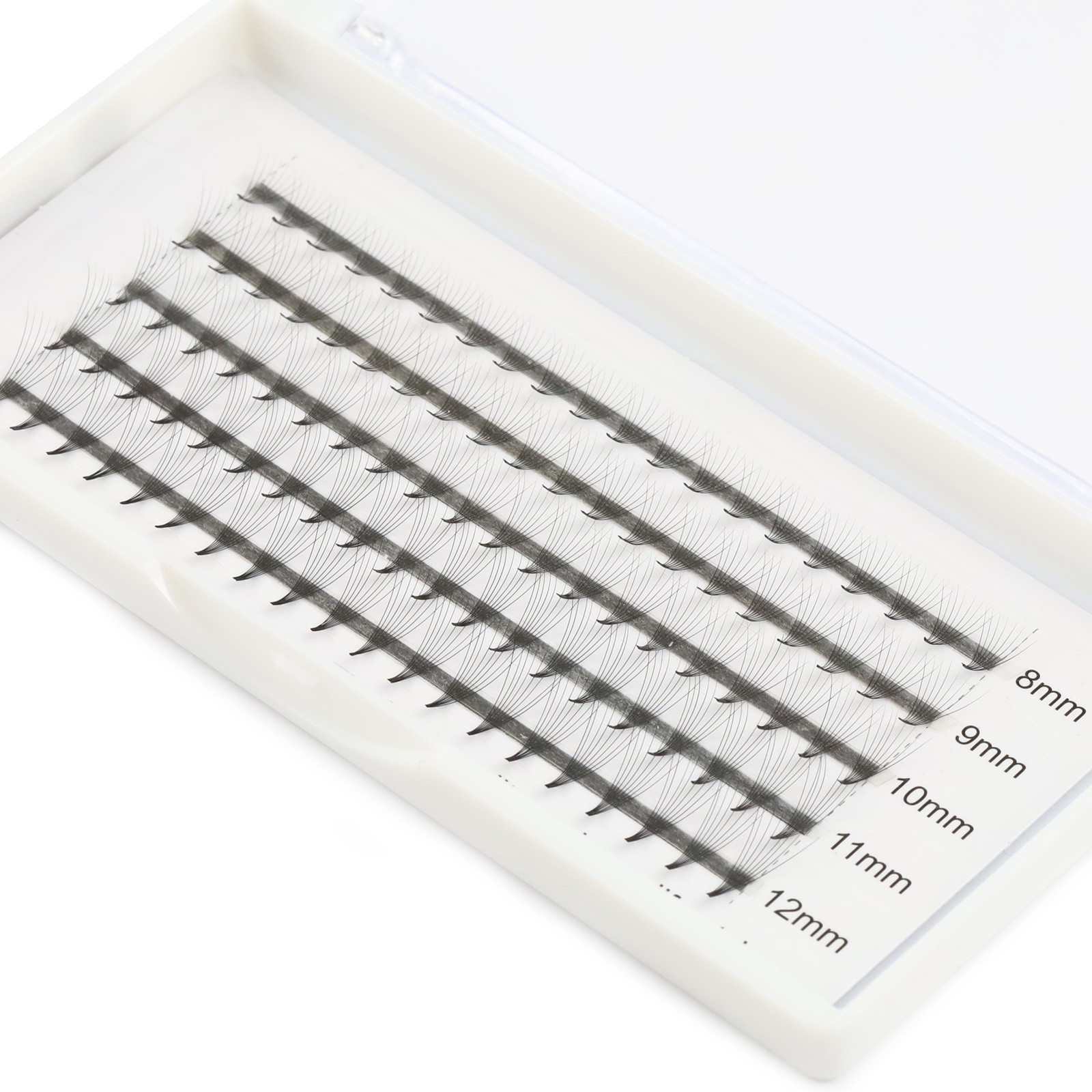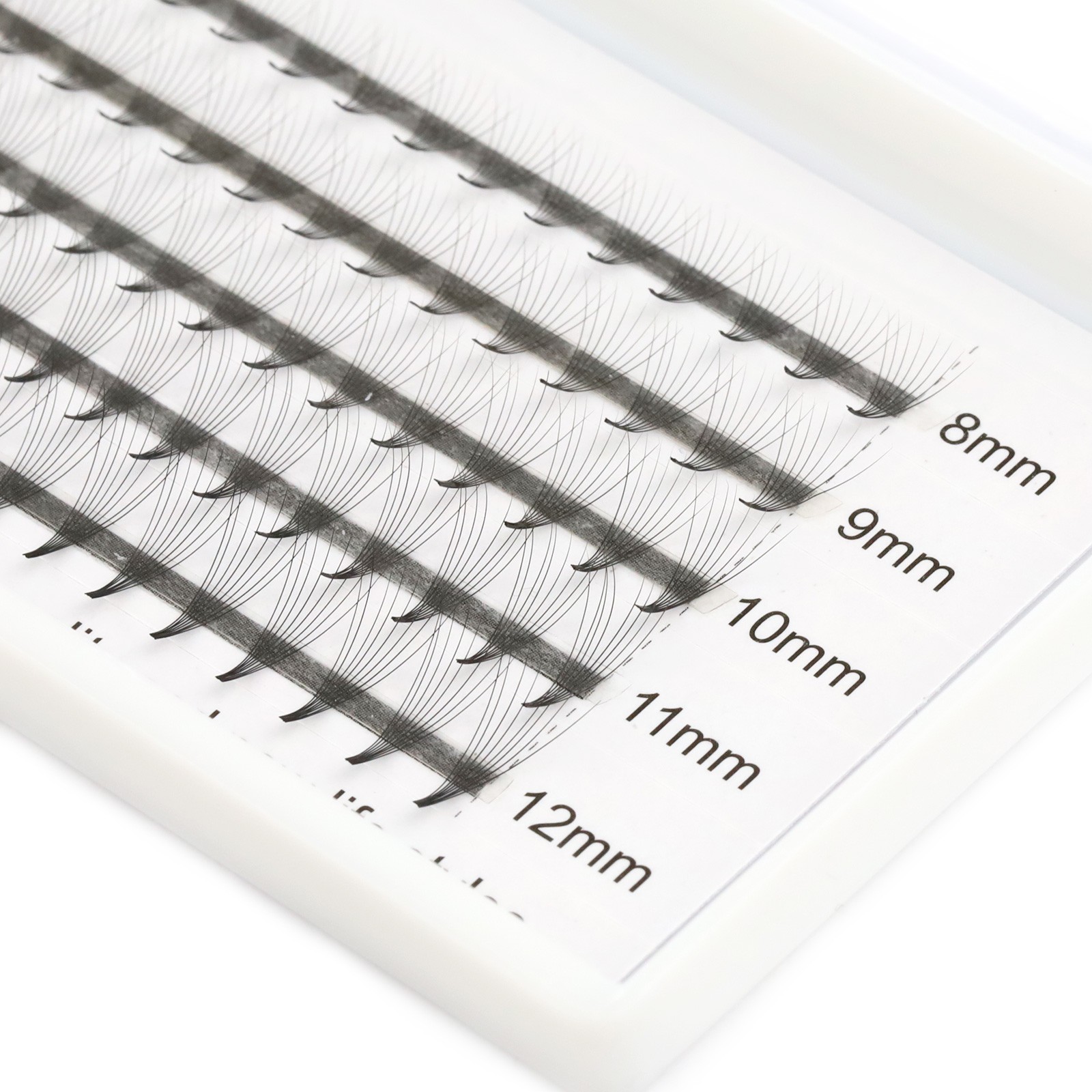 Sets of special premade fans that professional use, proving luxury feel and comfort by saving time and effort.

Our premade fans are professionally used by the certified technicians at salons.
Private label: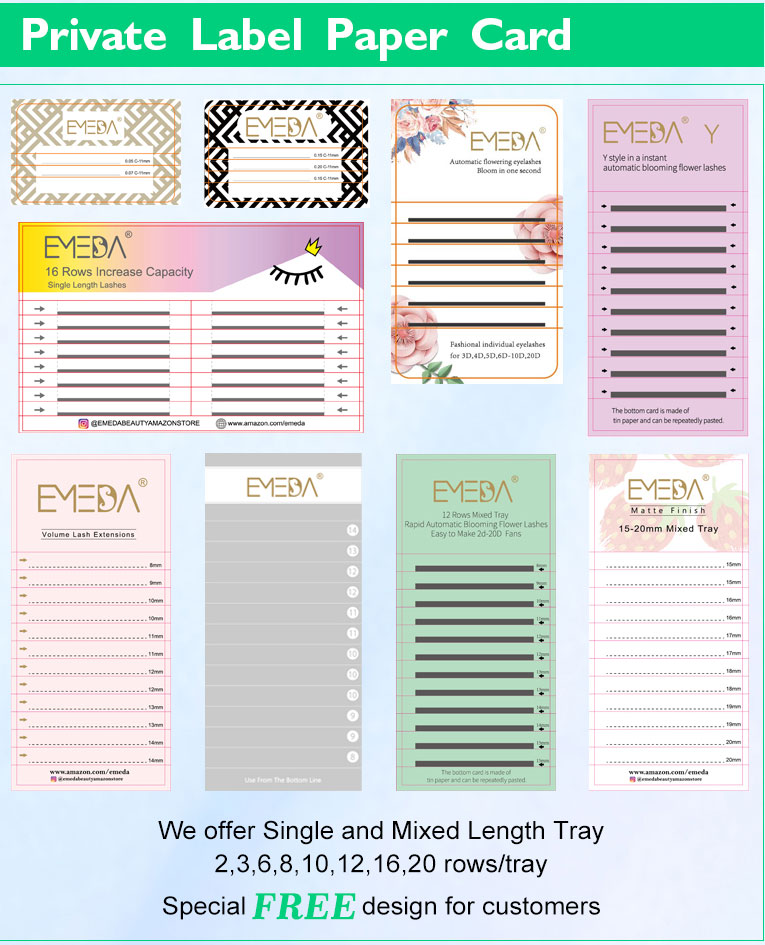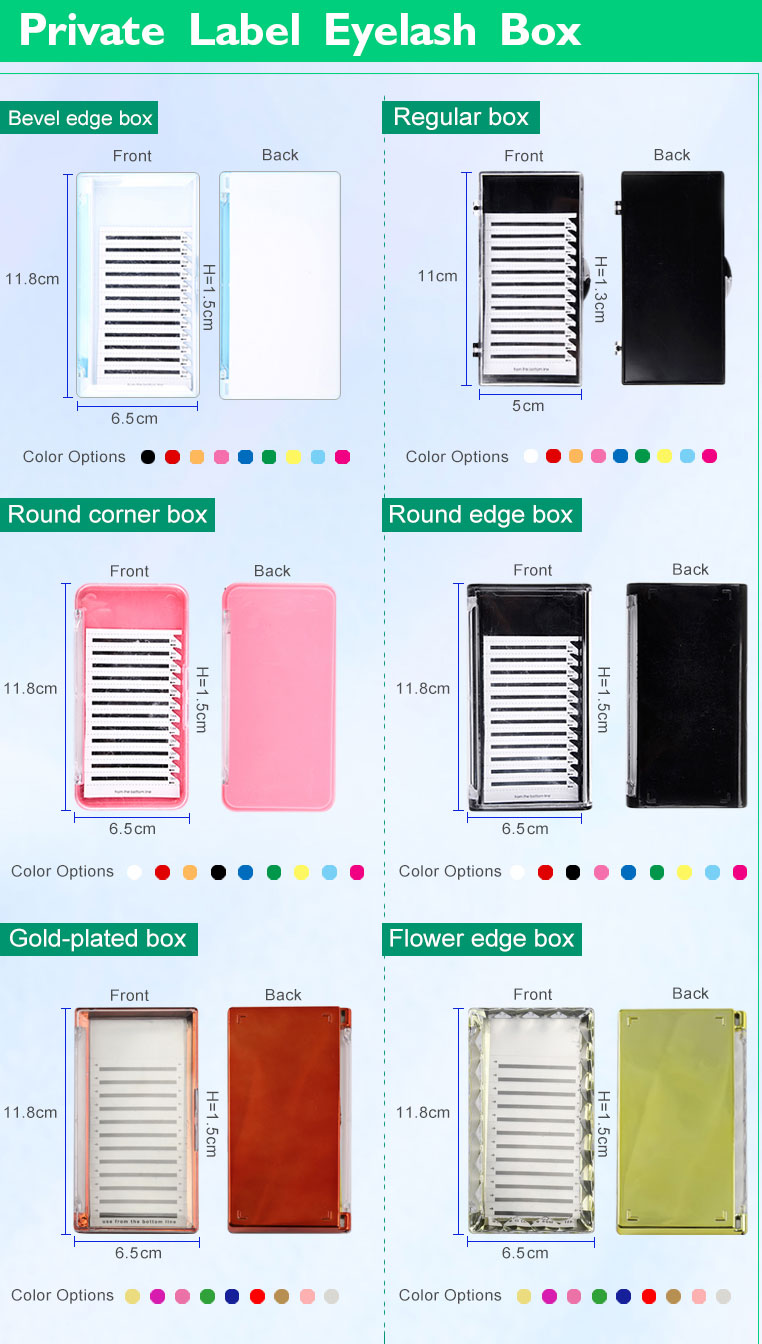 Our designers can make logo for custmers, you will have your own brand.
Customers can choose the patter you like.
We can do all kinds of boxes.