Automatic Flower Eyelash Easy Fanning Blooming Volume Eyelash
Details of products

| | |
| --- | --- |
| Products Name | Blooming volume eyelash |
| Material | Top quality Korea PBT |
| Length | 7-18mm |
| Thickness | 0.05mm,0.07mm |
| Curl | J/B/C/D |
| MOQ | 100 trays |
| Payment Menthod | Paypal/Western Union/Bank Transfer |
| Courier | DHL/TNT/UPS/FEDEX |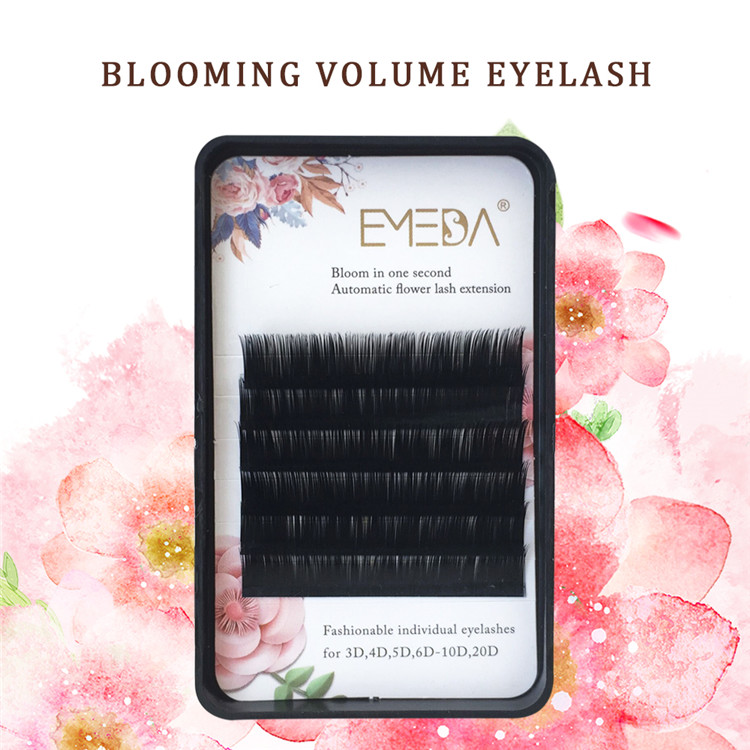 Easily grafted eyelashes.

Traditional eyelash grafting takes 90 minutes.
Blooming volume eyelash grafting takes only 30 minutes.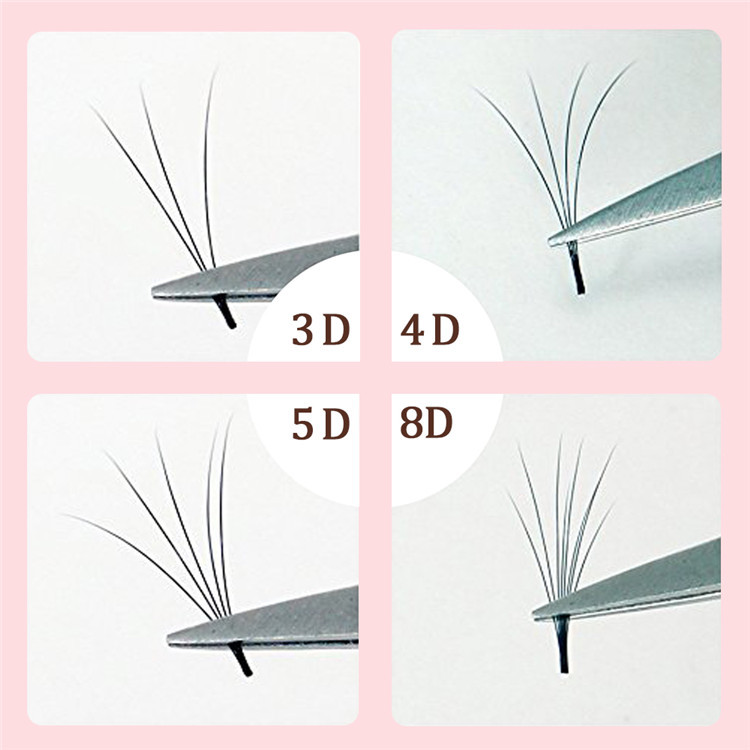 It can blossom without technology and eyelashes are not scattered.
Flowering is more natural and larger.
Just one clip, the eyelashes will spread like automatic flowering,easily and beautiful.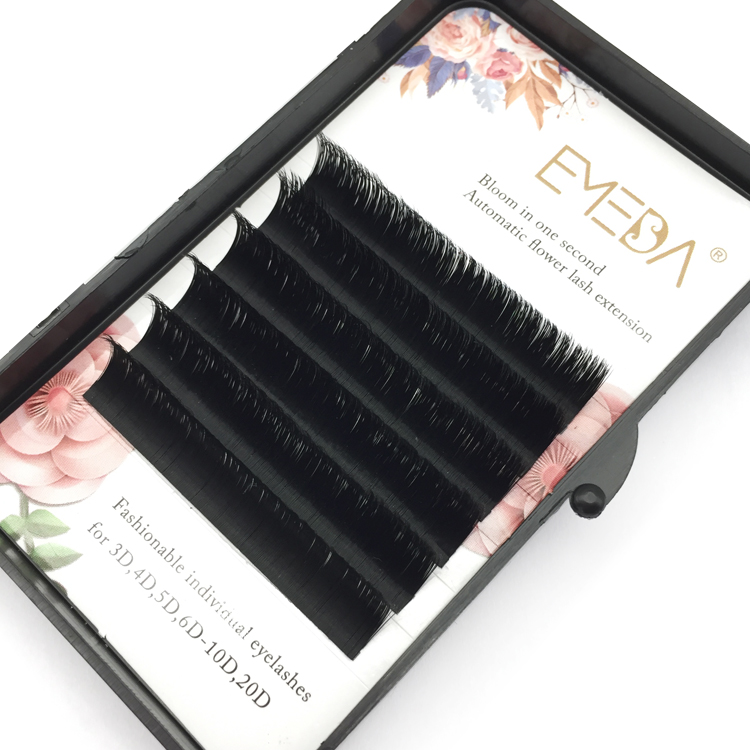 The eyelash are handmade from Korean black PBT material.

As Korean lashes are so soft and light,It is the best choose for eyelash extensions.
Easy to remove,no residue,stable curl,grafting easily eyelash extensions,salon perfect use.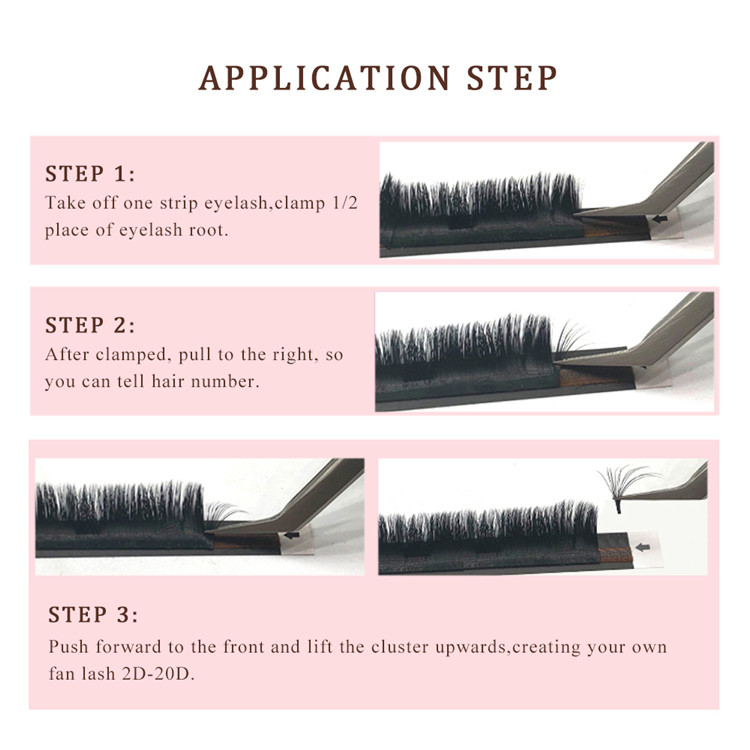 Application step:
STEP1:Take off one strip eyelash,clamo 1/2 place of eyelash root.
STEP2:After clamped,pull to the right,so you can tell hair number.
STEP3:Push forward to the front and lift the cluster upwards,creating your own fan lash 2D-20D.
Contact Monica for more lashes styles
Monica: whatsapp: +86 185 6261 5183
Email: mink@emedaeyelsh.com
Pricate label papercards and eyelash extension boxes
Pricate label papercards and eyelash extension boxes shown below is for you to choose from.
We offer single and mixed length trays.
Customize according to customer requirements.

Eyelash extension tools and relate products
EMEDA not only provides you with high quality eyelashes,
but also provides you with corresponding eyelash extension tools.
There are other eyelash products for you to choose from.


You may like:
Strong lashes glue for mink lashes Korean eyelash glue latex free and waterproof strip lashes glue XJ18