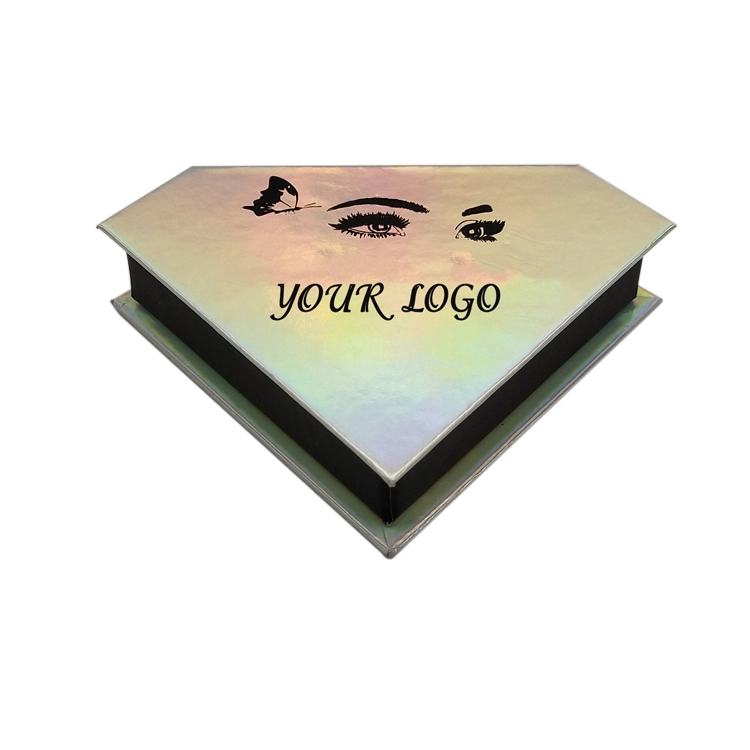 Diamond shape magnetic boxes with laser surface of paper
Your logo can instead of the logo on the boxes
You can do any color of the boxes
Our High Quality Lash Diamond Packaging offers a range of customized wholesale magnetic eyelash boxes that are designed to elevate your lash game. We understand the importance of presenting your magnetic eyelashes in a luxurious and eye-catching manner, and our packaging solutions are tailored to meet those needs.

Our lash diamond packaging is crafted with meticulous attention to detail, ensuring that your magnetic eyelashes are not only protected but also beautifully showcased. The durable design and secure magnetic closure provide a safe storage solution, keeping your lashes intact and ready for use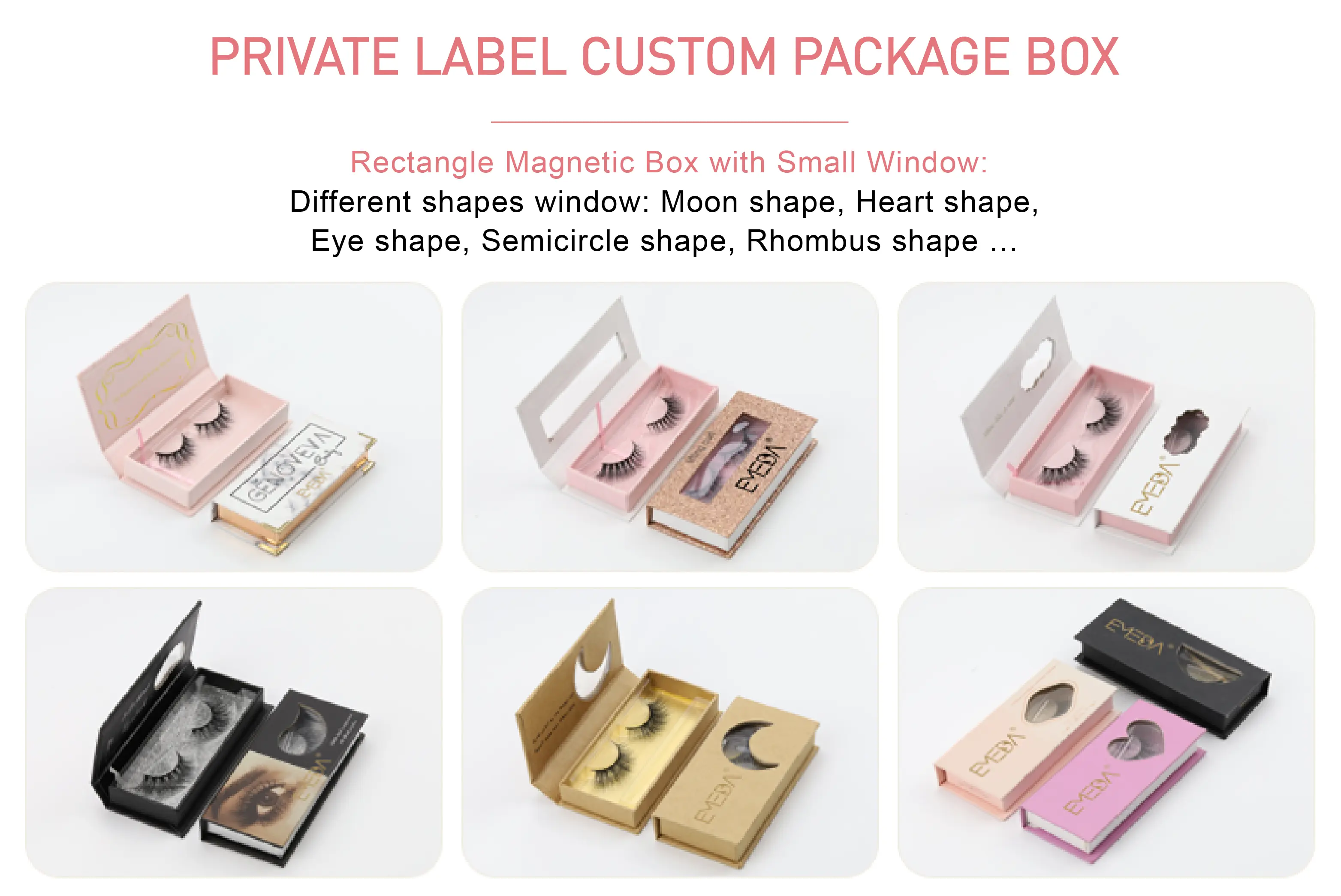 What sets our lash diamond packaging apart is the ability to customize it according to your preferences. Whether you want to add your brand logo, design, or any other personal touch, we offer customizable options to create a unique packaging experience that reflects your brand identity.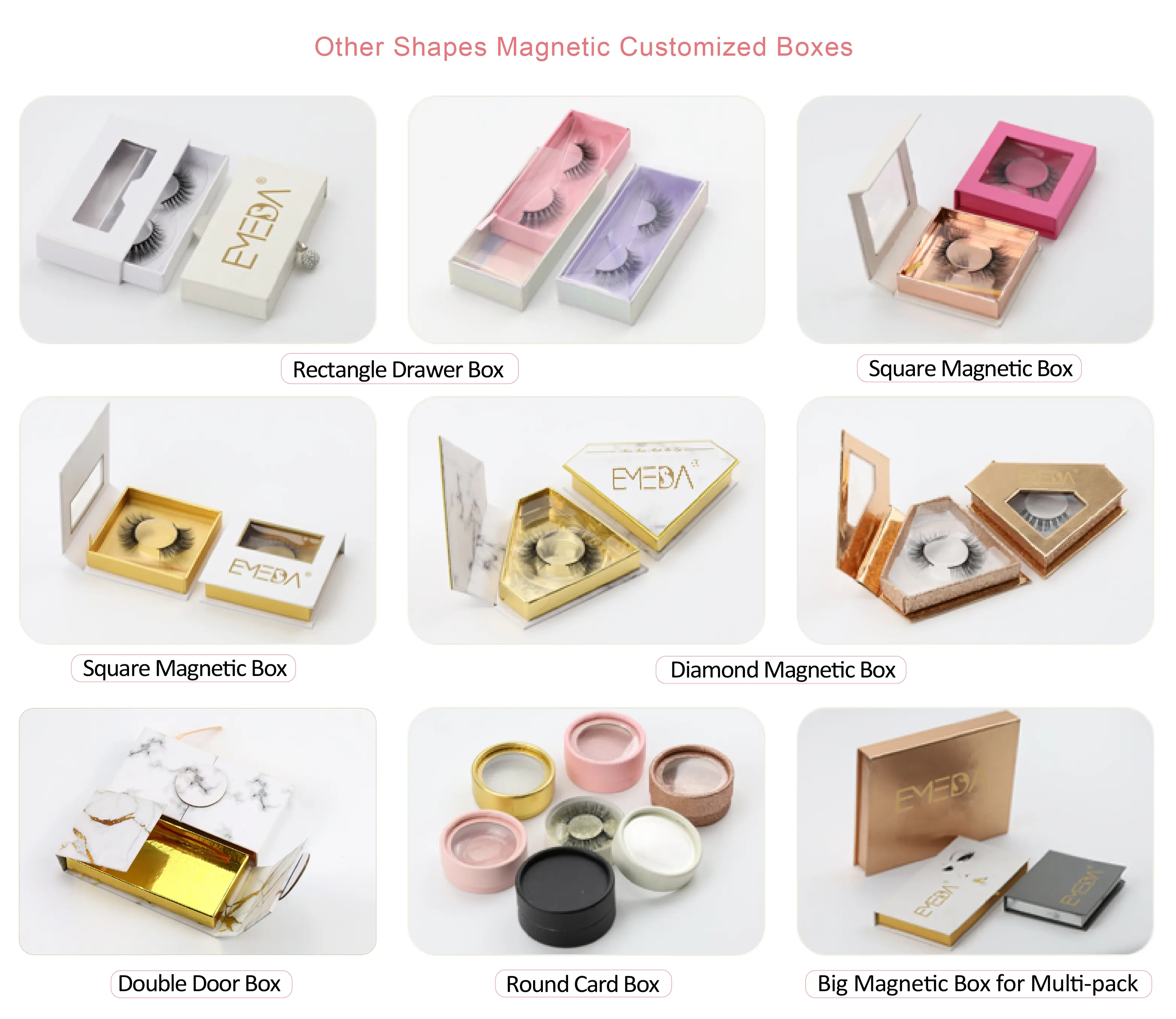 By choosing our wholesale magnetic eyelash boxes, you can enjoy high-quality packaging at affordable prices. We believe that quality should not be compromised by cost, and our competitive wholesale prices make it accessible for lash businesses and individuals alike.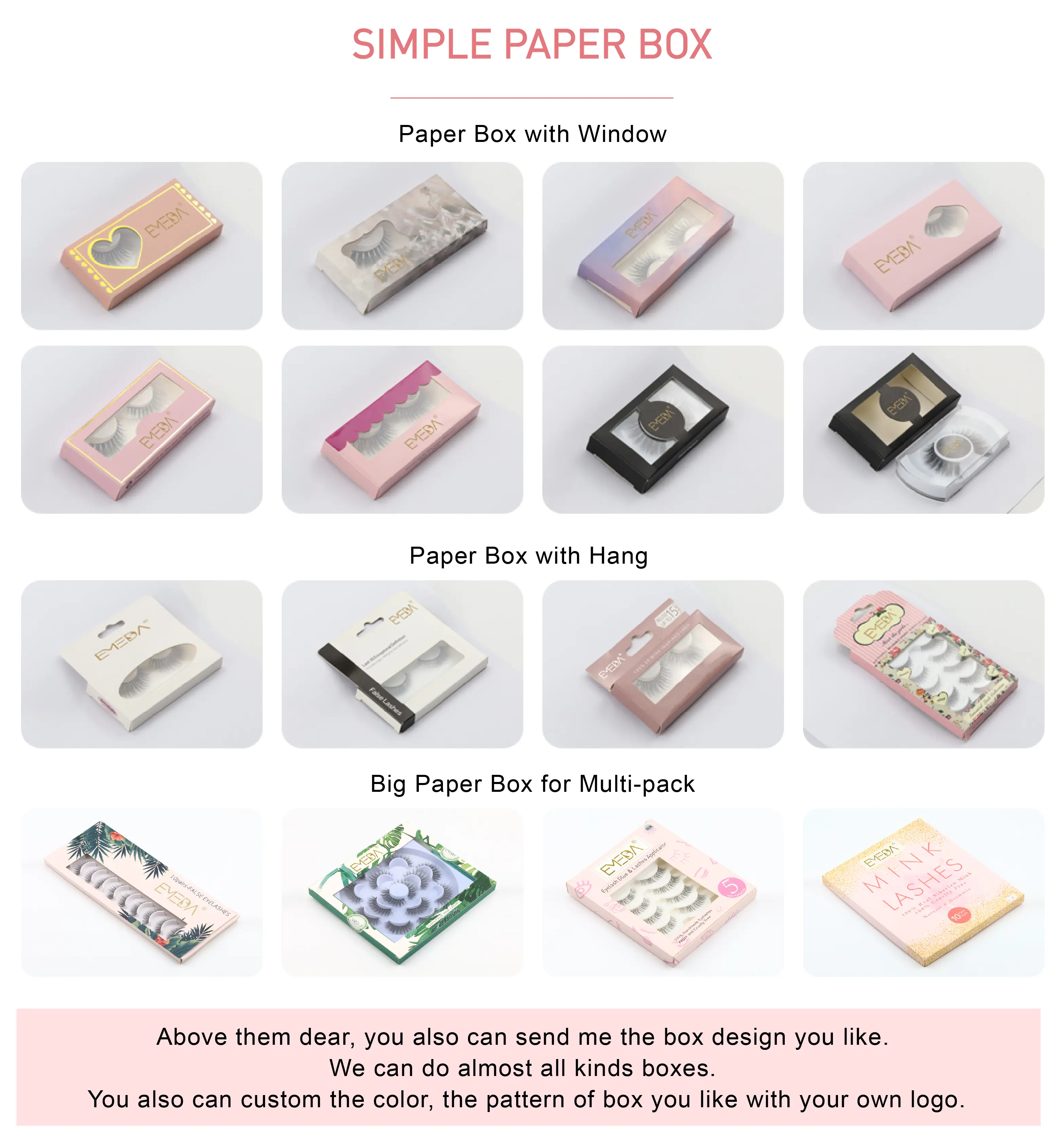 our customized wholesale magnetic eyelash boxes offer a high-quality and customizable packaging solution for your magnetic eyelashes. With our attention to detail, secure storage, and affordable prices, you can showcase your lashes with elegance and sophistication. Choose our High Quality Lash Diamond Packaging and take your lash game to the next level.
If you want know more details,please feel free to contact us
whatsapp+86 18562611509
email: sales20@emedahair.com