More Introduction about Volume Eyelash Extensions
∵Material: Korea pbt feiber
∵Size: 0.03 0.05 0.07 0.1 0.12 0.15 0.18 0.2mm thickness
J B C D curl
8-15mm mix and single length
∵Service: Make logo and box
∵MOQ: 5 trays for each size
∵Advantage: Matte black, soft and easily make fans
Product picture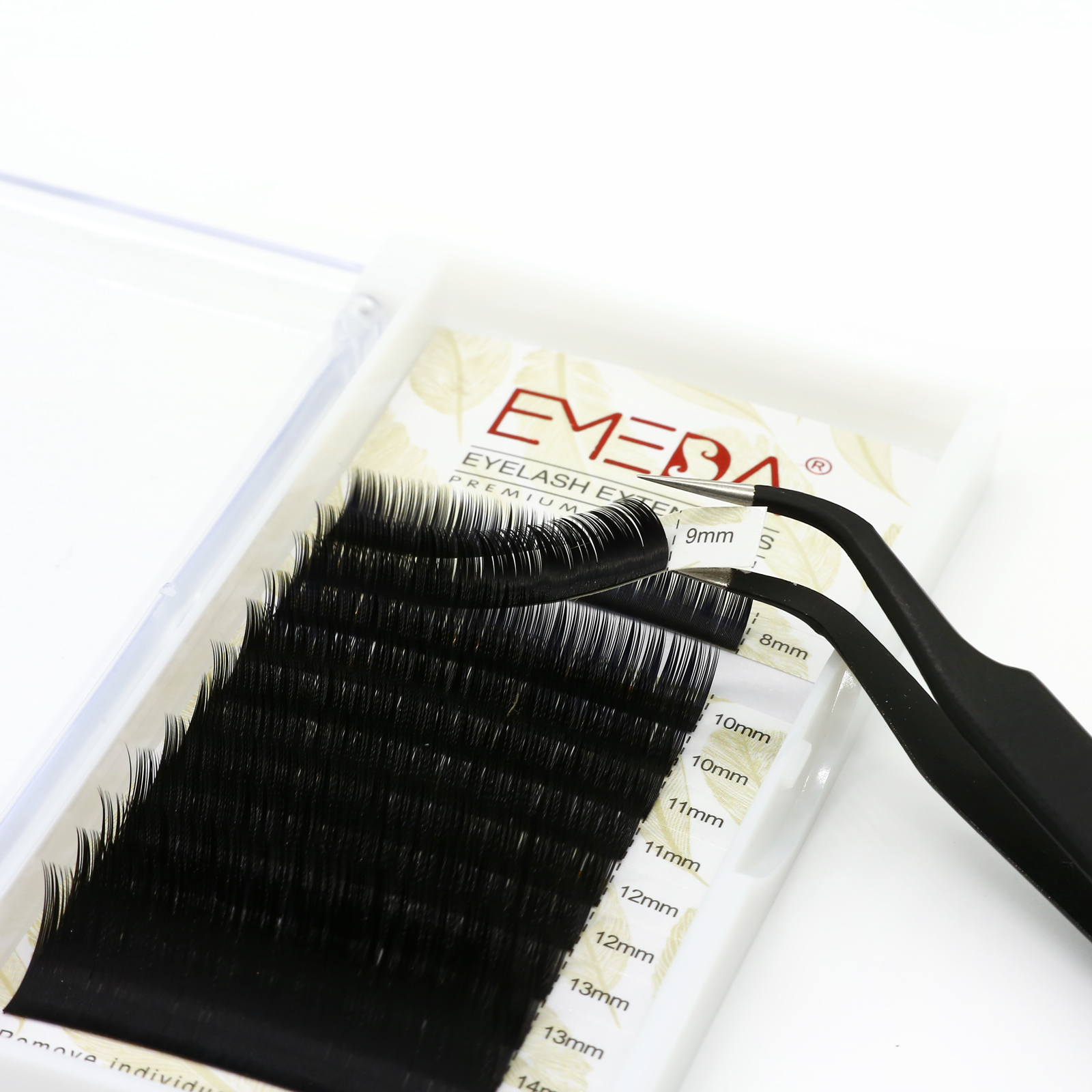 What is eyelash extensions?
Classic lash extensions are applied onto one natural lash with various length,thickness, curl and make your eyes more shine.

A full set approximately needs 70-100 lashes per eye and may take from 90-120 minutes.

Volume lashes involves the application of many fans onto one natural lash. Russian volume lash extension will give you a volumious and amazing look. It will take from 90-120 lashes per eye.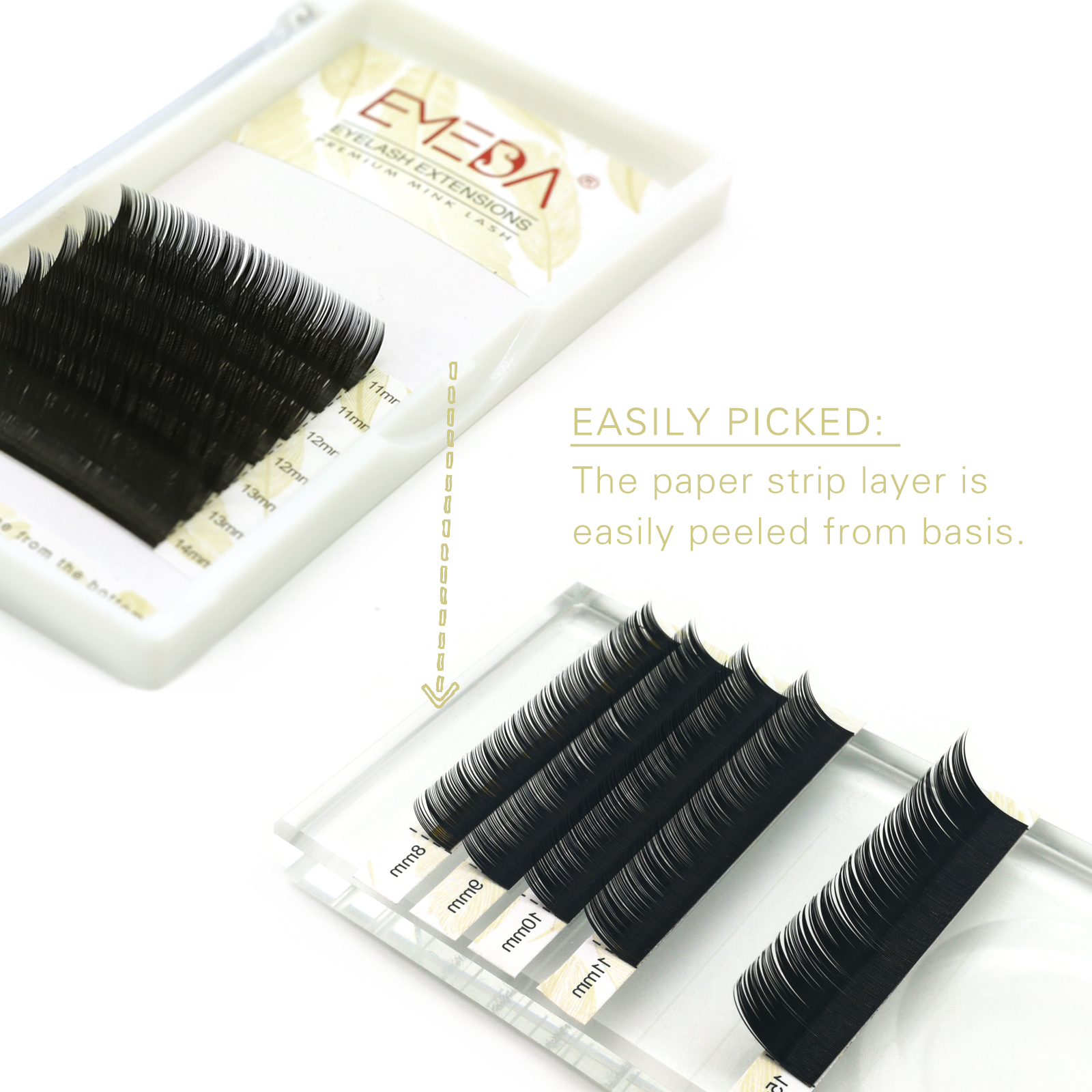 Why choose Emeda eyelash extensions?
The paper strip is easily picked up from the lash tray, no any residue.

Emeda eyelash extensions easily make fans

We use special technology, so the curl is not easy to deform and can keep for a long time.
Free Samples Offered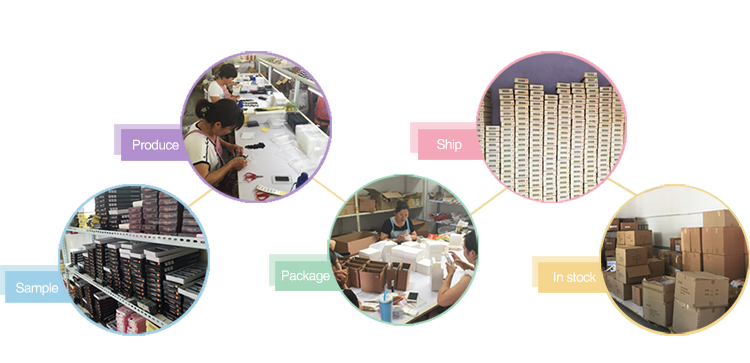 Most of customers would like to try samples at the first time before they place a big order.
In order to send to customers as soon as possible, we prepare much size in our warehouse.
Our professioal inspector will check the quality two times before delivering.
So the quality is surely guaranteed.