WOW!There a Big Difference between use SUPER BONDER or not use!!
Faster transparent private label korea bonder lash extension glue
Bonder Lash extension glue Description

bonder seals the adhesive effectively – WITHOUT shock curing.
only need like one small drop of the bonder,expedites the drying process of lash adheives by dehydrating the adhesive,instantly polymerises the gule
Maximises retention by up to 30%,works With Any Adhesive,reduces sensitivity And Irritation,and the Lashes Are Safe To Get Wet Just 3 Mins Later.Using lash bonder you no longer need to use a Nanomister or Nebulizer at the end of the treatment!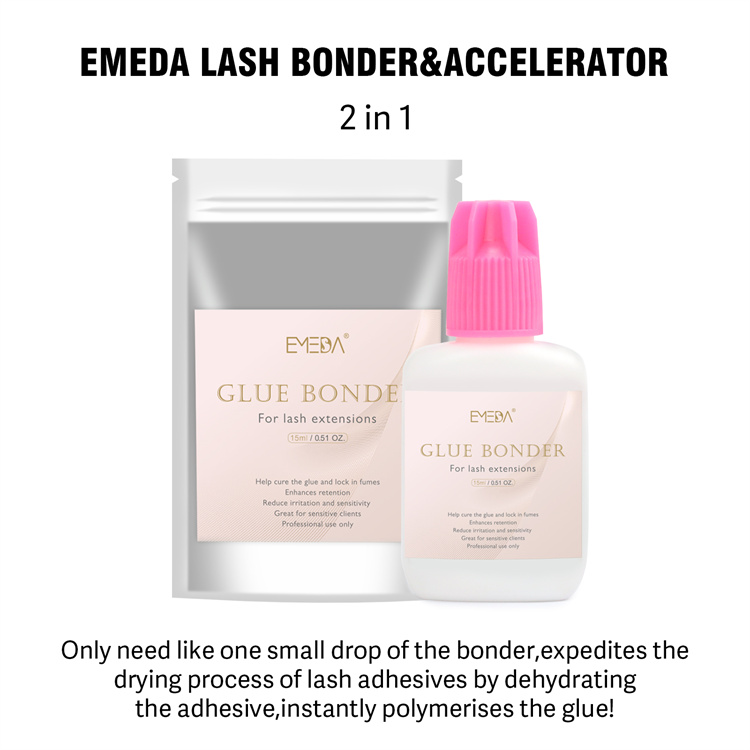 How to use Bonder Lash extension glue?
method 1
step1:apply a small amount of lash bonder to the base of the lashes with disposable micro brush

with disposable micro brush swabs.
step2:pick up the eyelashes and dip them into the glue
step3:start lash extensions
method2
step1:pick up the eyelashes and dip them into the gule
step2:start lash extensions
step3:after finished,use a disposable micro brushi to apply a small amount of lashi bonder to the base
of the lashes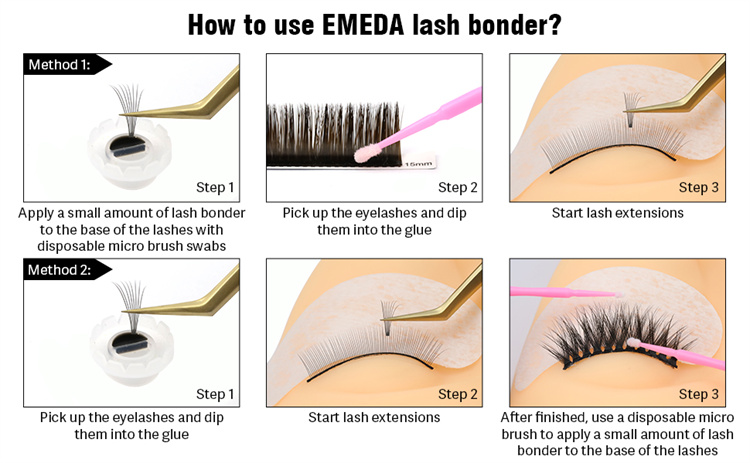 Bonder Lash extension glue Advantage
Emeda lash bonder is an accelerator for eyelash extensions glue that need to use with eyelash extension
glue.lash bonder creates a strong bond that maximizes the retention of eyelash extension.
Our lash bonder also adds elasticity to the adhesive bonding points, providing additional flexibility,thus making them seamless to touch and less prone to break. which helps maximize retention and keeps your clients satisfied!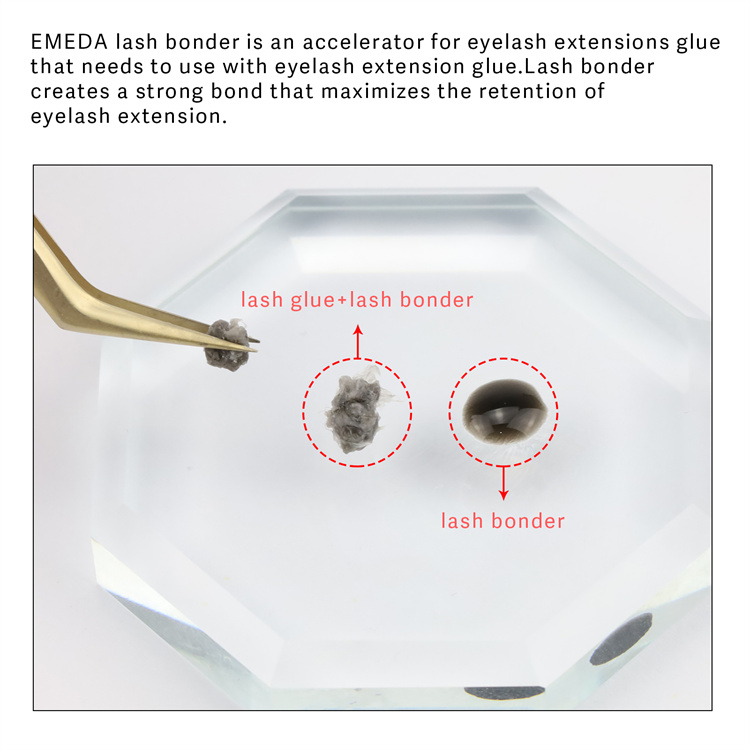 matters needing attention:
forbidden to do the following things!
not lash glue not applicable to false evelashes prohibit into the eye
Our products can better help your business!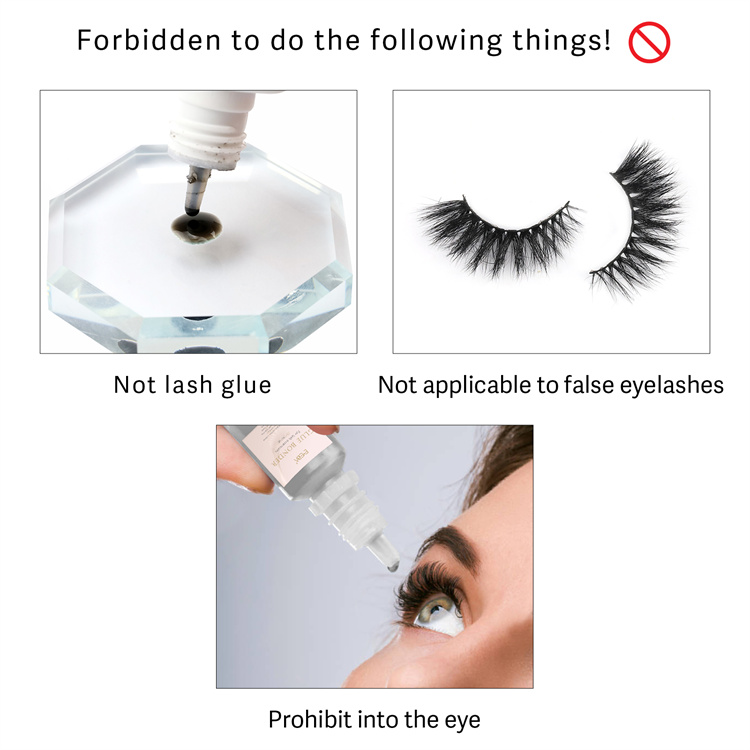 Bonder Lash extension glue Related Products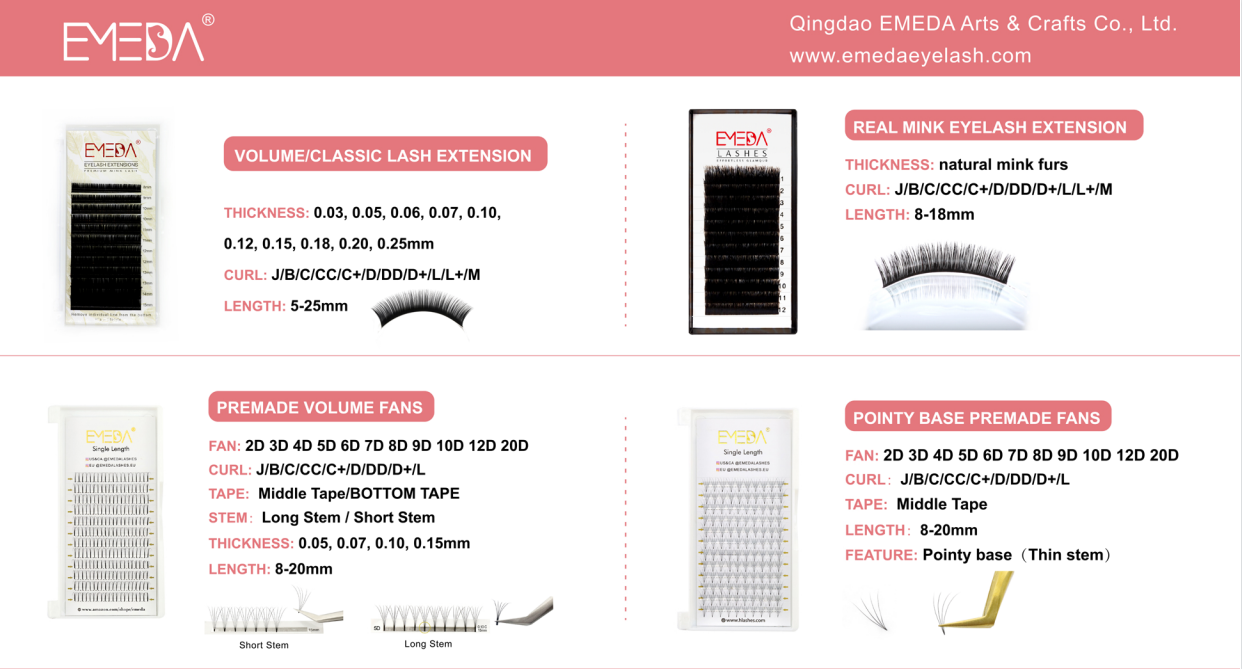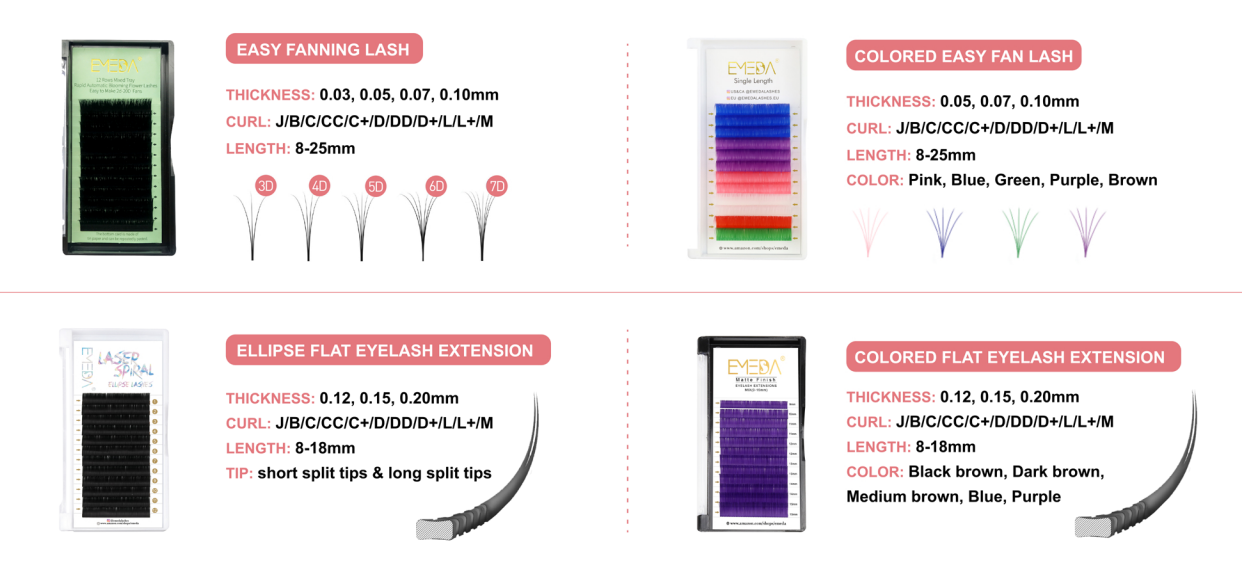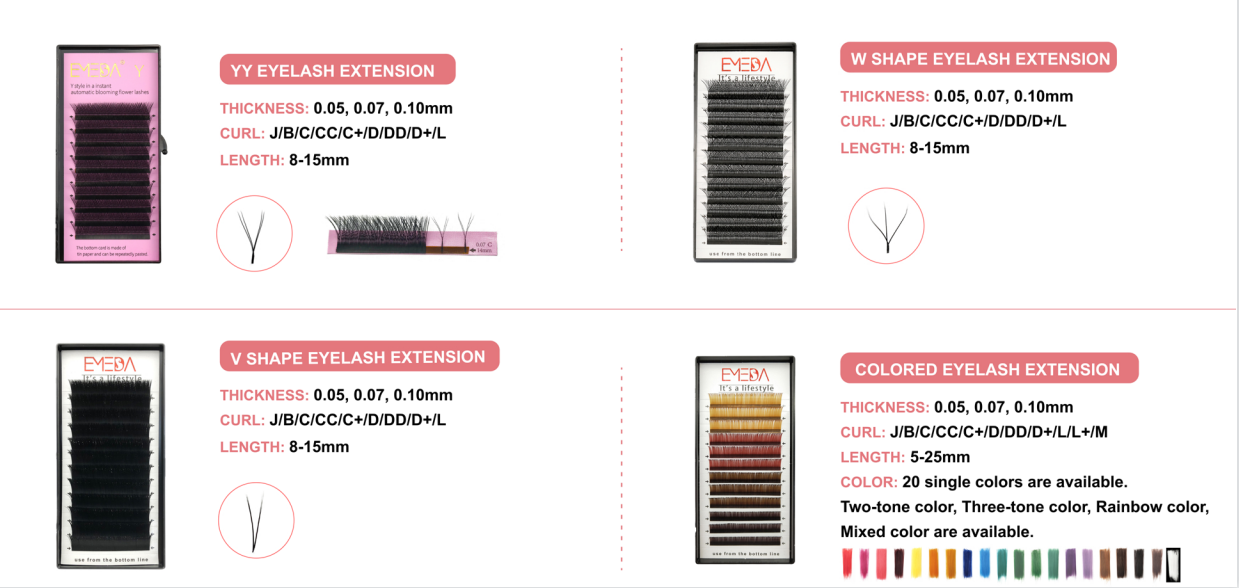 You may like
Contact us for more details
Whatsapp:8618562611508
Email:sales06@emedaeyelash.com