Eyelash Vendors Wholesale Automatic Flowering Eyelashes
EMEDA eyelash vendors supply new style eyelashes extensions-automatic flowering eyelashes,Bloom in one second.
A selection of 3-5 for a cluster of grafted to a lash on the eyelash method for the automatic flowering eyelash.If you take a cluster from the strip,the lashes will spread just like automatic flowering,regardless of flowers to take a few are in a lashes.
1.Automatic flowering eyelashes detail:

Material: Black PBT Material from Korea
Brand Name: OEM/EMEDA
Color: Natural black
Thickness:0.05/0.07
Curl: J,B,C,D
Custom Packaging: supplied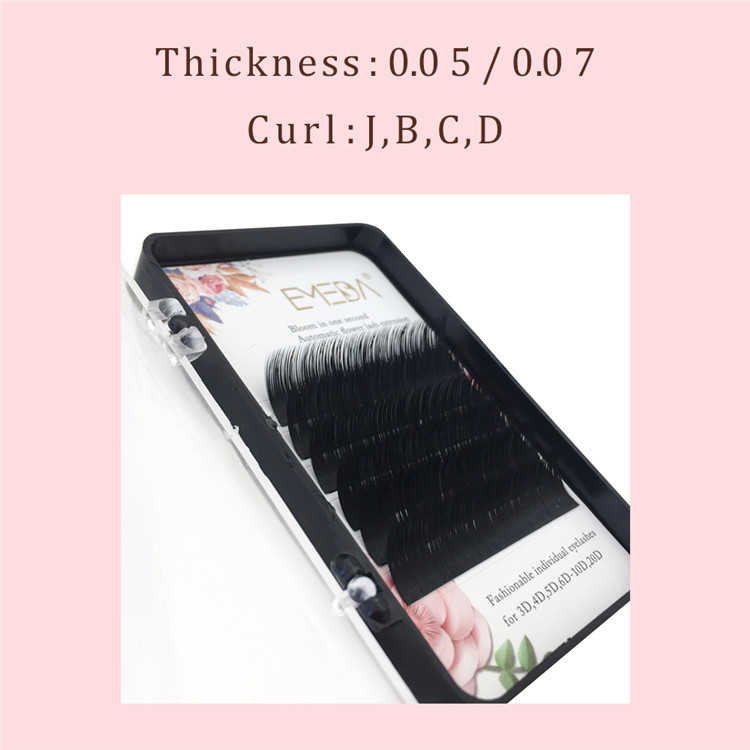 2.More Detail For Eyelashes:
Premium Material: The eyelashes made with black PBT material from Korea and handmade. As Korean silk lashes are so soft and light, it's the best choose for eyelash extensions.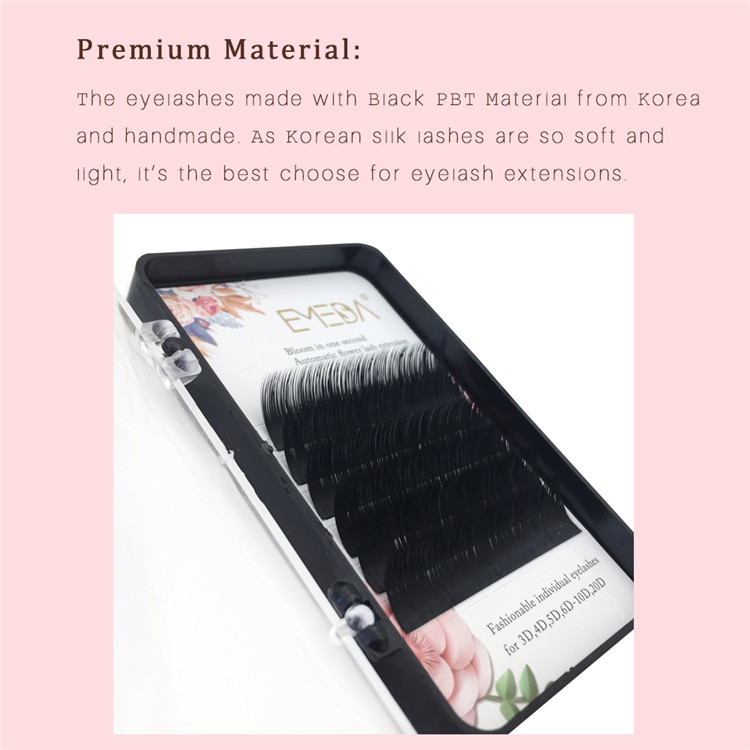 Profession: easy to remove, no residue, stable curl, grafting easily eyelash extensions, salon perfect use.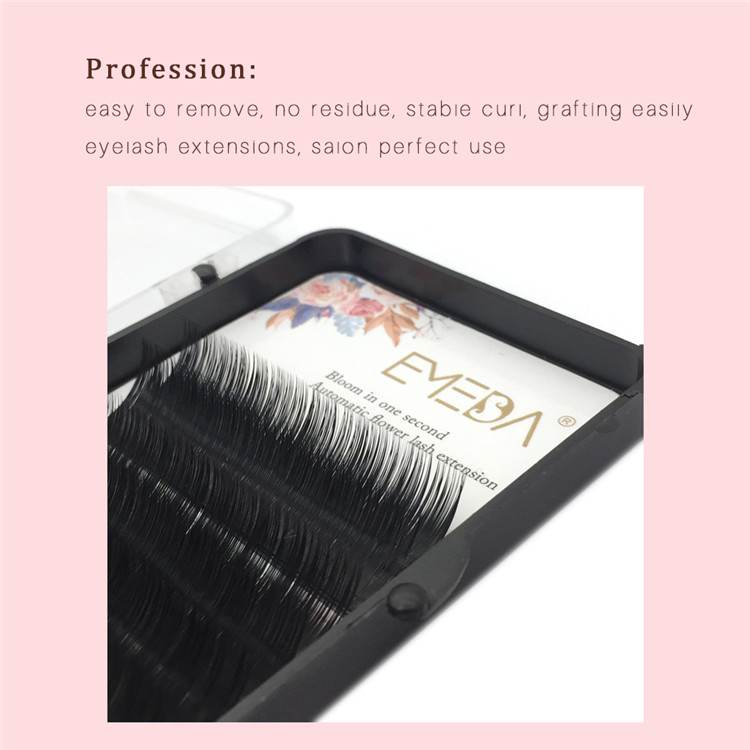 One second blossom: If you want to open a few lashes, you just need to grab a few lashes. The root of the eyelashes will not separate, any flowering, and novices can operate.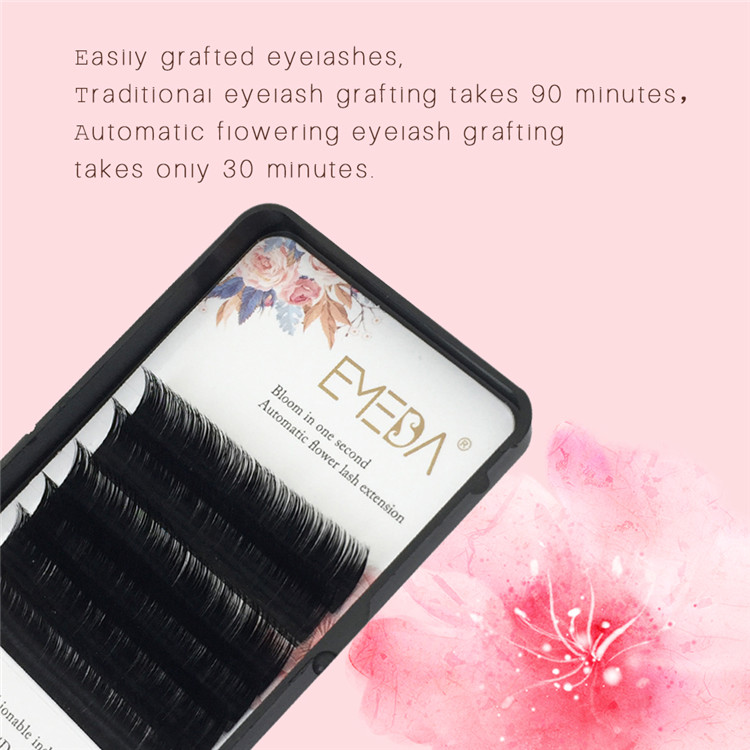 3.Application step:
Step1.Take off one strip eyelash, clamp 1/2 place of eyelash root.
Step2.After clamped, pull to the right, so you can tell hairs number.
Step3.Push forward to the front and lift the cluster upwards,creating your own fan lash 2D-20D.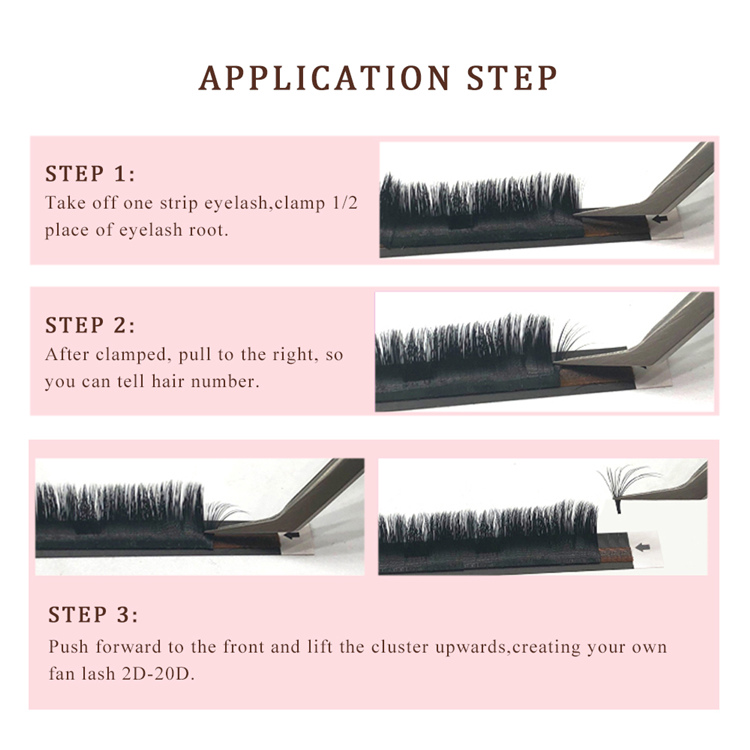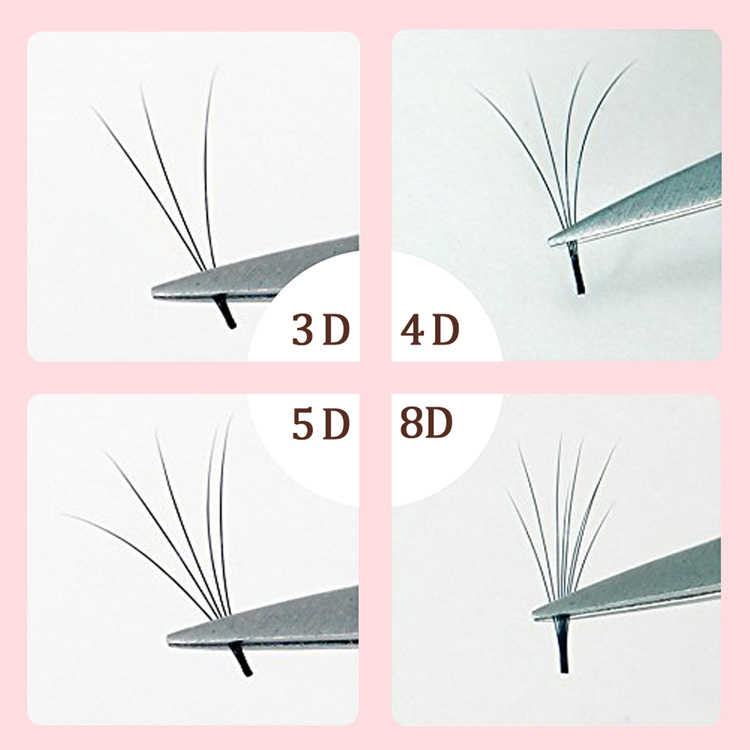 4.Custom Private Label And Packaging: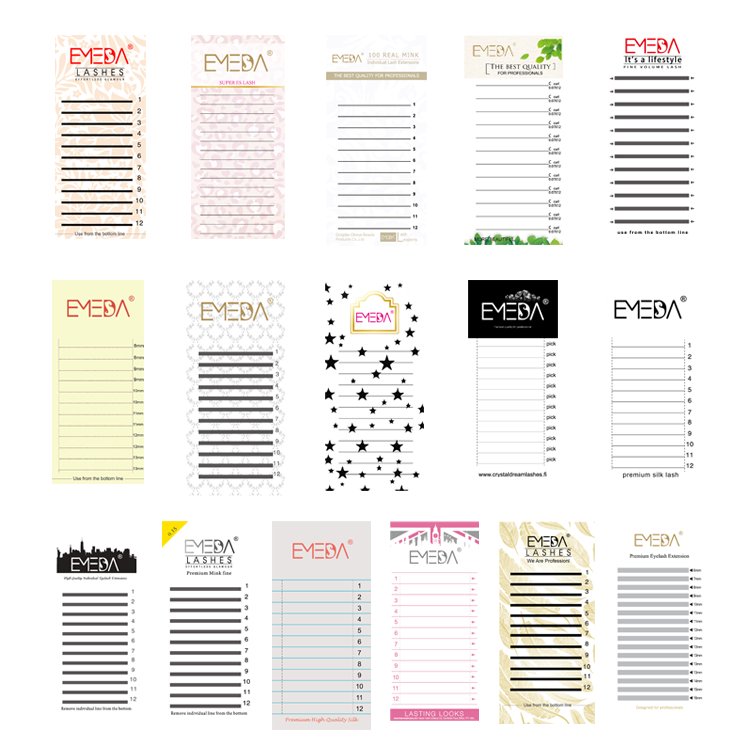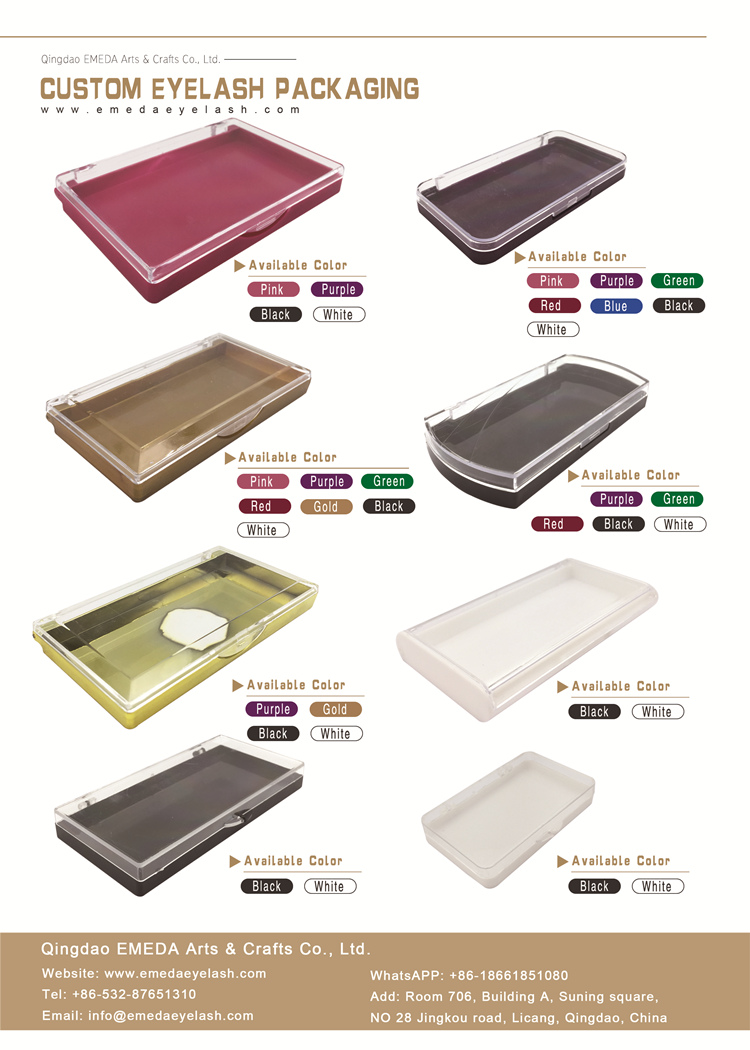 You may like: