More Details about Korea PBT Fiber 0.03-0.25mm C D Silk Classic Eyelash
▲Material: Premium Korea PBT Fiber
▲Size: 0.03-0.25mm thickness
J B C D curl
8-15mm mix and single length
▲Customization: Make private label and package
▲Delivery time: 1-15 days
▲Feature: Easily make fans, matte black and lightweight
Product picture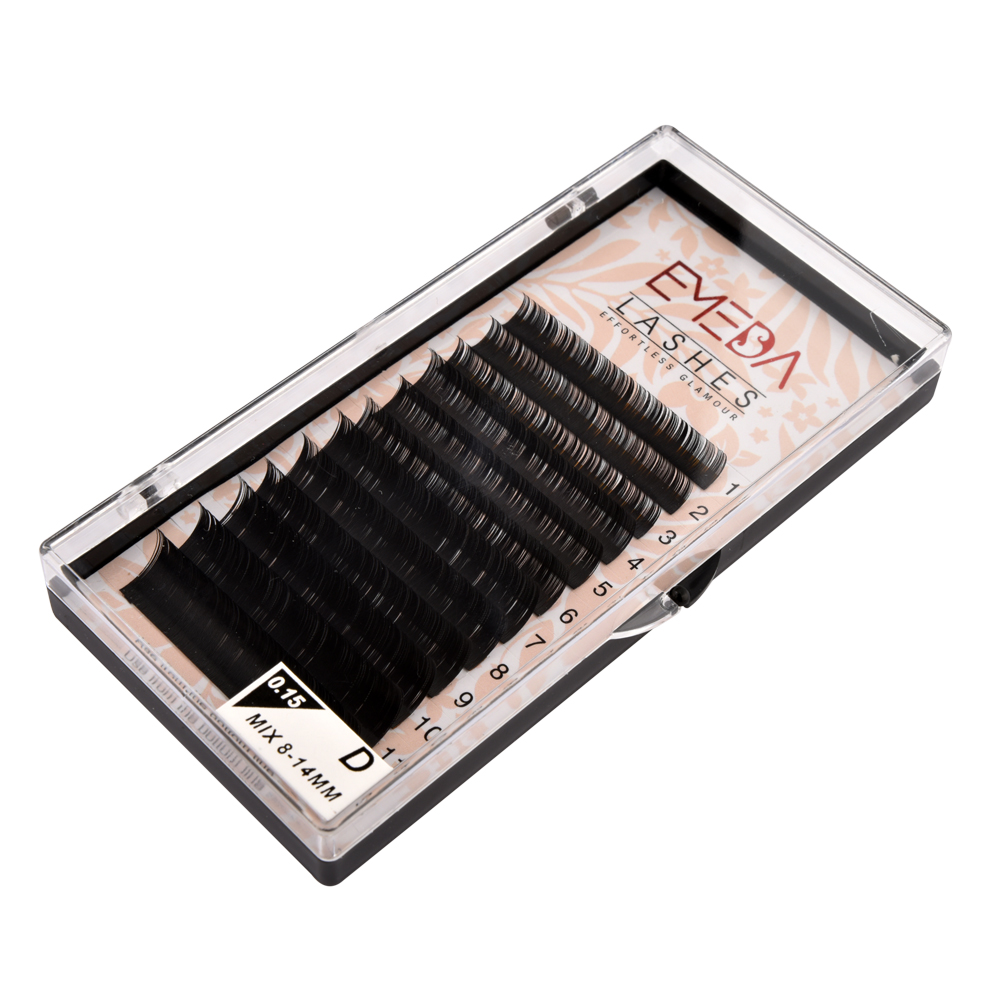 Why do people need to apply eyelash extensions?
Eyelash extension is a beauty treatment that can give customers a thicker,longer and more glamorous look.
Usually applying eyelash extensions needs 70-100 eyelashes per eye. No any damage to eyes.
It will take 90-120 minutes to apply.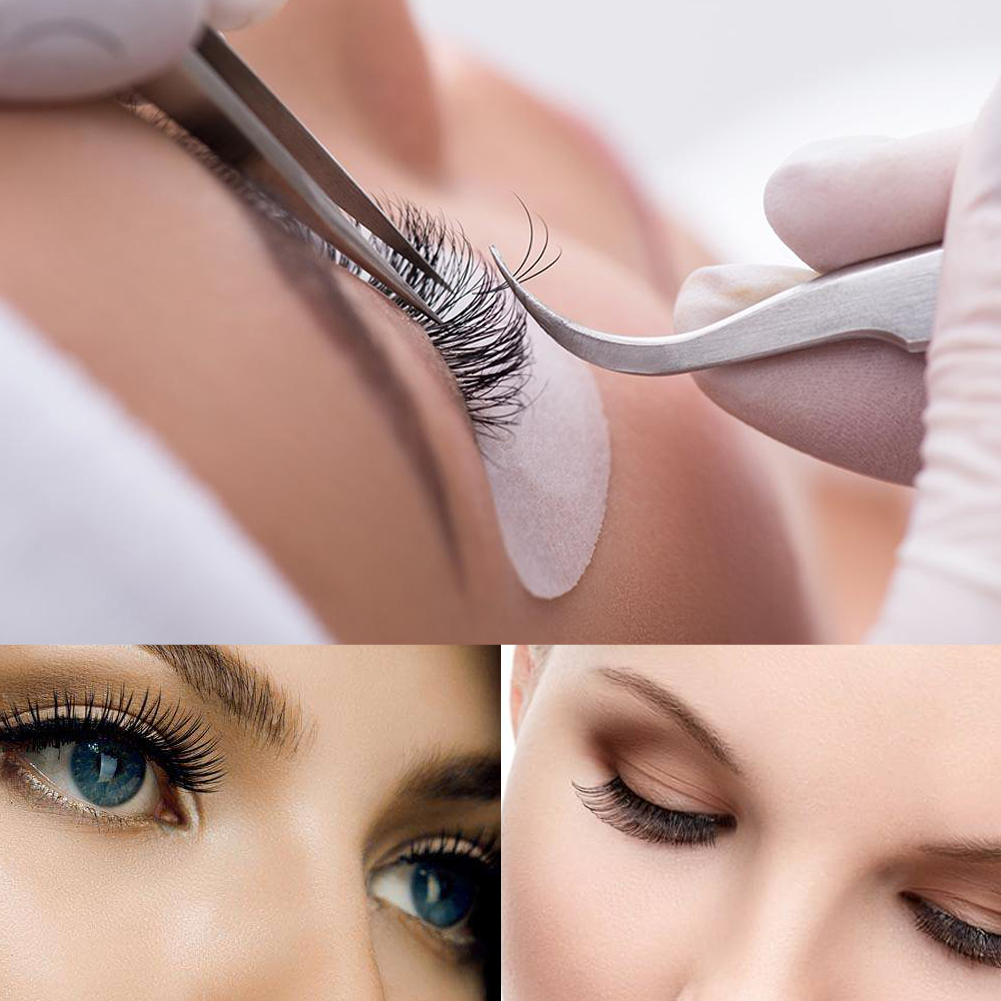 What is the difference between classic lash and volume lash extension?
Size: 0.03-0.05mm thickness is volume lash; 0.1-0.25mm thickness is suitable for classic lash

Application: The procedure of applying volume lashes is that a skilled technician pick up many fans onto one natural lash.
Classic lash is that one eyelash extension is onto one natual lash.
3. For volume lashes: customers need a skill to make fans. It is more difficult than classic lash.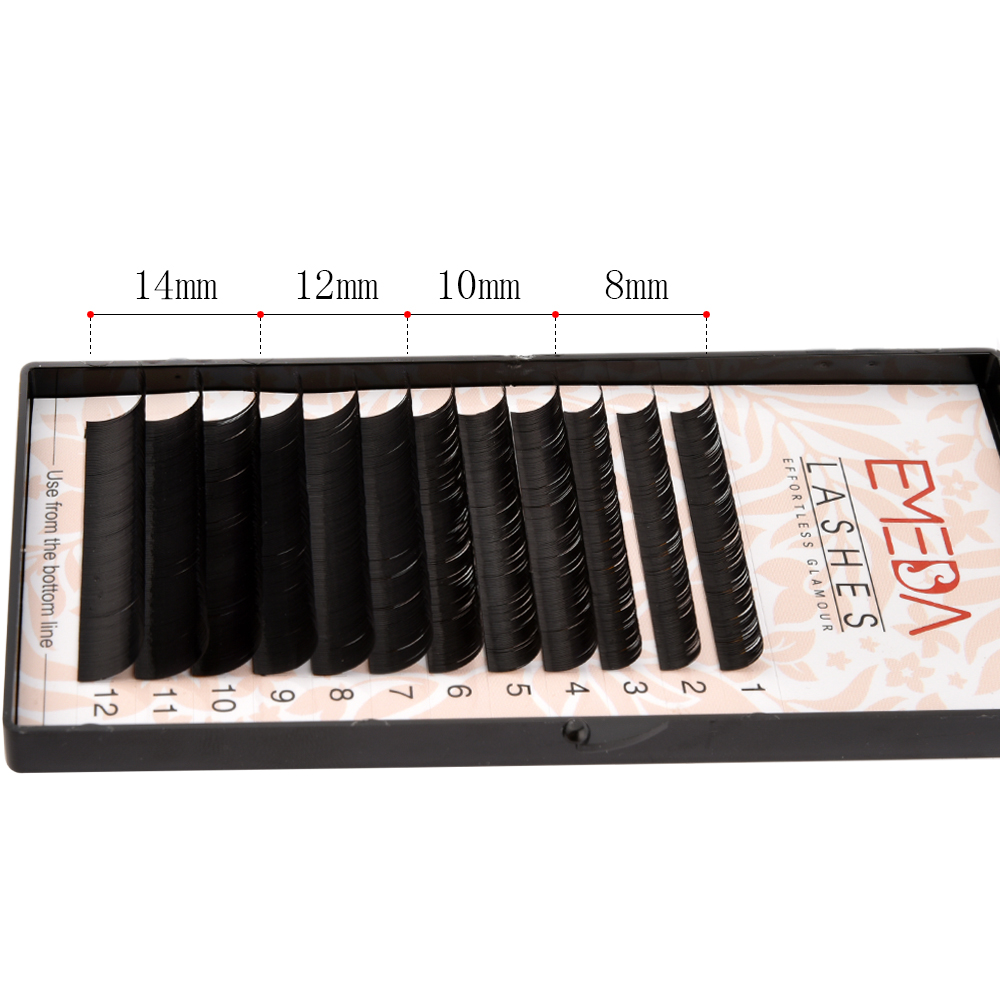 The advantages of Emeda eyelash extensions
Emeda eyelash extensions are made of Korea PBT Fiber, it is matte black.

It is soft and lightweight. There is no any load on eyes when customers are applied eyelash extensions

The curl can keep for more than 1 year. Because we use a special technology to set the curl.