More Details about Matte Black Korea PBT Fiber Classic Eyelash Extension
◆Material: Premium Korea pbt fiber
◆Size: 0.03 0.05 0.07 0.1 0.12 0.15 0.18 0.2 0.25 thickness
J B C D curl
8-15mm single and mix length
◆Service: Make logo and package
◆MOQ: 5 trays for each size
◆Advantage: Soft and matte black
Product picture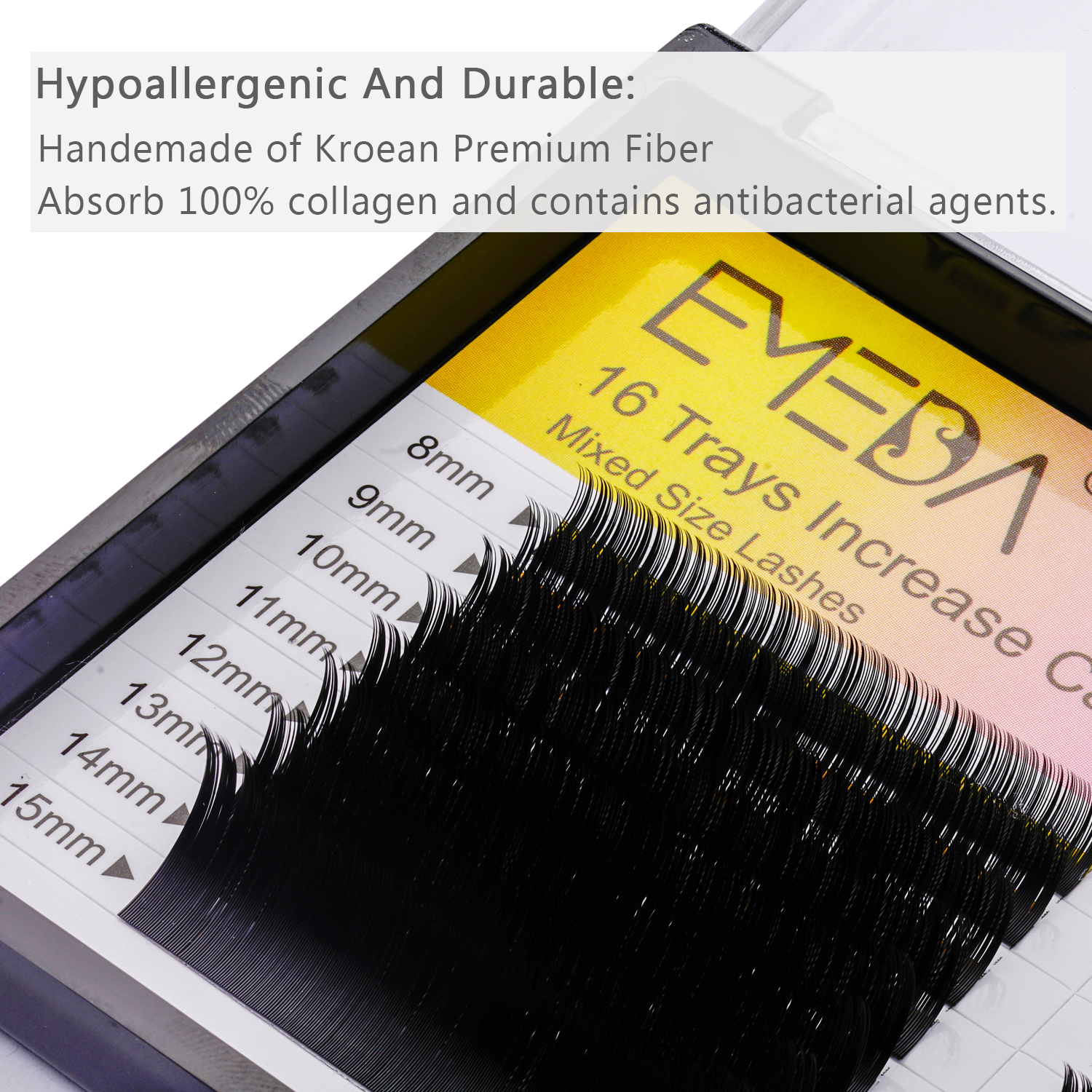 Emeda classic eyelash extension is made of Korea PBT Fiber, the eyelash extension is soft and matte black.
For classic eyelash extension, one eyelash extension is applied onto one natural lash. 0.1 0.12 0.15 0.18 0.2 0.25 thickness are suitable.
For volume eyelash extension, many fans are made and a highly skilled technician create a voluminous effect for customers.
0.03 0.05 0.07 thickness are suitable.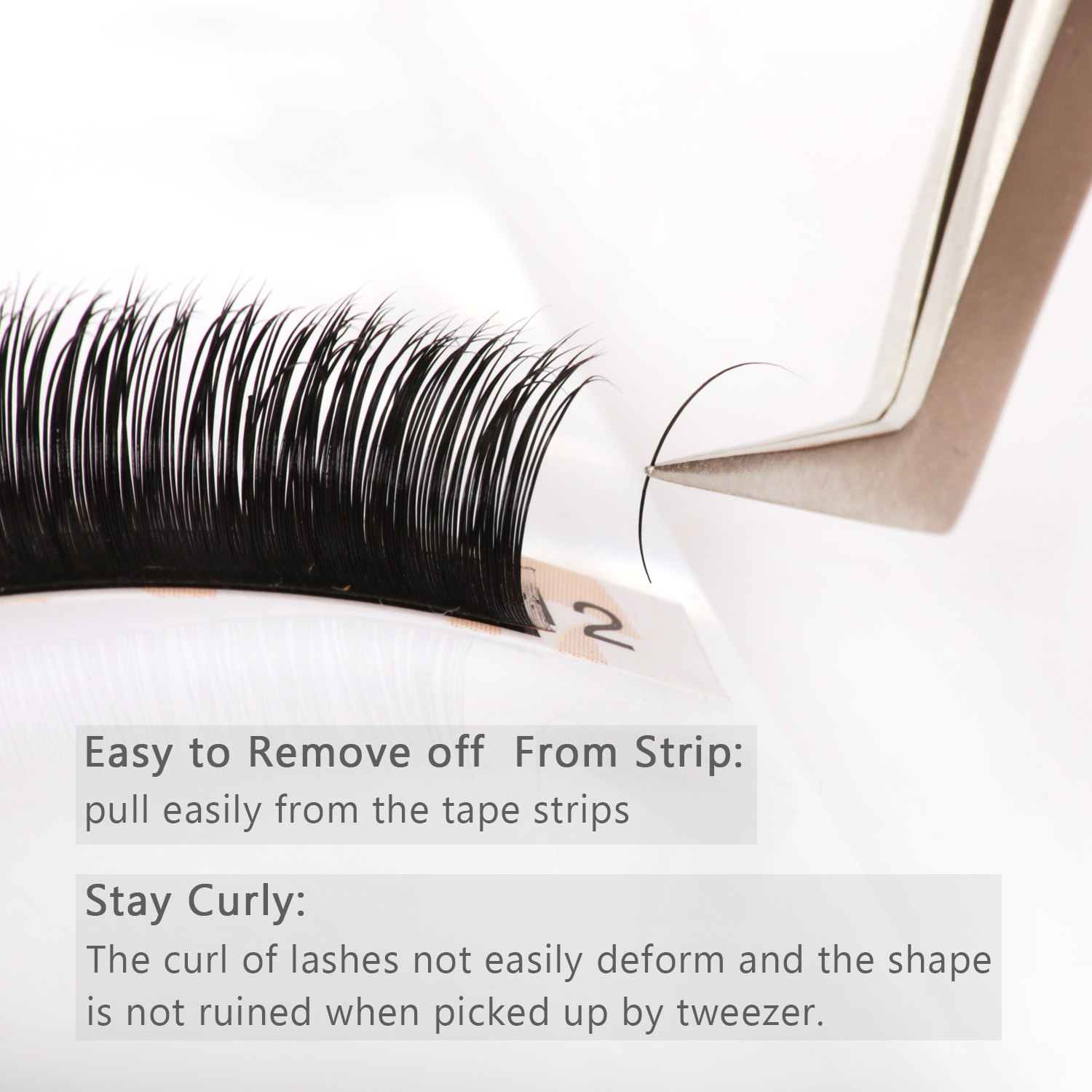 Customers all like the eyelashes to be easily picked up from the tape strip.
Because that will affect the speed of applying eyelash extension.
Curl is a important choice for customers, c and d curl are popular with European and American.
Special technology is used, so the curl is not easy to deform.
Private Package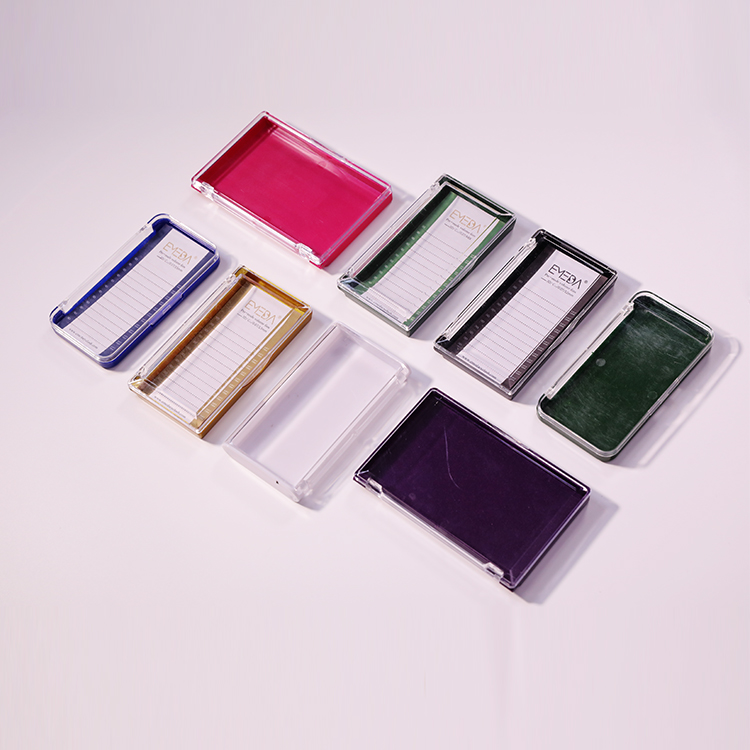 Our professional designer can put your logo in eyelash trays. Customers can own brand.
Our box factory can produce all kinds of packages for customers.
There are much shape of box to choose from.