Easy fan lash save your time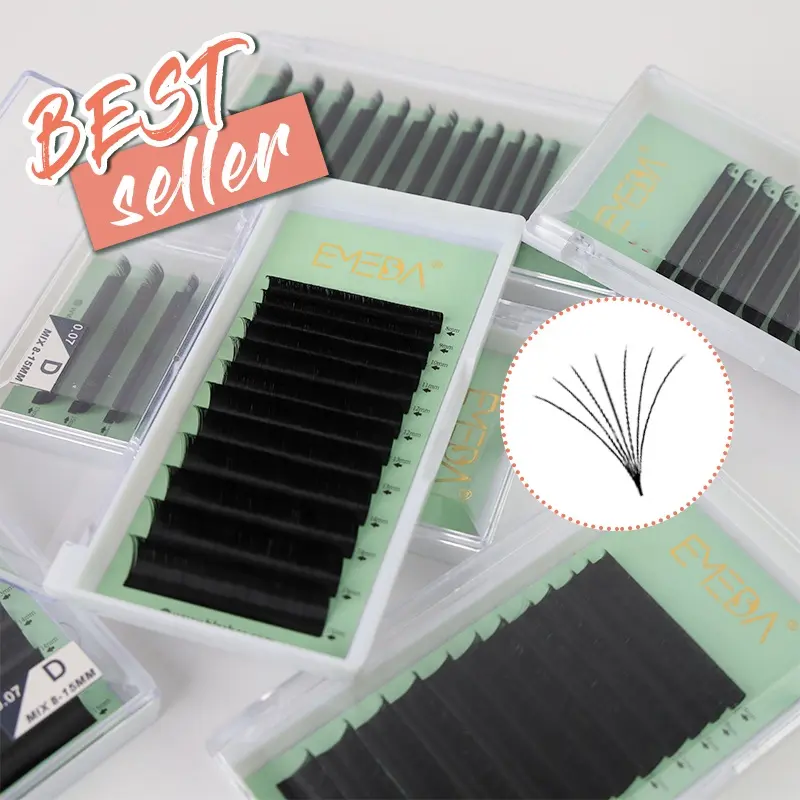 Our easy fan volume eyelash extensions can increase density and let your grafting time saves half,especially for salon tray. Flowering lashes extensions are fluffier, lighter, stronger, and softer to touch.From 0.05 to 0.12,the hardness is getting higher and higher.You could use it according to your requirments .

Easy fan lash long lasting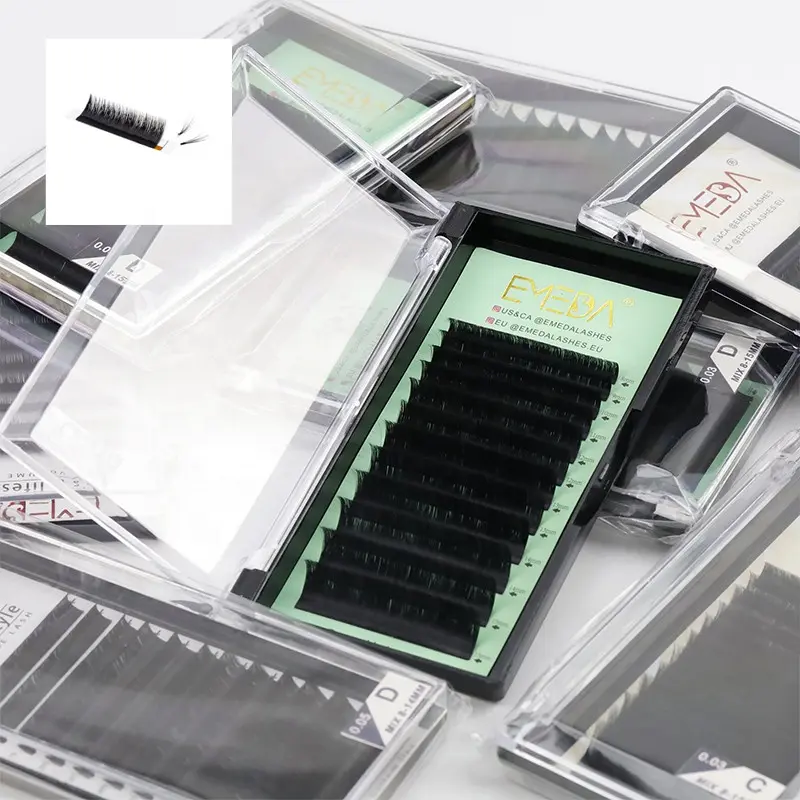 The effect for our One Second Blossom eyelash extension is relatively long-lasting, lasting for several weeks or even months. This means you can enjoy beautiful lashes for a long time without frequent maintenance.And you will have no need always go to lash salon , that will save you money and time.

Easy fan lash high quality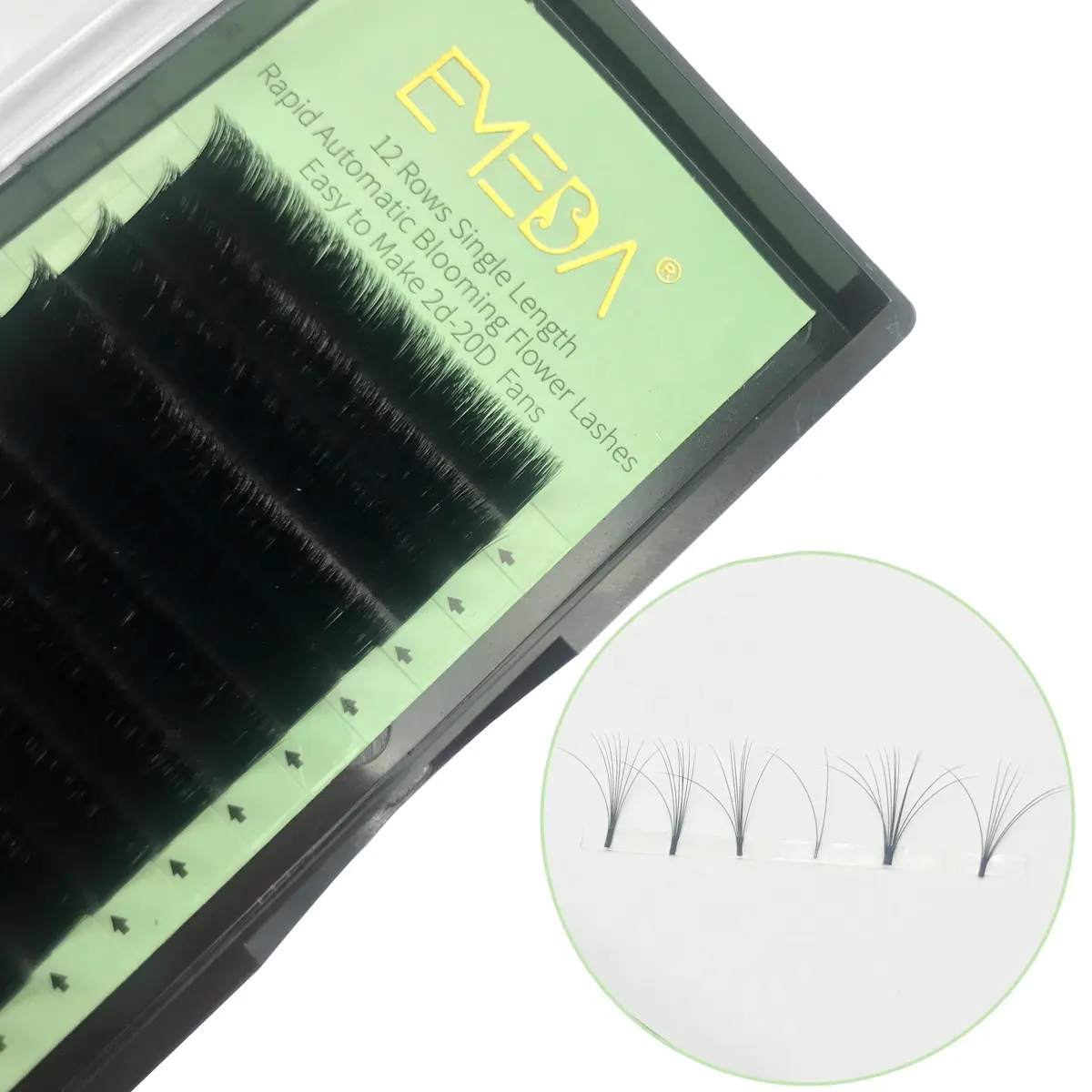 Our easy fan lash are made of high quality imported black PBT material from Korea, full handmade. They are matte black and super soft .So light and comfortable wear. Baking technology was added to make the curvature more durable and softer. It's the best choice for lash extensions.And the curl is consistent , it can keep a good and strable curl for over 2 years .

Easy fan lash personalized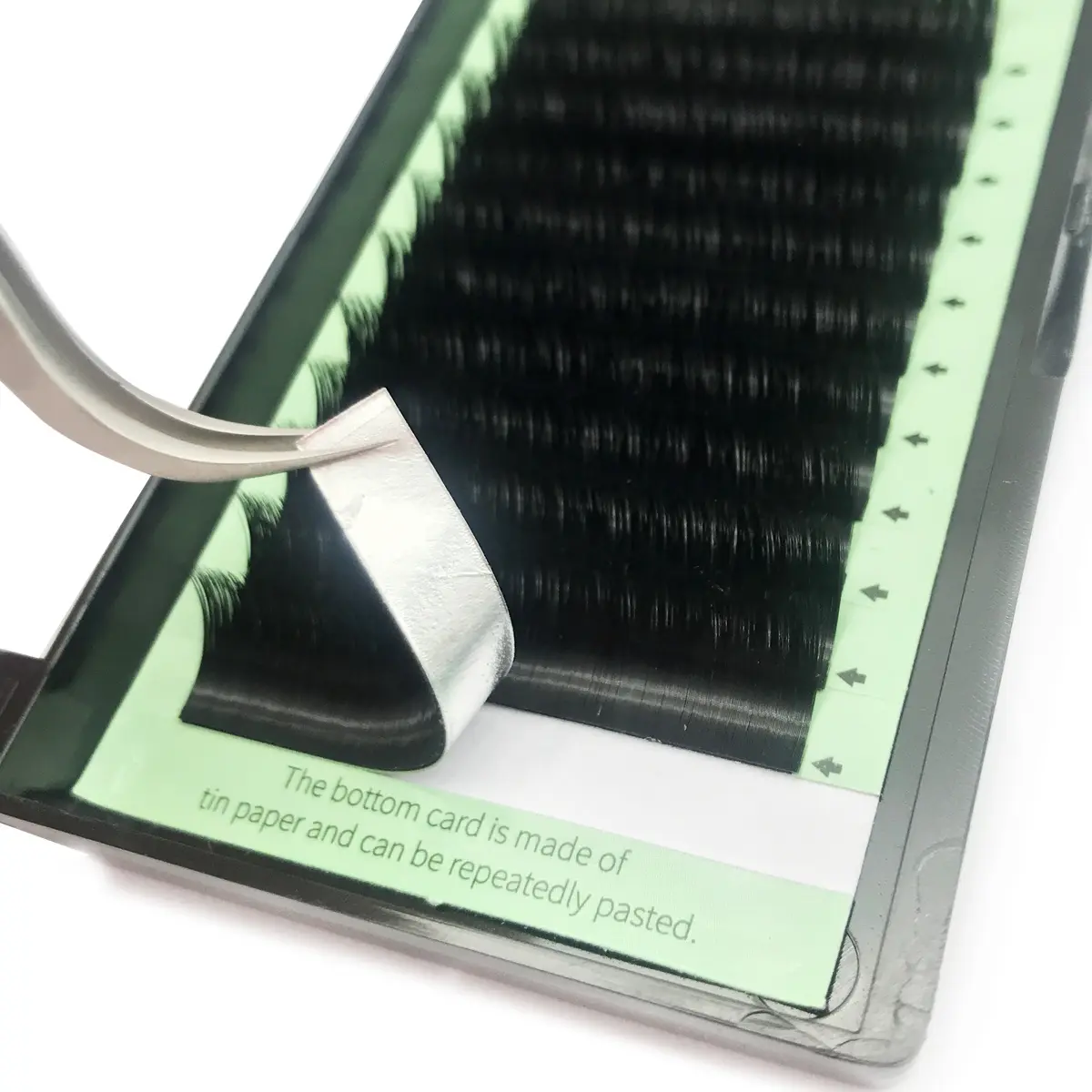 Our easy fan lash extension can be customized according to individual needs. You can choose artificial lashes of different lengths, curls, and densities to meet your personalized requirements.And compared with normal lash extension , they are very easy to use very suitable for newer in lash business ,easy to make the fans ,bring your clients a better feelings.


FAQ:

Q:What is Easy Fan Lash?
A:Easy Fan Lash is a professional eyelash extension technique that uses specially designed fan-shaped lash bundles to allow technicians to create natural and voluminous lash effects quickly and easily.

Q:How is Easy Fan Lash different from traditional eyelash extensions?
A:Traditional eyelash extensions require technicians to manually attach individual lashes to natural lashes, while Easy Fan Lash uses fan-shaped lash bundles, allowing multiple lashes to be applied at once, saving time and effort.

Q:What types of lashes is Easy Fan Lash suitable for?
A: Easy Fan Lash is suitable for various types of lashes, including short, sparse, straight, or curly lashes. It can create different effects based on the client's preferences and needs.

Q:Do I need professional skills to use Easy Fan Lash?
A:Yes, using Easy Fan Lash requires professional training and skills. Technicians need to learn the correct techniques and application methods to ensure safe and effective lash extensions.

Q:How long does the effect of Easy Fan Lash last?
A:The effect of Easy Fan Lash can last for several weeks, depending on the individual's lash growth cycle and care routine. Regular touch-ups and maintenance are recommended to maintain the best results.

Q:Does Easy Fan Lash damage natural lashes?
A:When used and maintained correctly, Easy Fan Lash does not damage natural lashes. However, improper application or maintenance can cause natural lashes to shed or become damaged. It is recommended to seek an experienced technician for the procedure.

Q:Can Easy Fan Lash come into contact with cosmetics and water?
A:Yes, Easy Fan Lash can come into contact with cosmetics and water. It is water-resistant and can be used in daily activities. However, it is advised to avoid using oil-based cosmetics as they may affect the adhesive of the lashes.


Contact me
Jessie
Email : sales06@emedaeyelash.com
Whatsapp:+86 185 6261 1508