Diy lash extension natural effect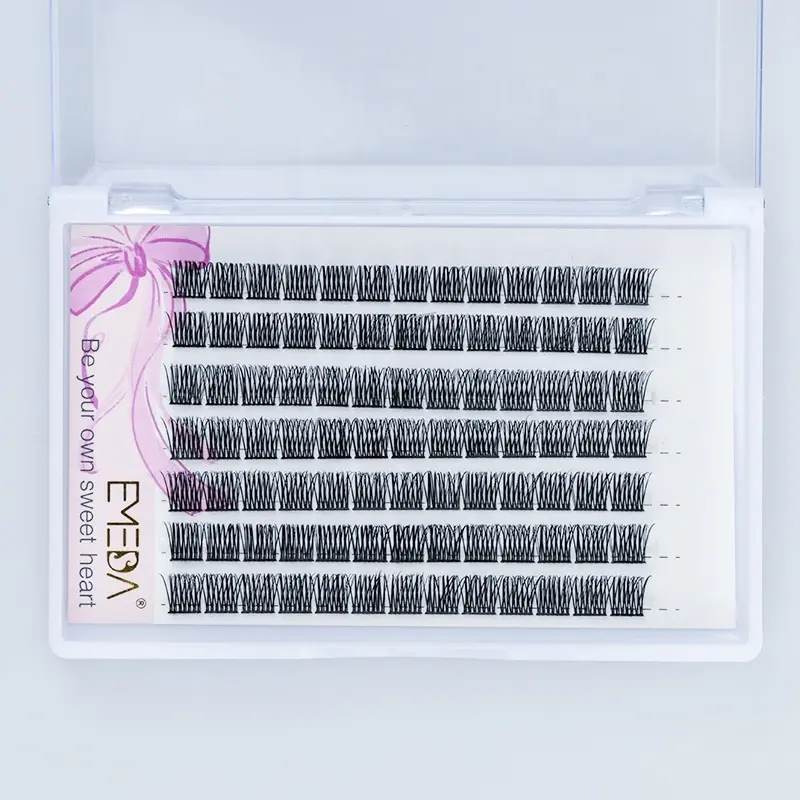 Emeda Diy lash extension can add a natural and voluminous effect to the eyes, making the lashes appear fuller. Compared to traditional individual eyelash extensions, segmented eyelashes better mimic the natural growth pattern of lashes, resulting in a more natural look. And you can wear it according the size of your eye .More suitable to bring you a beautiful make up.

Diy lash extension high quality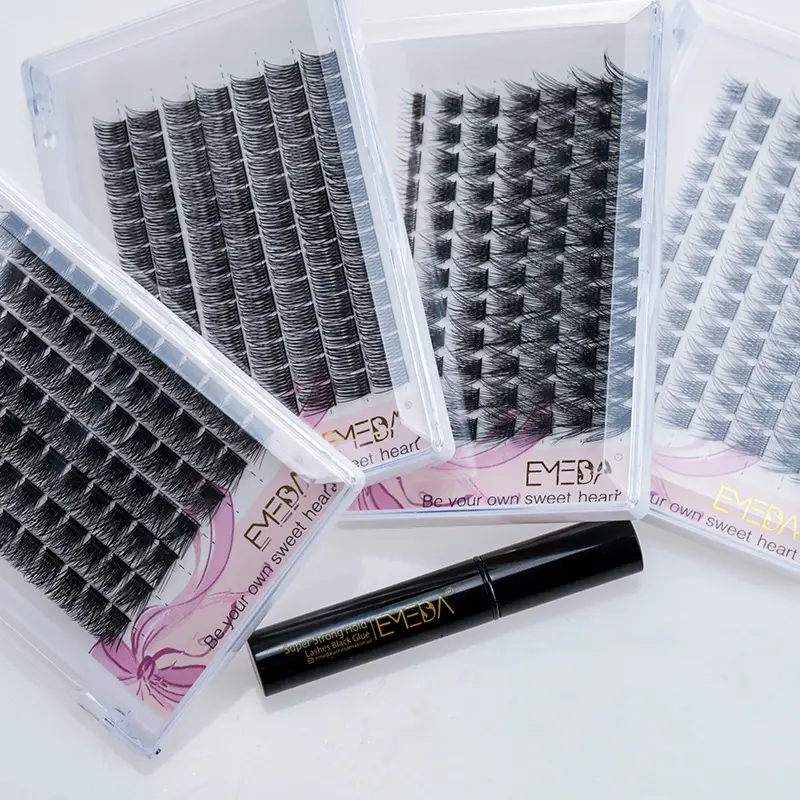 Our Diy lash extension are made of high quality imported Korean pbt ,they are super lightweight and soft synthetic fibers, making them more comfortable compared to traditional eyelash extensions. This is the best raw material in all the market .That means that the wearer can comfortably wear segmented eyelashes for extended periods without discomfort.

Diy lash extension easy to use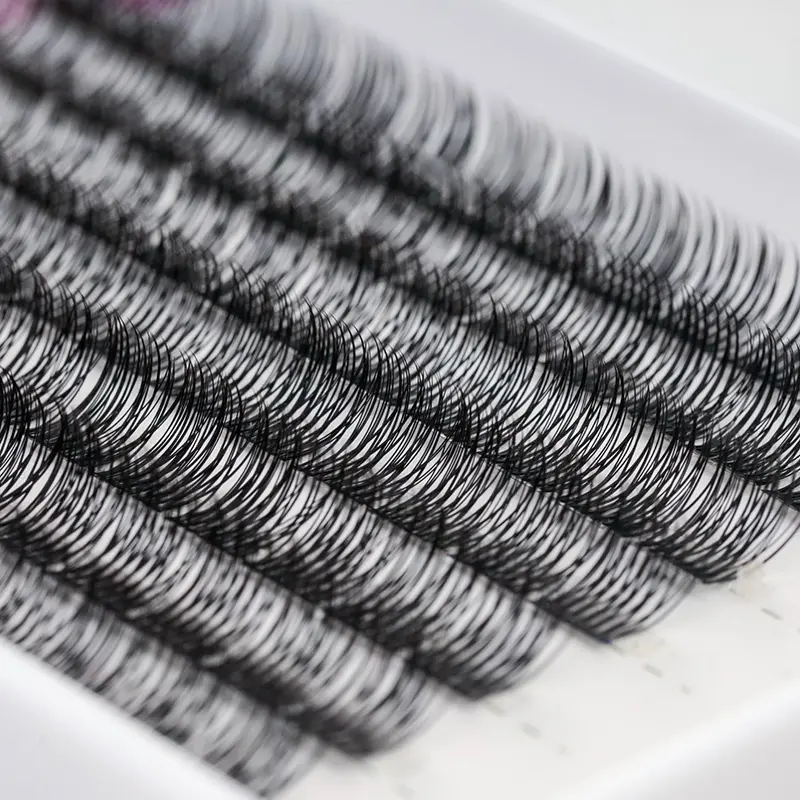 Unlike daily application of mascara or using lash glue for false eyelashes, segmented eyelashes offer a long-term solution. Once installed, you can enjoy the voluminous lash effect for an extended period without the need for daily application and removal.And we have special glue for it,one side is glue and one side is bonder , very eady for using and long listing .

Diy lash extension customizability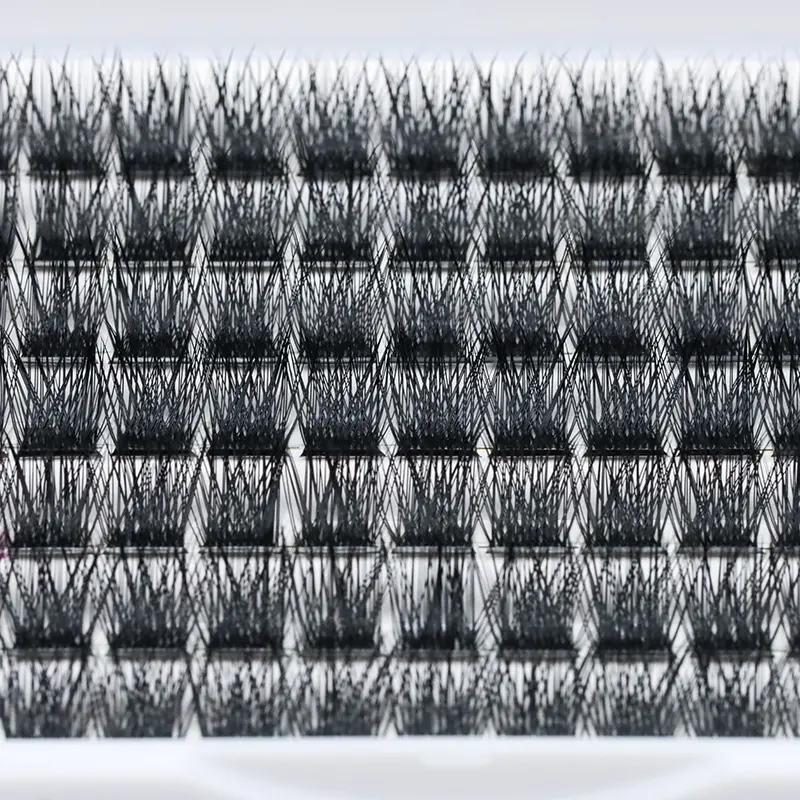 Emeda Diy lash extensions can be customized according to individual preferences. You can choose different lengths, curls, and densities to suit your personal preferences and eye shape. This customization makes segmented eyelashes suitable for various eye types and styles.Make your beauty easier .

FAQ

Q:What is DIY lash extension?
A:DIY lash extension refers to the process of lengthening and increasing the density of lashes at home using specific tools and products. This typically involves using false lashes, lash glue, and other related tools.

Q:Is DIY lash extension safe?
A:DIY lash extension can be safe if done correctly with proper techniques and the use of appropriate products. Improper use of glue or tools can cause discomfort or damage to natural lashes. Therefore, it is recommended to learn the correct techniques or consult professionals before attempting DIY lash extension.

Q:What tools and products are needed for DIY lash extension?
A:DIY lash extension typically requires the following tools and products: false lashes, lash glue, lash curler, lash brush, scissors, and tweezers. Additionally, lash growth serums or lash primers can be used to enhance the effect.


Q:How to properly do DIY lash extension?
A:First, ensure that the eye area is clean and free of oil. Then, use a lash curler to curl the natural lashes. Next, match the length of the false lashes to the natural lashes and trim them to the appropriate length using scissors. Then, apply a small amount of lash glue to the base of the false lashes and use tweezers to attach them to the base of the natural lashes. Finally, use a lash brush to blend the false lashes with the natural lashes for a more natural look.

Q:How long does DIY lash extension last?
A:The longevity of DIY lash extension depends on the products and techniques used. Generally, when the right glue and tools are used correctly, false lashes can last for several days to weeks. However, due to the individual's lash growth cycle and daily activities, the false lashes may gradually fall off. If a longer-lasting effect is desired, regular replacement of the false lashes may be necessary.


Contact me
Jessie
Email : sales06@emedaeyelash.com
Whatsapp:+86 185 6261 1508