DIY lash extension easy at home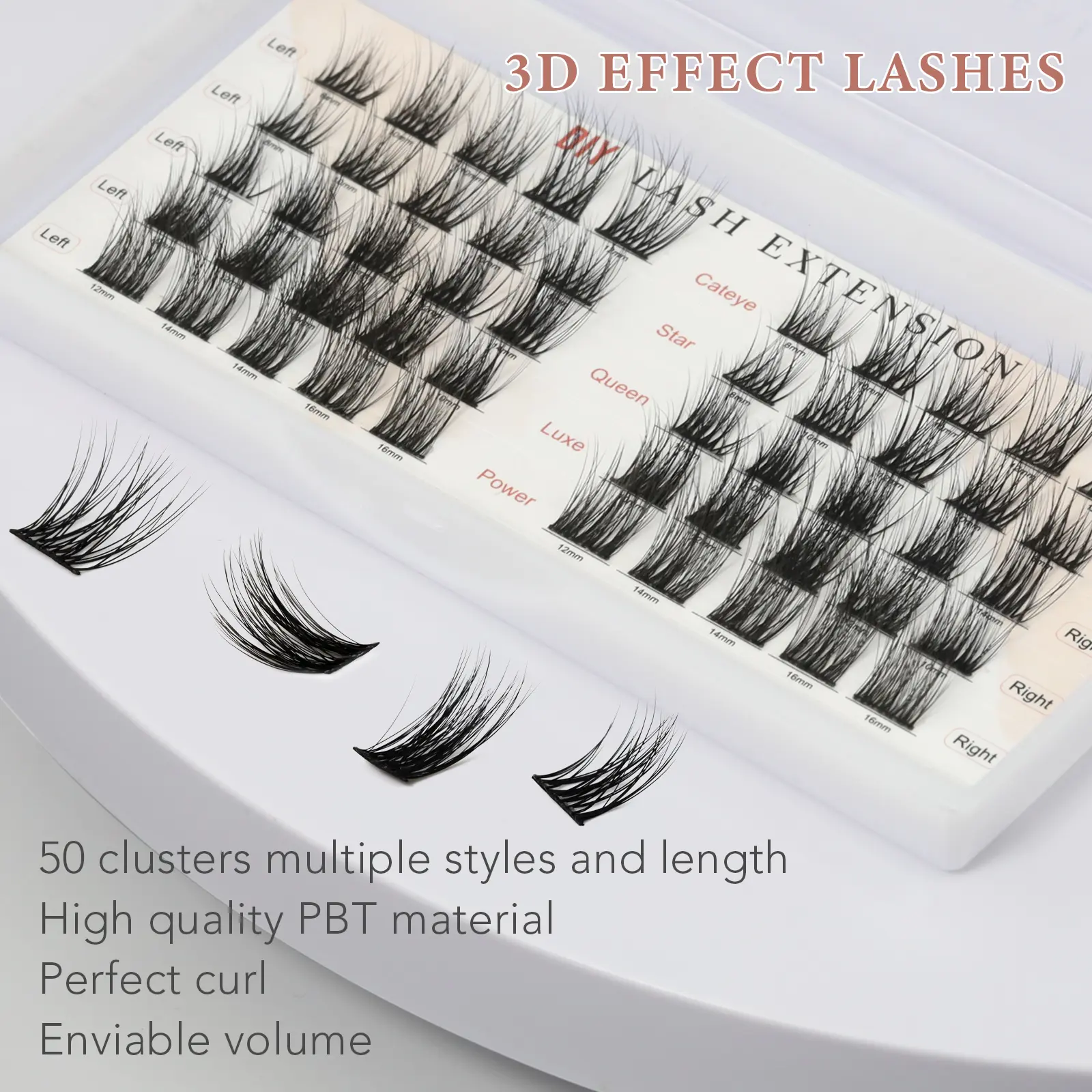 50 clusters in one tray. You can apply cluster lashes at home by yourself. Easy to put lashes on, gorgeous results, and lash clusters are not easily fall apart. Cluters take less time to complete each eye. Now save so much money and time.


DIY lash extension with high quality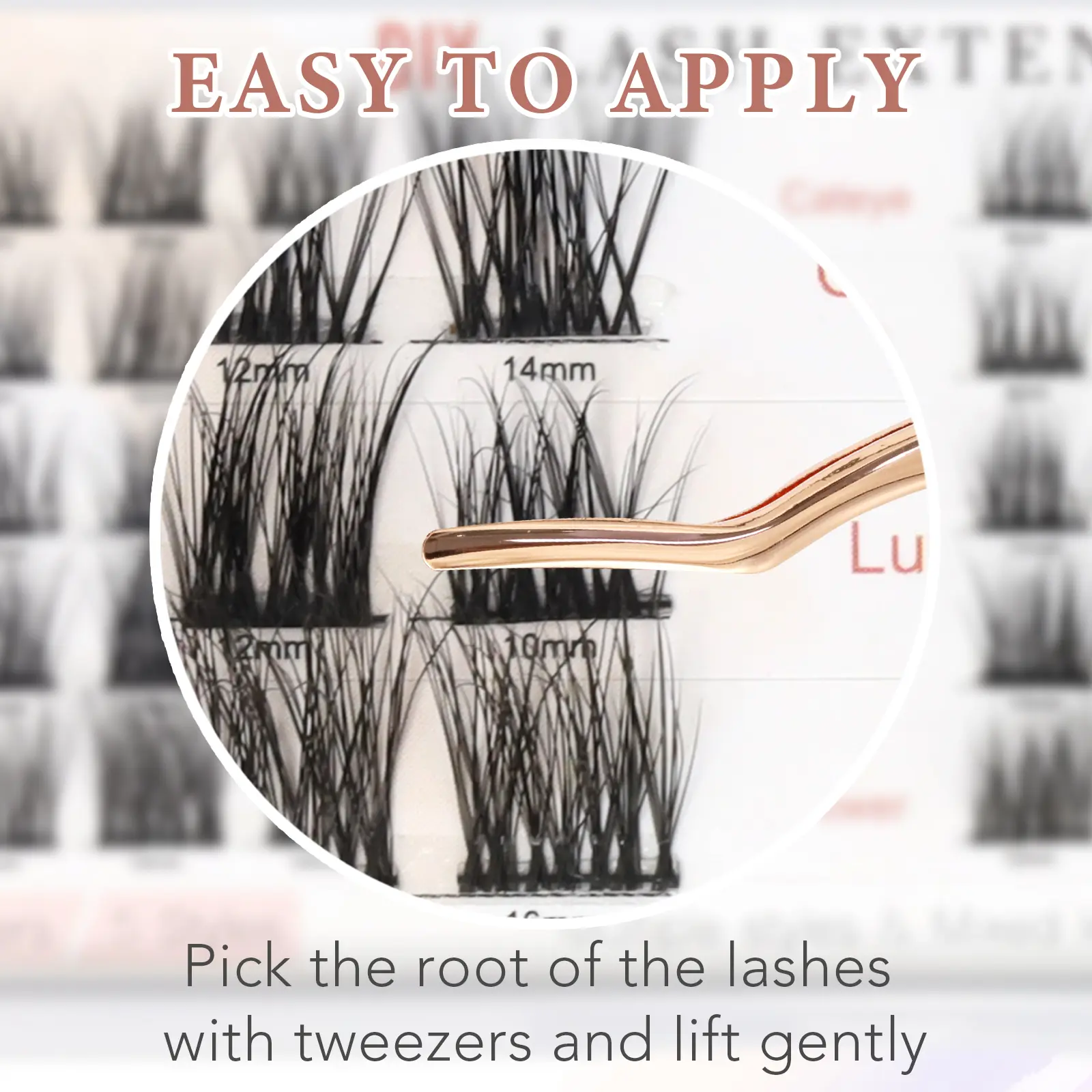 The cluster lashes look real, not plasticky, and reusable with proper care. Easy to take off and these individual eyelashes will not be broken when getting them off the backing with tweezers. The lash clusters extensions last for weeks. Soft, lightweight, vegan, knot-free, and matte dark.


DIY lash extension is suitable to wear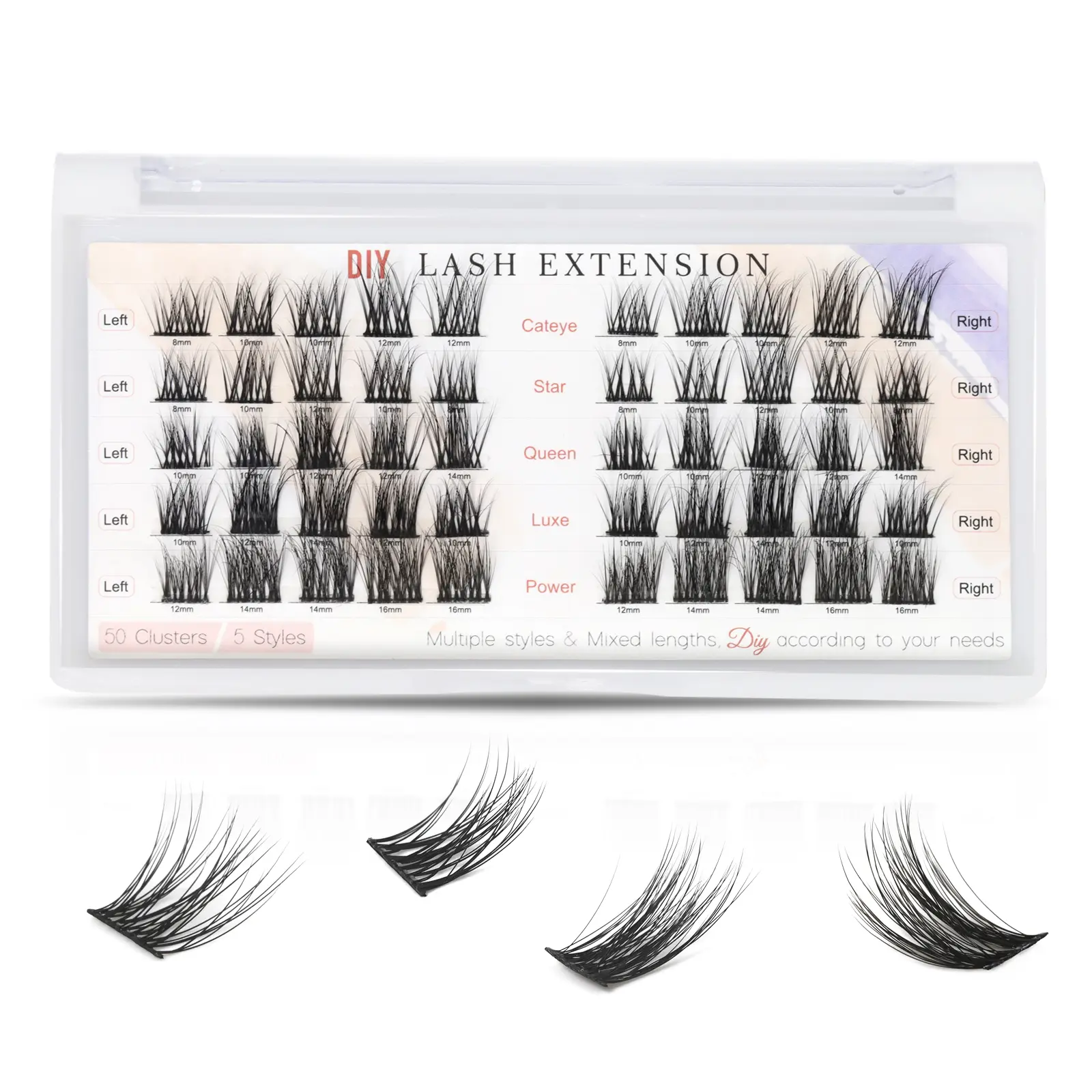 Use a tweezer to pinch the band of cluster eyelashes and apply lash clusters below your natural lashes. You can barely feel the cluster lashes. The bottom of the clusters is flat and hardly noticeable. The lash band part will not stab your eyelid area when you blink. Bring you a perfect experience during lash application.

DIY lash extension new styles new possibility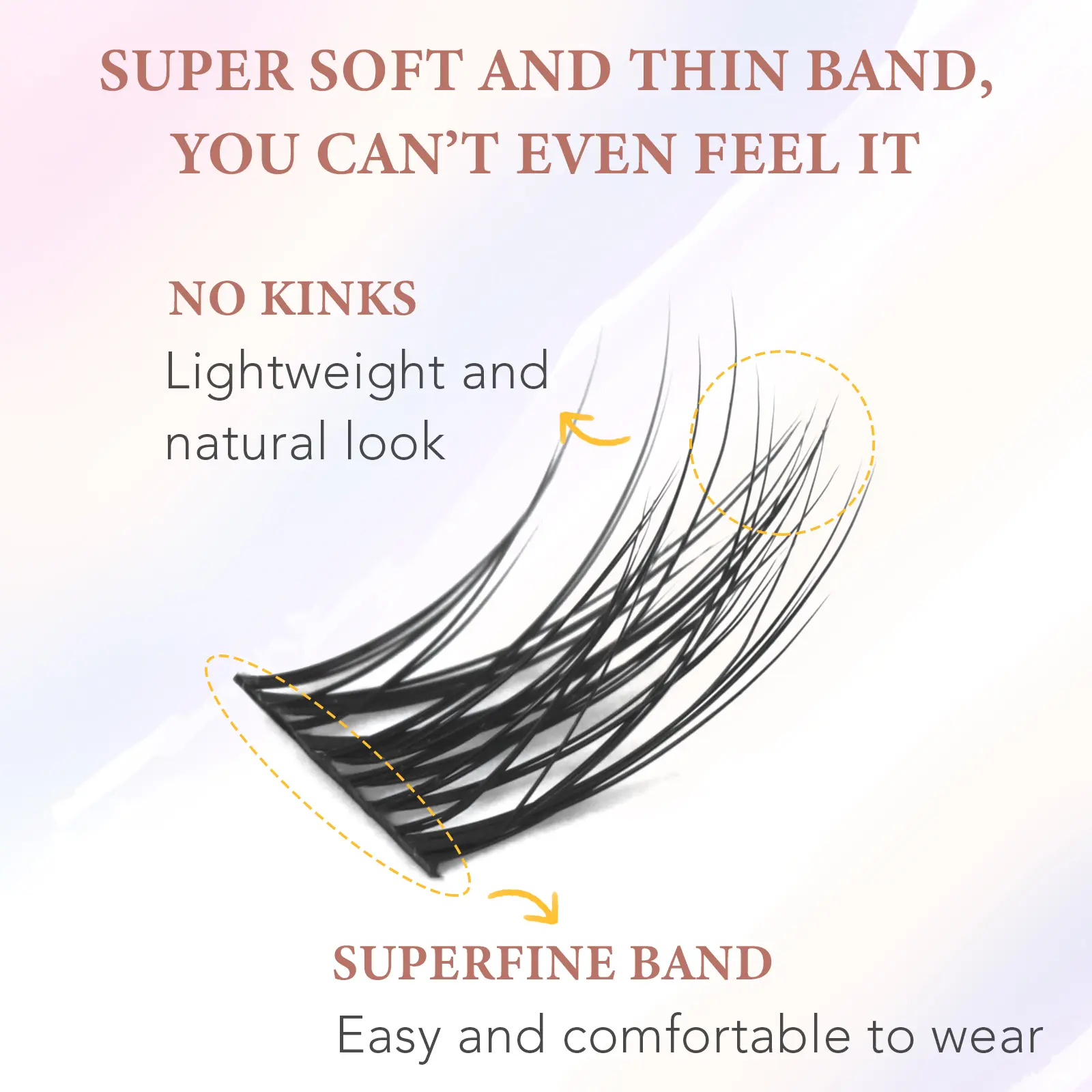 The individual cluster lashes are great for a natural look or glam look. You can apply silk cluster lashes in ascending order which gives a nice cat-eye effect—different sizes for different sections to choose from. The individual lashes blend effortlessly with other lengths and your own lashes and match more possibilities.


Contact me
Jessie
Email : sales06@emedaeyelash.com
Whatsapp:+86 185 6261 1508