2022 EMEDA waterproff eyelash glue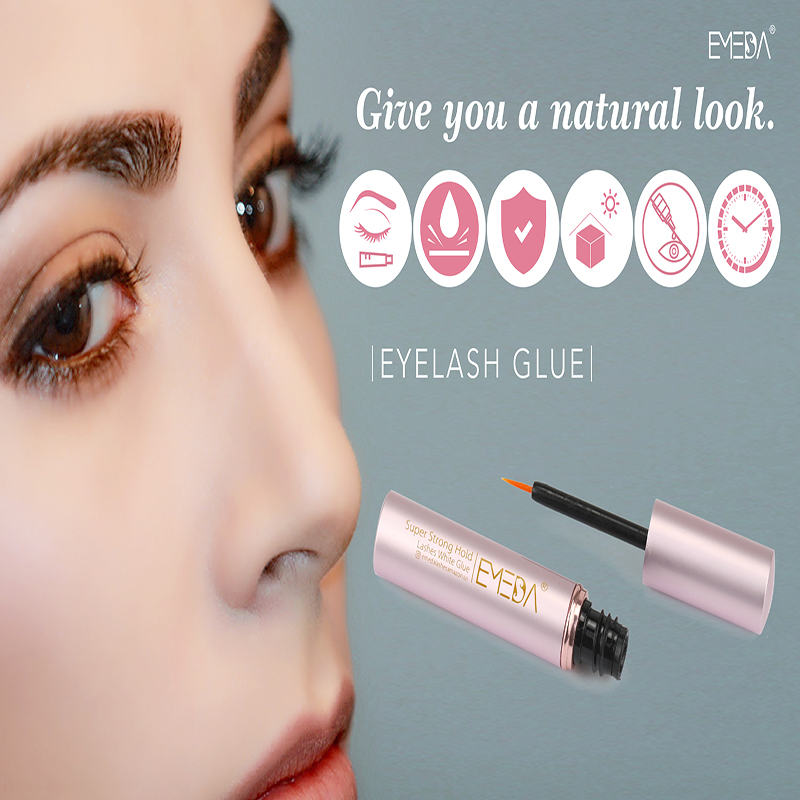 EYELASHE GLUE PRODUCT SPECIFICATIONS: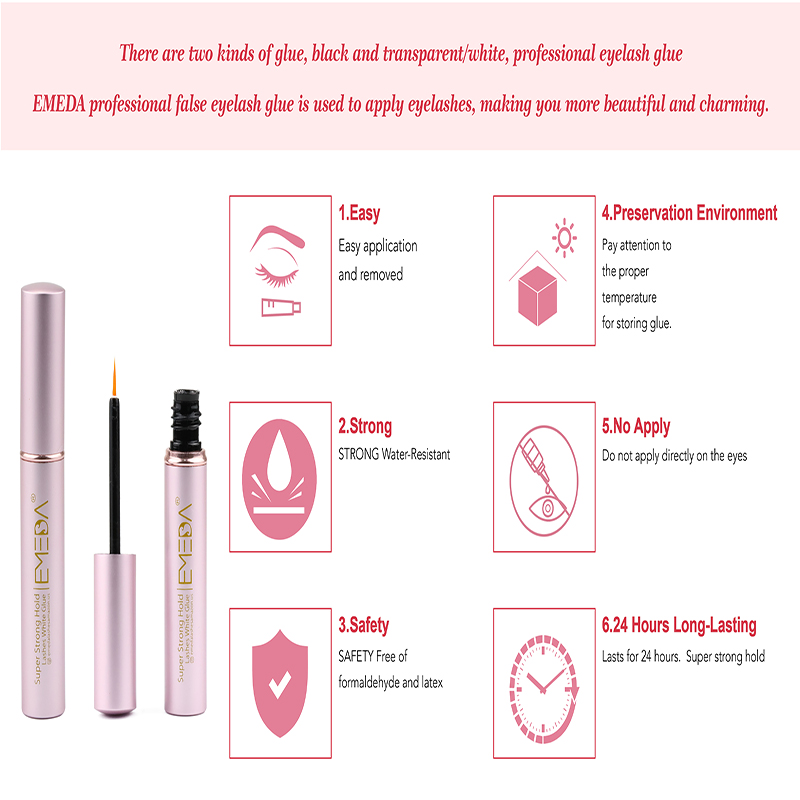 Advantages of eyelash glue:
【GENTLE FORMULA】 Gluten Free, Sulfate Free & BPA Free. Cruelty Free & Vegan, safe on skin, suitable for sensitive eyes.
【STRONG HOLD AND WATERPROOF】 The unique formula gives the glue long-lasting holding power and water resistance, keeps your beauty last for the whole day.
【DRIES DARK& QUICK DRYING】Gets tacky in seconds. Creates eyeliner effect for you. Water and Sweat Proof.
【APPLICATION】 Brush glue on false eyelash and wait. And ready to apply to your lash line.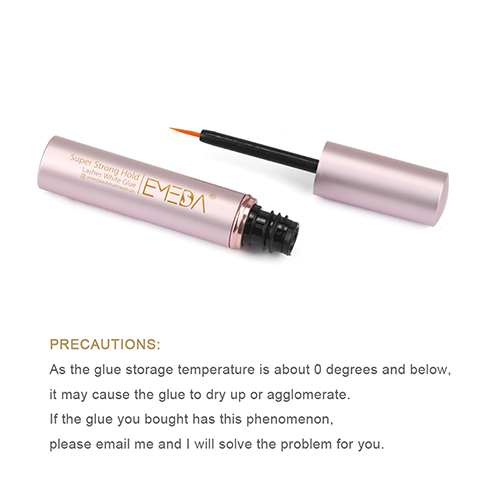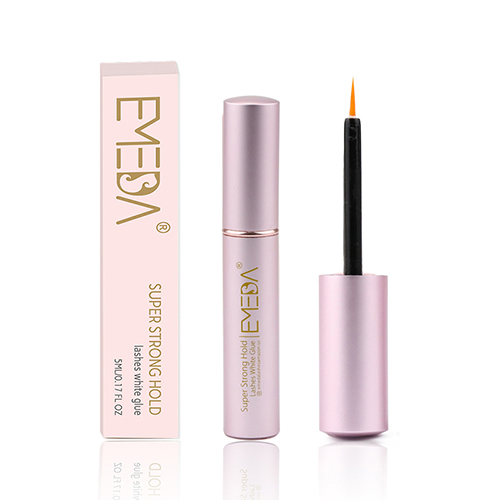 PRECAUTIONS:

As the glue storage temperature is about 0 degress and below,
it may cause the glue to dry up or agglomerate.
If the glue you bought has this phenomenon,
please email me and i will solve the problem for you.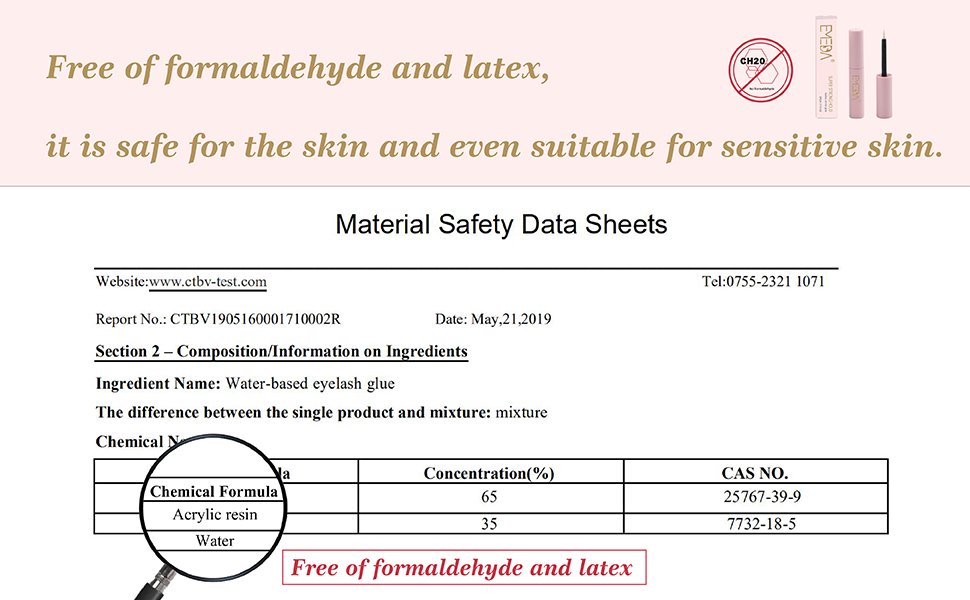 About the product packaging :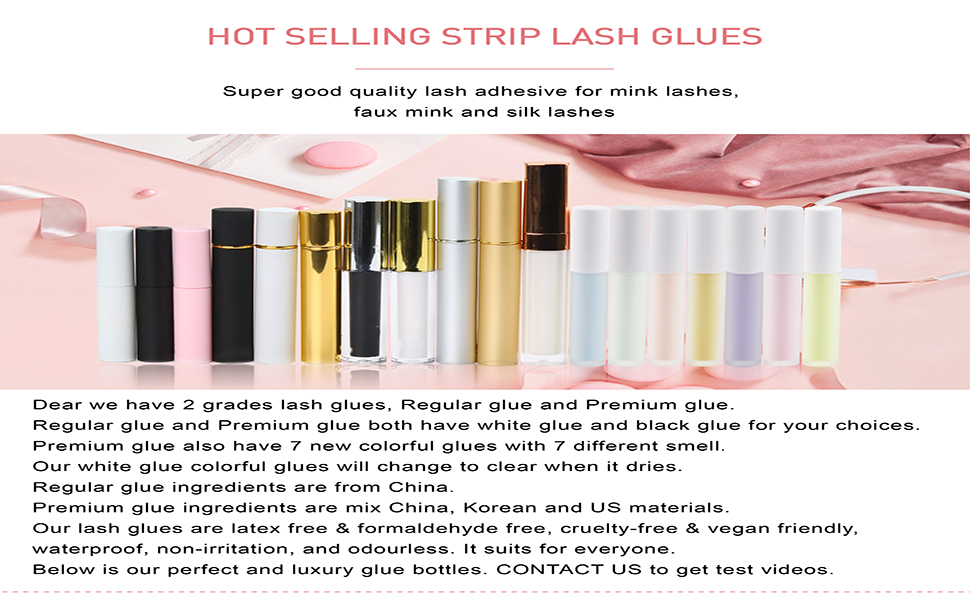 Dear we have 2 grades lash glues, Regular glue and Premium gllue.
Regular glue and Premium glue both have white glue and black glue for your choices.
Premium glue also have 7 new colorful glues with 7 different smell.

Our white glue colorful glues will change to clear when it dries.
Regular glue ingredients are form China.
Premium glue ingredients are mix China, Korean and US materials.
Our lash glues are latex free & formaldehyde free, cruelty-free& vegan friendly, waterproof, non-irritation, and odourless, and odourless. It suits for everyone.
Below is our perfect and luxury glue bottles. CONTACT to get test videos.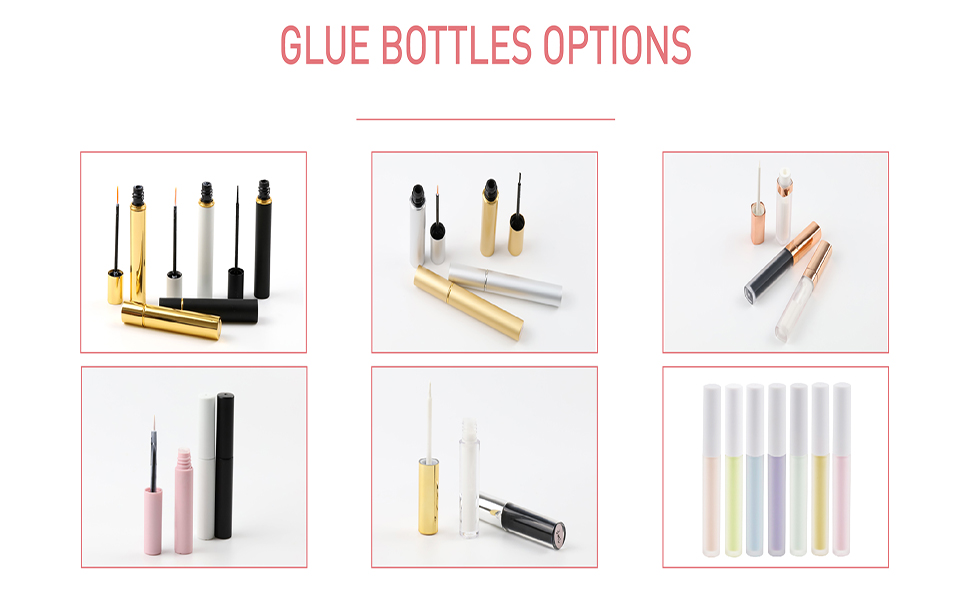 HOW TO USE EYELASH GLUE:
1.Apply adhesive to lash band
2.Wait for adhesive to get slightly tacky
3.Place and hold strip lash until adhesive dries
WHY CHOOSE EMEDA?
Our company has been a lash supplier for many years.

We have own factory, the supply quantity is stable.

Our products are made by our experienced workers.

Unique technology is used to produce products.

A professional inspector check the quality before we send to customers.

Free samples accpetable and a lot of size is in stock.

Short production time and fast delivery.

PAYMEN:

If you have ang question or suggestion, please feel free to contact us. We are always here to help!
+86 134 1010 7157