More Details about Korea PBT Fiber Eyelash Extensions
▲Material: Korea PBT Fiber
▲Size: 0.03 0.05 0.07 0.1 0.12 0.15 0.18 0.2 0.25mm thickness
J B C D curl
8-15mm length

▲Service: Make logo and package
▲MOQ: 5 trays for each size
▲Application: Lash store, beauty store, lash artist
Product picture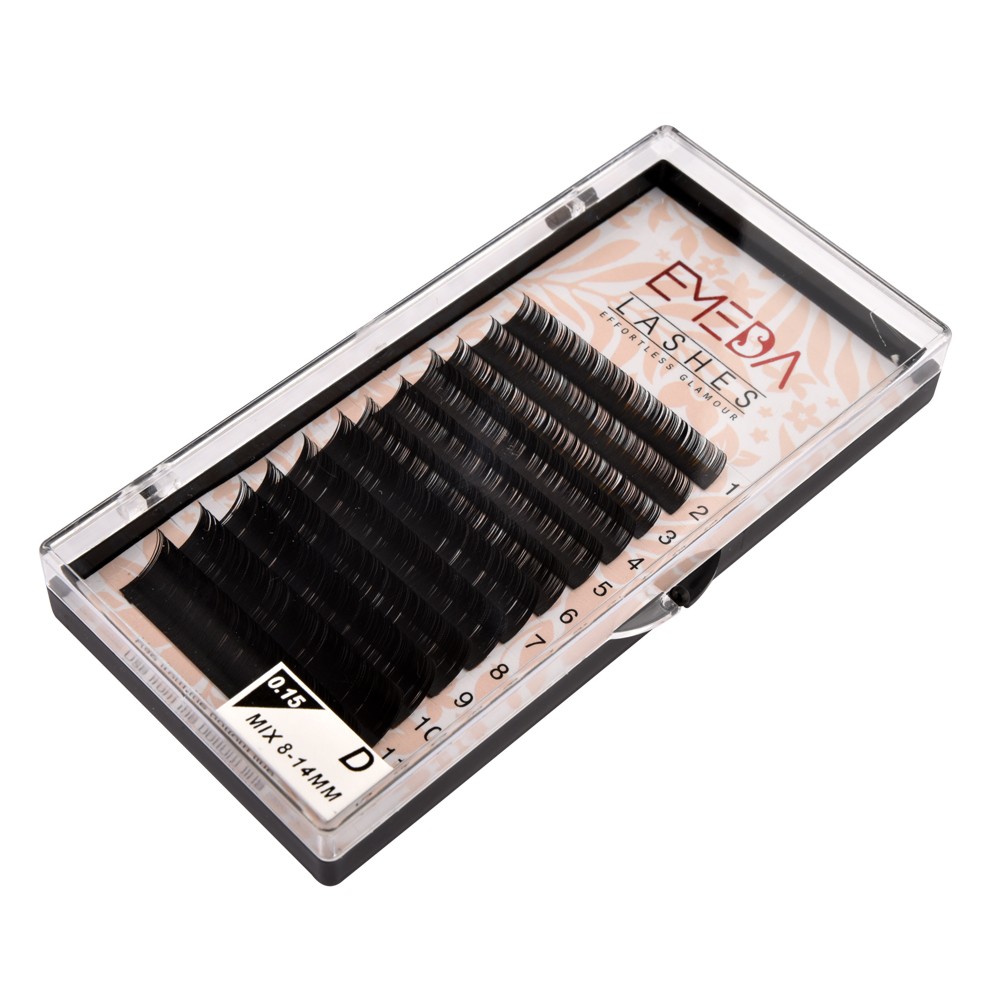 Emeda eyelash extension is made of high-quality Korea PBT Fiber, which is so soft and matte black.
MOQ is 5 trays for each size.
Our lashes are easy to make fans, no sticky and residue on paper card.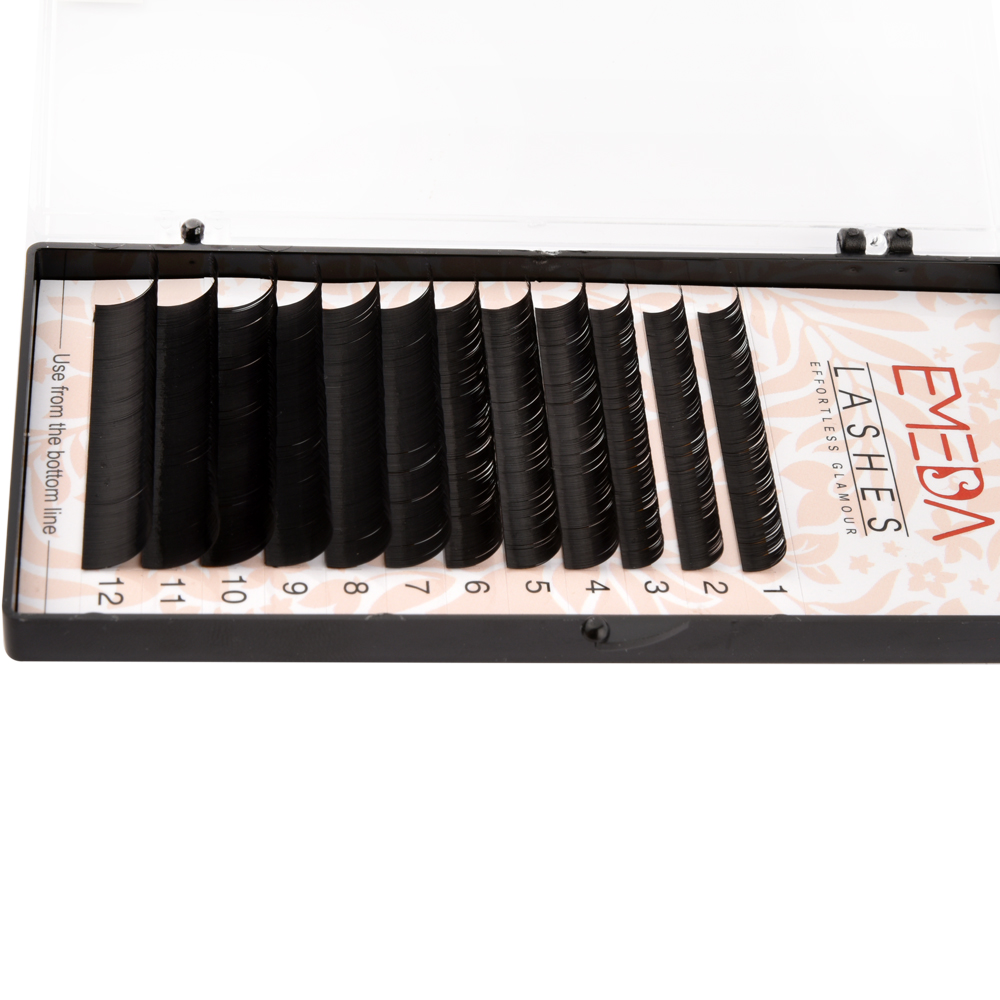 C and D curl is the best seller in the Uk and US.
European and American people like dramatic lashes.
There is a professional inspector who can check quality, so the curl and thickness is standard.
Customized private label and box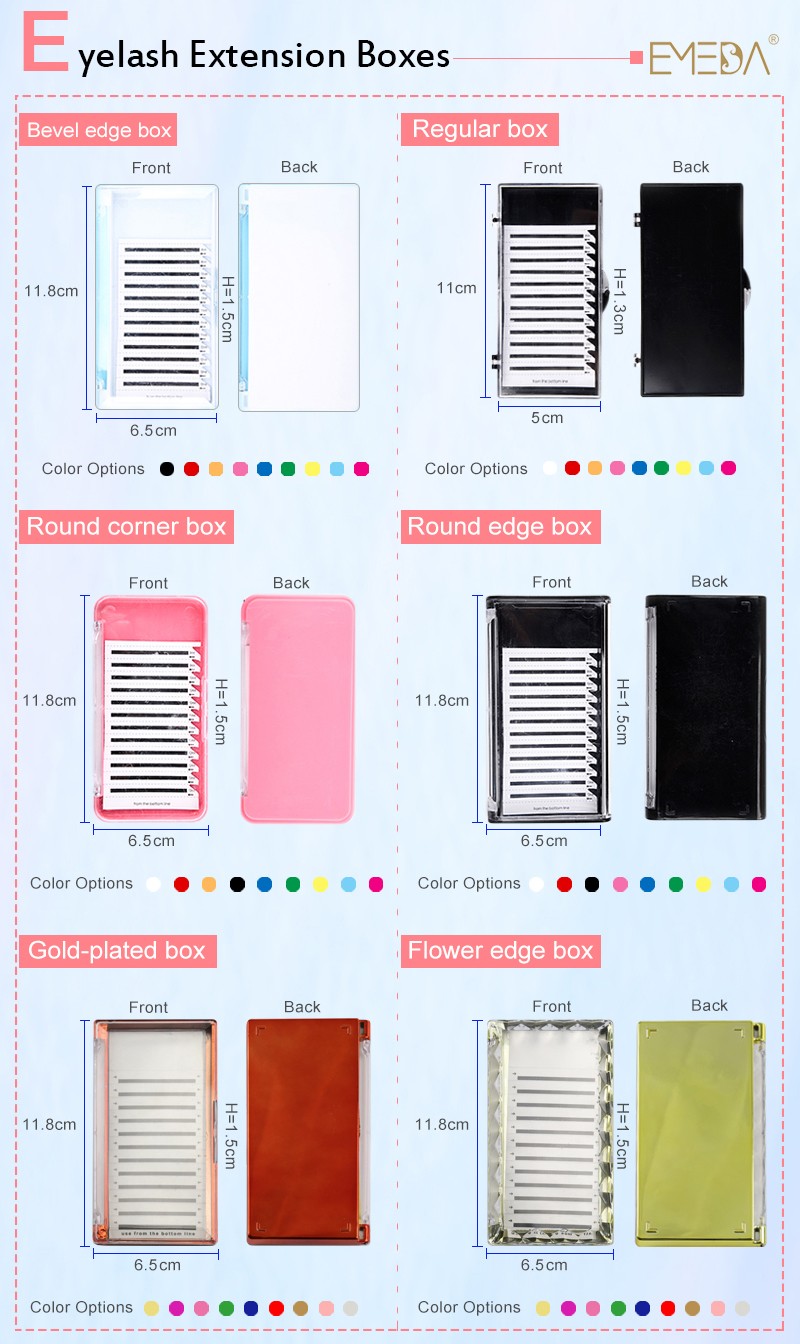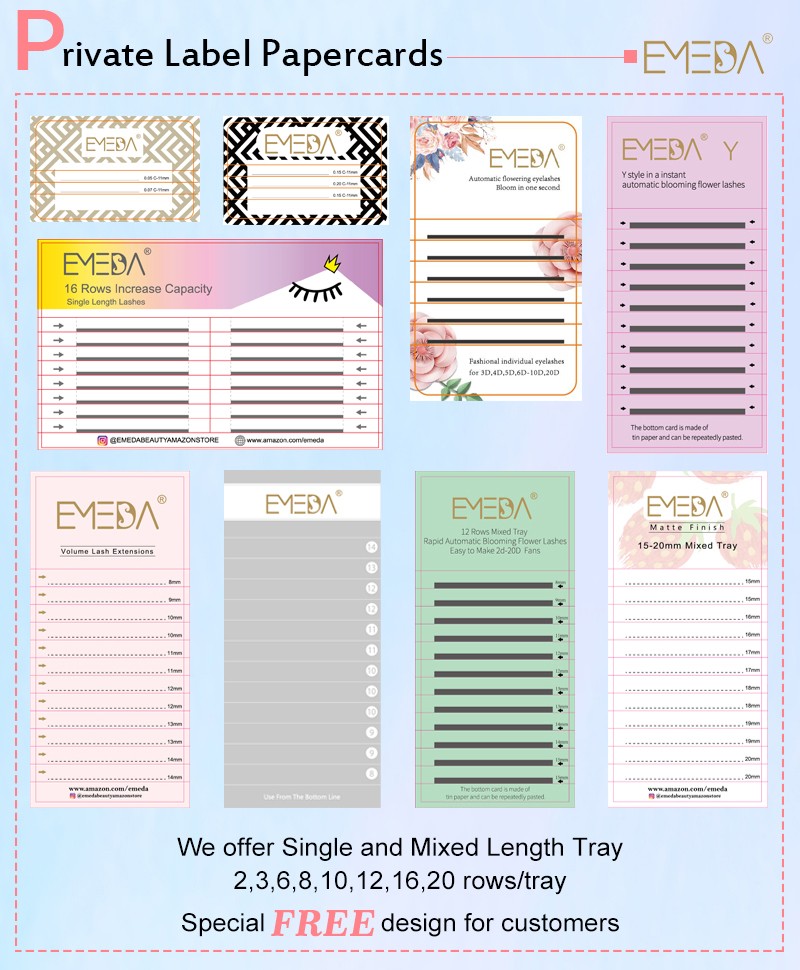 Our designer is able to make logo on paper cards, customers can have their own brand.
The box factory will produce various boxes that carry eyelash extensions.
Customers can choose the box shape they like.