More Information about Silk/Korea PBT Fiber Russian Volume Eyelash
△Material: Korea PBT Fiber
△Size: 0.03-0.25mm thickness
J B C D curl
6-18mm mix and single length
△Service: Make logo and package
△MOQ: 5 trays for each size
△Applicable occassion: Party, wedding, festival
Product picture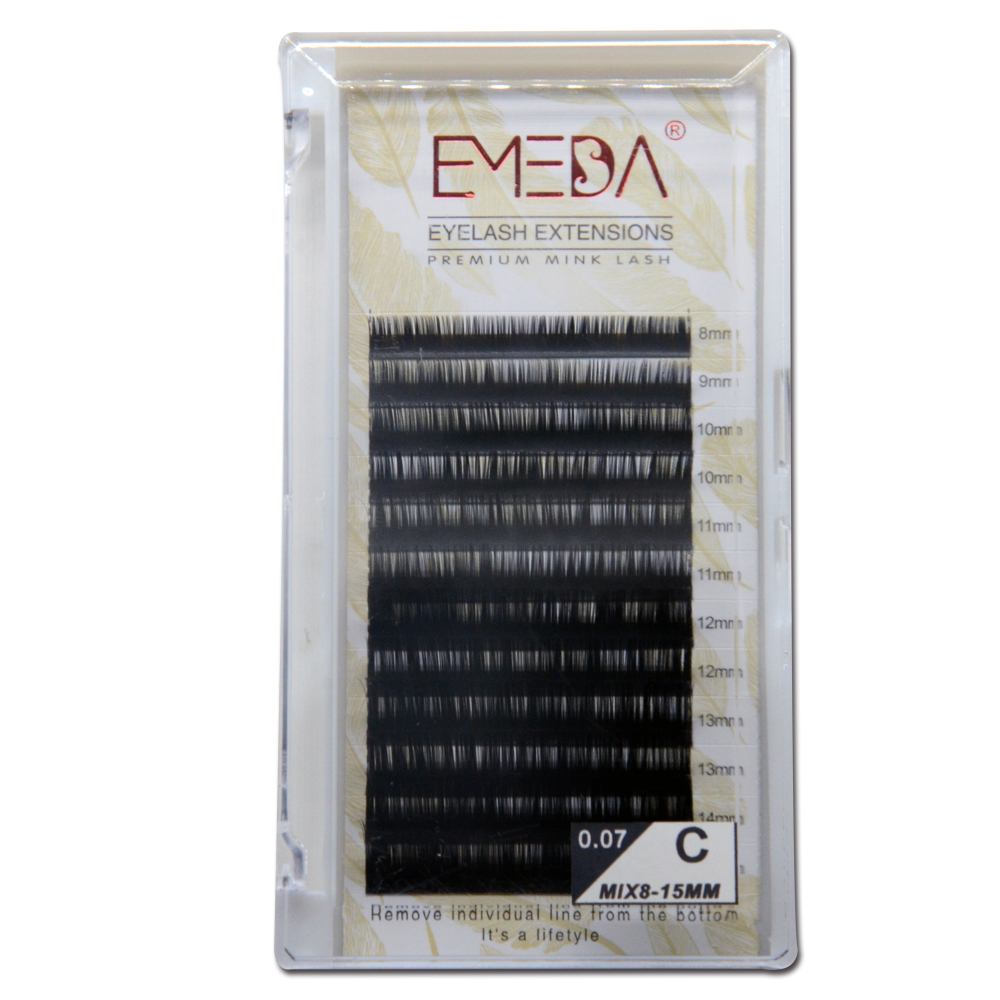 The people who would like to take part in weddings, festivals and party are suitbale for grafting eyelash extensions.
Eyelash Extensions are applied onto one natural lashes will give you a thicker and more glamorous look.
Each set of extensions has the potential to last up to 4-6 weeks with proper care.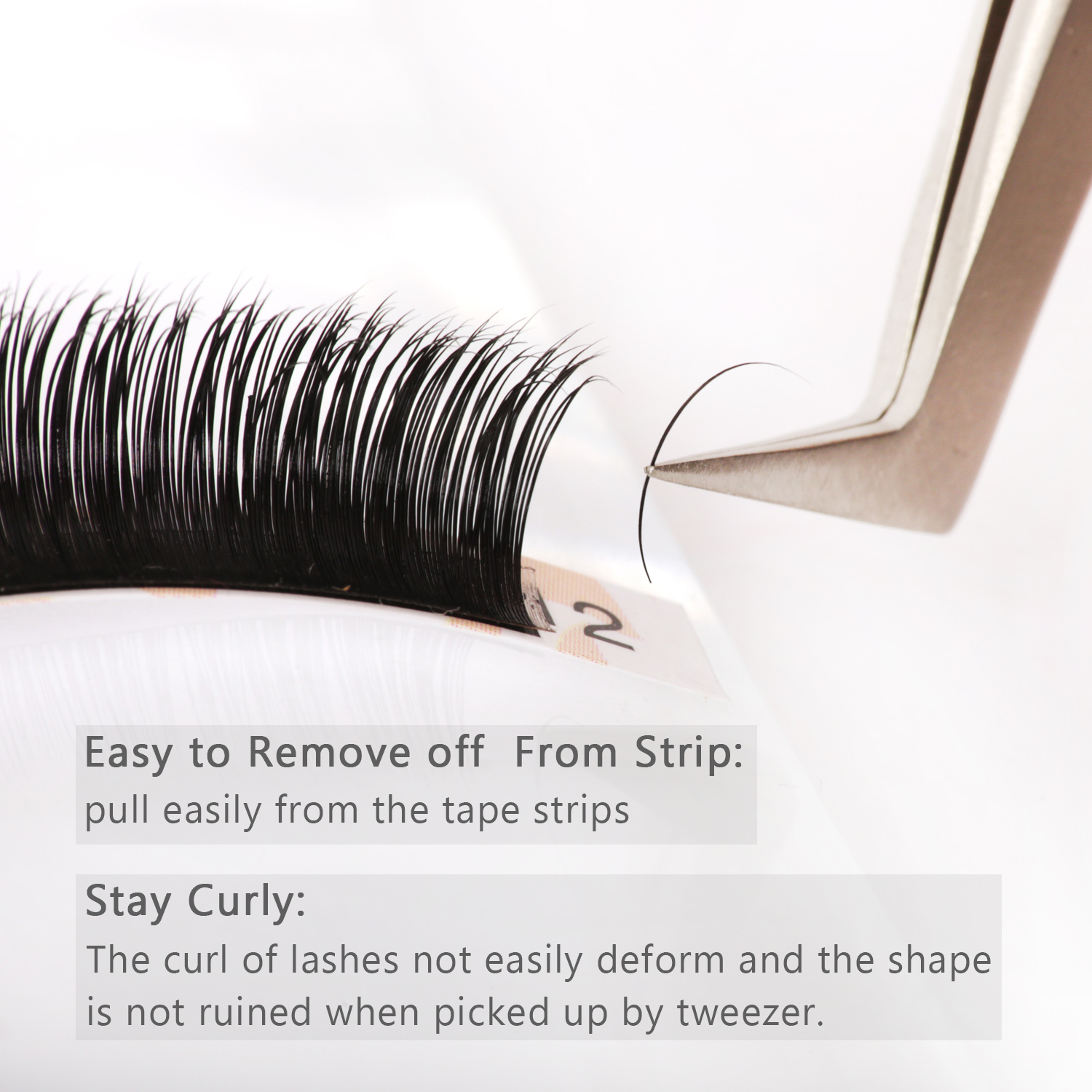 Eyelash extensions come in varying lengths and curls to achieve your desired look.
There are J B C D curl for customers to choose from.
C and D curl are popular with European and American.
We use a special technology, so the curl can keep for a long time and not easy to deform.
Eyelash Extension Aftercare: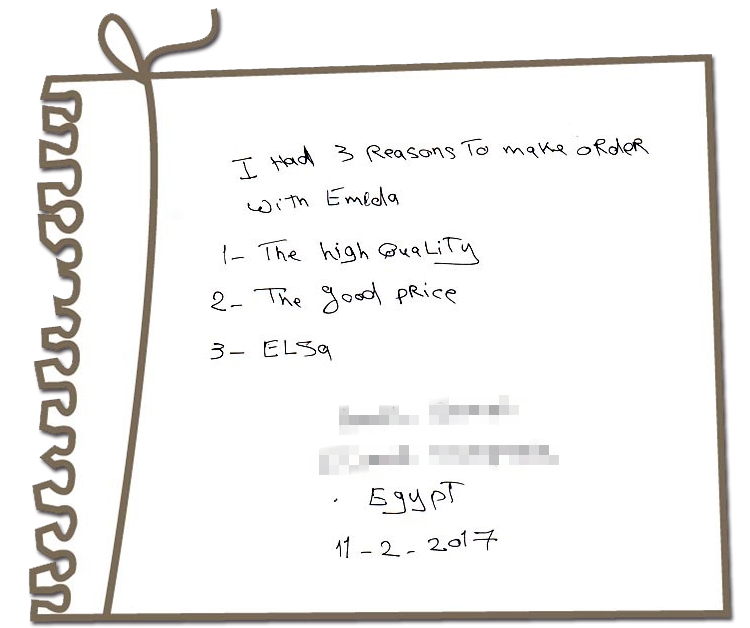 1.Keep lashes dry and away from heat and steam for 24/48 hours
2.Use oil free make-up remover, cleansers, face/eye creams, etc
3.Do not perm or curl extensions with a clamp curler (Heated eyelash curlers are safe to use)
4.Do not use waterproof/water resistant mascara or liquid eyeliner
5.Avoid rubbing, pulling, sleeping on, touching and brushing your extensions
6.Do not rub your face with a towel, instead gently blot and allow lashes to dry naturally *Do not attempt to blow dry your lashes
7.Mineral make-up, sea water, tears, excess sweating, oily skin, sunscreens, etc, can also affect the bond, so try to avoid or use extra 8.care with these where possible
9.Daily cleaning is required