EMEDA exclusive .07mm volume lashes allow you to stack and add volume to your clients lashes. The synthetic lashes are silky smooth and are super lightweight for stacking and adding volume to your clients lashes.
Name:
.07mm Volume Real Eyelash Extensions
Material:
Korean silk
Thickness:
0.05mm-0.25mm
Curl:
B/C/D/J/L/L+
Length:
6mm-18mm
Mixed Length:
Available
Rows/tray:
12 rows, 16 rows, 20 rows or custom
MOQ:
100 trays per size
Service:
OEM/ODM welcome
Other Product:
Real mink eyelash extension, Flat eyelash extension,
Flared eyelash extension, Colored eyelash extension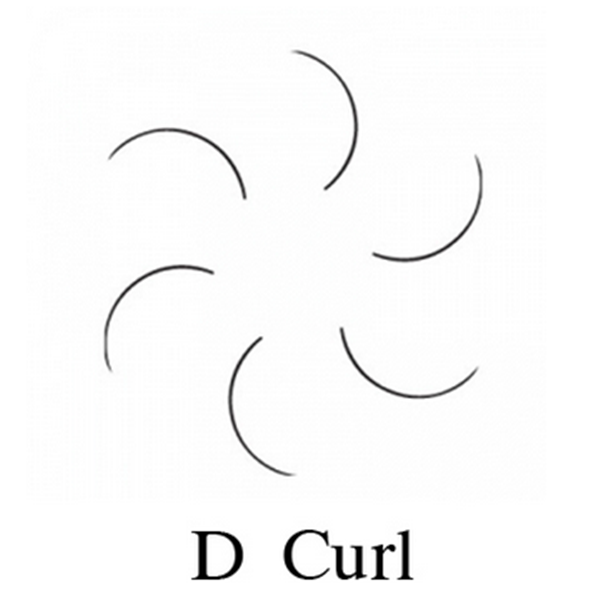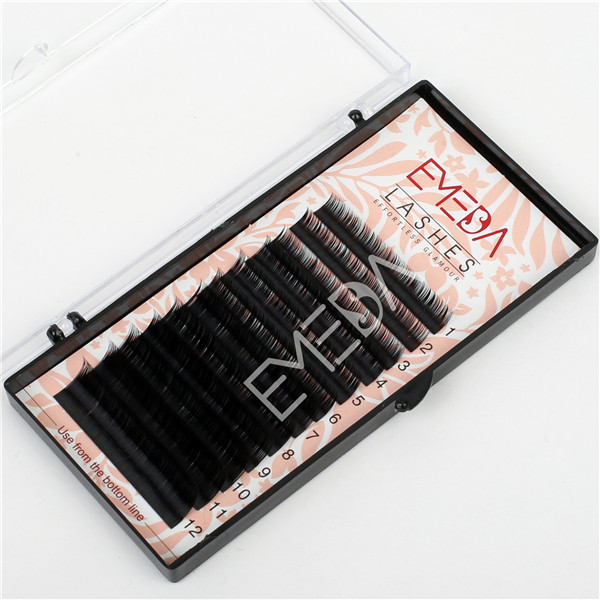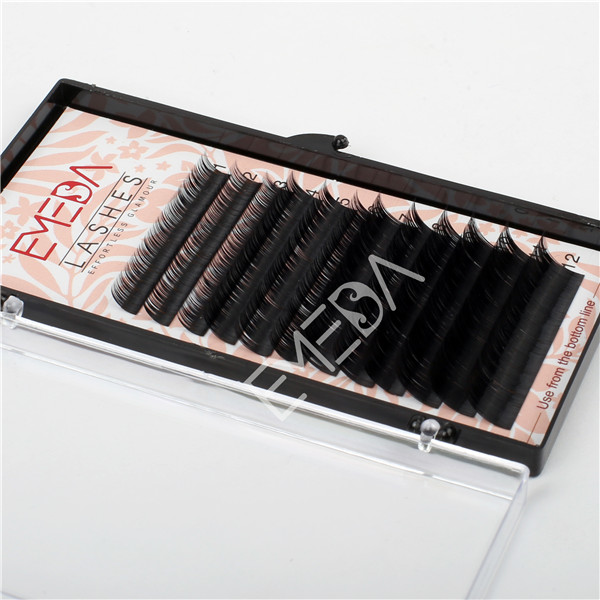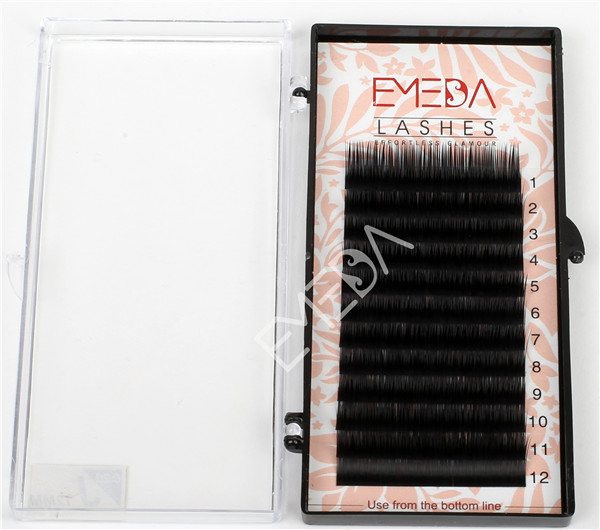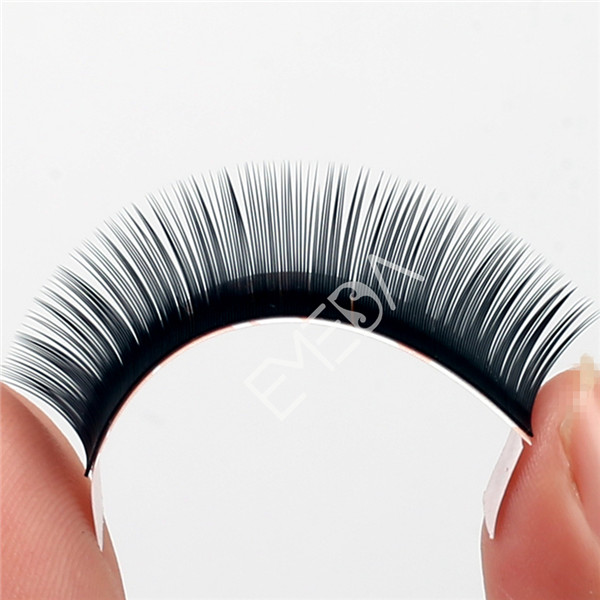 Many customers have visited our office and facoty. If you need, WELCOME!
Any questions, send us an message, we will reply to you within 24 hours.
If you like, you can contact me by below methods anytime.
1. What is our wholesale MOQ?
For eyelash extensions, 100 trays per size
For eyelashes are fully handiworks, MOQ aims to keep the quality consistency.
2. What are the materials used for your lashes?
The main materials used are human hair, mink fur hair, horse hair and korean fiber.
3. How we can make an order?
To make an order, please follow these steps:
1) Look at our catalog
2) Email us the the code of the style you wish to order with the quantity needed for each style
3) We will reply with a price quotation
4) Confirm your order
5) We will inform you the "ready date"
6) Arrange payment for your order
4. What is the price range for each pair of eyelash?
Please contact us for specific lashes price based on specific style.
5. Do you provide samples?
Yes. We do.
6. Do you take orders for private labels?
Yes. We do. MOQ per artwork is 1000 pairs.
7. Do you take orders for customizing packages?
Yes. We do. MOQ per artwork is 500 pairs.
8. What is your lead time for a new order?
As lashes is human made, lead time will be vary depends on quantity/style and order component. Please
contact us further information.
9. Do you take customized eye-lashes orders based on designs?
Yes, we do. Please contact us for further information.
10. How much will my shipping charge be?
The shipping charge will depend on the weight and volume of your order,shipping methods, and final destination.