Wholesale Private Label DIY Cluster Lashes Make your Lash Look at Home LM

EMEDA is eyelash manufacturer, accept wholesale eyelashes and supply private label services. DIY cluster lashes are made of high quality Korean PBT Fiber, having perfect curl with 3D effect. Perfectly applied at home to make your own lash. Saving your time and giving you a natural and charming look.
Introduction of DIY Cluster Lashes
Name: DIT Cluster Lashes
Material: Korean PBT Fiber
Length: 8-16 mm
Color: matte black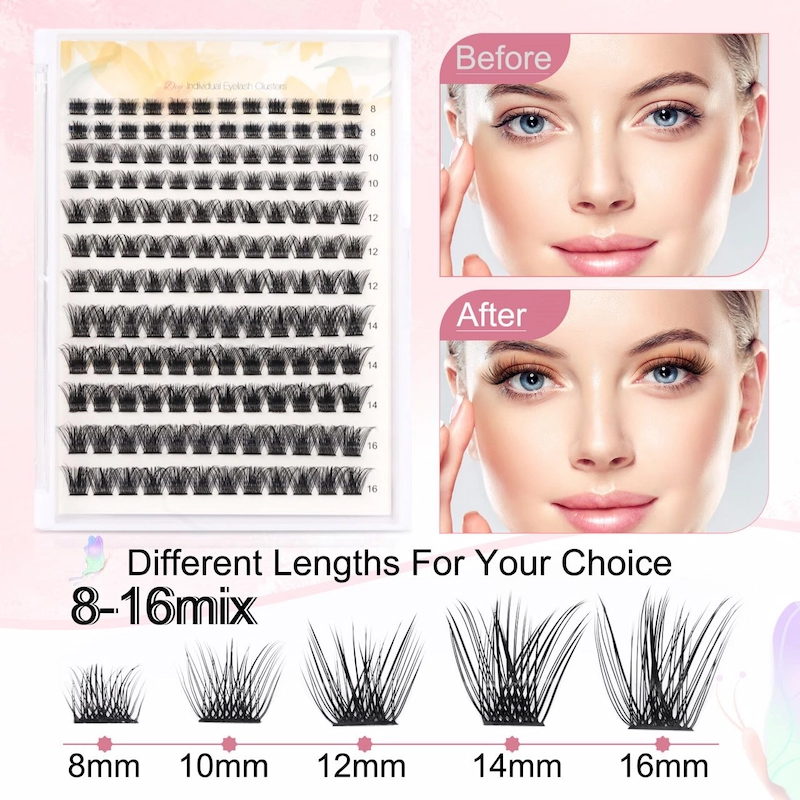 Advantages of DIY Cluster Lashes
Cluster lashes has super soft and thin band that you can not even feel it. It has no kinks which lightweight just like your own lashes and can give you a natural look. The superfine band makes it becomes easy and comfortable to wear.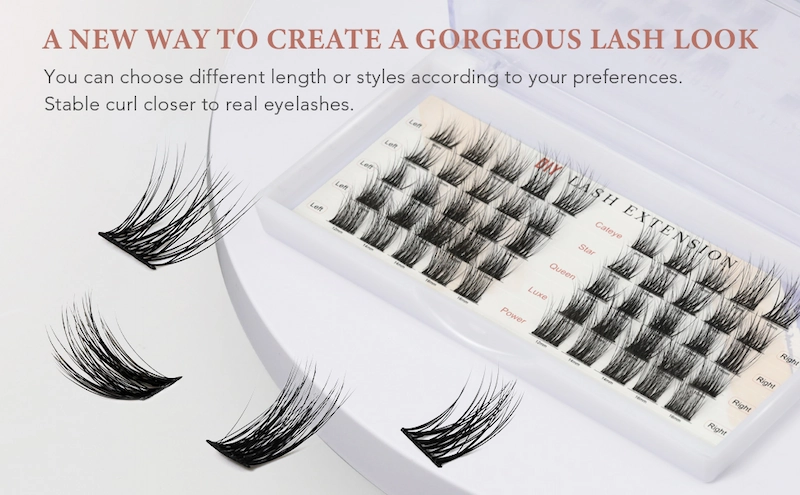 It is a new way to creat a gorgeous lash look, you can choose different length or styles according to your preference.
Its stable curl closer to real eyelashes. And it is easy to apply, just pick the root of the lashes with tweezers and lift gently.The cluster lashes can last for weeks.
It is made of high quality Korean PBT Fiber, totally vegan, cruety free, safe to use.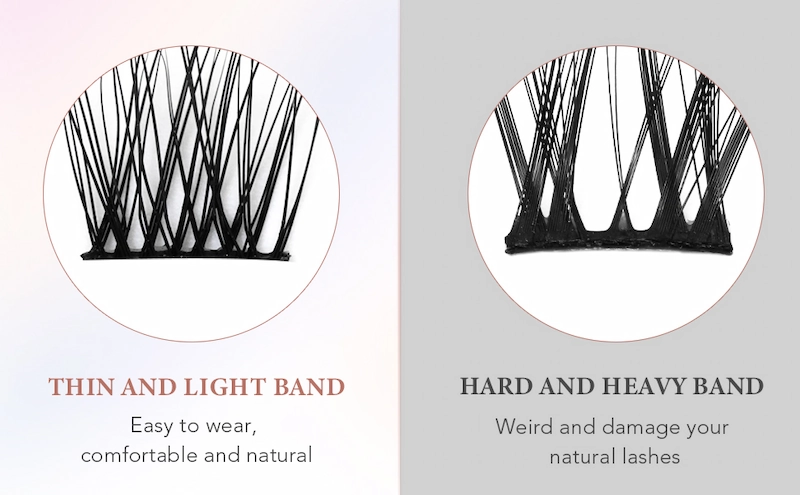 Using Steps of Cluster Lashes
STEP 1:Apply an appropriate amount of glue to the band.
STEP 2:Apply under your natural lashes 1-2mm distance for evelid and hold it for 2-4 sec.
STEP 3:Comb the lashes with the spiral brush for better integration with real lashes.
STEP 4:WOW! It looks more natural and charming.

DIY Cluster Lashes Kit
Now , we have DIY Cluster Lashes Kit, a pack of 5 items, included in one count. Including lash remover, 10pcs cotten clean, lash applicator, lash bond and seal, and clusters lashes.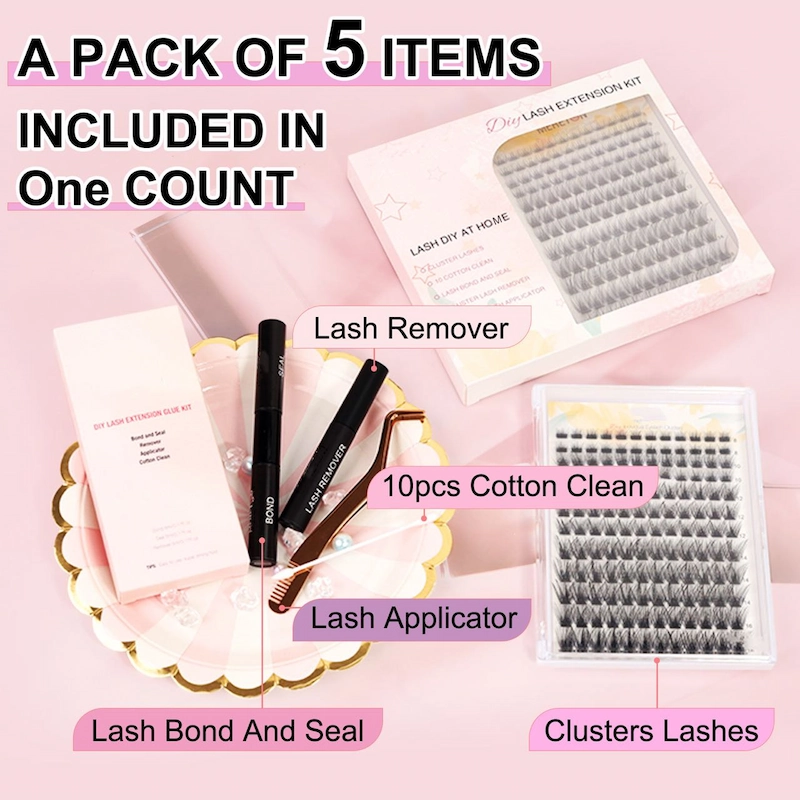 Related Products
We have individual and cluster bond and seal. It is dual end design, can drying quickly and has strong lasting.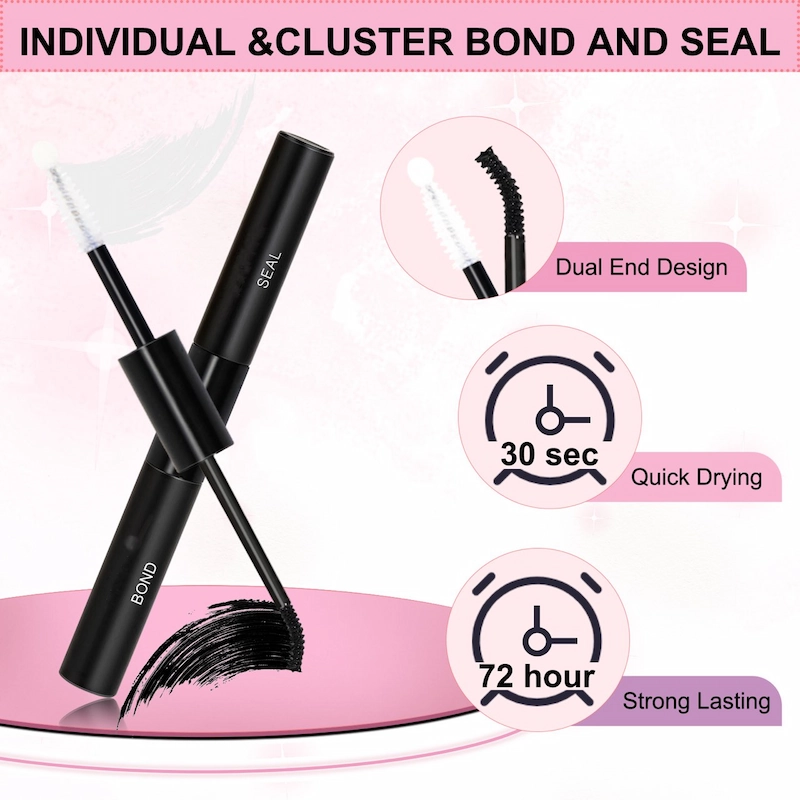 Payment and Shipping
We accept Paypal, VISA, T/T, WESTERN UNION, MasterCard, MoneyGram and othe payments. Meantime, we have different shipping ways, such as UPS, DHL, FedEx, or EMS.

FAQ

Q1.How can I check your quality?
A1:We are false eyelash manufacturer, we can provide samples for you to check the quality.


Q2:How many samples can you provide for once and are the samples free?

A2; Free sample, but you need to afford freight cost.


Q3. How can I create my own brand lash line?
A3: We accept custom package box with your own logo. we can do packaging with your own design. The price of the box is based on style and material.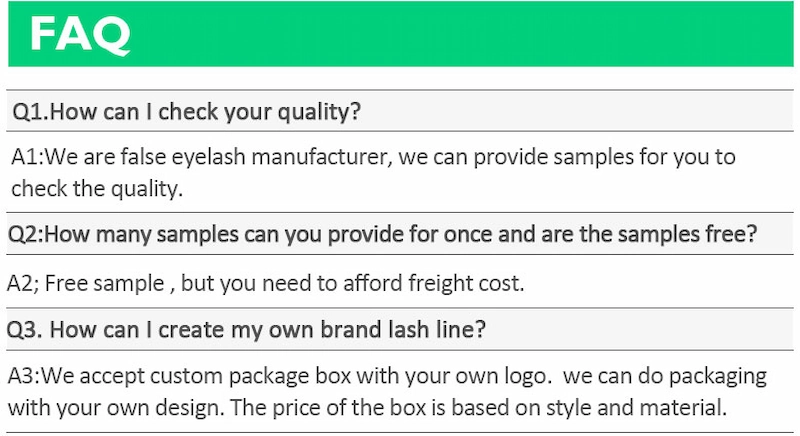 If you are intereted in any our products, please do not hesitate to cantact me!
Email: minklah@emedaeyelash.com
Whatsapp: +86 13573804926