Wholesale Private Label green tea eyelash shampoo
Introduction of 100ml green tea lash shampoo
Green tea lash cleanser foaming to strip off all oil and thereby maintaining lash and eyelid health,This amazing to effectively remove dirt,oil and makeup It even removes waterproof eye makeup and is formulated to have the same PH as the eye to minimize and irritation.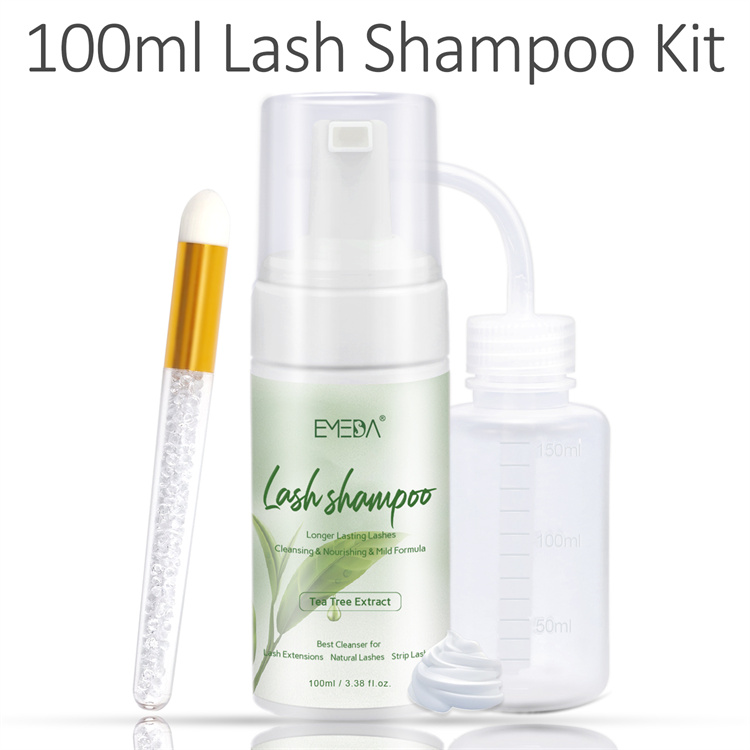 Our green tea lash shampoo is very safe to use
deep cleaning

getle formulation

nourishing natural lashes

extends life of lash extensions

ested and certified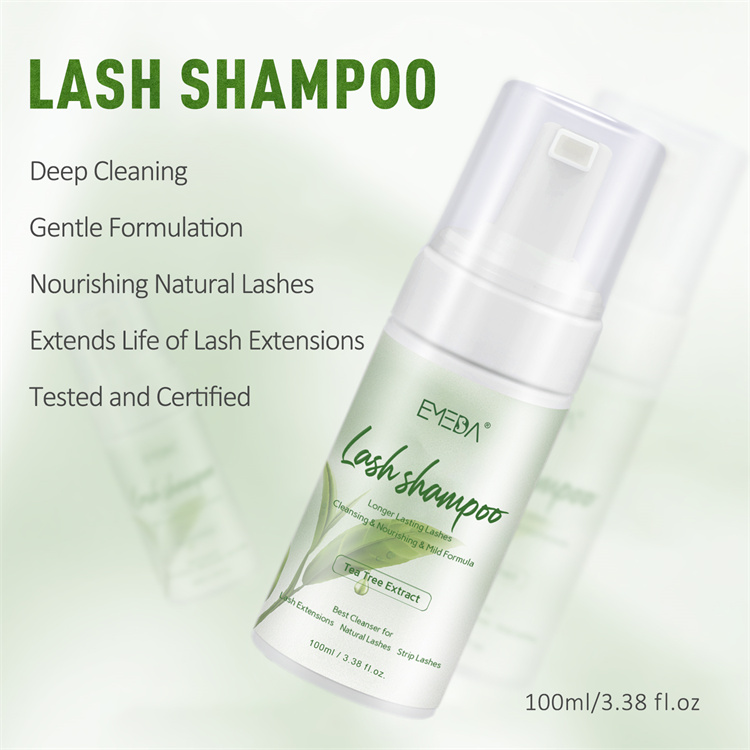 Applicable to a variety of scenarios
rich&delicate foam

for salon&home use

for salon cleanse client's lashes

for home use to aftercare lash extensions

for natural lashes
benefit:

mild power

clean impurities

stronger cleaning

power remover

oil&makeup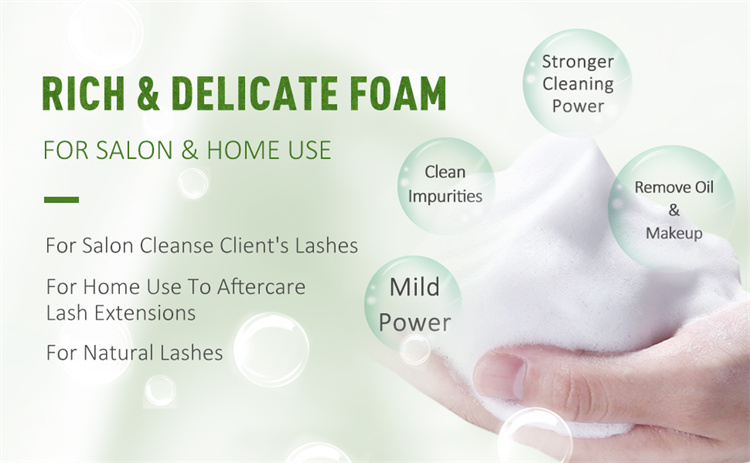 Unique design packaging
get maximum retention with this 3-in-1 kit
soft and thorough cleaning crystal handle rinse bottle to clean the foam residue
Buy eyelash cleansing shampoo, use better effect, effectively clean eye shadow and eye oil, no irritation to skin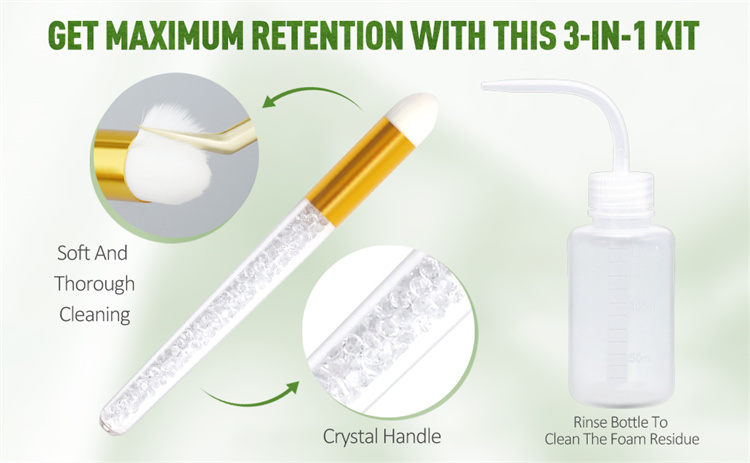 The price is negotiable, we can offer you discount according to your order quantity. If you buying in bulk for an occasion. We offer you wholesale price.
To make an order, please follow these steps:
1) Look at our catalog
2) Tell us the item and quantity you want
3) We will reply with a price quotation
4) Confirm your order details
5) We will inform you the "production time
6) Arrange payment for your order