How to Pick Up Long Stem Premade Fans Lashes?
Wholesale Premade Volume Lashes Factory Eyelashes
Pre-made volume lashes, are perfect for clients who desire natural-looking lashes with lots of volume. They are actually 2-20 lashes joined together at tha base that can be applied to a single natural lash to give a fuller, more voluminous look. They are perfect for clients without many natural lashes, or simply used to cut down application time.
Description
Material: High quality Korean imported material
Thickness: 0.07/0.10mm in general, others can be customized
Curl: C/D in general
Length: 8-14mm
Rows: 6-18 lines
Package: supplied, can do private label
Express: DHL, FEDEX, UPS, Sea shipping and so on;
Payment terms: Paypal, Western Union, Money Gram, T/T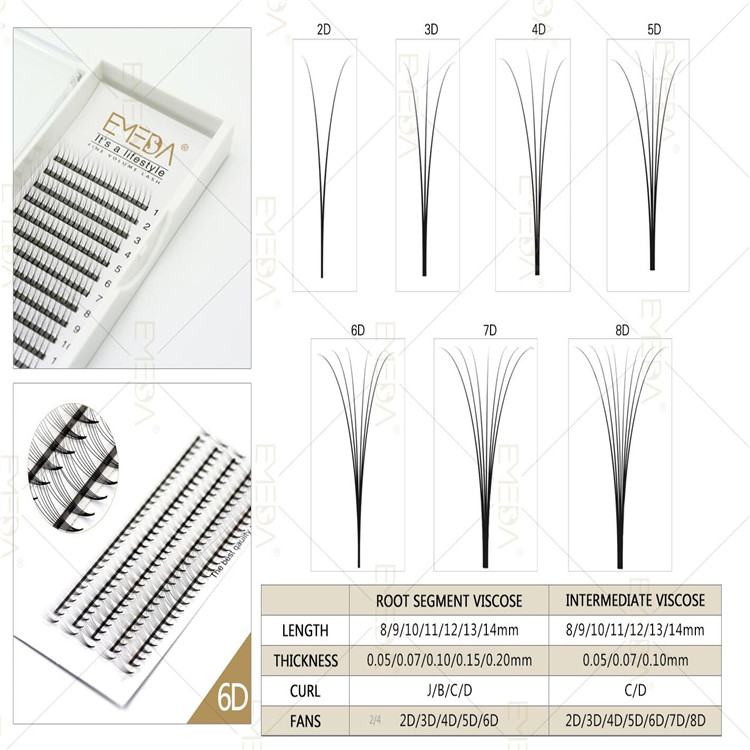 Advantages
Give you a beautiful, full but natural look

With knot or knot free

Required less adhesive than classic lashes

Easy apply, save time

Can combine 2-6 fans for an fuller effect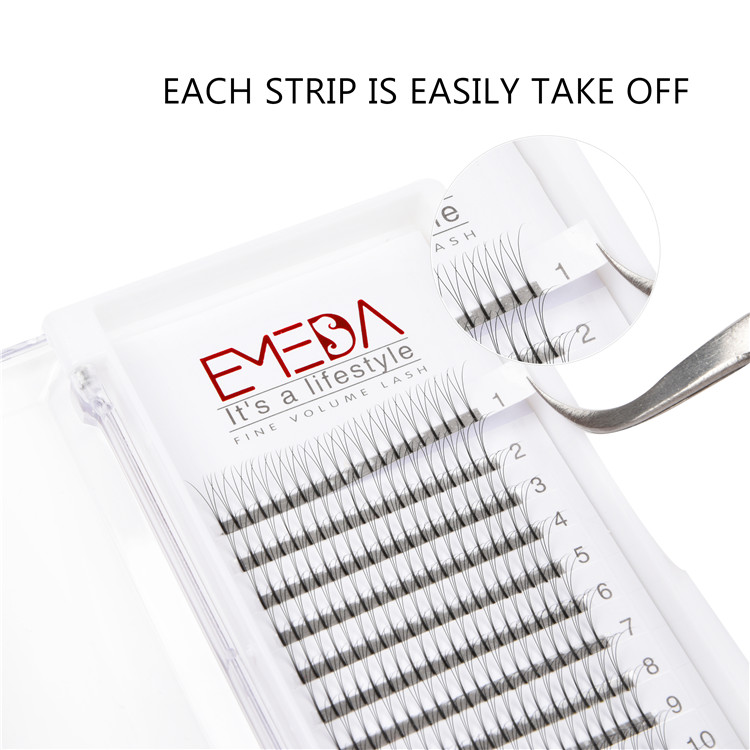 Always remove lashes with the tweezers approaching from the side, never from directly above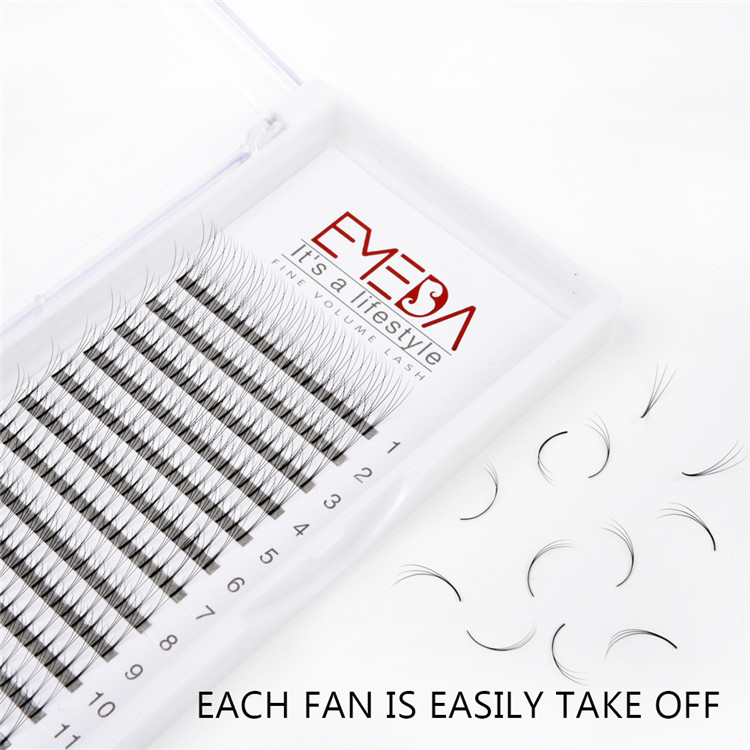 Pluck the lash from just above the adhesive strip and directly below where the individual lashes join together
Tip: If removing the lashes is difficult, apply some gentle heat to the tray or strip. A lamp or sunlight is ideal.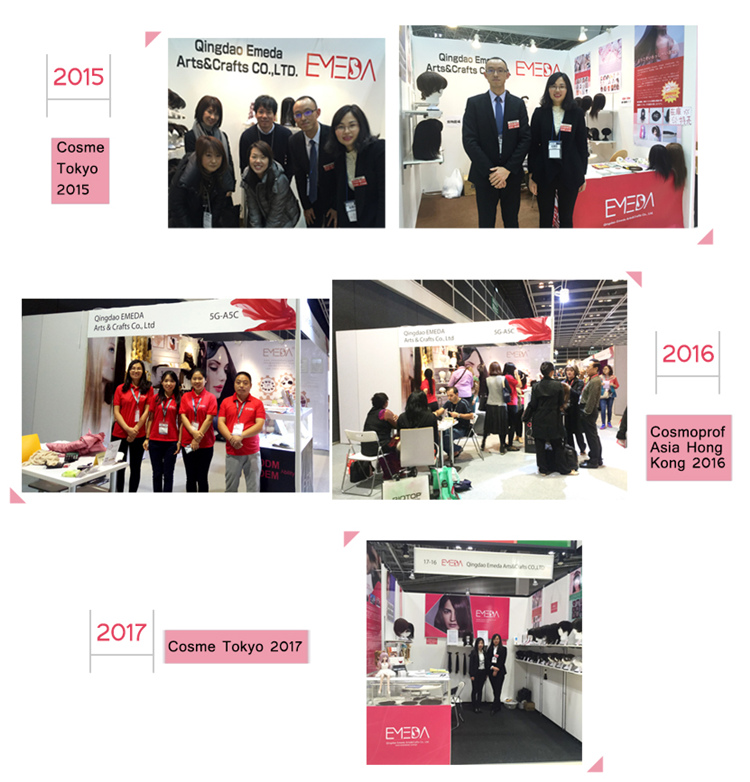 Emeda is completely aware of the importance of quality, attend the eyelash exhibition every year, to study and promote the eyelash quality.
FAQ
Q: Are you a factory?
A: Yes, we are a leading supplier and manufacturer of eyelash extensions individual, eyelash extension tools, 3D mink eyelashes and 3D false eyelashes products in Qingdao, China.

Q: Can you provide samples before the orders?
A: Yes, sample can be provided.

Q: Can we visit your factory before we cooperate?
A: Of course you can. Welcome to visit our factory, we will assist you in booking your ticket and hotel and arranging all your trips.
Q: Can I wear it when I swim?
A: Yes, you can swim in them, they are great for a beach vacation. Just make sure to wait a full 24 hours before you get them wet.
Q: Who is not suitable for wearing eyelashes?
A: You should not get eyelash extensions if you rub your eyes frequently, have highly sensitive skin, extreme allergies, watery eyes, very curly or thin fragile lashes, or no lashes at all.
We are a friendly, helpful and lovely team. Welcome you to visit us!