How to Pick Up Middle Tape Premade Fans?
Wholesale Premade Volume Fans with Private Label
Product Details
1) Brand: EMEDA.
2) Material: PBT from Korea.
3) Color: matte black.
4) Style: 6D (fans attached in the middle).
5) Curl: C D
6) Length:
Single length: 8/9/10/11/12/13/14/15

Mixed length:
9-15mm (Mixed way: 9*1,10*1,11*2,12*2,13*2,14*2,15*2lines)
15-20mm (Mixed way: 15*2,16*2,17*2, 18*2, 19*2, 20*2lines)
8-14mm (Mixed way: 8*1,9*1,10*2,11*2,12*2,13*2,14*2lines)
7) Thickness: 0.07mm
8) Clusters: 15 clusters each line, 12 lines in a tray, total is 180 clusters
Product picture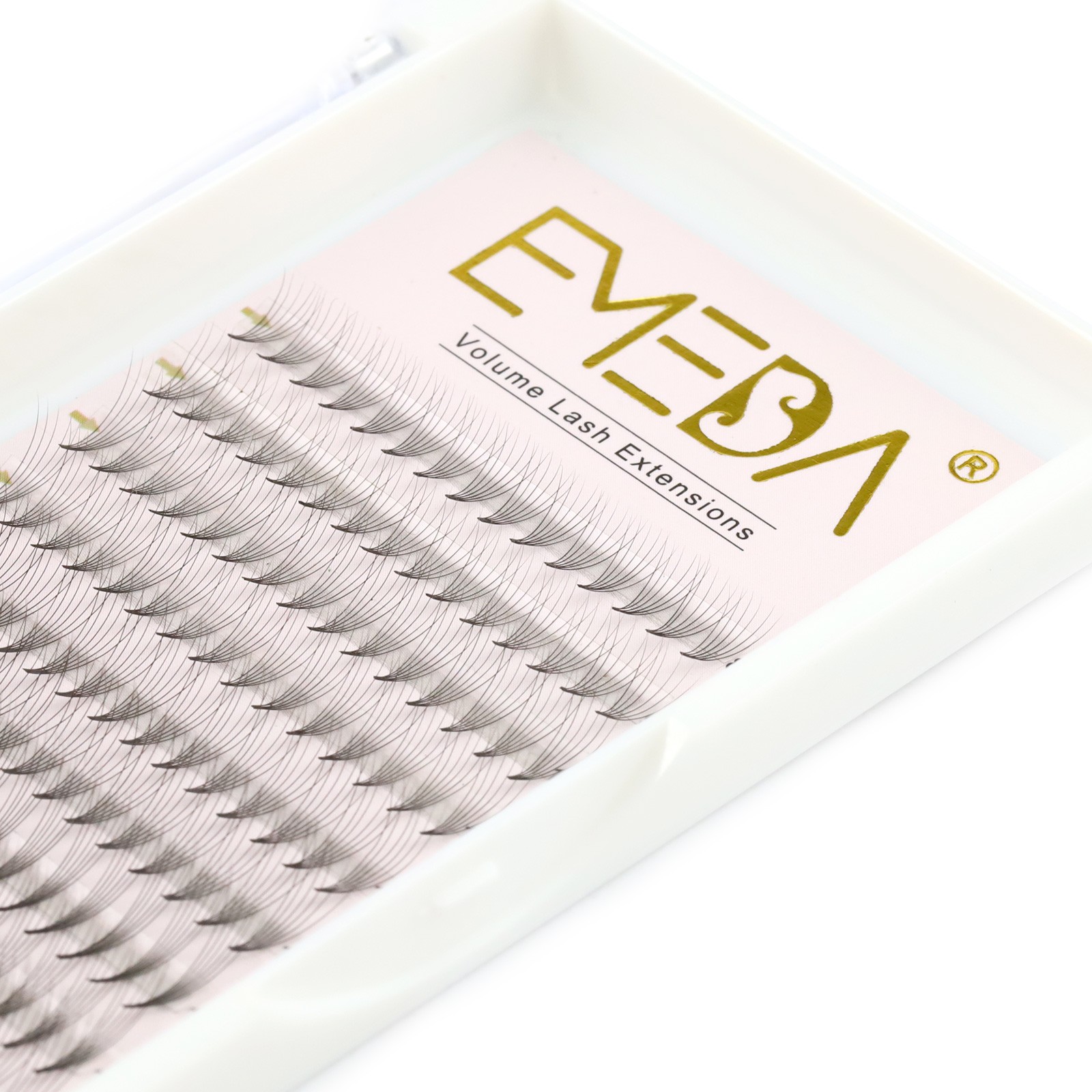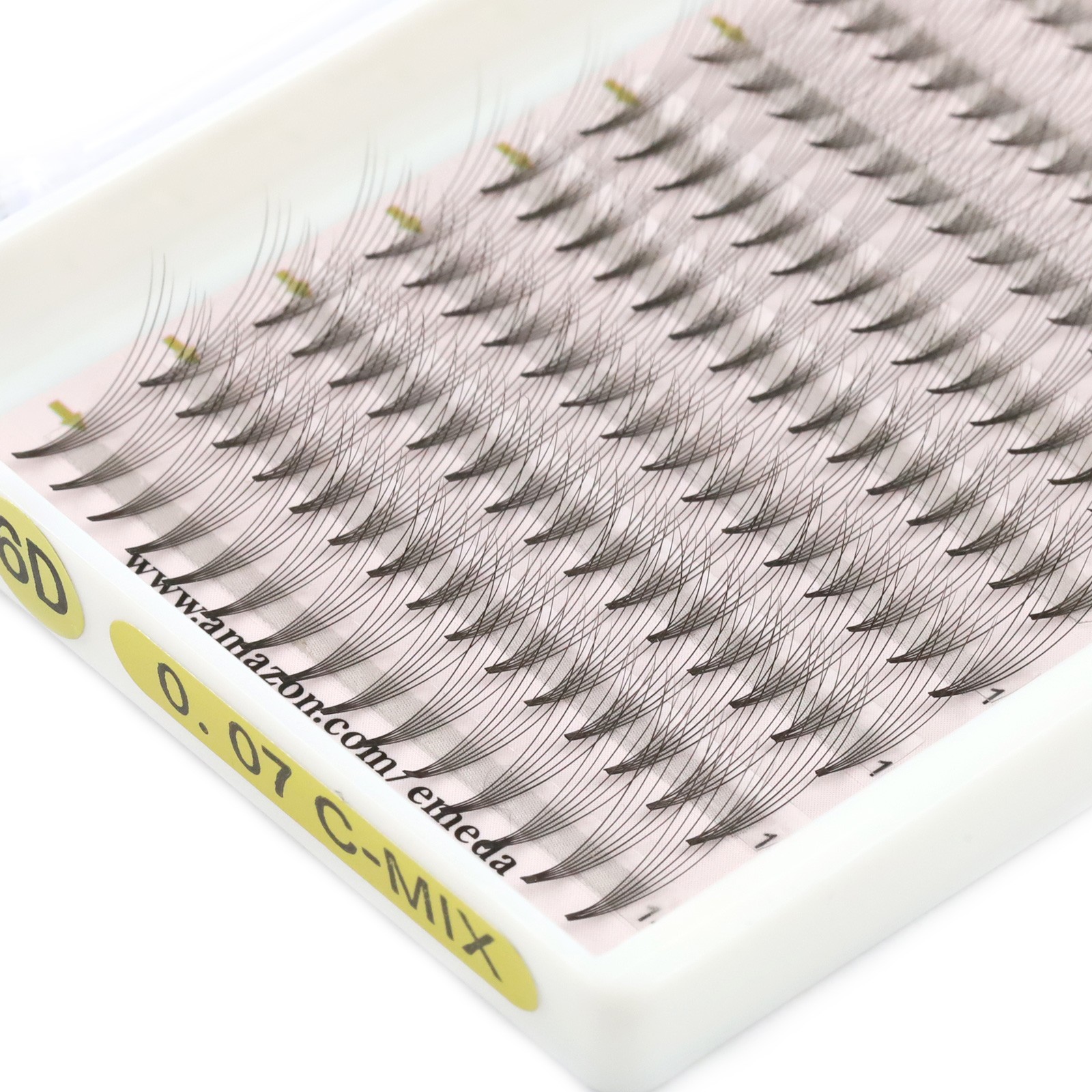 Our premade fans are soft and lightweight because we use a unique glue bounding method.
Emeda premade fans can speed up the process of applying lashes, very suitable for lash beginners and the people who want to reduce the application time and serve more customers.
Priavte label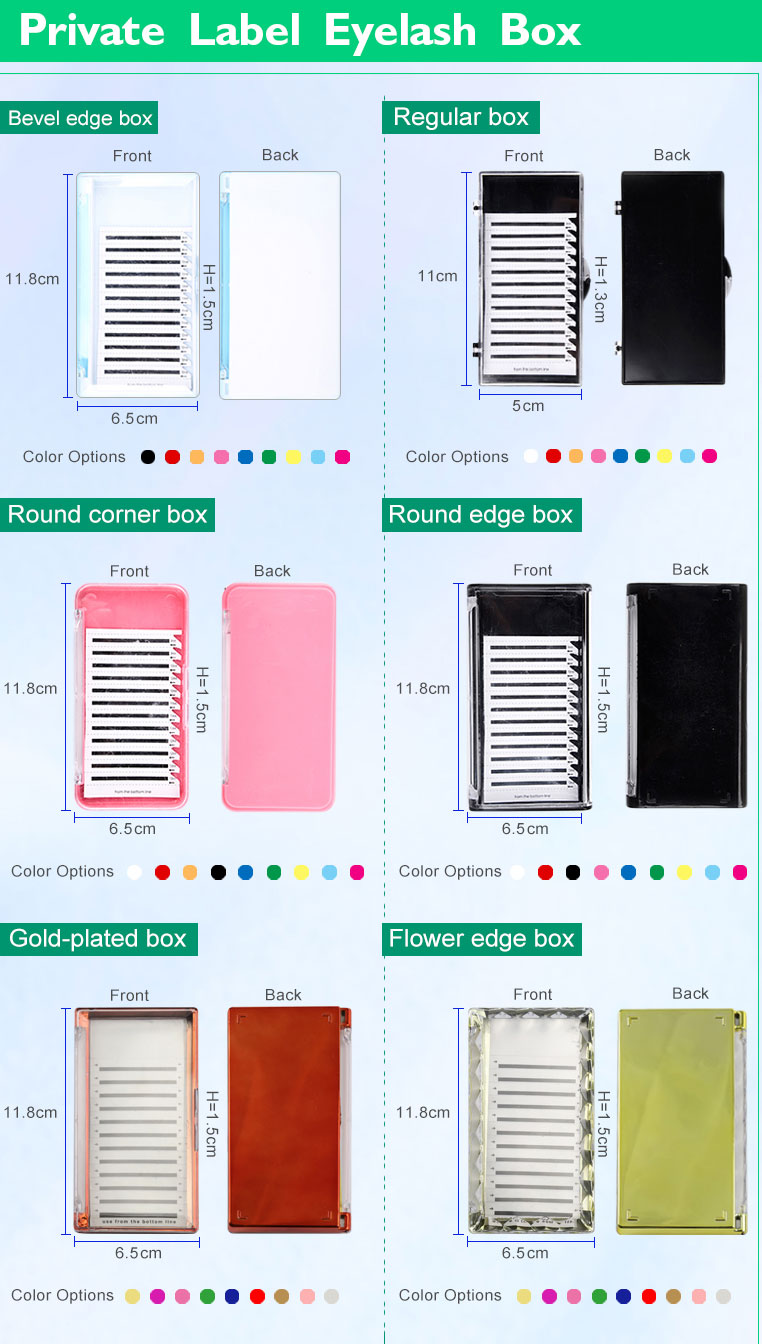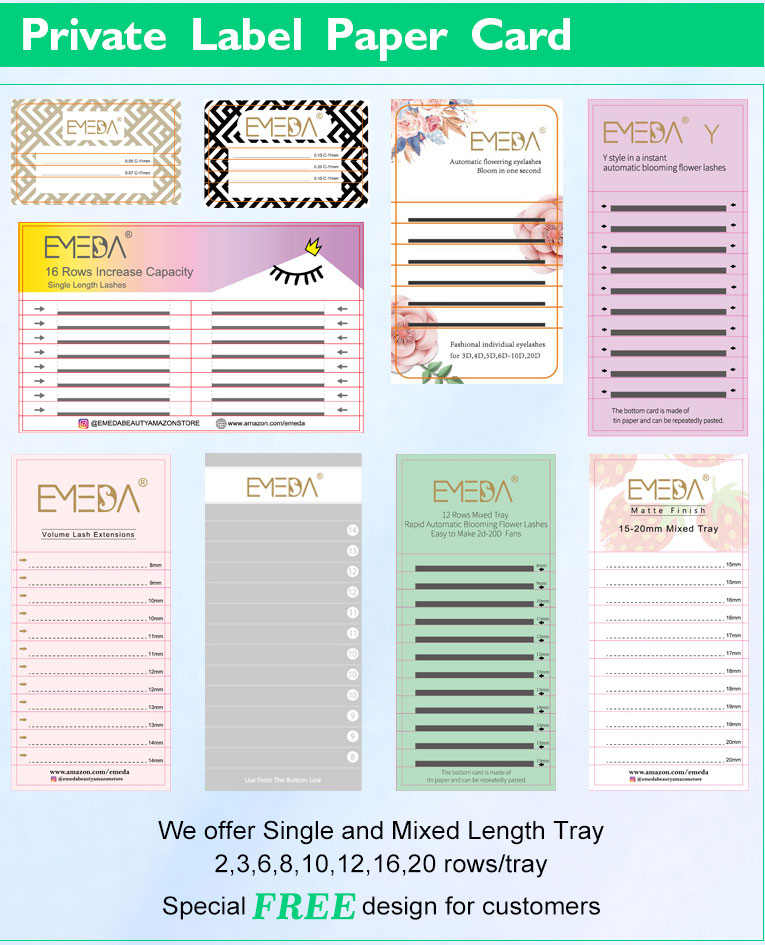 Our designers can make logo for custmers, you will have your own brand.
Customers can choose the patter you like.
We can do all kinds of boxes.