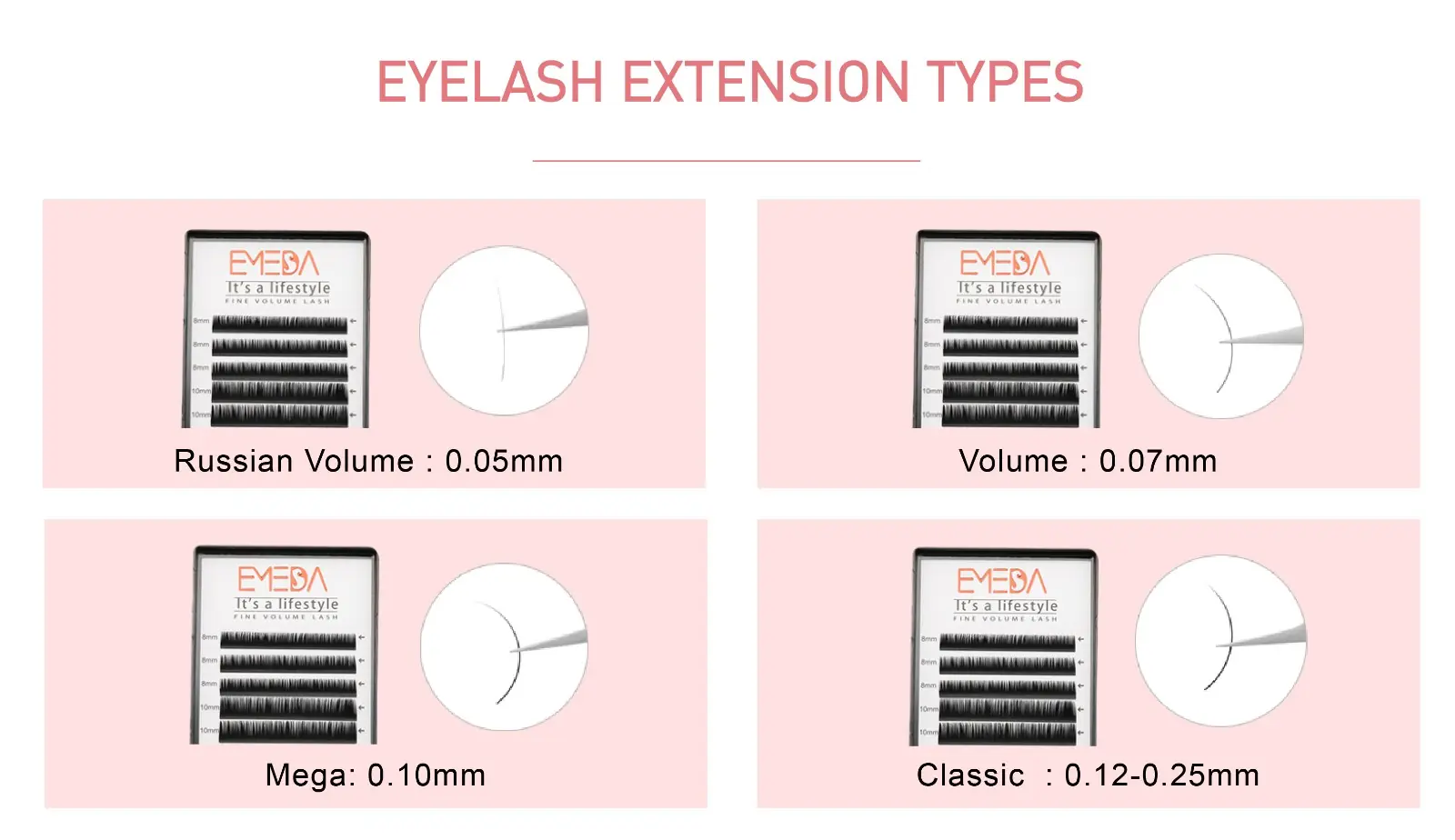 Details:
Material: Korea PBT Fiber
Size: 0.03-0.25mm thickness/J B C D curl/6-20mm single and mix length
MOQ: 5 trays for each size.
Service: Make private label and box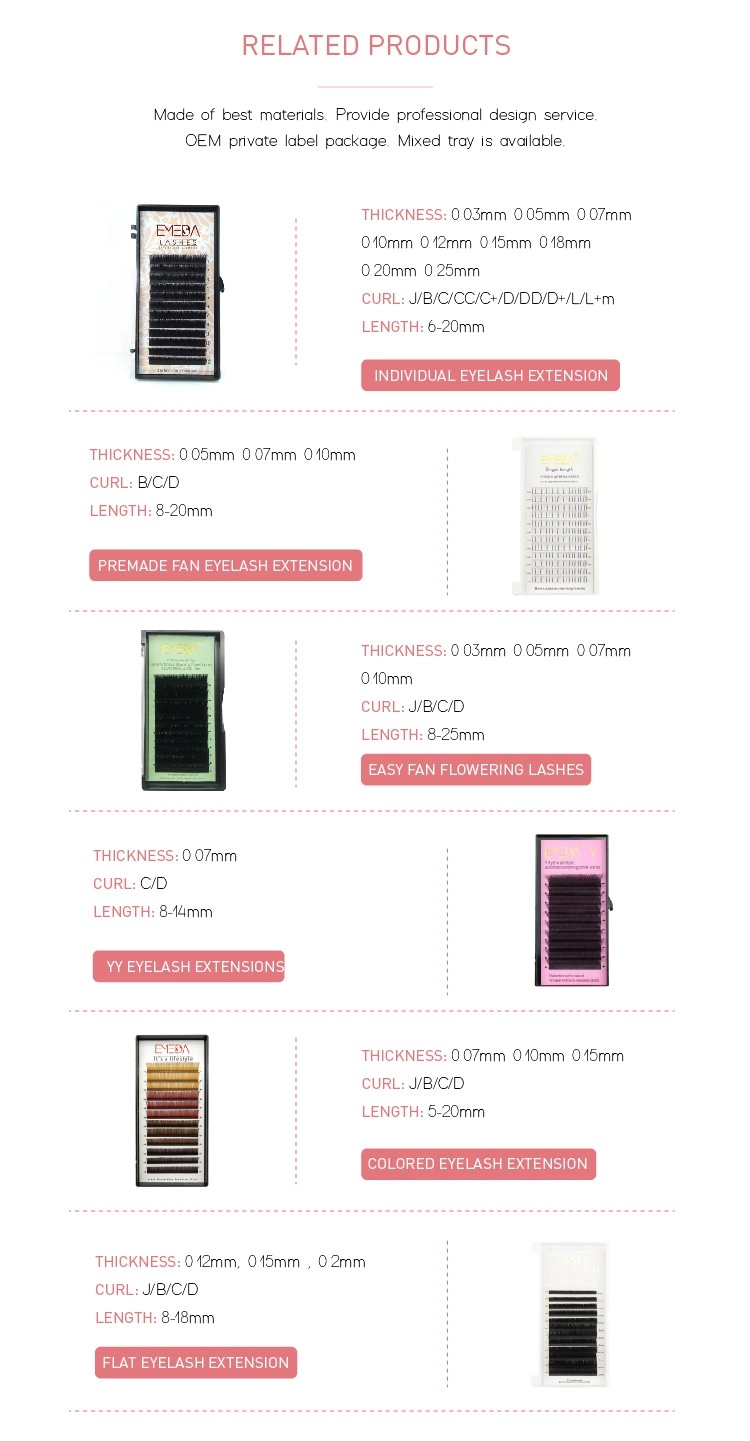 Our individual lashes are meticulously handcrafted using premium A-class silk material sourced from Korea. This ensures that our eyelashes are of the highest quality, offering a soft and lightweight feel for comfortable wear.
Among our collection, the C curl stands out as the best seller in both the UK and the US. Not only does the C curl provide a beautiful and natural look, but it also boasts exceptional longevity. Once applied, the C curl lashes can stay in place for an extended period, even with regular activities such as swimming, thanks to their waterproof properties.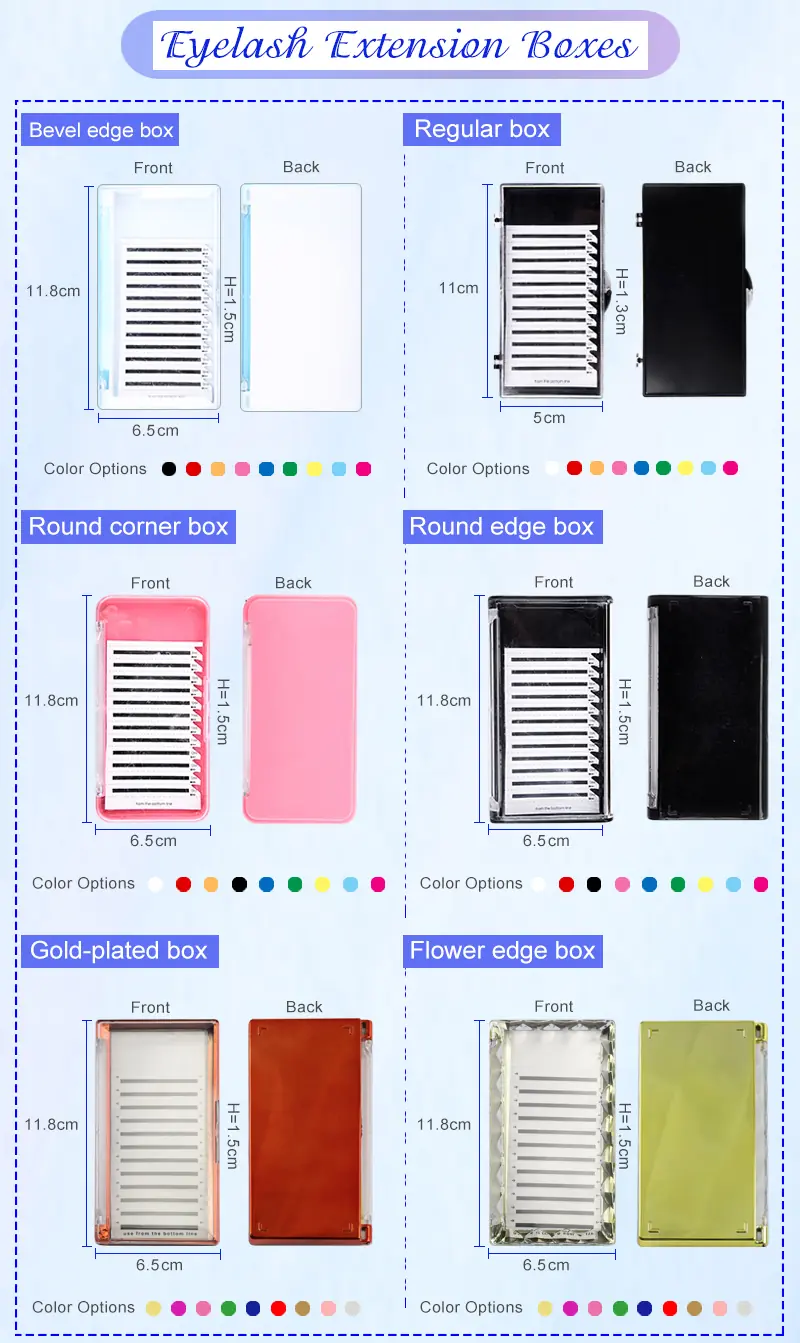 With our wholesale synthetic silk eyelash extensions, you can offer your clients a wide range of curl options to suit their preferences and desired look. Whether they prefer a natural and subtle enhancement or a more dramatic and voluminous effect, our J, B, C, and D curl variations have got them covered.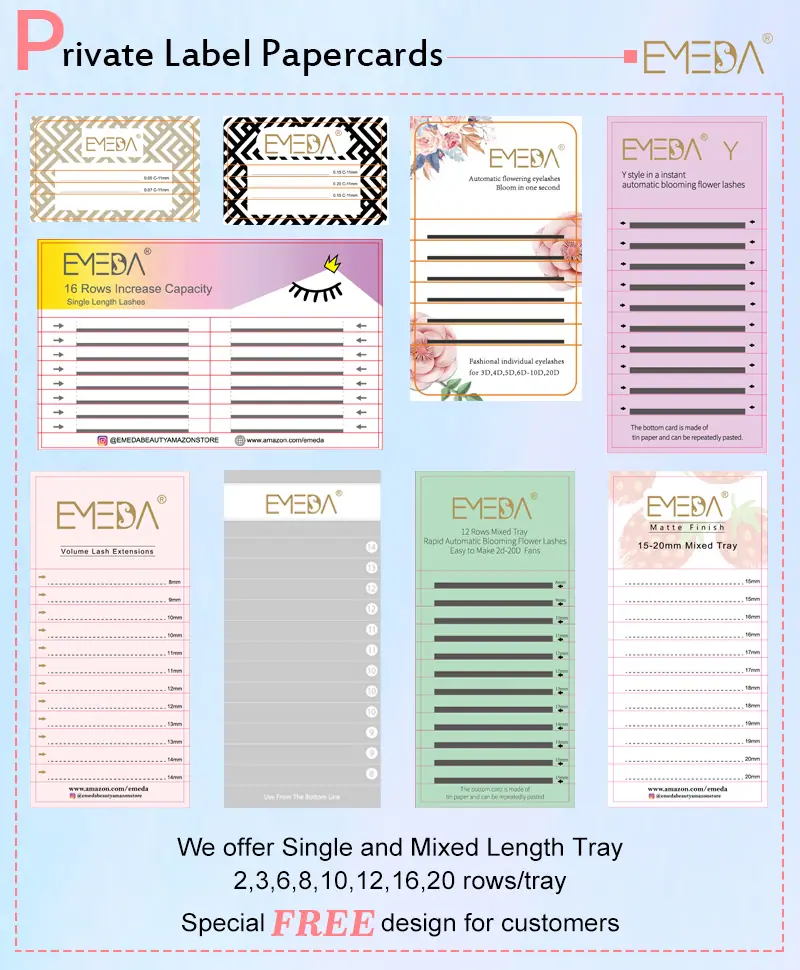 Elevate your lash business with our quality assured wholesale synthetic silk eyelash extensions. Our commitment to providing exceptional products and customer satisfaction sets us apart. Try our free samples and experience the difference in quality and performance for yourself. With our eyelash extensions, you can create stunning and captivating eyes that will leave your clients feeling confident and beautiful.
If you want know more details,please feel free to contact us
whatsapp+86 18562611509
email: sales20@emedahair.com