Private label lash shampoo gentle non irritant eyelash foam cleanser
Lash shampoo foam is produced by pressing the bottle mouth,which is rich and delicate and easy to clean,the foam is silky,so eye skin can enjon the soft and touth at the same time,gently but highly effcetive.deep cleaning,gentle formulation ,nourishing natural lashes,extends lift of lash extensionste,tested and certified.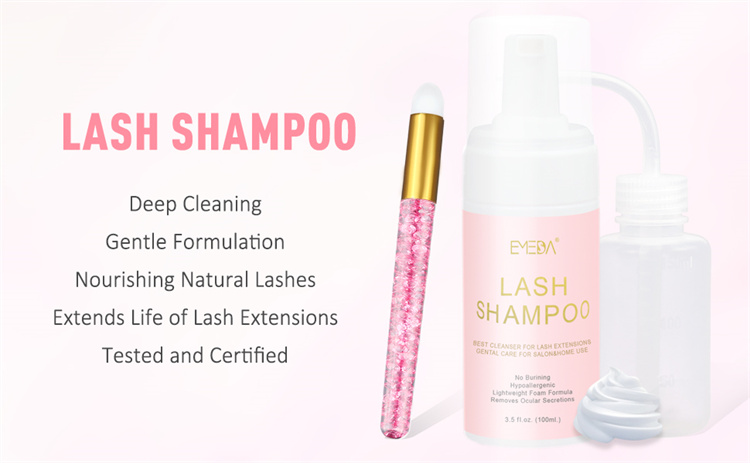 Use of lash shampoo
step1:saque out proper amount of foam
step2:clean the impurities in the eyelash with a cotton brush
step3:gently wipe with cotton paper and foam with cotton paper
step4:apply eyelash gule after eyelash is dry,prolong eyelash adhesion life.
Use better effect, effectively clean eye shadow and eye oil, no irritation to skin
Applicable scenes of lash shampoo
for salon cleanse client' lashes

for home use to aftercare lash extensions

for regular cleaning

remove oil&makeup ,clena impurities,stronger cleaning, powermild power
These scenarios can be used, which brings you great help and convenience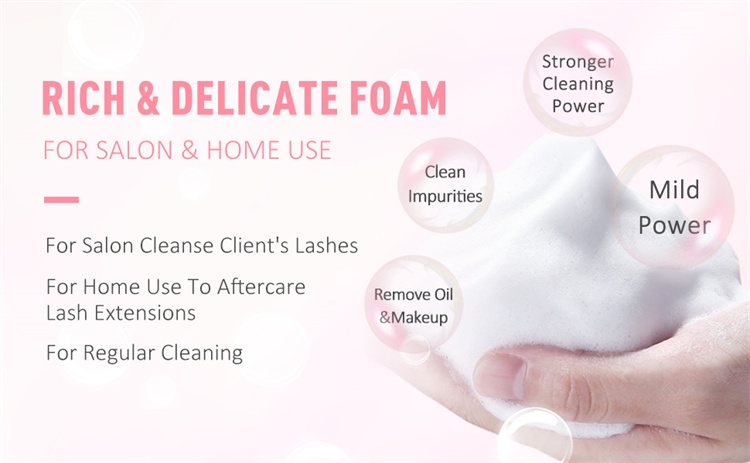 Features of lash shampoo
lash shampoo is soft and thorough cleaning ,crystal handle ,rinse rottle to clean the foam residue,
deep cleansing of cosmetics and dirt left in the eyelash root,moisten eyes and reliecve dryness ,
no irritation burning.It is especially suitable for novices to operate. It is very simple.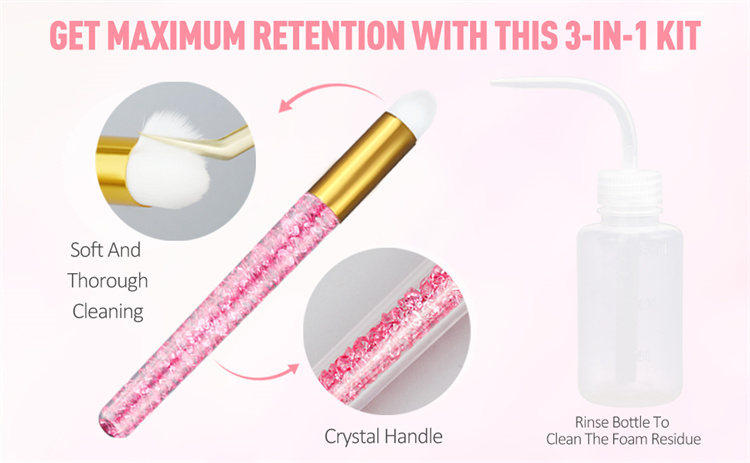 lash Shampoo
√ OIL FREE
√ Ethylene Oxide free
√ Betaine free
√ Paraben free
√ Alkyl sulfate free
√ Polyquaternium free
The price is negotiable, we can offer you discount according to your order quantity. If you buying in bulk for an occasion. We offer you wholesale price.