Introduction to tea tree flavor eyelash shampoo
Our tea tree flavor eyelash shampoo is very convenient to use. It is very mild. When the lid is opened, it comes out with a dense foam. There are many foam, and it feels very delicate on the hands. It can effectively clean the eyes and clean all dirt without residue.,essenec deeply nourishes&fresh scent.Our products are different from other products and guarantee the price and quality more than other products because we have our own factory and production line, We have our own company in China and have long-term import and export to many countries.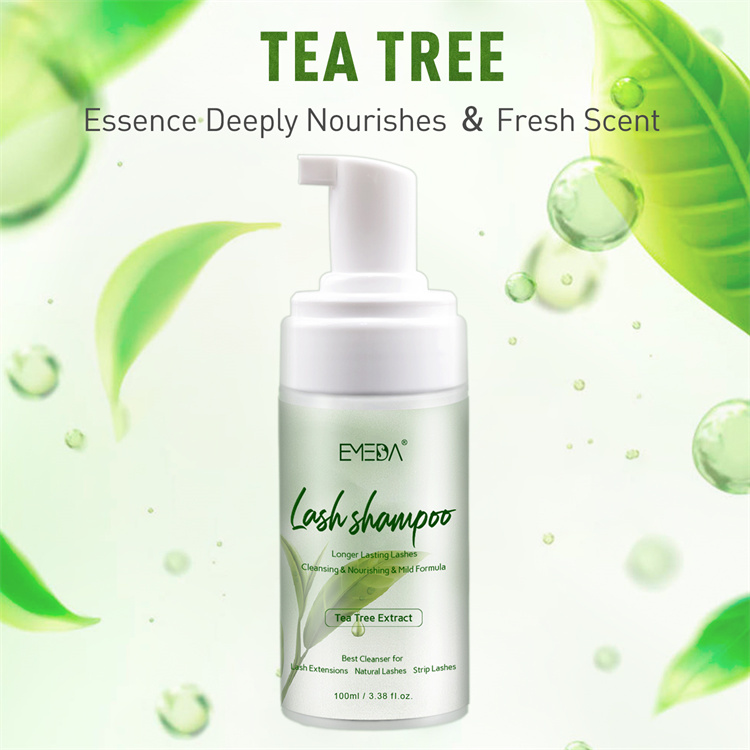 Characteristics of tea tree flavor 100ml eyelash shampoo
deep cleaning,gentle formulation,nourishing natural lashes,extends life of lash extensions ,tested and certified
Our eyelash cleaning mousse can clean deeply. No matter around the eyes or the skin, the residual dirt will be cleaned out quickly. In addition, our eyelash cleaning mousse has been tested and certified numerous times, and it is very safe to use. It can be used safely in any field, and it will extend the service life of the eyelash extension line, without damaging the eyes and the skin around the eyes, You will love it.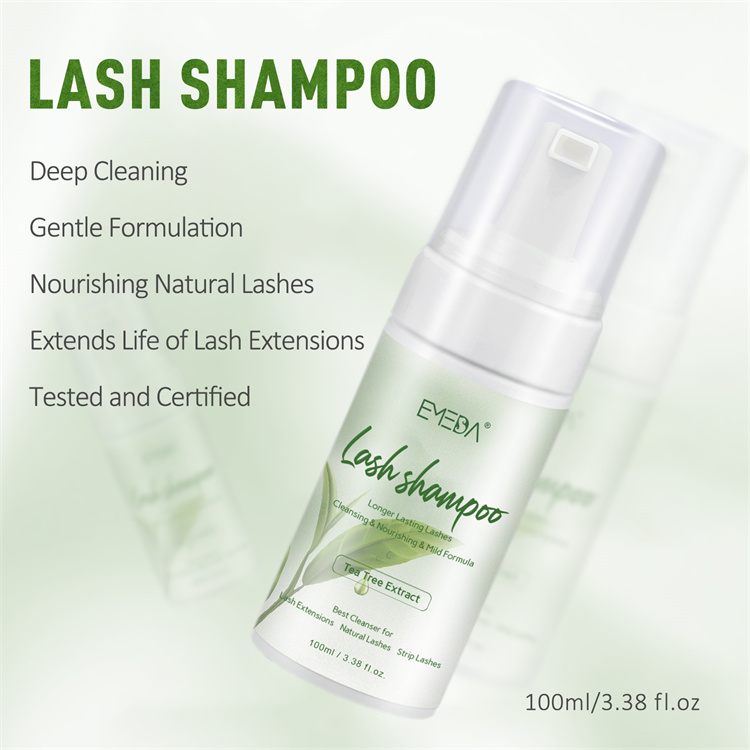 About processes and benefits of private Label
1. Personalization and characteristics according to your personality and hobbies
2. Customized packaging is unique and unique
3. We will provide you with exclusive high-quality services
4. Own your own unique brand
5. It can help your business better
If you have the idea of private customization, please send me an inquiry. I will certainly do my best to help your business.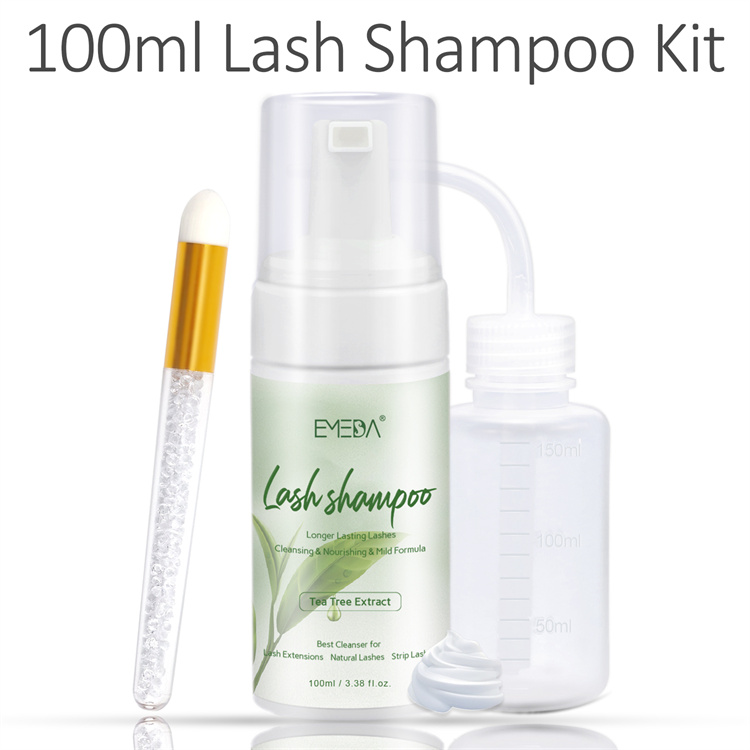 How to use tea tree eyelash shampoo?
step1.squeeze lash shampoo into the bottle cap
step2.apply shampoo to lashes and around eyes
step3.brush lashes gently in the direction of the lashes
step4.rinse residues with water bottle
Cleaning mousse is suitable for any occasion. If you are a novice, don't worry at all. Our eyelash cleaning mousse will certainly meet your daily needs. If you have your own business, such as a beauty agency, using our products will definitely make your business better.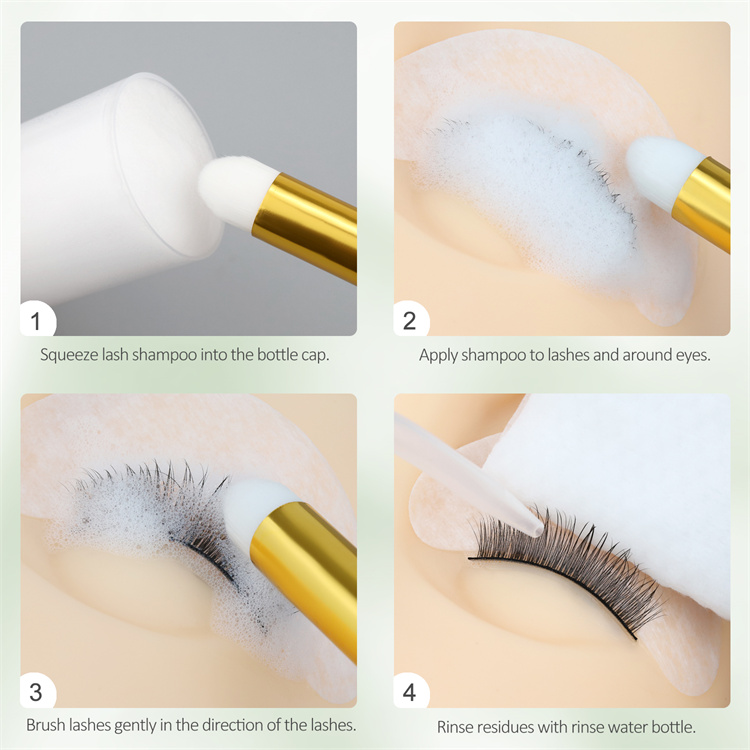 If you are interested in our products, please contact us as soon as possible and tell us your needs. We will reply you as soon as we see them!!!