2D 0.07mm C D Curl Premade Volume Fans(fans attached in the middle)
Product Details:
1) Brand: EMEDA.
2) Material: PBT from Korea.
3) Color: matte black.
4) Style: 2D
5) Curl: C D
6) Length:
Single length: 8/9/10/11/12

Mixed length:
8-12mm(Mix way: 8*1,9*1,10*1,11*1,12*1lines)

7) Thickness:

0.07mm
8) Clusters:

40 clusters each line, 5 lines in a tray, total is 200 clusters
Product picture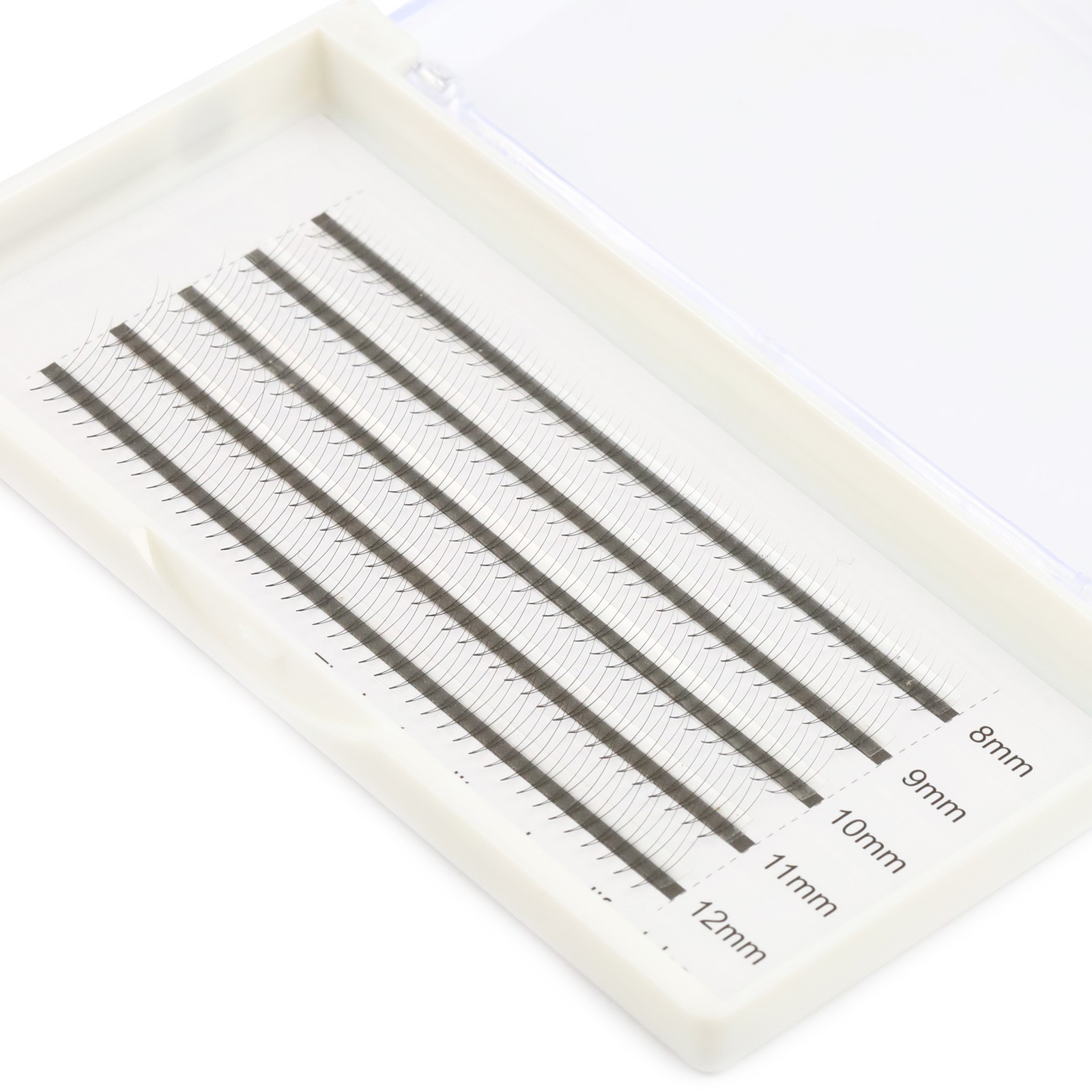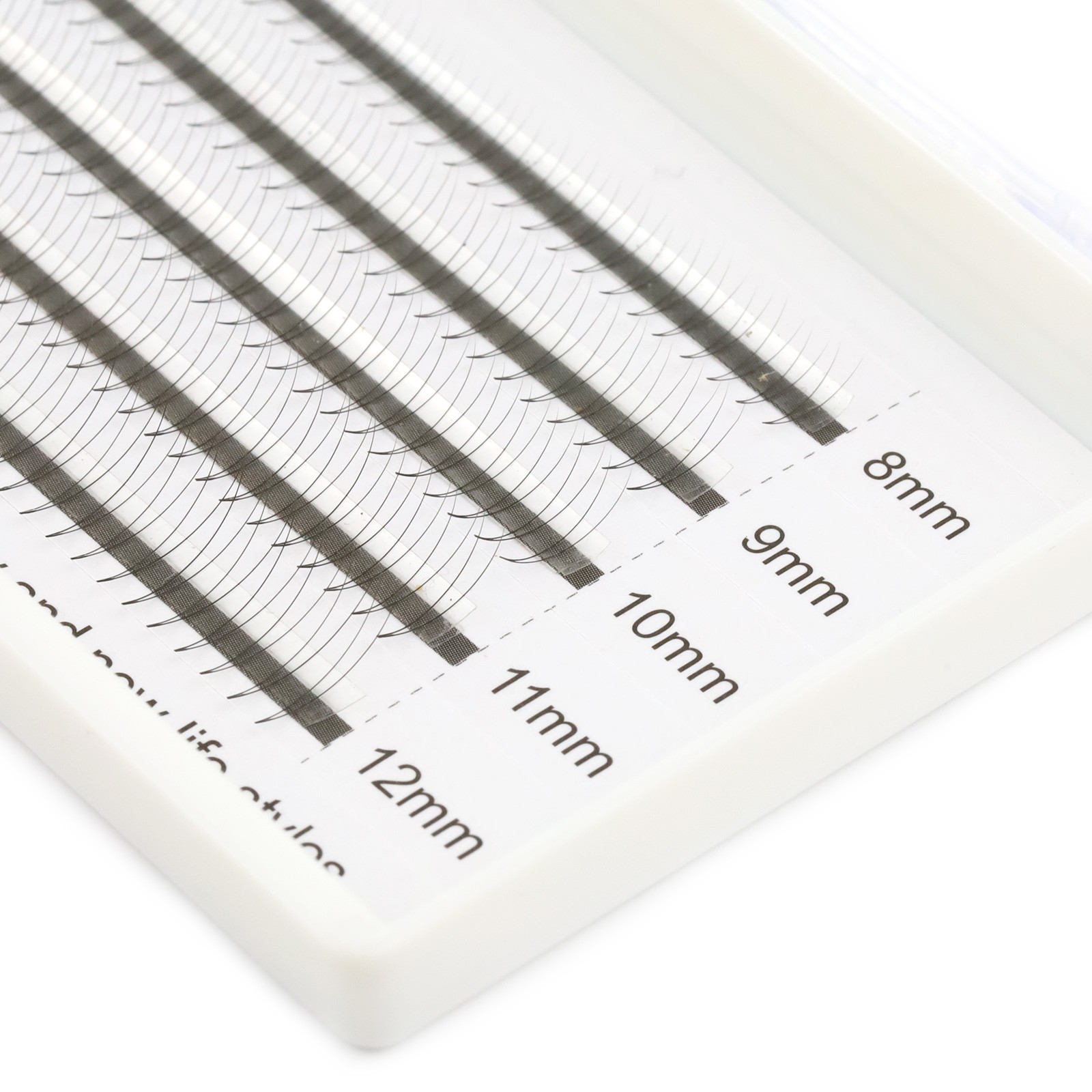 2D premade fans will allow you to fulfill your dream of wispy.
You do not need to make perfect fans for your client, we have done it for you.
So this will save a huge of time. You can also complete a set of volume lashes in the same amount of time you would need for a classic set.
Private Label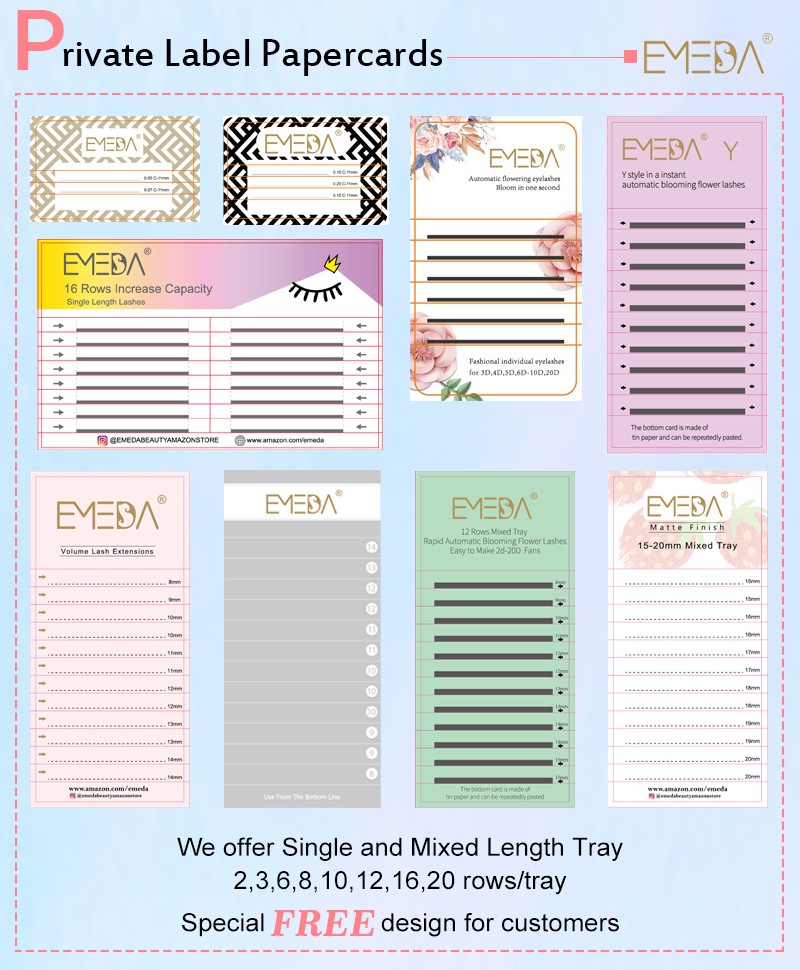 Our designer is specialized in making private label for customers.
You will have own brand.
Customers can choose the box they like.